Organizations are rapidly changing and moving towards digital transformation, which is the need of the hour. Now that most employees are working remotely, incorporating transformational change management at your organization has become a necessity.
Effective tools, processes, and organizational culture are all equally important in achieving a company's goals. Tools need to be refined and personalized to allow the quickest workflow possible – making sure employees fully understand how to reach their own specific goals.
With the advancement of digital technology, most businesses are transforming their traditional business operations, models, strategies, and transactions. Any business that hasn't yet embraced transformational change management with digital tools will stay behind others.
Following the constantly evolving digital world, organizations must adopt a successful transformation approach. While it is important to embrace change management in a business, it is equally important to find platforms that will make business operations easier and faster. That's where a Digital Adoption Platform comes in. It utilizes AI, data, bots, and more for innovative integrations that help employees succeed.
Transformational leaders play a critical role in organizational transformation and help organizations adapt to dynamic environments by proactively assessing challenges and implementing strategic interventions in response.
In addition to having the right leaders in place to carry out digital transformation, investing in the right tools is crucial. A Digital Adoption Platform (DAP) is the cornerstone of transformational change management in an organization. It helps businesses move from traditional environments to digital ones by ensuring successful digital adoption.
The Key Lever
Transformation is significantly difficult for two distinct reasons. First, the future state is unknown at the start and is determined through trial and error as new data is gathered. This eliminates the possibility of managing transformation through pre-defined, time-bound, and linear project plans.
Second, you can have a wonderful strategy for change, but the actual change process will emerge as you go. This means that executives, managers, and frontline employees must operate in the unknown.
Imagine that you wanted to move a huge rock. What is the best way? You would need leverage, and if it's too heavy, you would also need some kind of pulley system.
Transformational change management is like moving a gigantic rock. The more quickly and smoothly you want the change to happen (before employees get fed up or start searching for other opportunities), the more leveraged people-management practices you'll need in place.
"One key "lever" for transformation leaders is a Digital Adoption Platform."
A Digital Adoption Platform will make it easy for employees to navigate the onboarding process caused by transformational change management by guiding them on how to finish tasks, get familiar with the newly deployed technologies, and help them learn on the job. Employees won't have to fear for their job or go through an overwhelming experience when you have a DAP in place during transformation.
Importance of culture
Without "inner" cultural and mindset shifts, the "external" implementation of new structures, systems, processes, or technologies will fail to generate the desired ROI.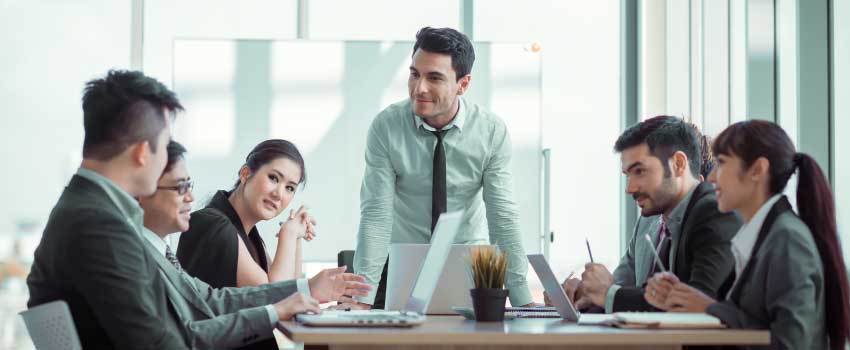 For example, many large-scale IT implementations fail because they require a shift in the mindset and culture of the organization. Without these profound shifts in attitude and behavior, people will not use the technology as intended, and the change will fail to deliver its intended ROI.
Not only do DAPs help users learn tasks and functions to help with change management, they also collect and analyze data about user behavior that can be used to discover what's working and what isn't in the change management process.
Using a DAP is an effective strategy for transformational change management because it helps you make data-driven decisions that align with your organization's vision. As you identify your strategic goals and look at them through the eyes of data, you make better decisions. You can then take these decisions and use them to shape your organizational culture and manage the people within the organization.
Why a DAP is the Cornerstone for Transformational Change Management
Companies must provide the necessary tools to employees to use enterprise apps, create a truly modern digital workplace and get the most out of their IT investments.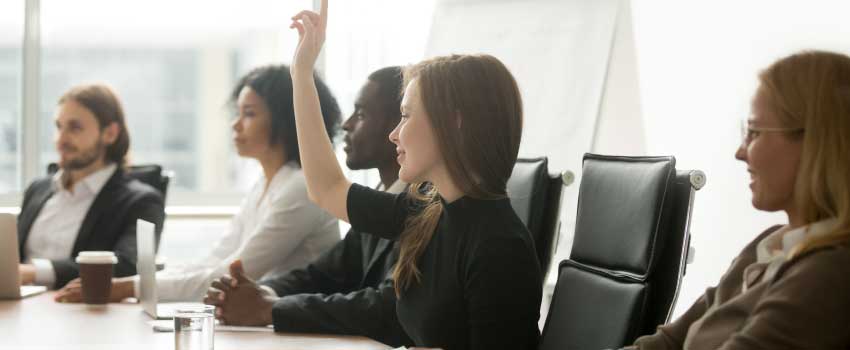 You should make your employees feel comfortable with new features and product updates – mastering new skills is never easy. A DAP makes any platform more user-friendly in order to help employees feel more confident and ultimately speed up their task completion.
DAPs assist businesses in driving digital adoption by ensuring that their end-users receive assistance and on-demand training when and where they need it while using an application in real-time. In-app assistance provides information at the point of need, allowing users to learn to use the software more quickly.
Few reasons why a DAP is a perfect fit for change management:
It creates a common platform for learning, change, and growth.

It builds a collaborative culture where participation from all stakeholders is encouraged.

It sets the goal of creating a more agile, customer-focused organization.

It helps simplify work processes and identify areas for improvement to increase employee productivity.

It provides a better view of your current performance levels and helps you look for ways to improve your capabilities and effectiveness.
Using a DAP will be one of the most important steps towards becoming a forward-thinking and innovative company as well as showing growth by implementing business automation.
A DAP can help organizations create a digital enablement strategy (tactics and plans that make use of digital technology to enhance the performance of an organization) to help them steer through future challenges.
Improve Employee Experience and Software Competence
Software adoption speed is of high importance, considering that poor software integration and the resulting employee change resistance are two major causes of digital transformation-related productivity loss.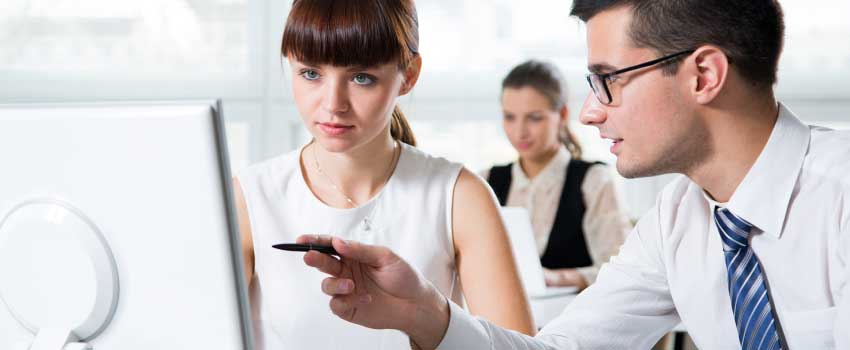 When it comes to successfully implementing change in any organization, it can often be quite difficult to implement employee training programs on a large scale. However, trying to adopt new technology without providing employees the right tools to adapt, can often end up creating a huge amount of frustration and dissatisfaction, also resulting in higher employee turnover rates.
Luckily, this can be avoided by using a digital adoption platform, as it enables businesses to successfully personalize change management by customizing the learning process for each employee and ensuring that team leaders and managers are delivering the right content to the right people at the right time, whether it be through tooltips, announcements, or walkthroughs.
Manage Disruption and Ensure Adoption
By deploying a DAP, you facilitate end-user adoption immensely. They help users understand processes and tasks by providing step-by-step guidance. Once your employees and customers understand the processes, there is a reduced error rate, ensuring that the business operates smoothly.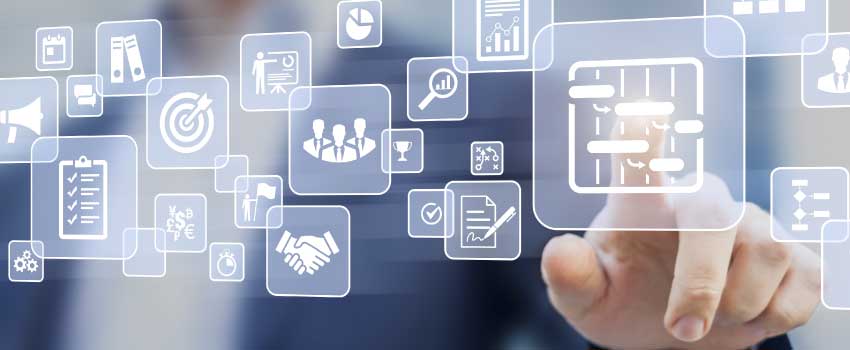 DAPs ensure that users understand every feature of your entire tech stack and what to use it for. Thus, your organization will operate at optimum value, providing maximum return on investment from your technologies.
Digital Adoption Platforms (DAPs) are the tools responsible for making change management a more efficient and transformative process. DAPs offer automated, intuitive solutions for employee onboarding and training. They facilitate and streamline the learning process of new software and technology in companies.
The result is less employee resistance to change, faster adoption of new technologies and processes company-wide, reduced training costs, increased productivity, lower employee turnover, and increased ROI from the implementation of the change program.
At the same time, they mitigate disruption and help companies reduce costs incurred during the transformation. Additionally, they can also cut down the timeline required to complete the change process. On average, 70% of change initiatives fail to reach their goal, but DAPs can lessen this risk when adequately utilized.
Conclusion
DAPs provide leaders with a framework for managing change that is built on accountability and commitment. Leaders use the approach to engage employees, develop their skills, and unleash their creativity so they can work as part of a more effective team.
A Digital Adoption Platform like Apty is the perfect fit for change management as it helps companies understand workforce efficiency and patterns. Through this insight, a company adopting transformation change management can invest in the right new tools, technologies, and processes that align with the company's management goals and roadmap.
Apty provides a controlled framework to move an organization strategically in one direction. Apty provides your organization with great potential for achieving sustainable, transformational change management goals of any size or scope. It eliminates confusion and productivity loss that accompanies change. Apty integrates into a company's processes and reduces employee pushback, making them a perfect fit for change management.