Did you know? Enterprises deploy about 364 applications on average—yet only 45% are used on a regular basis? That means about 200 apps do not get used regularly. Let's assume each of those 200 apps is supposed to be used regularly by 4 users, and the per-user license is $30 per month.
Monthly licensing cost for unused apps: 200 x 4 x $30 = $24,000
Multiply that $24,000 per month by 12, and the company is wasting $288,000 annually:
Example annual loss: $24,000 x 12 = $288,000
That's a conservative estimate when you consider that the monthly per-user license can easily be closer to $100. Plus, those apps often include ERP, CRM, and HCM—apps that far more than four employees in an enterprise must use to do their jobs.
It's a costly problem on many levels, not the least of which is that employees use multiple apps to complete many key business processes. Even enterprises that throw thousands or even millions of dollars at software purchases, customization, and training fail to drive meaningful software adoption. And that's a key reason 70% of digital transformation initiatives fail.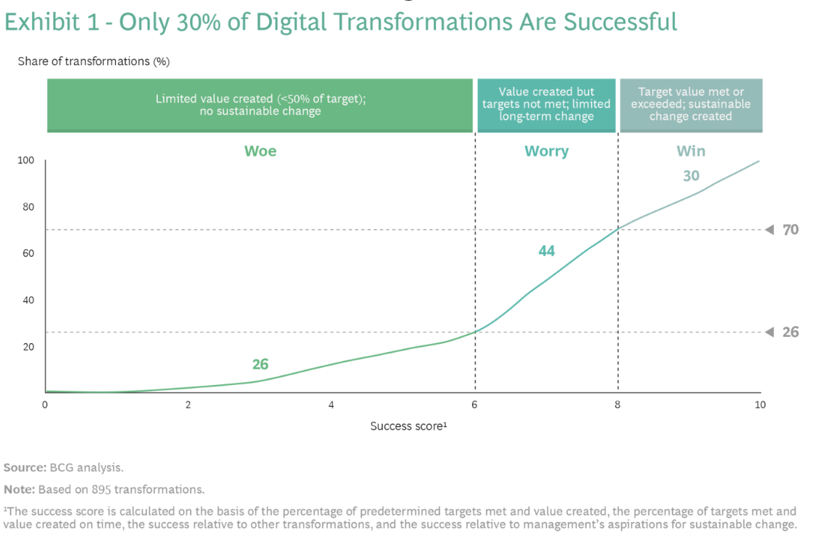 It Doesn't Matter How an Application Works:
In many enterprises, learning and development (L&D) or support teams are charged with ensuring employees adopt new or updated software. But their focus is on ensuring users understand how the application works. What matters is ensuring users learn the business process they need to follow—and that often involves multiple applications.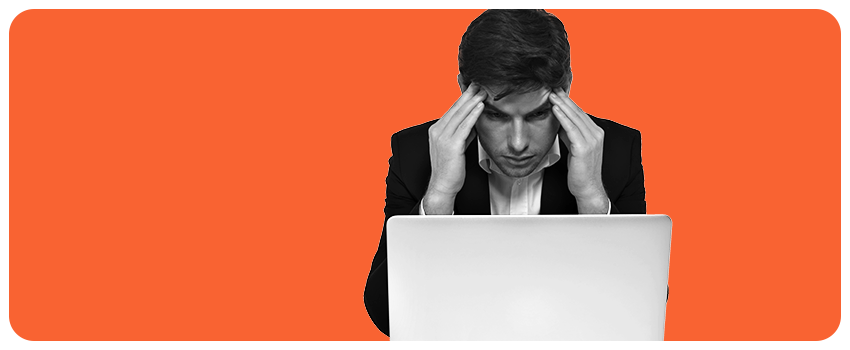 This isn't just a matter of making sure processes are executed. Software underpins critical initiatives, such as digital transformation or business process optimization. In other words, the true goal of software adoption is enabling core business change and process improvement. But it's not just change and improvement for change and improvement's sake.
Key insights come from the applications enabling mission-critical processes. And, according to Forrester, 40% of global infrastructure decision-makers say that improving their use of data insights in business decision-making will be a high or critical business priority in the coming year.
3 Common – and Inadequate – Approaches to Software Deployments:
Failures start with the approach most enterprises embrace with software adoption. Adoption failures are almost guaranteed due to three key factors:
Focused on initial On-boarding:

Most employees forget 80% of what they learn within two days of training, according to Ebbinghaus' Forgetting Curve.

Application-centric:

Training that happens out of context focuses on navigating an application instead of completing a business process.

Siloed:

Training focused on a specific application doesn't address the multiple tools a user needs to complete a process.
According to the Everest Group, the siloed approach makes it impossible for enterprises to achieve strategic business transformation.
Enterprises try to fix these deployment fails by addressing people, process, and technology:
Retraining and creating more training content:

This leads to a frustrating cycle of spending more money trying to get reluctant employees to use applications consistently.
Redesigning processes:

This does not solve the problem since employees still need to complete processes by using applications…the ones they aren't adopting.

Replacing the software:

No matter what software you deploy, adoption is key to enabling users to do their jobs efficiently and effectively.
At the end of the day, onboarding and adoption are meaningless if the software isn't used correctly and your company can't detect usage issues and correct them in real-time. In fact, even enterprises advanced in selecting and implementing applications struggle to enable users and enforce process compliance.
It's no wonder considering that each of the multiple applications enterprise employees uses to do their jobs comes with its own interface and way of working. And that helps explain why "inappropriate software use and issues with onboarding and other user processes cause more than 91% of enterprise software errors."
It's Time to Ensure Enterprise-wide Software Adoption:
Your employees need to understand how and when to use each of many applications—and adjust as these applications are updated or replaced. And they aren't willing to suffer a less-than-optimal experience.
Forty-nine percent of U.S. workers said they would leave their company if they were frustrated with the technology they use at work.
Trying to equip employees by calling upon an outdated adoption approach is no longer acceptable—and fortunately, it no longer needs to be the status quo.