Technology has become more critical than ever to enterprises during this pandemic. The use of technology can benefit a business in many ways. And that is why businesses believe that technology adoption is vital to success and growth.
Technology adoption helps companies boost their employees' agility, efficiency, and productivity. It helps improve team communication, and collaboration allows for better decision-making and innovation in the workplace.
Though technology adoption may sound like a simple process, there are several challenges you need to address and overcome to successfully drive technology adoption.
Driving Technology adoption
Technology adoption can help drive enterprise ROI by reducing operating costs, improving customer experience, and increasing revenue opportunities. It also helps unlock the company's full potential through better employee engagement and increased operational efficiency, among other benefits.
Let's take a closer look at how driving digital adoption can impact enterprise ROI and a few tips on driving and achieving success in technology adoption.
1. Improved Employee Training effectiveness:
Training and onboarding are two vital stages in driving tech adoption. Too often, companies implement new technology without providing the proper training for employees to use the technology efficiently and effectively. This leads to frustration and burnout among your employees.
Instead, training should be extensive and immersive so that all employees who will be utilizing the technology know exactly how to use it and how it relates to their job within the organization. Training should not be limited to screenshots and PowerPoint presentations.
Make sure you appoint people who are aware of the new technology and can explain it to other people as well. If individuals on your team are incapable of using the technology efficiently, all the investment will be wasted. Make your training program tailored to your specific company processes.
Pro tip: Apty's in-app interactive software walkthroughs provide targeted assistance and make your employee training and onboarding process smooth and effortless.
2. Seamless transformation to the latest tech:
To make new technology work in your organization, you must convince your employees to use it. Ideally, you can show them the advantages and get them enthused about them.
Employers should notify employees ahead of time so they can prepare for the change and reap the rewards. Firms must continually evaluate their technology, user onboarding, user experience, and business processes to be effective and relevant. If a person knows the aim and benefits of new technology, they are more inclined to embrace it.
Pro tip: Apty DAP allows for greater visibility into your transformation and changes management initiatives powered by robust tracking and analytics.
3. Increased Software Utilization:
Technology upgrades or the introduction of new software entails a significant risk of incompatibility – what if the new software is incompatible with the ones you already have, or integration takes longer than expected? The ultimate goal of companies is to make their employees utilize the new software to the fullest potential. But how to do it?
Before you consider implementing something new, make sure you thoroughly analyze all of your present technological systems to avoid system integration concerns.
The workflow will almost certainly be disrupted when new software is introduced. Keep an eye on your deployment and decide whether it needs to be broken down into smaller, more manageable chunks. Provide chances for employees to provide comments. Because your new software affects everyone, it's critical to listen to employees' concerns and change your deployment to achieve adoption.
Pro tip: Apty not only train your employees but also increases their productivity and engagement and ensures seamless product adoption.
4. High-level tech adoption with Apty
Adopting the right tool like Apty for your business allows you to streamline your processes to maximize every minute that your employees put in. Apty lowers the cost of training the workforce, which transfers directly into ROI. By making their work easier, employees become more satisfied and engaged with their jobs, which, in turn, further increases their motivation and productivity.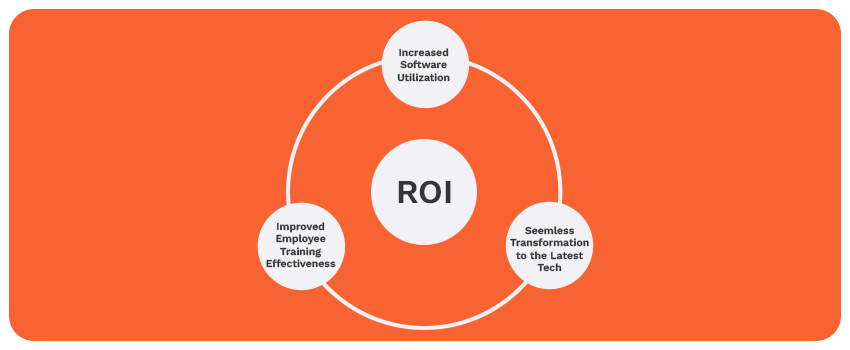 Challenges to technology adoption
No organization would enjoy spending money on things that won't be profitable. Adopting new technology and training employees on how to use the technology correctly is the major challenge most businesses are facing.
1. Fear of the unknown:
Modern businesses rely on a wide variety of technology, but implementing new technologies is becoming increasingly unaffordable for smaller businesses. Start-ups and small businesses have to make tough decisions on where to place their resources. Most choose to make simple improvements to their existing systems rather than embrace new technology.
Many businesses are hesitant to embrace new technology because they fear the unknown and untested nature. While older technologies may be familiar, companies can't guarantee that these systems will always be up-to-date and can become obsolete in a few years.
So, considering long-term benefits, do your research and make decisions wisely.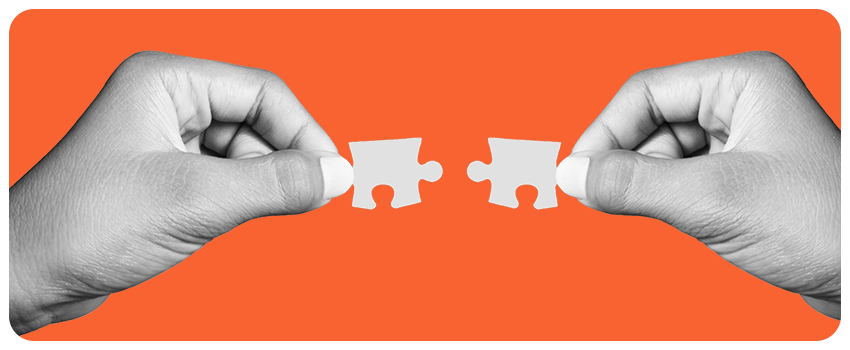 2. Lack of leadership:
Businesses need a leader to adopt new technologies and help everyone on their team through the process. Without a driving figure, many employees will remain static and resist change. This can be an issue no matter what size company they are in.
Even if a technology champion within the business remains determined to make changes happen, it won't be easy to implement new solutions without leadership from upper management.
3. Tracking and measuring success:
When you integrate new processes into your everyday business practices, it can disrupt the current flow of work. To gauge the impact of the new tech, you need to constantly keep an eye on its progress.
Be consistent in your efforts to gauge how successful the new technology is and how well your team is coping with the changes.
How to drive technology adoption
Technology adoption is a major challenge for many organizations. Many factors can make it difficult to get people to adopt new technologies. Some of these factors include resistance, lack of understanding, and fear of change. In order to drive technology adoption, follow these 3 steps: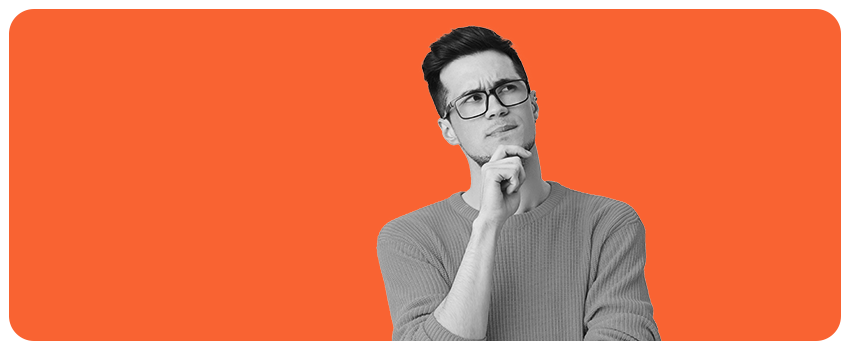 Step #1:
Select the right time to adopt new technologies. The first step in adopting new technologies is deciding when to do it. Companies should select a time when they are not experiencing any disruptions and can dedicate resources to the change.
Step #2:
Start small and have a plan. Once an organization has decided when to adopt, it should create a plan that starts with smaller projects and then scales up. This allows companies to ensure that their technology will work as expected before investing more heavily in it.
Step #3:
Build internal champions. The last step in driving new technology adoption is to build internal champions who can share their knowledge with others in the company, provide training, and answer questions about how the technology works.
Technology Adoption Best Practices:
Adopting the right technologies in the right way starts with carefully evaluating your practices. Having a clear understanding of your workflows, team dynamics, and workforce needs is going to make it much easier to identify new tech products that can improve these things. If you're focusing on tech for its own sake, you're not going to make good choices for your company.
One of the most important aspects of technology adoption is developing a long-term strategy. Installing new software on your employees' computers and hoping they'll know what to do with it is never a good idea, yet it happens all too often.
Instead, there should be a "roadmap" that considers the tech's features, functions, and benefits and provides an overview of what team members can expect over the coming weeks/months/years. If the implementation of the technology impacts workflows, this roadmap will also help prepare employees and the organization as a whole.
The following are the best practices for technology adoption.
Organizations are always changing, and in order to remain efficient and relevant, they must regularly assess the gaps between their current systems and the needs of new users, as well as between their internal processes and those of their external customers.

Create a very loud buzz surrounding the new technology you're promoting. You want to create curiosity and interest in the product before it comes out so that people will be more likely to purchase it.

Users are more inclined to adopt new technology if they grasp its purpose and its benefits. Be sure to provide any ongoing training to help boost your adoption rates. The more that people understand the new technology, the higher the adoption rates you'll have.

Let your employees know about the change ahead of time and give them ample opportunity to consider the positive aspects of making the switch. Also, you can allow your employees to utilize the old systems alongside the new systems at first to keep the business operating, then gradually phase out the old system.

Break the target audience's routine with their existing ways of doing things by gradually integrating the new technology into their daily life routine. One step at a time until usage of the new technology becomes a habit for the intended audience without them even realizing it.
However, user adoption is not as simple as just deploying new technology company-wide. To maximize ROI, choosing the right technology and ensuring that staff is encouraged to use the technology will make a significant difference.
When deciding on new technology for your business, consider the following:
Does it provide a seamless user experience? Will it improve your employees' productivity? Will the costs be justified? – The right technology (DAP) will meet all three, and enterprise ROI will naturally increase as a result.
Leverage Apty, an advanced Digital Adoption Platform.
Apty is a digital adoption platform (DAP) that allows you to build step-by-step interactive software walkthroughs, tooltips, videos, and PDFs to help new users comprehend your product's various capabilities. Comprehensive analytics, effective employee onboarding, enhanced user experience, and seamless digital transformation is just a few of Apty's important benefits.
Apty DAP helps companies adopt new technology faster and makes technology easier for their users. It can make the lives of your employees easier by providing effective training and onboarding. Driving adoption with Apty can have a huge positive impact on both retention and ROI.