Every year, the expenditure for employee training and development programs is increasing exponentially. To obtain value out of this spending, companies must make their employees receive effective training. For a training program to be effective, you must have training effectiveness metrics defined, irrespective of your company size.
Ineffective training can cost companies a great deal. To make the most of your training investments, leveraging the right employee training methods and tools is important.
In this blog post, we discuss how you can measure, track, and evaluate training effectiveness and how Apty DAP can help companies go beyond traditional employee training.
Training Effectiveness 
Training new employees is one of the most vital parts of an onboarding program. Well-trained employees can highly contribute to the company's productivity.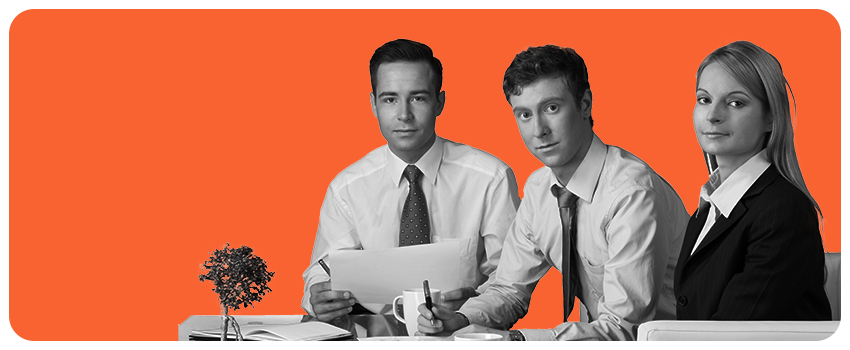 The following are the Employee Training Best Practices that you can follow to ensure training effectiveness:
Instead of working hard to ensure there's parity in your team, you must be working hard to ensure every employee benefits from your initiatives.

Establish standard training procedures for the newly hired employees and ensure that the team and the management have the same objective for training the new employees.

Assign people from your respective team and department to help with the training. Preferably, choose senior employees for this task.

Set realistic and achievable goals for the new employee. This will help them know and determine their job's precise path and objective.
Ways to measure training effectiveness 
Giving your employees sufficient training before they have any duties done is one of the finest methods to ensure that they execute it effectively.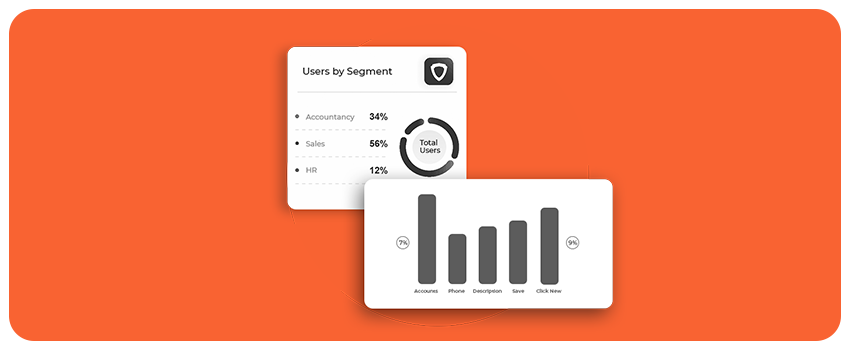 So, instead of considering training as a cost, you need to start emphasizing training as a significant investment for your business. Here are some ways you can measure your employee training effectiveness:
1. Review and revise the training program 
Frequently reviewing your employee training programs can ensure that you're giving new hires the most up-to-date information and teaching them to follow the current best practices.
Regardless of what exactly the training covers, upper management should follow the same guidelines as their employees. Leading by example is far more effective than barking down orders, and people tend to have more respect for policies and procedures when they're upheld by the entire organization.
2. Tie it to performance 
When you train your employees, make sure that the training is directly tied to their performance and job duties. This will help them understand the importance of their role and what they need to do to meet company goals.
For example, if you're in an industry like healthcare where employees are required to have certifications, they must understand why this is important and how it impacts their work.
3. Determine the Training Procedure 
Before you can properly educate new employees, you need to figure out what you want them to know and how you will train them. To avoid misunderstanding and disorganization, ensure management is on the same page before training new employees.
Partner new employees with a mentor to give them hands-on help as needed. You may even consider having the new employee shadow their mentor for a few days before starting their projects.
Preparation on your part is critical to successful training. You can't expect new hires to learn what they need if you haven't thought through and developed a training checklist.
4. Align the technology with your strategy 
Introducing new technologies comes with a compatibility risk. That's why it is important to review all your current employee training systems before deploying something new.
If you want to be successful in employee training, you must plan, identify, and address employee challenges early on, and then gain buy-in and commitment for training – driving engagement, enhancing efficiency, and improving user adoption.
Instead of picking out the technology first, start by outlining the goals you want to achieve and then plan backward. The goal is to find a technology that helps you improve the employee training process and boost the performance of your business.
DAP – One-stop employee training solution 
When you're looking to bring new employees onboard, it's important to implement the latest tools to get your team up to speed as quickly as possible.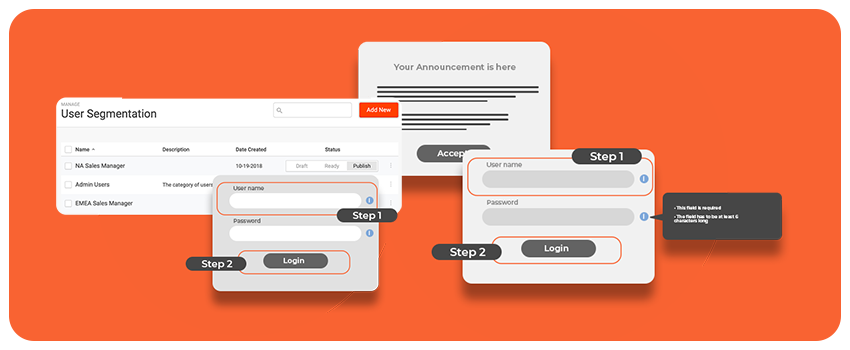 Digital Adoption Platforms (DAPs) that allow employees to learn at their speed and can often be customized to particular areas of your organization are the most efficient way to train your employees.
A. Drive Employee productivity 
Use a Digital Adoption Platform like Apty for in-app training, onboarding, and on-demand support. Apty allows L&D teams to create contextual, interactive flows, and guidance inside the enterprise applications and processes that are used by your employees for their day-to-day work.
This type of training provides personalized tutorials that are directly embedded into enterprise software and provides in-app assistance to drive productivity and adoption.
B. Provide training in Real-time 
Your employees can skip over sections of the training, which could potentially cause people to enter a role without fully comprehending what that role requires. The best way to prevent this from happening is to have Apty in place.
Apty DAP provides training in real-time and ensures that your employees are engaged throughout the business processes. This may enable the organization to retain its employees for a longer period.
C. Make your materials accessible 
Employees are bombarded with a lot of new information during their training process, and it would be close to impossible to absorb it all at once; they should have the ability to revisit materials whenever they need it.
To make sure that they can, employers can store all of the relevant materials in an easily accessible, central library. Apty provides content in the form of PPT, PDF, Videos, or permalinks that your employees can revisit anytime.
D. Create quick personalized content 
Apty analytics understands user behavior and provides in-depth analysis of where they are getting disengaged and facing challenges. Your L&D team can create customized interactive software walkthroughs to address any challenges and keep them engaged in their work.
In this way, Apty ensures there is no productivity loss in your organization and increases software ROI.
E. Ensure technology adoption 
Apty plays a significant role in making your employees adopt your tech stack effectively. With the help of Apty's on-screen guidance, tooltips, in-app announcement, and other features, you can help employees understand your software better and allow them to make the most of it. Technology adoption is made simple with the help of Apty.
Professional and well-thought training will generate not only proficient employees but also happy, and productive employees. It helps you reduce employee turnover rates and keep their performance increasing. This can be a long-term investment in the growth and development of your employees.
Remember that jumping into something new can be overwhelming, even to the most qualified and experienced new employees. Apty can not only increase employee productivity but also elevate the comfort level of your employees exponentially. Supporting your employees with the right tool like Apty can go a long way in maximizing your training effectiveness.