The COVID-19 pandemic disrupted our lives and business, forcing significant changes in the way we work, shop, and interact. Many of those changes are likely to continue. So, as we prepare ourselves for the future, what digital transformation trends should companies look forward to in 2022?
Digital technology assists businesses to cut down on their expenditures while enhancing productivity. The revolution that is taking place in industries requires businesses to become up to date with digital technology to stay relevant and fight off their market competitors.
Before we get to that, let's clear up why digital transformation is important and what types of digital transformation trends we're reviewing. We're not talking about what technologies will change the future in the coming year.
Top 6 Digital Transformation Trends That Companies Can Expect in 2022 Include:
Data Protection and Cybersecurity
Business process automation
Cloud-based solutions
Hybrid work
Digital banking
5G and IoT
Top Digital Transformation Trends
1. Data Protection and Cybersecurity
Data Protection Regulation will be at the forefront of digital transformation in 2022. The pandemic made cybersecurity more important since online transactions have increased. Since a lot of companies have moved to a remote working setup, the need for better security has become higher priority.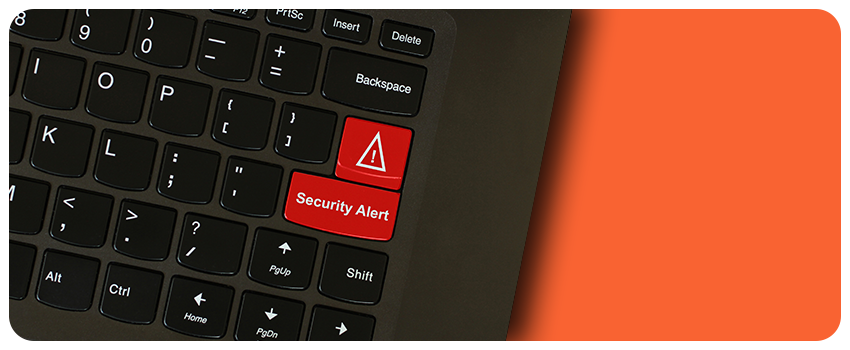 In 2022, security will be one of the most emphasized aspects of technology and business transactions. Security-by-default will become a need as organizations recognize that their applications and automation must be secure to gain consumers' trust. You can expect to see a high value placed on transparency and safety in the coming year.
For example, in 2018, Mark Zuckerberg was under the spotlight for a massive security violation of Facebook. This affected about 50 million Facebook users. Several major companies and government agencies have experienced privacy failures with millions of data breaches.
2. Business Process Automation
Business process automation is an emerging digital transformation trend that companies must have in 2022. In particular, small business automation. To stay ahead of the curve, small business owners need to be using business process automation in all areas whether it be accounting, marketing, or customer support.
Next year, automation will no longer just be for enterprise-level businesses, especially with more accessible solutions coming to market all the time.
This Gartner survey reveals that 77% of businesses routinely use a combination of integration, automation application development and AI tools in their daily work.
AI will be able to automate tasks that are monotonous or high risk. This tech will be used in manufacturing, supply chain, marketing research, etc. Many companies already use the tech, including Amazon's Alexa service. Machine learning tech can boost predictive analytics, which can help with business decisions and forecasting.
3. Cloud-based Solutions
Cloud-based solutions are becoming increasingly popular due to their several benefits, including scalability, cost savings, and ease of use. Many organizations are moving away from traditional on-premises software and leveraging cloud-based solutions. The cloud is a more efficient and cost-effective way to run business applications.
Businesses and companies utilizing digital technology require improved data security. As technology improves, so do the threats coming from hackers, thus the need to improve data security measures.
Cloud-based services provide improved cyber-security features and keep companies' data safe. From 2022, digital innovation will force businesses to leverage cloud solutions to make data protection a priority.
4. Hybrid Work
Hybrid work environments are going to be the most common digital transformation trend in the upcoming year. They are rapidly growing, and workplaces are evolving. The future of work is set to be heavily connected, and employee expectations are increasing.
Companies are being forced to adapt and deliver digitally connected experiences in a bid to increase productivity and retain talent.
With the change in workplace norms, more and more organizations are relying on hybrid or virtual connections to their teams. Employees' expectations have evolved and the work-life balance has shifted to allow more room to spend time doing things that there are not part of their job.
Organizations will need to deliver digital-first and connected experiences in order to drive productivity and retain employees.
5. Digital Banking
Digital transformations are inevitable and 2022 saw businesses upgrade their digital assets to improve operations. Going into 2022, the speed at which businesses transform digitally will not tone down.
From 2022, Digital banking will be among the top digital transformation trends. Most banking services have now online – from loan applications to digital payments. There will be a rise in digital banking in the coming years. This will make a great transformation impact in the financial sector.
You might have noticed that several companies started offering loans and credit cards online. The document verification and other evaluation process are now done online. This is going to be the future of banking services. You can get all your loans and make any kind of bill payments online – with just a click.
Relevant Read: Digital Transformation in Banking: 3 Pillars for Success
6. 5G and IoT
The 5G network denotes the next age of mobile communication. Its speed enhancements are going to be huge and it is expected that 5G will take around one millisecond to respond to commands, whereas 4G takes up to 200 milliseconds. Businesses that depend on the Internet of things can get a large number of benefits with the improved efficiencies offered by 5G.
Investing in the 5G network and expanding the use of IoT in business will help you reduce all productions that are influenced by a company's decision. 5G provides higher bandwidth, wider installation, greater reliability, and better security. For end-users, the availability of 5G brings faster broadband speeds and more reliable mobile networks, which support the possibilities for a much more connected future.
These are some of the biggest transformation trends that will shape your digital transformation strategies for the next year and beyond.
Now, let's look at the essential approach that will shape digital transformation projects,
What is the future of digital transformation?
Several companies are trying to transform digitally for a couple of decades. Due to the pandemic, digital transformation has got new urgency. In the near future, it's clear that digital transformation will continue to play a significant role in enterprise strategy and growth.
The future of Digital Transformation Projects will be
Experience-focused,
Data-centric,
Outcome-oriented, and
Agile.
i. Digital transformation projects will focus on customer and employee experience
COVID-19 dramatically and quickly changed the way we interact in both our business and personal lives. The mass digital disruption highlighted the need to focus on both your customer experience (CX) and your employee experience.
From grocery pickup to virtual doctor's visits, more customer experiences shifted to digital channels. Successfully navigating that shift impacts the success of a company's digital transformation and overall profitability. Companies that deliver a better customer experience bring in up to 5.7 times more revenue than competitors with bad customer experiences.
As a part of this trend, we expect companies to increase their investments in adopting modern CRM systems as well as customer experience and data platforms.
But COVID-19 changed more than how you interact with customers; it also upended how you engage your workforce.
Before 2021 most companies' employee training and engagement efforts were focused on in-person and in-office activities. Human resources teams had to quickly adapt to a digital-first approach to creating a positive employee experience.
Common digital transformation questions include:
Which digital technologies should you invest in?
How do we train employees remotely?
How can we provide self-service options to decrease in-person interactions?
How do we plan to communicate the change?
Even before COVID forced many companies to ask employees to work from home, only one-third of employees report feeling engaged in their jobs. Low engagement can have significant impacts on output and performance. The same research also found that companies that can manage to increase employee engagement are 22% more profitable.
In 2022, you can expect digital transformations in human resources to include more digital onboarding and training tools, employee self-service options in HCM systems, and more remote collaboration and video conferencing tools.
ii. Transformation projects will focus on improving data quality and analysis
The second trend shaping digital transformation in 2022 is the need for quality data. Bad data costs U.S. companies an estimated $3 trillion a year. The need for accurate and useable data will only increase as companies switch to selling and delivering more products and services through digital channels.
From personalized product recommendations on an eCommerce website to predictive analytics on potential business opportunities, AI will play a large role in your digital transformation. However, AI algorithms are only as good as the data sets that power them.
Ensuring process and data hygiene will likely receive increased attention in 2022 digital initiatives plans.
Read more: The Practical Guide For CIOs To Initiate Digital Transformation
iii. Business outcomes will drive projects instead of technology
The third trend we expect for 2022 is a shift to focusing on the outcome of a digital transformation instead of the underlying technology. In the past, transformation projects were usually centered around a critical piece of technology or major software implementation.
For example, a large healthcare organization might roll out a new ERP to consolidate finance, HR, and supply chain functions into one system. These digital transformation projects followed the same formula:
How can we use ________________ (Oracle, Workday, Salesforce or any enterprise application) to achieve ________________ (business outcome such as increased sales or efficiency).
But in 2022, you can assume more transformation projects will drop the first part and form their projects solely around the business outcome:
How can we achieve ________________ (business outcome such as increased sales or efficiency).
Let's look at this trend a little more closely and try to answer two questions. First, why is this change occurring, and second, what's the impact?
The driving force behind the shift from a technology-centered to an outcome-centered approach to digital transformation is the proliferation of SaaS solutions. As more software companies implement SaaS-based subscription models, it's easier for large enterprises to buy and implement software.
Large companies, on average, spend more than $4 million on SaaS subscriptions a year and use more than 280 different applications.
As companies begin to add more applications, the idea of implementing new software seems less challenging. So, you can expect digital transformation to start with a focus on the business objectives they're trying to achieve.
Then companies will audit their current process and tech stack to determine if they can use existing or new applications to solve their problems. Gone are the days of picking one software and then deciding how you'll implement and use it.
So, what does this shift mean for digital transformation in 2022?
This trend requires companies to invest in:
New Ways of Training 

- As transformation projects involve more applications, the need for training and onboarding users increases. The ongoing pandemic makes in-person training an unfavorable option so expect companies to include more digital training or in-application guidance from a Digital Adoption Platform as a part of their transformation plans.

Process Compliance and Analysis -

 A single process may involve three to five different applications. Companies will need ways to track how well the process is working and identify where users are struggling.

Software Management -

 Companies need to know if they're seeing the value from their software investment. The last thing a company wants is another application to become shelfware. Digital transformation plans will likely include more ways to measure the ROI of software and better under usage for licensing allocations.
iv. Companies will opt for agile and flexible solutions
The final trend is not new, but something 2021 demonstrated as necessary, and that's being agile in your digital transformation. Agile methodologies have long been popular with software developers and IT teams alike, but COVID illustrated how important it is to respond quickly to changing conditions. For 2022, you can expect agile and flexible solutions to be a part of companies' transformation plans.
In retail, companies with agile eCommerce systems could quickly adapt to curbside pickup and did better than those with more outdated and harder-to-use systems. Companies will opt for agile and flexible solutions
For example, Target was an early adopter of curbside pickup and introduced its drive-up pickup before the pandemic. The only change they had to make to their experience was to change the way their mobile app confirmed the right person was picking up the order.
Before the pandemic, a store employee would scan a barcode on the customer's phone. The company changed it to limit interactions, so customers received a 4-digit code to show the employees without rolling down their windows. It was a small change, but they could make it quickly because they had the existing infrastructure in place that allowed for fast updates.
Their efforts paid off. Target posted a record-breaking $23 billion in revenue in the second quarter, driven primarily by a 273% increase in same-day pickup orders.
The lessons go beyond retail and eCommerce. After an unprecedented year, no one knows what to expect from 2022, but you can bet companies will continue to invest in flexible and agile IT solutions to allow them to better adapt to changing market conditions.
Digital Transformation trends in various industries
More than ever, customers are expecting a highly personalized experience that's consistent across channels. With so many great digital experiences out there, it's no wonder consumers expect the best out of every business they engage with. In order to keep up and maintain relevance, businesses need to continue making developments and growth.
One of the best ways to do this is through Digital Transformation. Transforming the digital aspect of your business means transforming your organization as a whole. It's a fundamental shift in how you deliver value and drive revenue.
A. Digital transformation trends in retail
The pandemic has affected many retail businesses to suffer adversely, especially traditional retail businesses. Accelerating transformation in traditional retail companies can help them identify and address any inefficiencies in their business processes and improve customer service.
B. Insurance digital transformation trends
Protecting customer information will be the most significant digital transformation trend for the insurance industry. Cybersecurity attacks have increased rapidly as insurance providers have moved towards digital channels. Leaders in the insurance industry must focus on building security into the apps rather than patching existing weaknesses to reduce the overall risk of information breaches.
C. Healthcare digital transformation trends
Since the onset of the pandemic, the use of AI in healthcare has skyrocketed with no signs of slowing down. Modern technologies have a lot of potentials that can revolutionize the healthcare industry. From high-risk and complex surgeries to telemedical services can be performed using the latest tech stack.
D. Digital transformation trends in banking
Businesses upgraded their digital assets to better operations, indicating that digital transitions in banking are unavoidable. From loan applications to digital payments, most financial services are now available online. This is the way financial services will be in the future. With just a few clicks, you may apply for all of your loans and pay all of your bills online.
E. Digital transformation trends in manufacturing
Manufacturing companies must focus on incorporating the latest cutting-edge technology into their businesses. The leader must develop a manufacturing transformation strategy that focuses on rapid implementation, digital adoption, and predictive analytics to stay ahead of the curve.
Drive Digital Adoption Forward with Apty
Most companies started their digital transformation journeys before 2021, but this year certainly changed the course of many company projects. Spiceworks Ziff Davis reports that the COVID-19 pandemic is the driving force shaping changes around digital transformation.
Nearly half of all companies said they already have or plan to accelerate their digital transformation projects, and 76% of companies plan to make long-term IT changes as a result of COVID-19.
When you need to optimize and accelerate your digital transformation, Apty's Digital Adoption Platform can help.
Apty provides on-screen guidance that walks users through complex processes step-by-step. Apty also allows you to track and measure your digital adoption initiatives and provides actionable insights for improving employee proficiency and productivity.