In today's world, change management may appear to be a cup of coffee; yet the reality is far from that. With new digital devices coming out every day, it can be overly challenging for employees to keep up with technology.
The global pandemic changed our way of life showed us how important it is to adopt digital life with the changing market trends. This is where a Digital Adoption Platform comes in by helping employees to adopt the latest technologies companies bring in.
Providing change management training to your employees can make the change happen in the workplace and deliver a strong business outcome without any potential mishaps.
Utilizing a DAP in your change management program can mitigate several problems that arise when an organization experiences significant change. It can make organization-wide changes more manageable and straightforward.  
What is Change Management Training?

Change management training refers to the development and nurturing of your employees while a change is being brought to the organization to get a positive result.
Often employees may not be able to handle the changes well. For example, if a new technology is added to your workspace, most of the employees may not be aware of the process of using it, resulting in a chaotic situation in a workspace.
A change management training is simply the process whereby different tools and technologies are used within an organization to successfully implement changes and manage the employees into assisting them to incorporate the changes accordingly.
Change Management Training Plan Template 
The change will incorporate impacting processes, systems, organization structure, and job roles; therefore, you need to train the staff so that they can effectively adapt to change in management.
The Change Management template consists of complete details on the change and the respective actions performed to implement it. The template carries dates referring to the activities embedded concerning the changes in the organization.
Employees are becoming overwhelmed by the multiplicity of platforms they must use as more corporate systems become digitalized and change unfolds. Digital adoption platform increases user adoption by elevating user experiences across enterprise applications, providing learning in the flow of work that helps users in real-time, improving productivity through interactive walkthroughs.
4 Reasons to Include a Digital Adoption Platform in your Change Management Training
70% of all change programs fail to meet their objectives. DAPs can greatly reduce this rate of failure. Digital Adoption Platform like Apty is designed to accelerate the software adoption rate and help your employees learn new digital solutions smoothly and quickly.
1. Improve productivity and save time
Employees become frustrated when a new technology is implemented without providing them with the tools they need to adapt. This leads to higher employee turnover rates. You can overcome this change management challenge with the help of Apty DAP.
Leveraging Apty in change management training can enable employees to learn faster and more efficiently. Apty provides step-by-step in-app walkthroughs that can help employees complete tasks faster and quicker.
As a result, employee productivity increases even as the implementation of the proposed changes is ongoing. Apty provides a straightforward employee training procedure that can lower attrition, increase productivity, and improve new employee retention.
2. Boost Employee engagement
Employee participation is critical to the success of any training program. The company's higher management must have a clear understanding of the most common change management challenges and where the company intends to reach.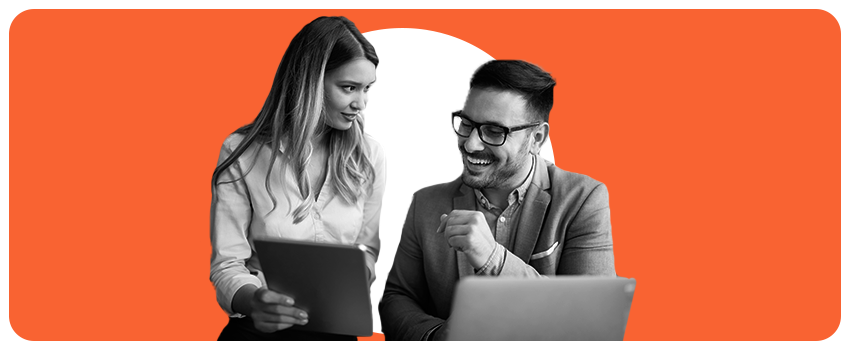 The employees must be actively engaged in the business processes because it will ensure the achievement of the goals and objectives of the company. Apty DAP keeps your employees engaged and provides a continuous learning environment.
With Apty, you can set up various team building and "gamification" activities that would boost employee engagement and increase productivity. Apty helps businesses worldwide to complete tasks in real-time, with little to no error involved.
3. Track Learning and Development
For change management plans to be effective, you must ensure that every employee is properly equipped and given the support and attention they require. And the benefit of Apty is that it can provide an easy-to-follow training workflow that makes it much easier to keep track of employee progress and the effectiveness of the training program.
Apty in Change Management training helps you overcome employee knowledge barriers and change resistance. It can engage employees within the applications while your employees are using them in real-time. This, in turn, allows you to address your employees' needs much more proactively.
According to Steve Anevski, CEO & Co-Founder at Upshift,
"DAPs have exceptional customization capabilities, through which each employee can receive training content in line with their roles and responsibilities in the midst of a change."
Regardless of the type of change an organization is going through, Apty can ensure that your employees are provided with relevant and useful information to navigate through the change.
With the correct data, you can see how Learning and Development training affects the complete employee experience. Information is crucial in L&D to avoid making judgments based on assumptions and opinions.
4.

Make your employees happy
Employee satisfaction must be taken into account while developing L&D programs. Employee happiness isn't necessarily tied to monetary incentives. Most employees believe that learning new skills and improving their leadership and technical abilities will give them additional rewards.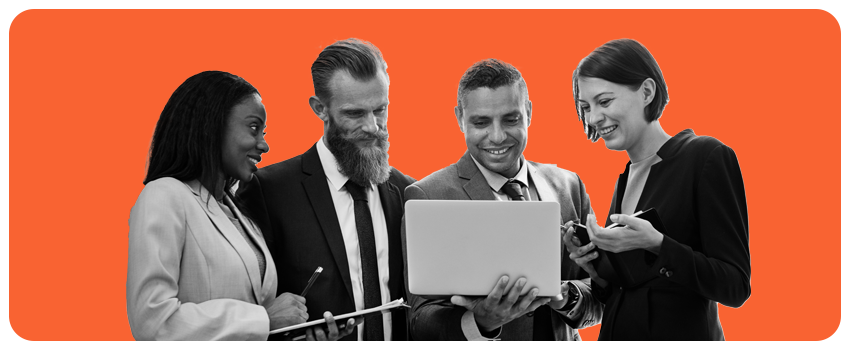 Apty sets the path for your employees to have a smooth learning experience. It keeps employees happy by providing them with learning opportunities to enhance their skills and abilities.
Apty is an inherently user-friendly tool that provides training, support, and ongoing communication to facilitate change management. It offers step-by-step guides to support employees as they learn an application. By allowing employees to quickly learn new tech and offering continuous support, Apty makes the organizational change a smooth transition.
Conclusion
Companies can effectively customize the change management training experience for everyone by leveraging Apty to deliver the right information and resources to the right employee at the right stage.
Apty DAP helps you stay on track with advanced acumens. Apty utilizes AI and ML to ease the fastest digital adoption. As the change management initiatives run behind budget and schedule, it's possible to track and measure your progress with its key results.
Apty can help you conquer change management challenges as it provides you with various features to quickly apply the changes throughout your company. Apty works by RPA, which allows you to automate mundane tasks in terms of user input. It increases productivity and quality of work by enhancing the usability of employee-facing technologies.