The pandemic has greatly impacted all industries. The aviation industry is one of them that has been severely affected. Developing digital capabilities can help the industry adapt to the effects of the pandemic. Most airlines have actually been open to a certain degree of transformation even before 2017. Yet, serious adjustments have to be made due to the pandemic.
A major uptake in digital technology can be advantageous for the industry and its customers. Digital technologies optimize effectiveness, lower operational costs, and enhance the passenger experience. Overall, digital technology has improved safety and lowered the workload on flight crews.
It is very clear that the emergence of the newest digital trends is revolutionizing air travel all over the world. Improving technologies in the aviation industry allows companies to exceed customer expectations and generate more revenue.
Research* says that aviation digital transformation strategies can generate an incremental value of 5 to 10 dollars per passenger per year. Too often, airlines purchase the newest software before critically evaluating their information approaches to determine which software is going to meet their specific needs – every airline is unique.
Now that the economy has been starting to open back up little by little, how can one create a path from recovery to innovation?
Aviation Digital Transformation
Since the digital revolution began about a quarter-century ago, the aviation industry has been at the forefront of digital transformation.
Companies all over the world are increasingly realizing that the key to unlocking the full potential of the aviation sector is not just to embrace digital transformation, but also to stay ahead of the curve by developing ground-breaking solutions based on new forms of innovative digital technology.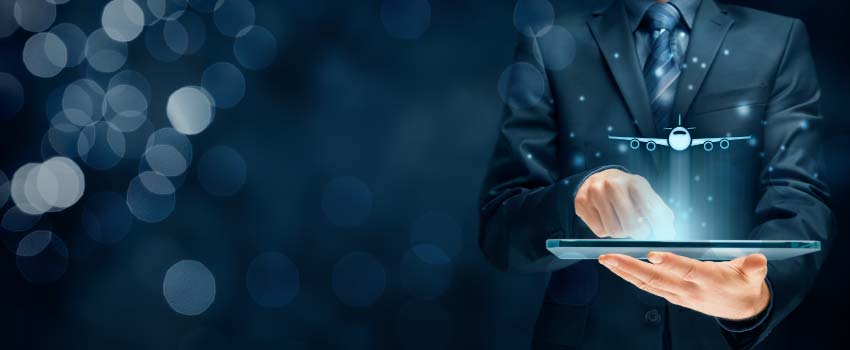 For aviation companies like airlines and airports, the goal is to create a transformation program that is tightly connected with operations. The Internet of Things is a revolutionary concept that has the potential to change operations on the ground and in the air (IoT).
IoT-based gadgets are gradually becoming a norm for improving customer experience in the aviation industry, with aircraft data management, scanners, electronic tags, and many more uses.
Digital innovation doesn't work without a strategic foundation. Many airlines are embarking on digital transformation since it's a hot topic right now but they have to understand that transformation doesn't happen without a strategy.
Many airlines have siloed information strategies (a strategy for shared drives, a different strategy for flight logs, a different strategy for email, etc.) when they really need a comprehensive strategy across information, to ensure sustainable digital transformation.
Successful digital transformation always starts with understanding your overall information strategy across disciplines. It is the understanding that drives success – and the software that you invest in must support your airline's transformation strategy.
A. Management of the Supply Chain and Streamlining Service Order Flow
Private aircraft tracking which shows when and where they are chartered, is a difficult undertaking to master. Robotic Process Automation (RPA) can help your company create an automated order flow that works in tandem with your back end.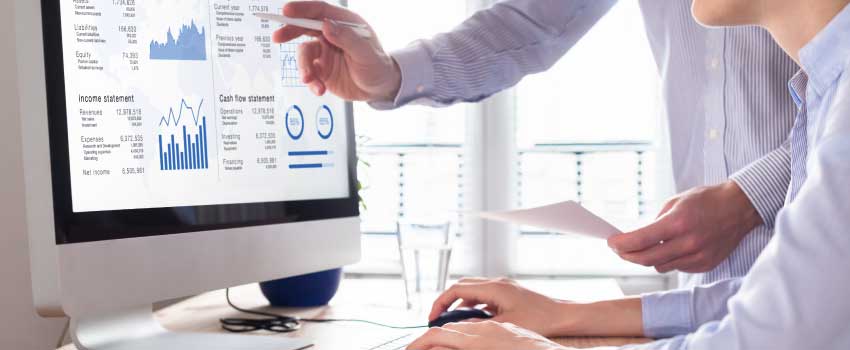 With real-time data populating your centralized platform, the work of aircraft chartering becomes easier, ensuring that each flight is tracked efficiently while lowering the total risk of human mistakes.
It is critical to digitally keep track of your supply chain. Record service orders, repair requests and simply get a comprehensive history of service orders and estimates through the service order log by leveraging a robust supply chain management platform. This platform can connect with your business operations, adding another layer of quality to your supply chain and ensuring transparency.
B. Document Data Extraction
Workers have long been used to manually insert data from a document into a database. Document data extraction can save your employees numerous hours of effort by automatically transcribing data.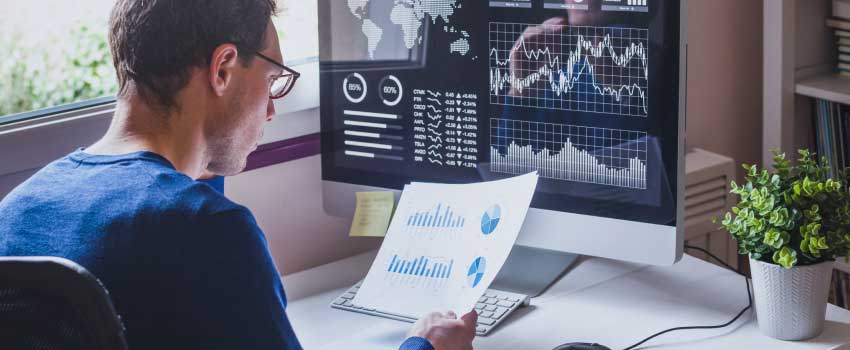 Purchase orders, client documents, customer records, and invoices can be accurately scanned for information, enhancing data validation.
With Artificial Intelligence and Machine Learning, the system's data handling capabilities improve with use. A data extraction system also allows you to store data exactly where you need it. Processed document data can be easily integrated into numerous systems.
C. Workflow Instruments
One of the primary concerns for an aviation firm in implementing a digital transformation strategy is simplifying internal data workflows. Fortunately, new advancements in innovative technology provide numerous opportunities for streamlining internal data workflows.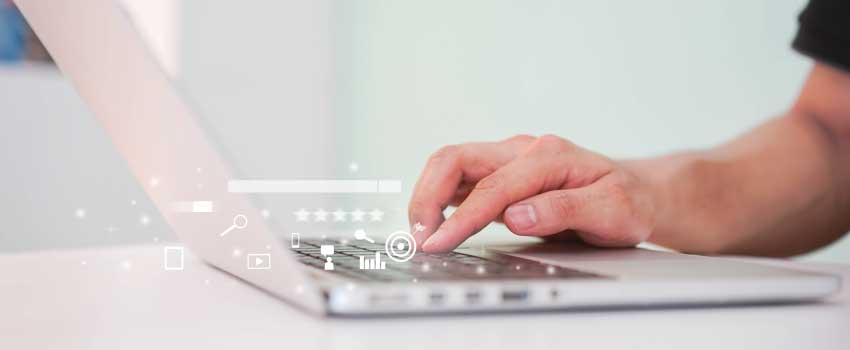 With the help of current technological solutions like Enterprise Content Management, digitized data can now be handled and stored efficiently. It's then a reasonably straightforward process to transmit that data downstream to the appropriate individuals at the appropriate time, regardless of department.
Workflow technologies, particularly cloud-based solutions, excel in providing platforms for teamwork and project management. These technologies also support management best practices such as approval routing, data validation, and data integrity checks prior to entering your ERP system.
Why a DAP Is Perfect for Aviation Digital Transformation?
The International Air Transport Association predicts that by 2035, 7.2 billion people will regularly board flights. All companies will have to go through some sort of change management at some point in their lifespan, so incorporating an innovative mindset as soon as possible will encourage change and bring in people who will also be able to pivot and thrive in that environment.
DAPs are perfect for change management because they're a software layer integrated with applications that help users through tasks and functions. DAPs help new users quickly learn how to use your enterprise applications and returning users learn new functions. DAPs can also be used to train new employees on in-house software. DAPs are customizable and can integrate with any application, which makes them useful customer self-service software as well.
a. Achieve Overarching Goals
DAPs can transform a burdensome change process into a natural and organic process that achieves the intended goals. They help you realize this by seamlessly integrating into the normal workflow of a company and providing a step-by-step guide through the transformation.
Their potential to influence and ease this process is what makes them a cornerstone for transformation and change.
DAPs help in creating a digital transformation mindset at the organization, leading to more innovative practices and a solution-oriented approach. Using tools to assist in the aviation digital transformation process can help companies view the big picture of their analytics and what they can do to improve their products, sales, and other overarching goals.
b. Streamline business operations
An effective digital adoption platform helps end-users navigate the whole process of adopting digital technologies without being too expensive or labor-intensive. It must enable employees to find and easily implement the appropriate solutions that fit their resources and needs, while also providing transparency into all aspects of the project.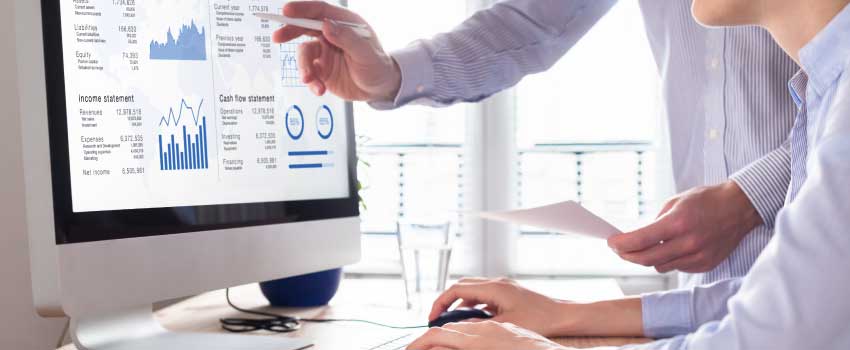 The aviation industry has been a bit slow in regard to the adoption of digital technologies, but as with all industries, this is now becoming a must-have. The implementation of a Digital Adoption Platform will ensure successful Aviation Digital Transformation.
A digital adoption platform can help you
Speed up adoption of new technologies in the aviation industry.

Reduce costs throughout the entire process of implementing digital solutions.

Maximize business capabilities and provide transparency of operations.

Create greater efficiency in the workflow of aircraft maintenance, reduce downtime loss, and improve turnaround times.
Conclusion
A DAP essentially fits perfectly into a company that is looking to establish its change management routine. Using the platform paves out a path for change management at your organization.
Apty DAP speeds up digital adoption significantly by helping you streamline your operations and providing a digital transformation roadmap to properly manage and implement any changes that will be happening to the operations and hierarchy within the organization.
Apty DAP is a no-code platform for measuring, taking actions, and leading the aviation digital transformation process. With Apty, users can have their full-fledged management dashboards to plan the change management process and take necessary actions. From Digital Experience Analytics to activity tracking, funnels, and sessions, everything can be handled and managed through a DAP like Apty.
*Source: Forbes