Several companies are undergoing Digital Transformation and leveraging the latest technology to improve their business. The pandemic has forced companies around the world to speed up digital initiatives to drive their business and respond to the crisis. C-level executives are focused on prioritizing digital investments in the right way that will fuel future growth.
Business leaders have already initiated Digital Transformation (DX), but out of which only 30% of DX efforts succeed. Companies spend thousands of dollars on Digital Transformation but the success rate is very minimal.
This alarming situation needs to be addressed and it needs an innovative solution. The first step to being successful with digital initiatives is to find out if your company is making digital transformation progress with the help of clearly defined metrics.
How to measure digital transformation progress?
Organizations undertaking Digital Transformation must have scalable initiatives that are capable of improving business performance. Measuring exactly how your digital assets are used by your employees helps you understand whether your new tools are effective or not. Ensuring this helps you move forward in DX efforts.
Measuring the impact of digital transformation
There are two ways to measure the impact of digital transformation: through metrics and by the qualitative analysis of your business.
These metrics can include customer satisfaction scores, revenue growth and retention, and employee productivity. You'll need to determine what metrics are most important for your digital strategy so that you have a way to measure success.
What is digital transformation metrics?
Digital transformation metrics are essential measurements to assess the progress of your digital transformation efforts. Organizations can use metrics to determine how well their digital transformation strategy is working and whether or not it needs to be adjusted. They serve as a way to track progress and get a sense of how things are going
According to Gartner, almost half of all organizations have no Digital Transformation metrics defined. Let us understand some key metrics that can help Enterprises achieve their DX goals.
What are the Key Digital Transformation Metrics to know?
Active usage metrics
User engagement and participation level
Adoption and performance metrics
Workforce Productivity
Cost of digital initiatives
1. Active usage metrics
Successful Digital Transformation requires sustainable technology adoption. One of the best KPIs to measure is the active usage of your digital assets. It can be done by comparing the number of licenses purchased to the number of users who are actually using the software.
Also, digital transformation metrics like daily active users, conversion rates, and abandon rates can help you get an overall view of the software adoption rate.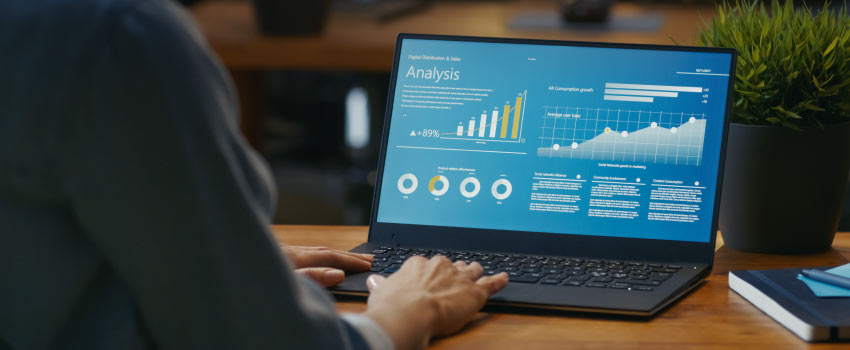 For example, if your findings indicate that more than 85% of users are utilizing the software, you can assume that software adoption is successful. If the number of active users is less than 50%, poor technology adoption is an obvious barrier.
Is your company making digital transformation progress? A low adoption rate can hinder your digital transformation progress. You must know how to ensure successful technology adoption in your organization. Take a closer look at What is Digital Adoption & Why it is important to ensure Digital Transformation success.
2. User engagement and participation level
Focusing on the end-user engagement and employee participation level can help you move forward in your Digital Transformation journey.
Some metrics that describe employee engagement patterns are:
Net Promoter Score

Exit rate

Employee satisfaction index

Bounce rate
Engagement needs to start from the top, McKinsey report says organizations with an engaged Chief Digital Officer (CDO) are 1.6 times more likely than others to ensure successful Digital Transformation.
If employees aren't engaging the way organizations expect them to and it's because the technology is not powerful enough to make them shift from their existing work pattern. Your software is robust and you have a well-planned Digital Transformation strategy, but without employee engagement, all your efforts go in vain.
Employee engagement → Less Change Resistance → Faster Software Adoption
From an end-user perspective, the software must be impactful to perform their jobs and to warrant their engagement. Improve the User Experience (UX) and User Interface (UI) of your product and address pain points at the right time to keep your employees engaged.
3. Adoption and performance metrics
Adoption simply means how well your digital and business transformation tools are being used by your employees. Adoption is one of the most important Business transformation metrics. A high Digital Adoption rate is one of the key indicators to a Successful Digital Transformation.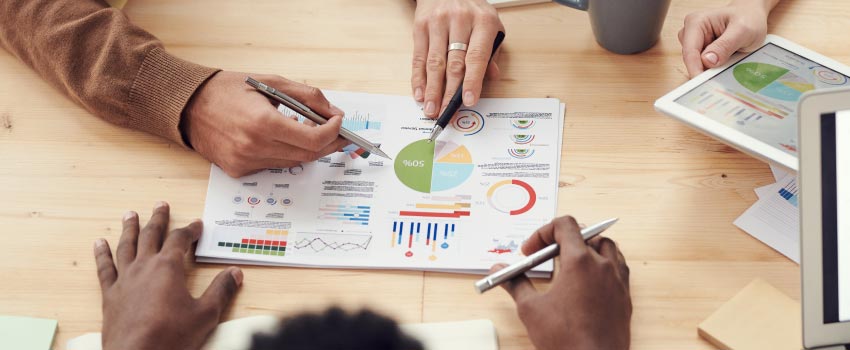 Poor Adoption and performance rate can either be because the tool has complex functionalities or because it lacks user engagement. In both scenarios, leveraging a DAP can be of the best help. With a good DAP, you can enable a smooth adoption and also improve employee performance.
"Our future success is directly proportional to our ability to understand, ADOPT, and integrate new technology into our work"

– Sukant Ratnakar
A DAP's on-screen guidance keeps employees engaged and allows them to perform any complex tasks simply by following its interactive software walkthroughs. It provides a clear picture of employees' progress and helps identify & resolve bottlenecks at the earliest.
4. Workforce Productivity
Employee productivity is one of the best KPIs to measure the impact of your Digital Transformation efforts. Workforce productivity is the value or volume of output an employee can deliver relative to the time.
Calculate the revenue generated by each employee and use this to understand which direction your Digital Transformation efforts are headed.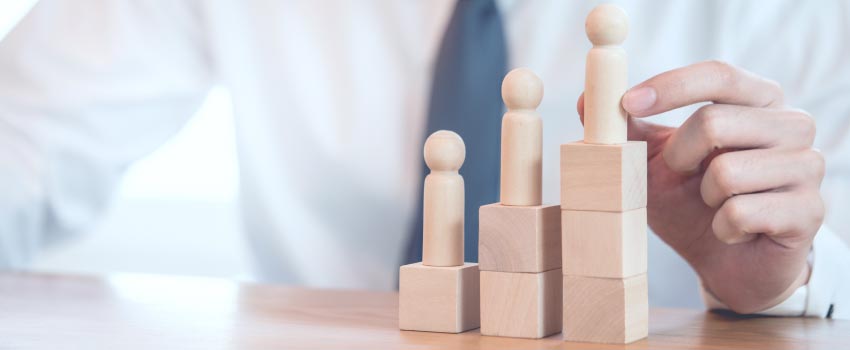 For example, if you invest in a technology to improve customer support, you must measure the number of support tickets your IT team handles since implementing the new digital tool.
To identify whether new tools help Enterprises in improving workforce productivity, they need to find answers to questions like
Are employees able to optimize their work hours?

Are they engaged throughout the process?

Does task automation provide more time for strategic thinking?

Are they able to work on complex tasks more efficiently than before?
The answers to these questions can help you analyze whether your employees are being productive and using the tool in the right way or not.
5. Cost of digital initiatives
Between 2020 & 2024, direct investments into Digital Transformation are projected to reach a total of 7.8 trillion dollars. Successful Digital Transformation initiatives can create more revenue from your digital investments. CEOs must monitor the amount of money spent on technology and measure what percentage of their digital investments influence revenue.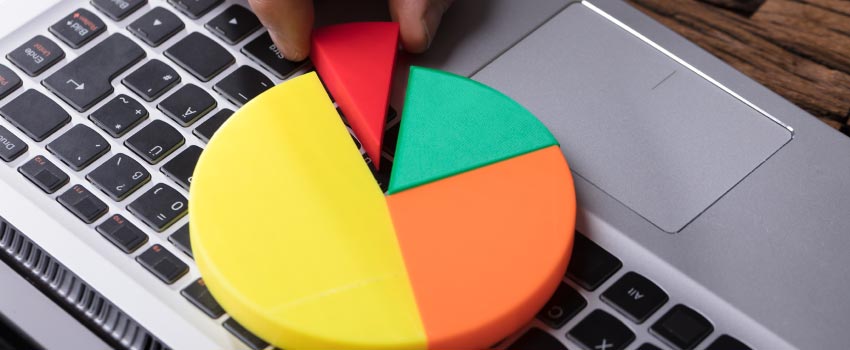 Companies which spend only a small proportion of their budget on digital initiatives are unlikely to get high returns. To maximize RoI, direct enough resources towards boosting the adoption of new digital tools.
There must be a balance point. After this "balance point" stage, organizations start to over digitalize. This shouldn't happen. The law of diminishing returns occurs post reaching the balance point in digital business. A proper investment plan can help you reach this balance point.
Digital Transformation can vary for each organization, but these are some key metrics that you can rely on. No matter what metrics your company leverages, the first step to achieve the expected RoI is by determining how to measure Digital Transformation.
Digital Transformation KPIs
Generally, half of the companies do not have solid metrics in place to measure the success of their digital transformation. Companies require pre-determined indicators (KPIs) to monitor if best practices are being adopted and the digital transformation process is delivering the desired results.
These KPIs can be grouped into three broad categories:
Enterprise KPIs

–

Measures overall progress towards strategic goals, such as profitability, revenue growth, and market position.

Customer-centric KPIs

–

Measures customer satisfaction, loyalty, and lifetime value.

Operational KPIs

–

Measures operational excellence and process efficiency.
The digital transformation KPIs are the metrics that organizations need to use to measure the strength and longevity of their strategy. They are also a tool for digital transformation, an inventory of questions and metrics that can be used across every part of an organization to ensure they are working as expected.
The digital transformation KPIs must describe the digital capabilities and activity in your organization at any given point, making these metrics vital for measuring success or failure.
Digital Transformation ROI
Digital transformation ROI is calculated by comparing the cost of implementing new technology with the benefits that it has brought to the business. It's most often used as a way to predict whether a business will benefit from investing in new technology.
Digital transformation ROI is the return you get on your digital transformation investment. You can measure it by calculating the net effect of cost savings, revenue gains, and other benefits versus the costs incurred to implement a digital solution.
ROI is perhaps the most complicated to measure. But once the information is clear, the basic measurement formula is:
ROI = (profit – investment) / investment.
For example, let say you have made an investment of $1,000 and obtained $3,000 in value or profit. Your ROI calculation for that investment would be: (3000 – 1000) / 1000 = 2
Determining your digital transformation ROI can help you identify what's working and what isn't so that you can make better investment decisions in the future.
Set the right digital transformation agenda
DT agenda helps to track and measure the success of your digital transformation strategies, ensuring you're moving in the right direction and that you're maximizing growth opportunities.
The goal of any digital transformation is to have a significant enough return on investment (ROI) in order to implement new technology. Set the right digital transformation agenda that can impact your business:
Implementation of latest tech

Reduction of costs

Increasing employee productivity

Increasing business growth  

Improving customer satisfaction
These goals should be worked into the overall digital transformation plan and tracked using KPI's to make sure that your digital transformation plan is on track.
In order to make a digital transformation a success, a business end goal should always be to strive to improve the overall user experience and customer satisfaction.
Measure digital transformation effectively with Apty
One of the KPIs for Digital Transformation success is Digital Adoption. Having the latest technology implemented and enabling the workforce to leverage its fullest potential ensures Digital Transformation success.
You can take a look at some Digital Transformation examples that can help you understand how top companies like Nike, Microsoft, IKEA, and Best Buy look at Digital Transformation, how they embrace the latest technologies and achieve successful DX.
Digital Transformation must be focused on problems that require the most attention at your organization. These priorities will help understand what technology is needed. A DAP like Apty helps Enterprises to execute any kind of technology-driven transformation.
A robust Digital Adoption Platform, like Apty, can make your transformation seamless with its proactive approach to DX.