The changing work climate demands alternative ways to communicate with our colleagues and going online is the only way to do it. Aside from being cost-effective, it keeps everyone connected with very little effort.
Remote working is a by-product of the COVID era but companies must have taken it into consideration long ago. There are numerous advantages of working remotely. The cost of training is significantly lower than normal methods. Employees can access training content at any time or location.
While training remote employees, companies must make sure to provide them with adequate resources, be it tools or learning content.
Employees' continued learning is of much importance but with working from home now becoming the new normal, most companies struggle to train their employees virtually. As companies around the world encourage remote working, managers and employees are still trying to adapt to this change. With the right practices, training them remotely can benefit the company.
What are the Best Practices for Training Remote Employees?
Standardize your onboarding process
Gamification
Goals Completed Over Time Spent
Track Training Productivity and Progress
Allow people to learn at their own pace
Find the right remote training software
Create a Support System
1. Standardize your onboarding process
A great idea for remote onboarding and training new employees is to assign them with a more skilled coworker who will guide them through the onboarding process and help them transition much faster. When employees have someone to turn to when needed and to ask questions freely, they feel a sense of belonging.
Creating a checklist with goals and actionable items for the week can really help team members feel accomplished by the end of the week since they can see the result of the effort they put in. It's also a great way to celebrate their milestones.
It is so important to spend time developing standardized onboarding and learning content that provides new hires with the list of permissions, workflow documents, and communication channels necessary to get going with their work. Doing this eliminates a lot of back and forth and miscommunication.
2. Gamification
Gamification is an excellent training practice for remote employees. This approach increases interactivity, engagement, and motivation among your pupils while also reducing distraction.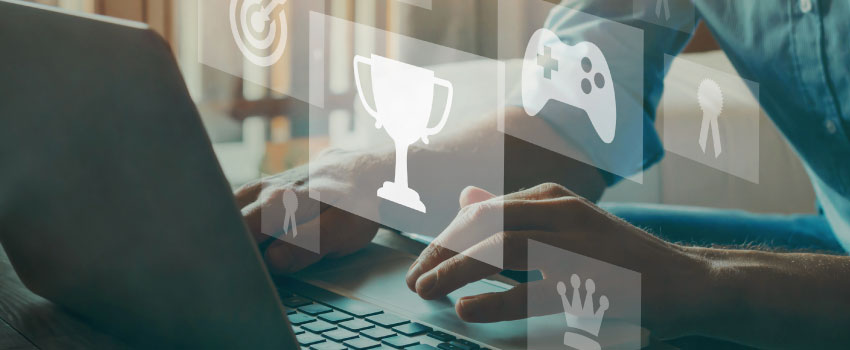 Gamification features, such as competing for points, badges, and rankings on a scoreboard system, are available in many remote training software alternatives. It is a fun approach to encourage healthy competition among your staff while also rewarding them for their hard work.
3. Goals Completed Over Time Spent
An effective approach to remote train employees is to focus on the end results rather than their screen time or other metrics. Recognize that a remote working environment differs significantly from an office one. The amount of time spent varies greatly depending on the personnel and their work patterns. Rather, make an effort to become more goal-oriented.
"Stop judging your remote employees' productivity based on how much time they are in front of a screen"
Examine several other performance metrics to determine whether or not the work is being done effectively. To put it another way, if a person meets their objectives efficiently, it shouldn't matter how much time their screen is on.
4. Track Training Productivity and Progress
Tracking the progress of employee training is important to assure good program implementation and to determine how to overcome knowledge gaps.
A well-thought-out training tracking and remote workforce management plan will assist remote executives by analyzing their training statistics, measuring their learning progress, determining the training success, and logging employee engagement rates.
5. Allow people to learn at their own pace
One of the numerous advantages of remote work is that it allows employees to optimize their productivity by working at their own comfort and fitting work into their life rather than the other way around.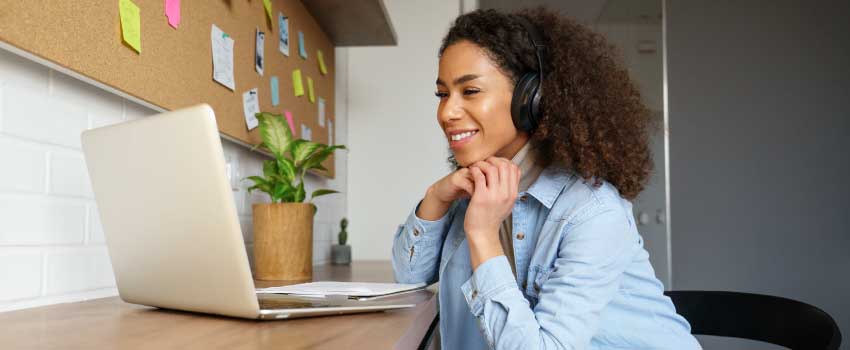 Work-life balance is significant to an employee's work productivity as well and it can be provided with a well-thought-out remote working strategy. This is also critical to remember while developing your training methods. Putting your staff on a rigid training schedule is likely to aggravate them and, as a result, reduce their interest in the training process.
Instead, provide self-paced learning modules through a Learning Management System (LMS) or remote training software. This allows your staff to progress through their training at their own pace. You may, of course, establish a deadline for when the training must be finished, but you're still giving them the space to carry it out themselves.
6. Find the right remote training software
The most important factor in training remote employees is to provide them with the right software. A powerful remote training tool can assist you in delivering training in a simple yet efficient manner. Consider the following before you start weighing your options:
The budget

Number of employees that need software access

Features that are essential for your team.
Once you've found anything that appears to be a good fit, ask if you can get a free trial to assess how user-friendly the program is and how well it matches your needs.
7. Create a Support System
It is also important to do frequent check-ins on employees undergoing training. Without an assigned companion at the workplace to depend on, most remote hires often hesitate to ask for help.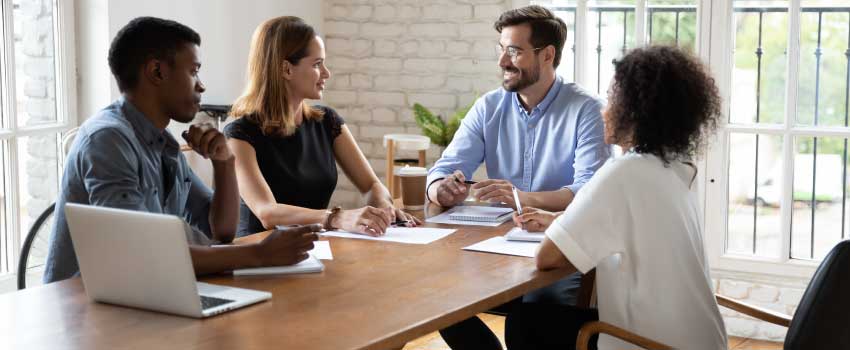 Define the method for providing support to your employees, whether it's for training or any other issue. Working from home necessitates technical know-how but that can't be expected from employees without timely support. Provide guidance and support wherever needed to keep employees engaged and productive.
Having a repository of FAQs is an excellent approach to clear up any questions and to save a lot of time. Make sure team leaders are available to the team for any assistance that might require an expert's opinion. Establishing a personal relationship between colleagues promotes a healthy professional relationship.
Bring in help
Digital Adoption Platforms, like Apty, are like swiss army knives for taking care of all these issues at once. They help you train remote employees in real-time with interactive software walkthroughs within the application.
Apty also lets you track your employees' training progress as well as their software usage to give you actionable insight into how well the employee has learned to use the software. All this while also helping you comply with internal and external policies. Your organization and its remote working employees could use a tool like Apty to make things easier.