Product Tour Software makes creating interactive onboarding experiences for your SaaS users fast and simple. Onboarding and supporting new users is time-consuming and one of the main challenges faced by growing SaaS products.
If you are part of a Customer Success team for a SaaS product, you know the importance of new user onboarding. After all, you only get one chance to make a first impression.
For SaaS products, that means if new users think your application is too difficult, they might abandon the product.
A well-designed software walkthrough can help users quickly master your application. So, investing in product tour software is essential to improving your product adoption and, ultimately, your bottom line.
If people can't use your software, they won't keep paying for it. On-screen guidance and better onboarding decrease or prevent churn.
In this guide, we'll explore
What is a product tour?
Let's start with the basics of defining what a product tour is before we talk about the software to create one. A product tour is an interactive guide to show people how to use or navigate an application.
Interactive balloons appear on the screen to show users where to click and give instructions on the next steps.
You should consider adding a software walkthrough for:
Onboarding new users,
Introducing new features, or
Supporting existing users with everyday tasks or processes.
How can you build or create product tours?
If you want to build product tours, you have two options – you can code and create it from scratch as a part of your product or use a product tour software that builds the interactive content as an overlay to your application.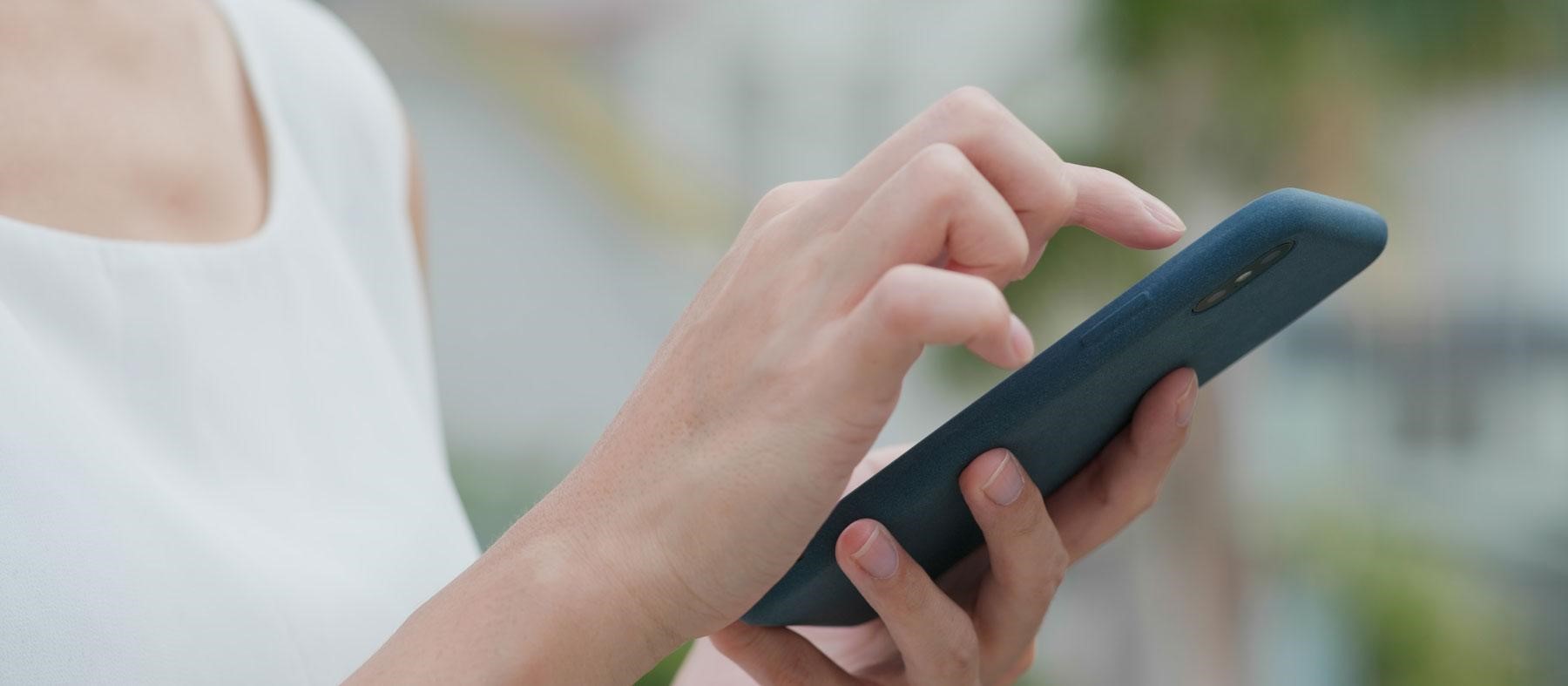 Many SaaS companies wonder why they should pay for walkthrough software when they could easily make product tours a part of their product. However, it's often not as easy as you would think. SaaS companies, especially startups, have limited resources.
Utilizing a product tour software allows your Customer Success team to quickly build and create interactive content while your Development team remains free to work on your core product.
How can you quickly create product tours?
One of the most crucial elements in making successful product tours is how easily you can modify the content. Your software is evolving, so it makes sense for the interactive support content you create, to evolve as well.
Product tour software, especially Apty, makes it fast and straightforward to create and modify on-screen guidance.
You'll want to opt for software with a code-free editor that allows anyone to create content. Apty's editor is considered one of the best in the market.
The easier it is to create content, the more value you'll get from your investment in product tour software. If content creators struggle to publish a guided tour, then you'll create less content and not deliver the best onboarding experience for your SaaS users.

What are the benefits of using product tour software?
If you're considering utilizing product tour software, here are the three main ways the tool could help improve SaaS product:
1. Increase Your Conversion Rate
SaaS sellers only have a limited amount of time to impress users with their software. If the software doesn't quickly meet their needs, they'll be off looking for another one that does.
By offering on-screen guidance and giving the user a virtual walkthrough of your new software, they get hands-on experience.
By providing a great user experience with the first minute of introducing the software, you can increase your conversion rate significantly. You want to use interactive walkthroughs to show customers what you offer, not just tell them.
This is selling 101. When customers read descriptions of your products, sometimes the value gets lost in translation, especially in the tech world. Not everybody understands all the terms that you're presenting.
By showing your customers what you have to offer, rather than telling them, you'll increase your conversion rates.
Read More:- Tips for Using Product Tours to Reveal Your 'Aha Moment'
2. Make Sure Users Remain Active and Engaged with Your Software Application
Of course, selling the product right off the bat is critical, but SaaS companies want users to remain active with the software. It isn't merely about getting them to use it; it's about getting them to continue using it.
Tours are great at increasing user engagement. Be sure to select a product tour software that allows for user segmentation. If you can deploy different tours to different groups of users, you can leverage your on-screen guidance to increase product adoption and engagement.
For example, you could target users on a free version with a tour that shows them the features they could unlock by upgrading to a paid subscription.
3. Provide Fast Customer Support
How many times have you found yourself struggling with an application, only to go and search different forums and Customer Support discussions to find an answer? We've all been there.
While it does happen, it also infuriates customers and ruins their experience. With a product tour software, your Customer Support or Success team could build tours to answer common questions.
Be sure your tour software allows you to activate tours via a link so you could send customers a link that would launch the tour when you reply to live chats or support tickets.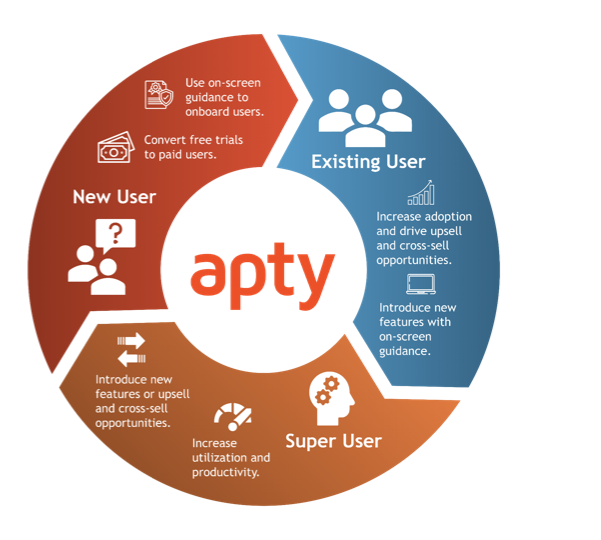 Product Tour software is useful for the entire customer lifecycle. You can use interactive walkthroughs to quickly onboard new users and then drive them to engage more with the solution until they're a superuser.
Increasing the number of super users helps drive product growth, as super users are more likely to recommend your product to others. Thus, super users lead to more referrals who become new users.

What are the types of walkthrough software available?
Now that you understand how product tour software can help your SaaS application let's look at what software is available. Most software walkthrough solutions are a part of the Digital Adoption Platform category.
DAPs can help companies with onboarding users to enterprise software like CRM or ERP systems or help SaaS companies with user onboarding. Some platforms offer solutions for both markets.
Here's an overview of the most commonly used Digital Adoption Platforms:
Platforms for Enterprise Software Adoption
Whatfix
Spekit
Edcast My Guide
Newired
Platforms for SaaS Guidance or Both SaaS and Enterprise User Onboarding
Apty
Intercom
Pendo
Userguiding
Userpilot
HelpHero
UserIQ
Gainsight PX
Chameleon
Userlane
Toonimo
WalkMe
Inline Manual
Application walkthrough solutions vary significantly in their features and functions. Low-end products can add bubbles and create simple guided tours. Enterprise-grade applications will include robust analytics and automation.
What is the Best Product Tour Software?
Apty is the fastest growing digital adoption platform and an excellent choice for building on-screen guidance for SaaS products.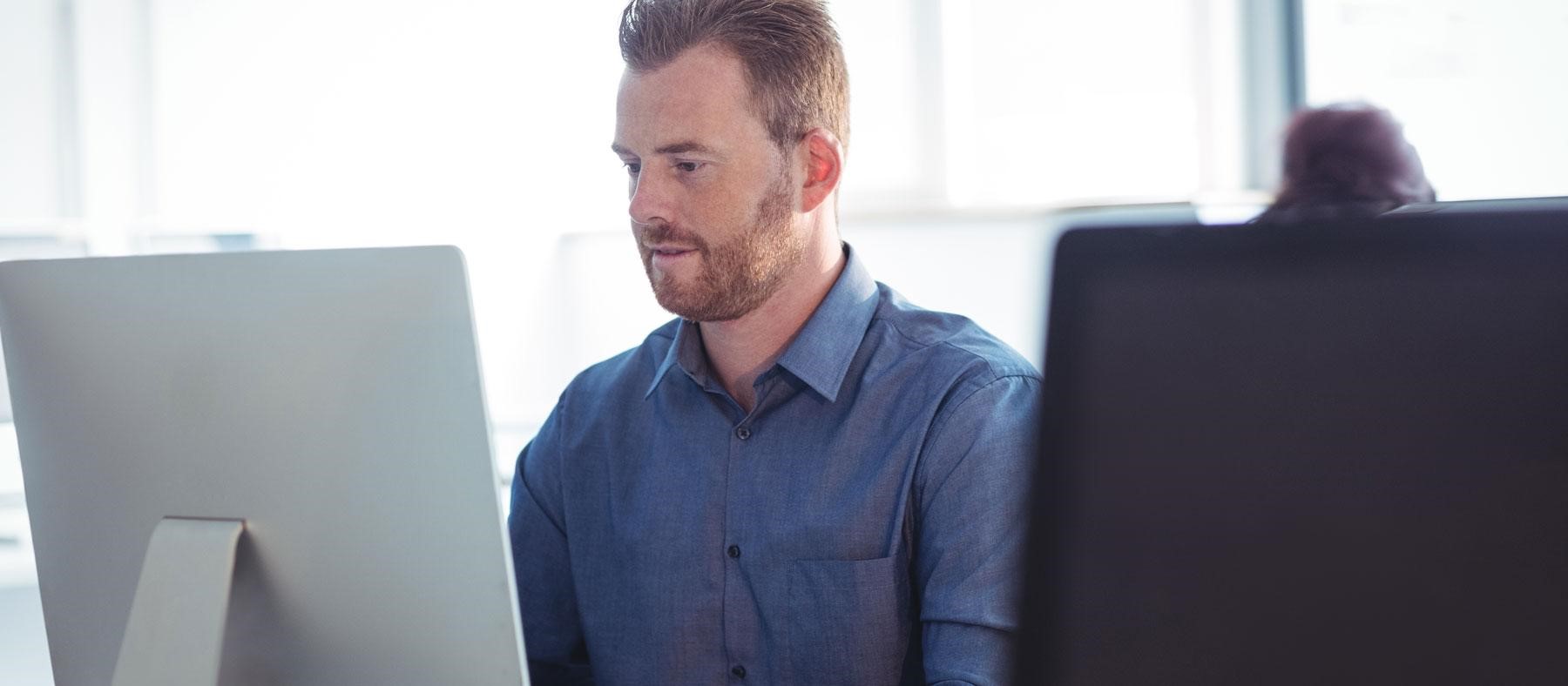 Apty beats the competition by:
Industry-leading Customer Support:- Apty is rated as highest for satisfaction on G2.
Simple Interface:- Apty has the easiest editor for creating and publishing product tours.
Proven Value for SaaS Products:- Apty's SaaS clients, report reducing support tickets and costs.
Here's what one of our SaaS Clients Have to Say:
Apty helps us empower our Customers
★★★★★
Apty is an intuitive and robust Digital Adoption platform with very powerful capabilities. Our customers have been able to successfully navigate through and use our product without raising support tickets or making frantic calls to us for help. This is a dream tool for every SaaS product that wishes to empower their customers.
G2 Review
Key Takeaways for Selecting Product Tour Software
To sum up, let's look at the basics of product tour software:
What is it?
Product tour software is used to build on-screen guidance and walkthroughs for SaaS applications. It works as an overlay on top of your SaaS application, so you don't have to make tours as a part of your core product code.
How does it help?
Product tours software makes creating interactive guides easier and faster. You can deploy them without bogging down your internal development resources. Anyone with knowledge of how your product works, such as your customer success team, can create the software walkthroughs.
Why does your SaaS product need it?
On-screen guidance and product tours increase user engagement and product adoption while decreasing customer churn. Product tours are a great solution to your user onboarding challenges.
Which on-screen guidance solution is best?
Apty is the best product tour software to improve your user experience, production adoption, and onboarding.