As the new year begins, you're probably curious about the upcoming HR technology and transformation trends. Is there anything out there that you simply must implement in 2022? Find out everything you need to know about HR tech trends for the coming year right here.
HR Digital Transformation
HR is rapidly evolving, with a consistent flow of new digital tools and technologies. The most extensive transformation over recent years has been the complete change from traditional, manual HR processes to digital, automated ones.
This HR digital transformation affects all businesses, from the largest companies to the smallest local businesses. This transformation includes switching several long-used resources, tools, and processes, such as filing cabinets and indexes of contacts, over to digital means. 2021 saw a mass transformation as many businesses discovered digital solutions to help them run remotely because of the COVID-19 pandemic.
While most businesses probably already began their HR digital transformation journey, it was an eye-opener for those who had not. The challenges of managing a remote workforce during a global pandemic highlighted the need for every business to adopt digital HR processes and best practices. From hiring to training and managing, companies need the right HR tools for making the digital leap.
Whether your business has fully transformed its HR into a digital operation, or has just started taking the first steps out of necessity, you're going to need to know what digital technologies are out there and which ones will be best for your needs.
Most Popular HR Tech Trends in 2022
Digital transformation is about more than just adopting an HCM system. Sure, that plays a part. But you'll want to look beyond the core software system to see how you can use technology to:
With those goals in mind, here are the top technology trends in digital transformation for HR in 2022:
Trend 1: Artificial Intelligence continues to grow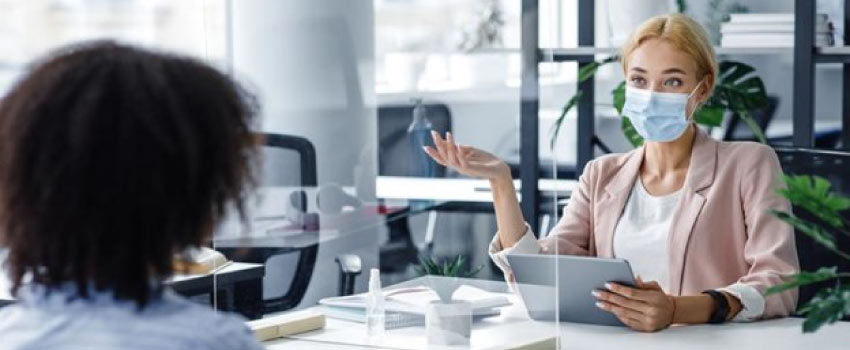 HR is just one industry that is seeing an influx of increasingly popular and useful AI tools. The digital hiring process utilizes artificial intelligence to pre-screen potential employment candidates.
HR hiring software uses AI in many ways, such as scoring each candidate for the job, screening through Q&A and video interviews, checking social media, as well as determining the effectiveness of recruitment strategies.
While candidates will eventually require in-person interviews, artificial intelligence assists in the hiring process. AI cuts down on the amount of work management must do to find new hires and time wasted with ineligible candidates.
Trend 2: Cloud-based HCM tools are a must
The cloud is rapidly becoming a non-negotiable in business, as it streamlines the storage and sharing of business material. Another tool that is steadily making the voyage over to the cloud is HCM software.
Cloud-based HCM is essential as it ensures that your business' resources, organization, and ability to share is accessible from one place to all. If you're not yet using cloud-based HCM, this time to make it happen. Businesses reaped the benefits of cloud-based systems when most companies switched to remote working.
Trend 3: Virtual reality for training
Virtual reality isn't just for entertainment. In fact, companies that have begun to use virtual reality solutions for HR processes have experienced top results. If you're wondering how virtual reality can be used for HR, look no further than training solutions.
Top companies have designed virtual reality training programs that provide a fully-immersive experience for employees during training. If you're ready to digitize your training program to ensure an effective process for your team, look into upgrading to virtual reality products, such as Oculus.
Trend 4: Chatbots aren't just for customer service
Chatbots have been used in customer service for years but are finally living up to their potential in other areas as well. Chatbots are going to be making waves in employee experience.
Employees and new hires have a number of needs that have traditionally been met through HR representative communication. With Chatbots, simple issues can be addressed, information can be submitted, data can be provided, and new hire information can be collected.
Chatbots can pass any needs that go beyond their capabilities off to the proper representative. This streamlines HR processes and reduces the time HR employees spend on simple matters. Chatbots are also useful when dealing with remote employees who can't just pop into someone's office to ask a question.
Trend 5: Remote work simplified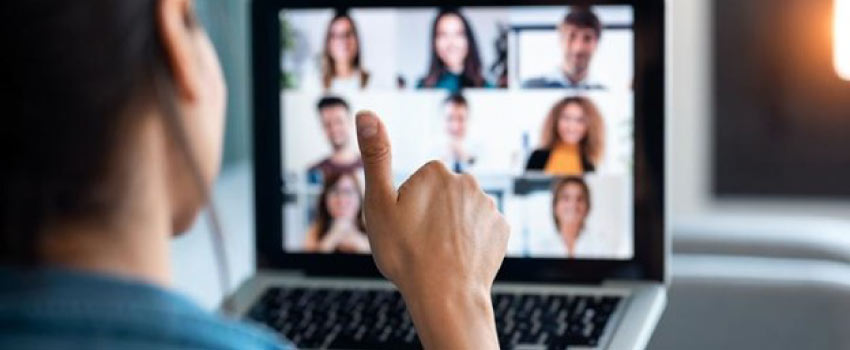 In 2021, remote work reached levels that could have never been anticipated. 2022 will likely see more of the same, making remote work processes an essential part of HR solutions.
Use virtual solutions for hiring, training, connecting, and communicating. Cloud-based services provide an easy way to store and share work; video conferencing programs make virtual meetings a breeze. Other digital tools ensure simplified remote hiring, training, and data collection.
HR is Changing. Apty Can Help.
HR digital transformation steps up year by year, as more businesses begin to move away from manual processes and tools. 2021 jump-started this transition for many companies as they sought to digitize work solutions.
With 2022 HR tech trends on the horizon, tools continue to grow, evolve, and become more in demand. Not only are businesses seeking to streamline their organization and processes, but it's likely that the new year will continue to see an influx of remote workers and digital solutions.
Apty's Enterprise-grade Digital Adoption Platform is here to help your digital transformation succeed. Apty provides on-screen guidance to make any enterprise application easier to use.
Apty is built for the challenges that Enterprises may face in the coming year. The platform works across applications to allow you to streamline HR processes that span multiple business applications.