A CRM is a powerful platform for connecting with customers, partners, and provides services like marketing automation and analytics to the companies. Research says "More than 88% of Fortune 100 companies use Salesforce".
As of January 2020, Salesforce enabled the Lightning experience for all companies. So, companies started finding ways to implement new Salesforce Lightning training and adoption strategies at the earliest.
What is the Objective of Salesforce Lightning Training?
The primary objective of Salesforce Lightning Training is to make sure that your users learn and use Salesforce to the fullest capacity.
What are the Benefits of Salesforce Lightning?
Some key benefits that you must know about Salesforce Lightning: (Before switching from Classic to Lightning)
Lightning Experience

–

modern, beautiful

U

ser

E

xperience

(UX)

Lightning Knowledge

– provides

answers to your questions

Lightning Components

–

modern UI framework

with

a

responsive user interface

Lightning App Builder

–

create customer pages

easily and quickly

Lightning Bolt

–

view, modify, and create data needed for their specific industry solution

Lightning Design System (LDS)

–

easy for you to build applications
Here's a guide that we put together to discuss in detail the Salesforce Classic to Lightning switch, wherein we covered:
Why do you need to migrate from Salesforce Classic to Lightning?

How do I learn Lightning in Salesforce?

How long does it take to learn Salesforce?

What Does Salesforce Lightning do?
Companies spend thousands to millions a year on Salesforce. But, to make it a fool-proof investment you need to provide Salesforce Lightning training to your end-users to get the maximum out of it.
This brings us to an important question – What are the training methods for Salesforce?
Well, let's get to it then.
The three most common Salesforce Lightning training methods are:
Trailhead
Self-paced and Instructor-led Training
Digital Adoption Platform-Apty
Trailhead
Salesforce developed "myTrailhead", Salesforce Lightning training platform, and launched it in the year 2014 at Dreamforce. According to Salesforce.com, myTrailhead costs around $25 per user per month and is an add-on to standard Salesforce licenses, which include Service Cloud, Sales Cloud, and the Salesforce Platform.
Trailhead uses a set of interactive online tutorials that train administrators and developers with a proper guided learning path to code for the Salesforce platform.
Trailhead uses a set of interactive online tutorials that train administrators and developers with a proper guided learning path to code for the Salesforce platform. Trailhead is a free training resource, featuring more than 150 individual training modules and 25 Projects that provide hands-on learning via step-by-step instructions. Trailhead award badges for completion of tasks which brings in the fun for learners. Trailhead content has four trails, identified by role and experience level.
Beginner
Admin Trail
Developer Trail
Intermediate
Admin Trail
Developer Trail
Certifications – Paid
Salesforce Developer
Salesforce Administrator
Salesforce Technical Architect
Salesforce Marketer
Costs for the above-mentioned Salesforce certification varies from $200 to $6,000. Salesforce Technical Architect certification alone costs $6,000. The remaining certifications are either $200 or $400.
The Salesforce Lightning training offered on Trailhead through certifications is designed for admins, developers, and consultants. It's not the best fit for the end-user trainer.
Self-paced and Instructor-led Training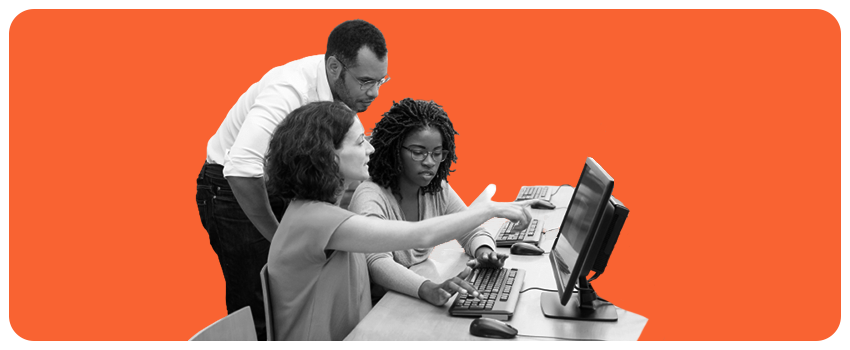 1. Stony Point- stonyp.com
Stony Point is a Salesforce Lightning end-user training provider where you have the flexibility of virtual and onsite Salesforce training programs. According to forcetalks.com, their online learning program cost is between $300 and $4000.
Stony Point offers two types of training,
Technical training

Salesforce Administration & Configuration in Lightning Experience

Salesforce Certified Sales Cloud Consultant

Salesforce Certified Service Cloud Consultant

Developing Salesforce Lightning Web Components and many more.

End

–

User training

Salesforce Lightning Experience for Sales Leaders

Salesforce Reports & Dashboards in Lightning Experience

Salesforce for Marketing Users in Lightning Experience

and many more.
2. Udemy
Udemy offers a variety of Salesforce Lightning training courses ranging between $40 and $300. During the flash sale – you might be able to do a $300 course for only $25.
Some of the popular Salesforce Lightning courses that are offered by Udemy are,
The Complete Salesforce Classic Administrator
Salesforce Platform App Builder
Salesforce Service Cloud Consultant
Complete guide to Salesforce Lightning Development
3. Simplilearn
Simplilearn offers several self-paced and instructor-led Salesforce Lightning training courses that cost around $300 to $1,500, according to forcetalks.com. These training programs have drawn positive reviews for their quality and user experience. Salesforce courses that are available in Simplilearn,
Salesforce Administrator & App Builder
Salesforce Administrator
Salesforce Platform App Builder
Salesforce Platform Developer I (Apex and Visualforce)
There are some other training resources available as well:
Cheat Sheets
To rapidly identify shortcuts to features and reporting techniques there are dozens of cheat sheets available. Bookmarking every shortcut, accompanied by step-by-step instructions and screenshots that are handy navigational guides is the notable benefit of Cheat Sheets.
Example Apex code Cheat Sheet, Visualforce Cheat Sheet.
Developer Workbooks
Salesforce platform details are available through a sequence of tutorials that are available in different workbooks.
Some Salesforce Workbooks:
Some Salesforce Workbooks
Force.com Workbook
Apex Workbook
Visualforce Workbook
Force.com Integration Workbook
Database.com Workbook
Site.com Workbook
Salesforce YouTube
Several Salesforce YouTube channels are available with multiple videos for

Salesforce Lightning

training

.
LinkedIn Learning
Similar to YouTube, many videos are available on LinkedIn for Beginners, Intermediate and Advanced level of users.
Note: YouTube and LinkedIn Learning videos are a go-to resource only for beginners or new administrators of Salesforce because it cannot train your end-users 100%.
Zero to Hero Blog series
This blog series will take a new Salesforce administrator, from Zero to an Admin Hero. Users visit the blogs posts frequently for reference purposes.
Digital Adoption Platform – Apty
The above-mentioned Salesforce Lightning training resources are highly useful for individuals looking to become Salesforce admins or developers but are not the best fit for your average end-users.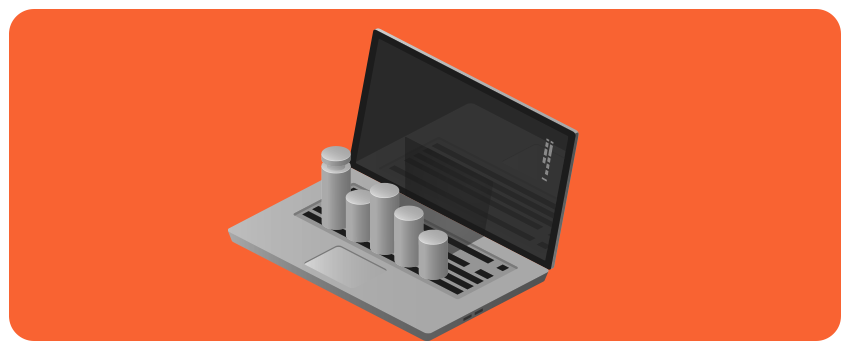 After spending a ton in procuring and implementing Salesforce, don't you want your employees to adopt it quickly? Most employees don't need a certification to use Salesforce in their daily jobs. How can you provide the right training on the job?
Apty enables the employees to use Salesforce to the fullest capacity and complete the task quickly and effectively. Digital Adoption Platform reduces 60-70% of Salesforce Lightning training time and increases the employees' productivity.
By leveraging a Digital Adoption Platform for Salesforce Lightning training, you can
Onboards new users and provide ongoing guidance to existing users

E

liminat

e

the need for costly and ineffective training programs.

P

rovide real-time guidance to your

end-

users

N

ever waste time or energy leaving the screen, watching time-consuming video tutorials, or pouring over manuals and FAQ pages.

Create tooltips and engaging content

Reduce the occurrence of errors made by your employees

Get real-time product usage analytics and create customized walkthroughs

So, you can identify the employee pain points and address the same by creating engaging walkthroughs

Automate mundane tasks

You can automate Salesforce tasks, which not only saves time but also makes your employees comfortable to use the applicatio

n
Here is the sample video that shows how Apty helps in Salesforce adoption,
That's one of the reasons, why organizations like Boeing, Delta Airlines, TD Bank, and others leverage Apty. This is the new and emerging digital transformation trend that helps businesses to grow faster and increase ROI. If you want your employees to make use of this growing opportunity and increase the productivity of business TRY APTY!