Successful businesses are built by people; building a trusted and effective team is essential for ongoing growth and sustained success. While there are many ways to positively impact employee satisfaction and retention, one frequently overlooked aspect is the employee onboarding process.
An effective employee onboarding checklist can help you keep your onboarding process on the right track. An onboarding plan can help companies train new hires and turn them into effective and valuable long-term employees.
From the perspective of the employer, the onboarding process involves completing paperwork, educating the new employee on procedures and expectations, and setting them on the path to productivity. But from the employee's perspective, this process is much more rich and meaningful and sets the tone for their long-term satisfaction at their new place of employment.
The employee onboarding guide will help employees develop confidence in their new role, integrate them into the social environment of the office, and demonstrate their employer's commitment to setting them up for long-term success in the workplace.
Employers spend a great deal of time and resources on the hiring process. In fact, it costs a company about $4,000 for each new hire. The actual costs – including reduced productivity of new hires in the early months, purchasing supplies for new employees, and administrative costs associated with the hiring and onboarding process – can send that figure considerably higher.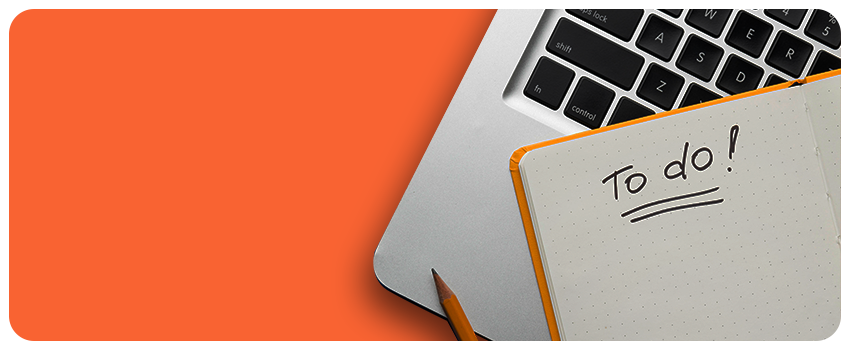 5 To-do's While Onboarding your Employees
Let's have a look at the 5 steps that you can include as a part of your employee onboarding checklist:
1. Get paperwork ready beforehand
Before the new hire starts, set up all of the office equipment and programs needed to perform their role. Have them fill out the necessary paperwork ahead of time so that they can hit the ground running on their first day of work.
Get all the paperwork ready before the employee's joining date. Mention the basic details like roles and responsibilities in the organization, benefits entitled to the payrolls, agreements, etc.
2. Involve HR early on
Before onboarding can begin, you must first submit a job requisition paperwork to the human resources department for approval. Before a new employee can be formally hired, HR may need a completed background check and other required tests.
3. Organize a welcome session
The first thing you should do is set up a welcoming session for your new employee. A warm welcome will make the new employee feel at ease and appreciated by the firm. There are numerous ways to organize the welcome. Recording a welcome video, participating in group activities, and introducing the new member to their co-workers can make a big difference to them.
4. Schedule pivotal orientation events
Schedule a new hire orientation for the employee's first day on the job. This will ease the process of signing documents and also help the new hire to learn about the company's culture, see the organization chart, and see how different departments communicate.
5. Set clear expectations
You must set clear expectations and goals for the new employee so that they fully understand how to excel in their role. In addition, provide the new employee "how-to" guides or videos during the onboarding process that they can refer to whenever needed. This is pivotal in terms of efficiency in the long term.
How Long Should Employee Onboarding Last?
According to Gallup's workplace report, up to half of all new hires don't stay with a company longer than a year and a half, and it's clear that poor retention can have significant financial implications.
Three months is about the minimum time it takes to fully onboard a new employee. Businesses that extend the process through six months or the first year tend to see better retention rates and faster time-to-productivity for new hires. However, few companies extend their onboarding activities beyond the first week or month.
While the intensity of the process may wane after the initial period, both the employer and the employee should have a full understanding that the onboarding process is still underway, even well after the employee has started.
New Employee Onboarding Checklist
The following is a sample checklist for employee onboarding:
Before the First Day:
Communicate start/end time of the first day

Advise employee of any documents they will need to provide to HR

Give employee information about workplace "unknowns" to make them feel comfortable (attire, lunch/kitchen availability, parking)
First Week:
Meet with HR/complete forms

Read Employee Handbook

Review job description/duties/work schedule

Familiarize employee with workspace

Conduct a campus tour

Establish access for facilities and technology systems

Introduce employee to coworkers

Assign a mentor

Give employee their first assignment

Meet one-on-one with supervisor
First Month:
Complete trainings on essential systems

Meet regularly with mentor and supervisor

Give feedback on performance

Advise employee to keep running list of issues/questions

Assess employee knowledge gaps, and make a plan to address them

Assess employee comfort level in workplace culture
Ongoing:
Complete regular performance reviews

Set performance goals

Set training goals
Use this employee onboarding process checklist as a simple guide to effectively onboard new employees and help them excel in their job roles. After the onboarding process is complete, make a conscious effort to check in regularly with the employee to ensure that their transition in their new role and work environment goes smoothly.
New Employee Onboarding Checklist
A New Way to Onboard Your New Employees
Technology systems are some of the most complex parts of the employee onboarding process. They are critical to business success, but complex programs and operations can be difficult for new employees to master quickly. This can result in frustration, errors, and slow productivity.
Apty significantly cuts down on the time needed for employees to develop mastery, providing personalized dialogue boxes and in-application guidance as the need arises, new employees can quickly develop skill and confidence without needing to consult a manual or ask a co-worker for help.
Employees can learn new software on the job in real-time – increasing their confidence, efficiency, and skill. Apty can help you reduce onboarding time and get your new employees up to speed quickly!