Sooner or later, enterprises have to take advantage of digital transformation. Whatever industry they are in, markets are constantly changing in response to emerging technologies. Digital transformation, by driving innovation, better equips enterprises to handle digital disruptions in the future.
A seismic shift in leadership focus and organizational culture is required for successful digital transformation. However, since most companies cannot afford such a huge change at a time, they have to understand what digital transformation components are in most need of change.
Each organization must prioritize transformation activities based on its business objectives as part of the strategic planning process.
What is a Digital Transformation Framework?

A Digital transformation framework is a detailed plan of how an organization plans on digitally transforming their business operations. These details should address any foreseen challenges and obstacles on the journey to the goal.
It is a comprehensive road map outlining the strategies you intend to use to transform your organization seamlessly and efficiently.
According to TechRepublic report, more than 55% of companies say that innovation and digital improvements have already increased profits. But Forrester's report says only 15% of organizations are digitally savvy.
These stats show that many organizations need an effective digital transformation strategy to make better business outcomes and stay competitive.
Build a successful digital transformation framework
Here are 7 key elements needed to build a successful strategic digital transformation framework:
Clear objectives
Plan optimization
Adaptability
Executive Leadership and Engagement
Ensure the right mix of team members
Learn to Communicate
Use Technology to Enhance People and Processes
1. Clear objectives 
Whether you're transforming your business model or you wish to improve your business' overall services, having a clear objective in mind when designing your framework is a top priority. The effectiveness of a strategic digital business transformation framework is determined by the defined aims or goals.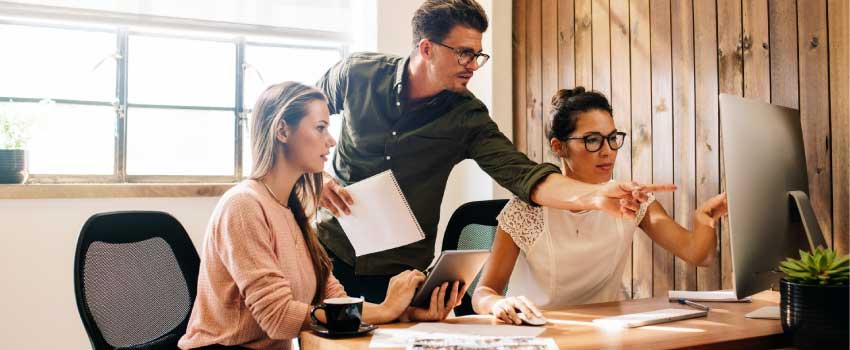 Companies that are less digitally mature tend to focus on individual technologies and how they may be used to enhance general operations, whereas more advanced organizations develop digital strategies to change their business entirely, with an end goal in mind.
Technology is driving value in organizations in various ways today, from automation and improved decision-making to product innovation and enhanced connectivity. The entire organization needs to work towards a common goal instead of different departments trying to transform on their own.
However, the digital transformation process has to come in phases and focus on organizational priorities. It is vital to understand current systems and exactly they can be transformed.
2. Plan optimization
It is important to research and plan your transformation goals whether you want to redefine your business model, increase efficiency, or build a remote infrastructure.
Every organization carries out various procedures and operations that can be optimized to improve workflow efficiency and effectiveness. Business process optimization can help you develop your digital transformation strategy.
The plan must optimize corporate processes while satisfying the objectives established for both customers and the internal team. Having the right combination of skills across the team must be a top priority in your digital strategy. You need skilled and tech-savvy people to use the innovative technologies that you invest in.
3. Adaptability
Business operations are constantly changing and you must transform your digital transformation strategy accordingly. Any digital enablement strategy must take shifting market conditions and new technologies into account. To do this, we must place a premium on agility and innovation at every step.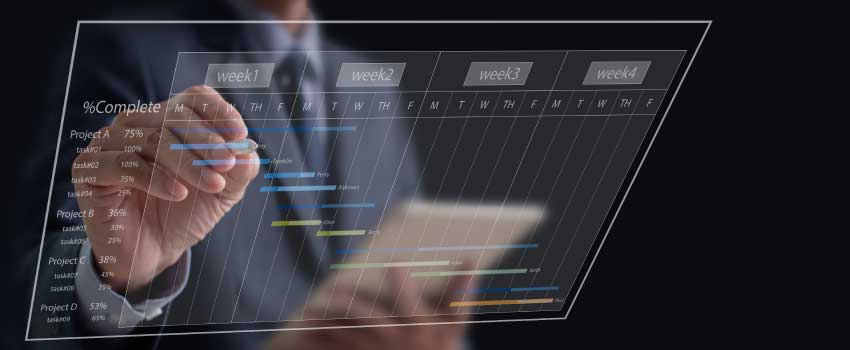 The business landscape is ever-changing; thus organizations today must be ready to adapt new strategies along with the business trends. In addition to adjusting in accordance with market scenarios, engage with thought leaders and peers to stay adaptable.
Maintaining this kind of adaptability is a key element to successful digital transformation. It is important to keep an eye on all market, business, and technology developments before, during, and after the digital transformation process. This enables you to easily respond to new situations.
4. Executive Leadership and Engagement
Having an active executive owner of the initiative who can make their way through uncertain circumstances, manage disagreements, and integrate cross-departmental activities is critical to the digital transformation's success. Working at a fast pace allows businesses to adjust and alter the path of their digital transformation.
The effectiveness of long-term plans is dependent on how rapidly firms can modify their digital transformation strategy to changes in the market and the competitors, and the corporate culture.
Leadership buy-in during digital transformation is essential because if any team leader does not buy into the change, their teams will likely not follow. Thus, if the leaders are not all on board working together, the plan will likely fall apart before it has a chance to begin.
Relevant Read: 5 Questions to Ask About Digital Transformati5on

5. Ensure the right mix of team members
For building a successful digital transformation strategy framework, you must have a team with the right mix of skills that can work across the entire digital transformation lifecycle.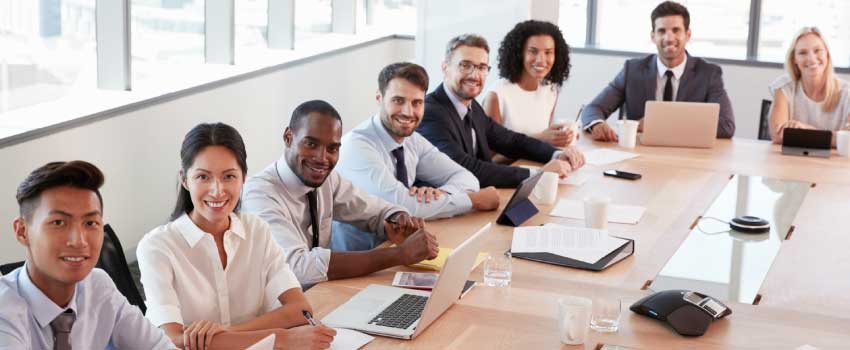 To implement innovative technologies, you will need more than just IT people, as IT is just one of the skills needed for running a digital transformation project. Instead, you should have a team with a variety of skills that can turn an idea into an actionable plan.
Culture is critical to the success of any digital transformation initiative. The digital transformation process will often require the existing company culture to change and adapt in new ways before it can fully bloom. So, it will be beneficial to prepare your personnel in advance. Effective communication can assist you in accomplishing this.
6. Learn to Communicate
Most employees will see digital transformation as a barrier, which is why you have to engage them in the whole process. Before implementation, learn to communicate with your team about what is causing this change and why you see it fitting to the working environment.
Communicate how this transformation can make their work easier and how would it benefit the team members and the company as a whole. It's difficult to just do something without knowing the context behind it. So, prepare yourself and communicate your digital transformation roadmap to your team, be open for feedback and try to implement them in your plan if it sounds feasible.
7. Use Technology to Enhance People and Processes
Investing in the right technology is probably the most important aspect of digital transformation. You need to make sure that the technology you'll be using during and after the transformation is truly beneficial for your business. If you don't choose your tech wisely, you'll end up wasting money and having several different issues with various business processes.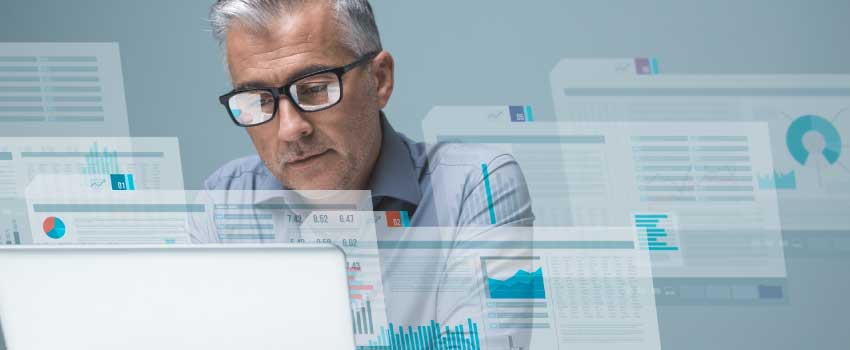 Many organizations simply choose technologies because they are trendy and popular but not because the technologies can help them in achieving their digital transformation goals. This will eventually lead to the following outcomes:
Technologies being abandoned and not get used by employees & team members

Increased costs and inefficiencies

Lack of integration with the rest of the IT infrastructure and departments
Utilize feedback from your team to have a deeper understanding of the roadblocks and problems they experience daily. Also, take a holistic approach to building a technological stack, ensuring that each layer of technology you add will function with your other existing solutions.
Conclusion
According to this McKinsey report, Enterprises that have a data-driven approach are 23 times more likely to outperform their competitors in terms of the new customer acquisition. Data analysis and integration can assist you in identifying areas of concern for your organization.
The study of data and dissemination of its findings can help your team determine the best solutions to challenges, resulting in the development of a more effective digital transformation strategy.
Most businesses assume that digital transformation can be achieved simply by using new technologies and automating processes. Technology will not be able to fix faulty processes or eliminate the requirement for your employees to be trained.
It can only be used to complement your training program and to provide your employee with new talents or to improve an existing procedure. Organizations need to assess if your present tech stack will integrate with your established processes and business objectives once you've defined your process.
A Digital Adoption Platform like Apty is one such tool that can help employees make use of the organization's tech stack to its fullest potential. Apty is a lightweight DAP that sits on your enterprise applications and provides in-app interactive walkthroughs to the end-users. Your employees can simply follow the on-screen guidance and get their job done effectively.