Organizations must continuously evolve and adapt to the latest market trends, changes in technology, and shift in trends. The change management process addresses the employee's side of change. Creating new work processes and implementing new technologies can be tedious without the involvement of your employees.
Change management is the structured process to drive successful individual and organizational change. A change management process template can help to keep your employees engaged and embrace the change.
Change can bring uncertainty. Companies can create a comfortable atmosphere without exerting pressure on their employees with a proper change management plan in place. This blog post will cover the steps to ensure effective organizational change and prepare for successful software implementation.
What is the change management process?
The change management process is the process of outlining, planning, and implementing organizational change successfully. Create a vision plan and circulate this within the organization. Set strategic goals, KPIs, project scopes, and more beforehand. Implement the strategic change management process and track them regularly to ensure everything goes according to the plan.
Effective change management process example
The best way to implement change management process steps is to break them down into phases. The goal is to have small actionable components that can be easy to account for and manage. This means that the process will be simple, ensuring that employees can be trained easily on anything they need to learn.
Plan and organize your strategy accordingly before you begin any change management process steps. Change management is a process that starts with strategic planning and then moves into the execution of that plan. Your change management effort will likely be scattered, unorganized, and eventually fail without a plan.
If you fail to plan, you are planning to fail – Benjamin Franklin.
The effective change management process includes communication, education, and training for all employees about how the change will occur. It also includes moving forward with the implementation of the changes.
How to improve the change management process?
1. Define goals:
The first step to successful change management is to define the desired outcome of the change clearly. Identify the specific change and clarify goals around the outcomes of that change. Determining why a change is needed and what you're looking to improve to create a solid foundation for a successful implementation.
Provide your employees with upskilling opportunities so that they are better equipped to adapt to the ongoing changes. Assess existing skills gaps in your team and provide adequate training and development resources and support to fill these gaps.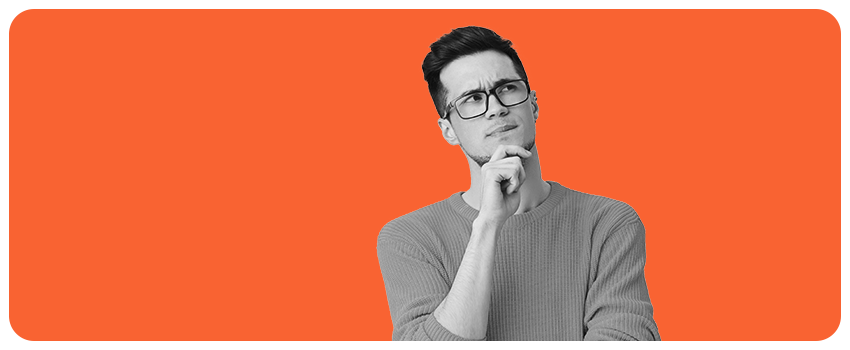 2. Proper communication & training:
When such changes involve shifts in processes and technologies, you need to offer necessary training for your employees to let them excel in the new way of doing things. Providing training would be a greater approach to avoid employees feeling like they will be left behind because of a lack of experience.
You need to keep the lines of change communication open between your employees and you. Also, you need to take some extra time to elaborate on why the changes are happening and how it will look after practicing. Moreover, you must make yourself open to questions and arrange team meetings.
3. Involve Influential leaders:
Influential leaders are people managers communicating from the front line with your employees. They communicate with the employees daily, understand them better, and help them embrace the change in a much more effective way.
Influential leaders or people managers will act as a communication medium between management and employees for a smoother transition. They get feedback from the employees to find out what thing is working and what thing is not.
Steps to successful change management process
You need to analyze the organization and its processes and identify what needs to change. Look at the available opportunities and threats the company may face, evaluating its size to see if they demand a change in strategy.
Outline your end goal first and foremost. Regardless of how good you are at managing a process, you need to have an ideal end state in mind that you're constantly working towards and that you can show to others to get them onside. Highlight the benefits of the new process or goal.
The following are the 5 steps to ensure a successful organizational change management process,
Providing training to the employees about change management can be extremely beneficial as you need not guide every employee from scratch.

Do plenty of research ahead of time to ensure that the change you want to make will get you the results you desire.

Monitor the change regularly. This will help analyze how things roll out and the aftereffects of the change in the organization.

Be proactive for your employees. Since this is not something they will usually anticipate, be readily present for queries and doubts during the change.

Communicate the change upfront and manage expectations of the transition phase. Encourage employees to develop task ownership for new processes.
Create a backup plan in case of any issues with the ongoing plan of change. This can be effective in reducing the impacts of a wrong step in the change. Maintain adequate transparency and viability with every employee of the organization to prevent any unnecessary chaos during the change.
5 Steps to Prepare for Enterprise Software Implementation
Following a change management process for new enterprise software implementation saves time and helps eliminate confusion. These are the five steps you should take to prepare for implementation.
Assemble Your Team
Evaluate Your IT Infrastructure
Analyze Your Processes and Reporting
Define Roles and Responsibilities
Plan for Your Data and Reporting Needs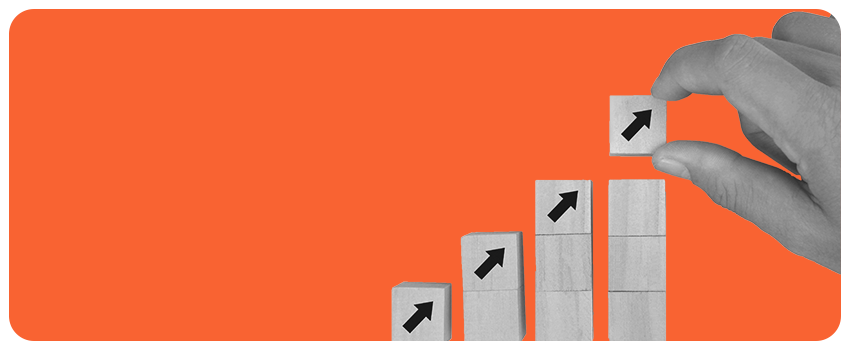 A. Assemble Your Team
Adopting a new enterprise solution, like Salesforce, Oracle, or Workday, is huge. Before beginning implementation, it's important to ask two key questions:
Do we have the resources to implement this, or do we need to hire a partner?

Who will take the lead on the project?
Implementing a new enterprise solution could overwhelm even the most experienced and well-staffed IT teams. You may be best served by hiring an implementation partner specializing in onboarding organizations to your new platform.
Even if you hire an outside consulting firm to help with implementation, you should still appoint an internal person to lead the project. This person can serve as a liaison between your implementation partner and any internal teams and be an internal advocate for the new software and changes.
B.
Evaluate Your IT Infrastructure
To avoid any service disruptions after implementation, ensure you have the necessary infrastructure for your new enterprise software.
Cloud-Based Solutions:
A new cloud-based system is useless if you're not connected to the internet. Ask these questions to avoid any downtime after rollout:
Is your internet connection secure?
Is your internet connection reliable?
Do you have enough bandwidth?
On-Premise Deployments:
If your new software runs on your servers, you should consider:
What are the minimum and recommended server requirements for the new software?
How will you backup your data?
C. Analyze Your Processes and Reporting
Implementing your new enterprise software will likely require changes to your existing processes. Do an audit of your existing processes and reporting requirements and ask:
What are our current business processes?
Will the new software eliminate, automate or replace any of those processes?
How will the processes be completed using the new system?
What reports do we currently pull from our existing system?
D. Define Roles and Responsibilities
Once you've audited your business processes, you should know what types of user roles you'll need and what access each one will need to complete their work in the new system.
In addition to defining your system user roles from an IT standpoint, you should also consider defining roles from a management view:
Who is responsible for implementing the necessary process changes in each team?
Who will train end-users on the process changes and new software?
Who will hold end-users accountable for implementing the changes?
E. Plan for Your Data and Reporting Needs
At this point you should have a good roadmap of how your new system will support your processes going forward, but what about accessing your existing data.
Will you migrate your existing data into the new system? If so, you'll want to take the time to clean up the data. The adage: garbage in, garbage out is true. Make sure you start with quality data in your new system.
If you won't be migrating your existing data into you new system, consider what reporting needs you'll still have for that data. Will you continue to support your legacy software? If not, how will you access that data?
These five steps a just a small part of your overall implementation, but taking the time to follow this change management process will ensure you have a smooth transition.