With the digital revolution taking over the world, almost every aspect of a business has been impacted, including compliance. It has become a necessity to digitize compliance and enable digital record keeping.
Consider this stat, for instance.
61%* of IT teams have experienced at least one security incident or compliance lapse in the last three years.
Compliance isn't easy. There are many roadblocks that prevent an organization from being compliant. Non-compliance can result in hefty fines being levied on the organization or in the worst of cases, the company shutting down.
Before we get to understanding the biggest challenges associated with it, let's take a look at what compliance is, in this context.
Business Process Compliance is a set of activities, procedures, processes in a business to ensure that the core activities of a business are aligned with internal and external laws, regulations, and guidelines.
Challenges Enterprises face when it comes to Business Process Compliance
Here are 5 common challenges Enterprises typically face when it comes to Business Process Compliance,
Inaccurate and Inconsistent Data Collection
Lack of Awareness
Inefficient processes
Poor Onboarding onto New Systems
Lack of Audit Trail
1. Inaccurate and Inconsistent Data Collection
Data is everything in today's world. It has become crucial to understand and improve business processes and make critical business decisions. Analyzing data helps build strategies in almost every department in an organization, including marketing, sales, human resources, and operations.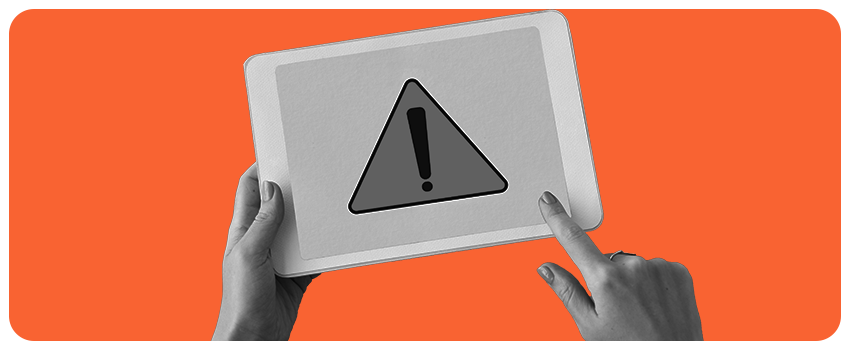 Collection of inaccurate or inconsistent data prevents organizations from adhering to compliance laws and is one of the biggest challenges in business process compliance. Companies that deal with confidential customer data need to be extremely cautious and take substantial measures to ensure data quality and security.
Data quality is important and it needs to be handled with a structured approach. A small discrepancy can hurt the entire organization. For example, any error in entering or handling the contact details of a prospect or a customer can wreak havoc on the company as there can be a huge breach of data privacy if this information were to reach the wrong person. Companies can end up having to pay large fines in such situations.
2. Lack of Awareness
A poor understanding of processes or guidelines among the employees can also prevent an organization from being business process compliant. Typically, when an organization introduces new processes as part of organizational change, a lack of awareness can work against you.
People are used to certain ways of doing things and generally do not like change. Your employees have a lot of work-related habits that are difficult to break. They will have to be educated about the importance of change and the new processes in order for them to be open to it and eventually, accept it. Complex processes must be implemented in small, incremental changes to gain acceptance.
3. Inefficient Processes
Sometimes, when businesses design processes, they might not be the most efficient way to carry out operations. Redundant or out-of-date processes could cost your organization time and money. A process that made sense a year ago for your organization might not be the best option today.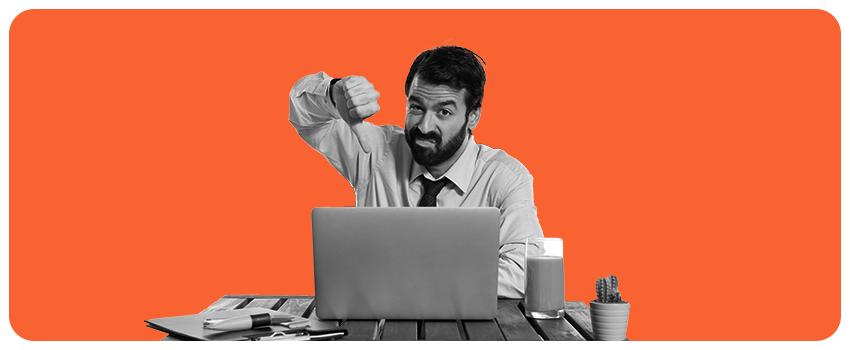 Complex business processes can be difficult to understand for employees and time-consuming to implement. This can lead to errors and low adoption rates. It is also common for employees to carry out processes manually which most of the time, can be automated.
Although it is not possible to replace all manual processes with automation, there are plenty of opportunities to reduce manual effort that can otherwise be spent on other, more important work. Automation also removes the risk of manual errors.
Updating and improving processes will help your employees do more in lesser time and work more efficiently.
4. Poor Onboarding onto New Systems
When an organization introduces a new software or platform to its employees, they also have to effectively onboard employees onto the software. Without proper onboarding measures, there is a greater risk of inconsistencies in following processes, data entry, and other potentially detrimental situations.
This is a huge compliance risk that organizations must avoid. Tasks left halfway through can also cause a discrepancy in data, which again, can be a compliance risk.
Employees need to be trained on effectively using new software in order for them to correctly complete tasks, entering the right data, at the right places, in the right format. Apty digital adoption platform's data validation allows you to do just that. More on that later.
5. Lack of Audit Trail
Audit trails are records that chronologically catalog events in a business operation. It is used to provide support documentation to authenticate operational actions or mitigate challenges.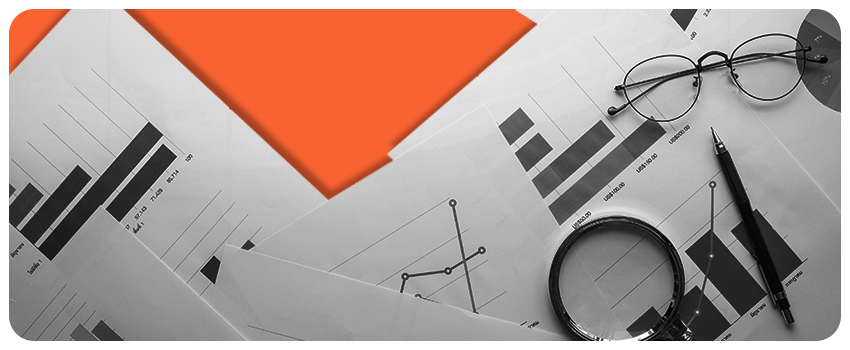 When there is a lack of audit trails in an organization, it can put them at risk of non-compliance. Since most industries today fall under several regulatory statutes, such as the Health Insurance Portability Act (HIPAA), Sarbanes-Oxley (SOX), and Gramm-Leach-Bliley Act (GLBA), and since these statutes demand the proper maintenance of records, organizations should maintain an accurate audit log and trail system.
The IT department plays a vital role in the maintenance, security, availability, and integrity of these records.
How Apty Can Help Ensure Business Process Compliance
Apty is a digital adoption platform that provides users contextual software guidance. Apty has various other features that let you overcome the roadblocks that prevent your organization from being business process compliant.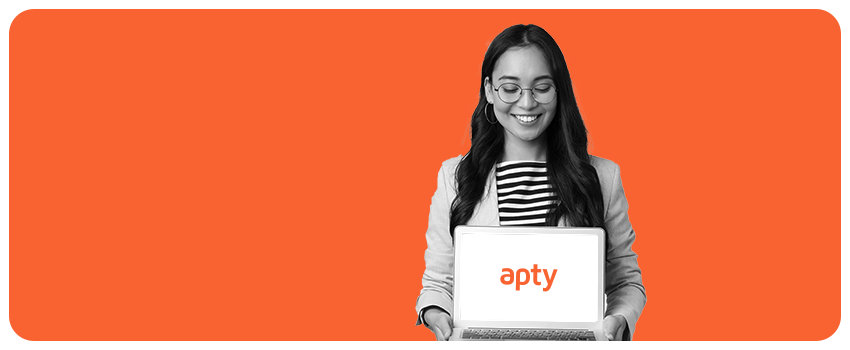 Here are 4 ways in which Apty can help you ensure process compliance.
A. Set up Activity Tracking
Apty allows you to track your user behavior on enterprise software with its activity-tracking feature.
Activity tracking helps you get a better understanding of how your employees are using enterprise software and if they are making the most out of it. You can also segment users based on type of browser, device, OS, department, or location, define rules on how they should complete activities, track the completion rate of any business process, view how correctly the activities are done, where they are dropping off, and much more.
This way, there is structured information collection at your enterprise and enables complete process transparency.
B. Design Walkthroughs
Once you set up activity tracking using Apty, gather software usage data, and get insights on user behavior on your enterprise software, you can design walkthroughs, tooltips, announcements, launchers to fix any gaps you may have found. With Apty's software guidance, you can guide users to complete tasks without any error.
Apty's walkthroughs combined with activity tracking can help you gain complete visibility into your processes, find friction points in them, and fix those issues with guidance. It also provides visibility into the completion rate of processes by different segments of users.
C. Customize Data Validation
Accurate and consistent data collection is crucial to maintaining business process compliance. When employees are completing tasks, there is a good chance that they may not enter data in the right format.
Apty's data validation tool enforces rules while employees enter data in forms and fields. This can help organizations ensure that employees enter data in the right format at all points of input on any software.
Accurate data collection is crucial to stay compliant with various internal and industry regulations and policies.
D. Set up Automation
As discussed earlier, inefficient, redundant, or outdated processes could cost your organization time and money.
Apty's chatbot allows you to automate redundant or mundane tasks. Employees can message the chatbot and ask it to perform any predefined action and the chatbot will ask the employee for the necessary information needed to complete the task. With just a few clicks, employees can now complete tasks without performing any action and save time.
Automating tasks with Apty's chatbot reduces human error and speeds up process completion.