An Enterprise Salesforce implementation can cost from thousands to millions of dollars depending on the scope and complication of the project. There are multiple factors involved that can make your Salesforce implementation a success or failure.
One such factor is onboarding. Post the deployment stage, it is common to think that the implementation is successful but this is where most companies go wrong.
The main ingredient for successful Salesforce implementation is effective Salesforce onboarding. There is no doubt that strategizing the onboarding process can be challenging but this process will determine the fate of your Salesforce implementation.
It is no secret that Salesforce onboarding is a costly affair that also requires a lot of time and effort. That's why it is important to create a Salesforce rollout plan and strategies for the onboarding process well in advance and use tools and methods that can help you accelerate the onboarding process.
4 Major Salesforce Onboarding Mistakes
Poor Communication
Lack of Clearly Defined Metrics and Goals
Inadequate Salesforce Training
Ineffective Salesforce Onboarding
Before learning the salesforce onboarding mistakes, we have to acknowledge the fact that it is imperative for change enablers, and Salesforce Implementation partners to visualize or anticipate the potential mishaps that might occur, during the planning stage itself.
Doing so will help you to be prepared with the right resources and create a backup plan. Further, you won't be taken by surprise if any mistake occurs and will be well prepared to tackle it.
Blunder 1: Poor Communication
Communicate, communicate and communicate – we cannot stress enough on this. A project as big as Salesforce implementation goes through a lot of changes in the initial stage and the complex processes involved could even send a wave of panic among your employees.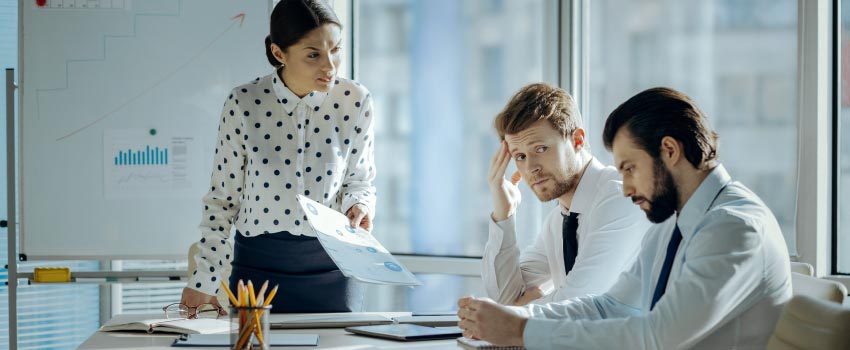 It is necessary to convey to them the importance of the Salesforce application and explain why the platform is undergoing continuous changes.
It will help them gain confidence and reduce the chances of employee frustration. Keep them informed about any change in feature, role, and process, using effective communication channels.
While in-person/virtual meetings may seem like an effective way to communicate these changes, it is impossible to pull this off in large enterprises with tens of thousands of users. The other alternative is sending out an email, but you can't be sure of how many recipients have read the message and understood the changes that are in order.
To overcome these challenges, businesses need a solution like a Digital Adoption Platform that assures effective communication of important messages in Enterprises, thanks to this wonderful feature called In-app announcement.
It acts as a notification or pop-up that conveys any information related to the Salesforce application. Whether it is a process change, event date, maintenance information, or feature update you can pass on the message via an announcement.
The moment employees open the Salesforce application the announcement will pop up and blur the surrounding application until they acknowledge the message.
Moreover, you can put conditions and launch the announcement as and when they interact with a particular, tab, element, or field within the Salesforce application. Another advantage is that the timeline for the announcement can be set which reinforces the information to the employees over a period and the chance of missing out is removed from the equation.
Blunder 2: Lack of Clearly Defined Metrics and Goals
Often employees are onboarded with vaguely defined goals. It is necessary to set the goals and track key metrics to ensure successful onboarding.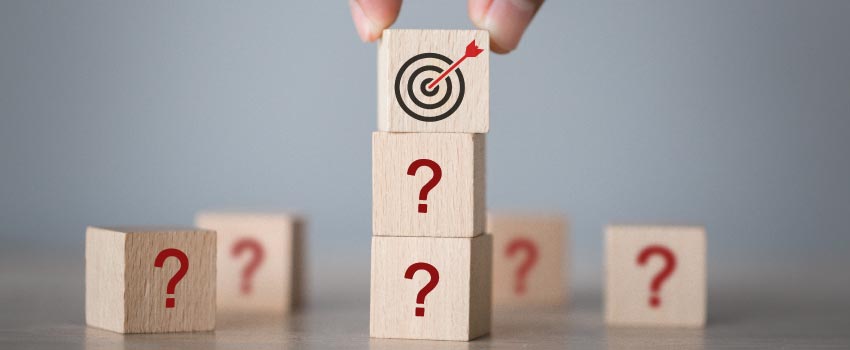 Understanding user behavior can prove extremely beneficial in the success of your Salesforce onboarding efforts. For eg: Knowing where the employees' drop-off, how much time they spend on a particular task and step, which step has a higher drop-off rate, what type of processes are typically avoided, how efficiently users follow the process, etc.
Usually, in the initial phases, companies tend to measure the time spent within the application. If the time spent is more, it might be assumed that the onboarding is successful and that the employees are using Salesforce efficiently.
But this cannot be further from the truth. Spending time and completing tasks are two different things. You must see how many tasks are completed post the onboarding, whether there is an increase in the tasks completion rate or not.
Metrics and goals like these are important to find out whether you are headed in the right direction or not and defining the metrics and goals that are important to your organization can help you track your Salesforce onboarding journey better.
Blunder 3: Inadequate Salesforce Training
Since Salesforce is a monolithic application, it takes time to train sales reps and other employees on it. Usually, it takes few months to a year to train them properly.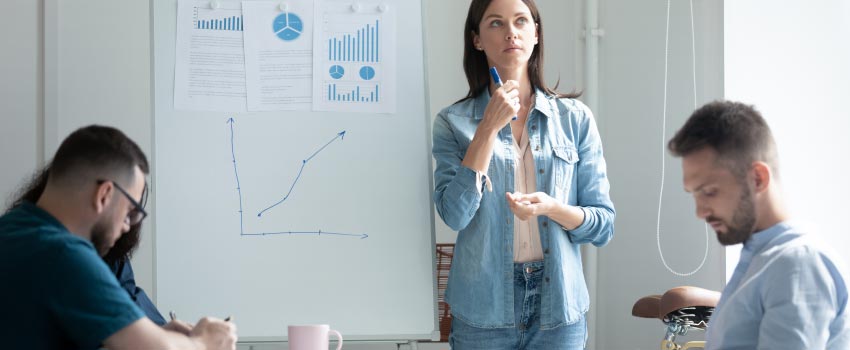 After extensive training, businesses would expect their employees to enter data in the correct format in accordance with the company's guidelines but unfortunately, that's not the case.
Don't believe us?
Well, according to IBM, 39% of the Salesforce customers feel that data cleansing applications are the most important app in the AppExchange.
There could be many reasons for poor data quality, but a major one is inadequate training. Now you might be wondering how can training the employees regularly for a whole year can be categorized as inadequate.
The point is that the traditional training is not very effective and so the results it produces are inadequate. And because of the forgetting curve, employees forget 70% of whatever they learn in 24 hours and 90% within a month. The ideal approach is to complement traditional training methods with modern ones to ensure effective learning. Modern training methods should be intuitive, on-demand, and blended.
You get all this by using new Salesforce training methods like Digital Adoption Platform. It helps you to maintain process compliance, and data integrity by training and precisely guiding the employees. It has Walkthroughs that guide employees from one step to the other and ensure that they follow the defined process. Once they are familiar with the processes, you can ensure that they enter the data correctly.
A Digital Adoption Platform ensures that data is entered in the correct format without any prior training. The moment the employees enter the wrong input within the field it passes a warning signal and guides them to enter the data correctly.
It is one of the best ways to train your employees on the job and helps them complete their tasks without getting overwhelmed. It not only ensures successful training but also Salesforce adoption.
Related: Salesforce adoption strategies for organizational success
Blunder 4: Ineffective Salesforce Onboarding
Salesforce onboarding can get complicated as there are several user groups and creating an onboarding plan for each one of them is no cakewalk.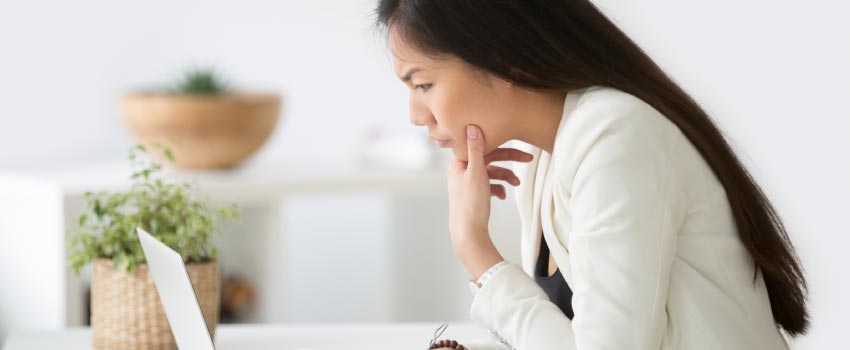 It is difficult to get the onboarding right in the initial stage. Organizations create the onboarding plan based on the consultant's recommendation, company goals, and assumptions.
While it is not a bad way to begin with, this method will definitely not result in onboarding success. Each organization has different Salesforce requirements and the efficiency of employees varies from company to company and department to department.
It is necessary to understand the needs of your employees and align them with the business goals. Most of the onboarding methods create an experience that is too generic or too specific. Either of these is not ideal as the generic one does not add value and the detailed one consumes time.
A better approach would be to use a tool like Digital Adoption Platform to understand the requirements of your employees and create a customized onboarding experience.
With Apty, you can create a customized onboarding flow and launch it within the Salesforce application. To get familiar with the application and their role, employees have to complete all the flows which make the Salesforce implementation successful.
Way Ahead
Initially, the Salesforce onboarding process could look overwhelming but with the right tools, methods, and strategy you can overcome the challenges and help the employees onboard Salesforce in an intended manner.