Salesforce, over the years, has become one of the key tools to drive growth for any business. It has changed the landscape of Sales and Marketing in the last two decades.
As of 2018, Salesforce dominated the worldwide CRM market with a 19.5% share and that number is only going up. With many enterprises turning to Salesforce, the job of Salesforce Directors and executives is becoming challenging as organizations expect to use the application to its fullest, immediately after implementation in order to get ahead of their competition.
Understanding the challenges and overcoming them with an apt solution will enable companies to make the most out of their Salesforce investment and generate expected ROI out of it.
In this blog post, we discuss the 4 biggest challenges faced by Directors of Salesforce Implementation and how Apty can help you overcome them easily.
4 Biggest Challenges Faced by Director of Salesforce Implementation
Training and Onboarding
Ongoing Support
Employee Experience
Salesforce Adoption
1. Training and Onboarding
Salesforce deployment does not mean Salesforce implementation. For complete implementation, your employees need to be trained and onboarded with the application to create the intended impact.
Often, post the deployment, the Salesforce implementation fails in the stage where employees are being trained.
Training and onboarding employees take time and this impacts the results that your organization expects from Salesforce. Traditional training methods are time-consuming, and even though online training allows learning at one's own pace, it does not necessarily expedite the process which is crucial to the success of Salesforce.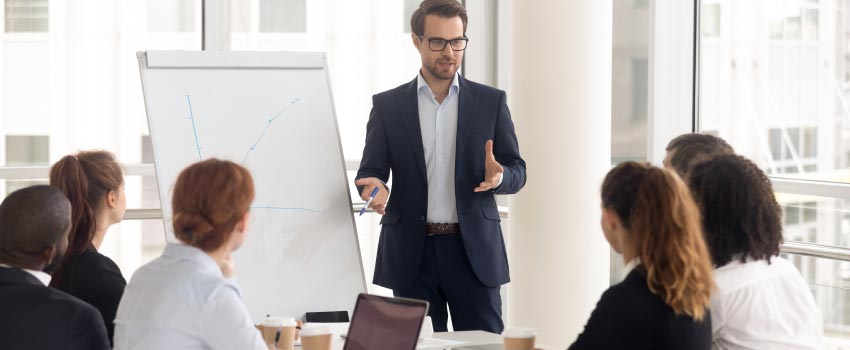 Organizations can overcome training and onboarding problems by using a robust Digital Adoption Solution like Apty.
How Apty Solves the Problem:
On-Screen Guidance: These are contextual walkthroughs that are designed post analyzing each user group that guides users from one step to another, without any hassles.
Onboarding Flows: You can analyze each user group in Apty and segment them based on factors like location, and job profile. Based on this segmentation, you can create customize onboarding flows for each user group. This reduces the onboarding flows available to the user and also any chances of confusion, eventually enhancing the onboarding experience.
Variety of Content: Once the onboarding is done, the user is at ease with navigating and using Salesforce and its processes. But with time, they must be in a position where they can use the application not only to do their job but to excel in it. To achieve this, the in-app guidance has a tab for the content which houses all the relevant knowledge content for the user. It could be PDFs, PPTs, Videos, knowledge base links, and workflows that a user can access as and when they need any help. This is crucial in boosting employee productivity and efficiency since they get everything in one hub.
Takeaway: Salesforce deployment and implementation are two different things. Post-deployment, you need to train your employees immediately and bring them up to speed to make the implementation a success. With a solution like Apty, you can train your employees on the job in days, if not hours, while they learn on the go to ensure successful training and onboarding.
2. Ongoing Support
The biggest problem for any organization is to provide timely support to their employees. It is necessary to reduce the downtime and ensure the successful Salesforce implementation.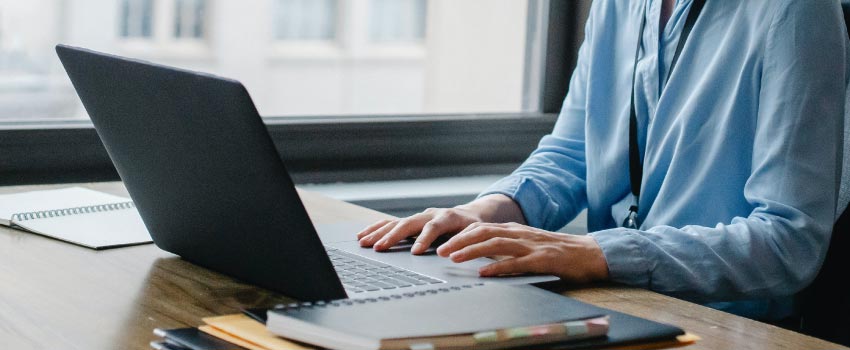 Usually, the problem faced by the users are similar and they can be tackled if there is a single point of reference. This not only saves time for the employees to search for help but also ensures that the support team prioritizes complex tickets over generic ones.
With the Apty help deck, users need not depend on the support team for generic Salesforce queries, nor do they need to leave the Salesforce platform to get this help! With the Apty they can get the answer to all their questions within the Salesforce application.
How Apty helps solve the problem:
In-app help deck: It consists of knowledge base links, Salesforce documentation, videos, and relevant walkthroughs that a user can refer to as and when they struggle. It also has a search bar that helps them find the right help material just by typing out the term with which they need help.
Launchers: These are the icons or buttons that trigger the workflow or take the user to the particular resource section. It helps them to simplify the complex process as it can take the user directly to the page where they can take action by eliminating the unnecessary steps.
You can place the launcher anywhere within the application. The interesting part is you can schedule the launchers for a particular time frame. For instance, if there is a common bug or issue within the application, you can create the solution page and direct the users there to find the solution rather than assigning the support team to each user.
It saves a lot of time and effort and the upside is you can place it anywhere within the application which can be useful to grab the attention of the users.
Takeaway: Usually, employees face similar challenges while using an application like Salesforce and Apty Digital Adoption Platform can assist users with all the relevant information to overcome the issue that they face. This not only helps the support to prioritize complex tickets but also the organization to save crucial man-hours.
3. Employee Experience
Salesforce integrates with a lot of applications and employees go from one application to another to fill in crucial information. This info is used for reference by another department to execute their job effectively.
Applications like HubSpot, Marketo, Adobe-sign, Churnzero, Zendesk, and Mailchimp easily integrate with Salesforce and help Marketing, Sales, Customer Success, and Customer Support teams to be efficient.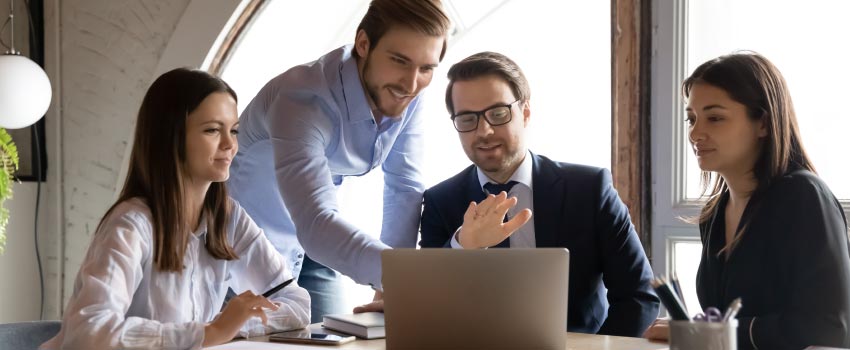 But oftentimes, employees are trained only on Salesforce and not on the other dependent applications and this results in failure to use those applications as per the organization's expectation.
It is ideal to not leave the employees to figure how to use other dependent applications on their own. Failing to enter data or information even in one of the applications could result in losing the major opportunity, or worse, could result in customer churn.
One sure-shot way to overcome this problem would be to invest in a solution that can guide your employees to use these applications in an intended manner.
How Apty helps solve the problem:
Apty helps you to create walkthroughs that not only guide employees within Salesforce but also takes them to other platforms and helps them to complete their tasks.

The transition from one platform to the other is smooth so that it won't hamper the employee experience or confuse them.

Apty acts as an engagement platform that provides real-time guidance with low-code integration.
Takeaway: Employee experience should be taken care of as employees use several applications alongside Salesforce to get their job done. The information entered in one platform could be used in another and help other departments do their job effectively. Apty guides your employees from one platform to the other seamlessly without hindering the employee experience which ensures that the employees accomplish their task.
4. Salesforce Adoption
Most Salesforce projects fail due to poor adoption rates. Over the years many consulting companies and tools have helped to improve the adoption rates but the problem still persists because it involves people and not just technology.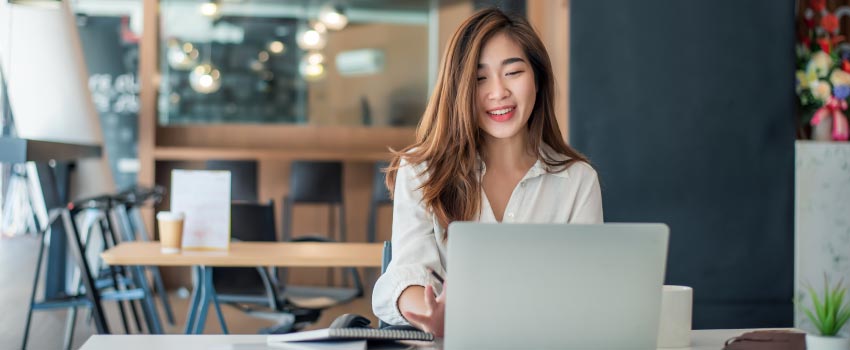 An application as vast and complex as Salesforce can overwhelm any user and it is almost impractical to expect employees to use the application efficiently from day 1.
Related Read:- 4 Incredible Salesforce adoption strategies
Apty helps you to solve this problem as it ensures that the user feels confident while using the application for the very first time and also provides them with continuous support throughout the learning journey.
How Apty solves the problem:
Process Compliance and Data integrity: You can set the procedures and objectives, where objectives can be a certain action being taken. For example, unless the employees enter the opportunity and fill all the desired fields in an intended manner, the objective is incomplete. Apty helps employees to follow the business process and ensure they do not violate it. Plus, data integrity can be maintained by using 'Validations' which ensure that the data entered by the user is as per the expectations of the organization, and if not, it will reject the entered data.
Powerful Analytics: It is important to understand the historical and current data before and after creating the knowledge content. Apty helps you to gather application analytics which is used to understand how Salesforce is being leveraged by the users before creating any walkthroughs or knowledge content. It also helps you to gather workflow insights that give you data on how the created walkthroughs or content is being used by your employees.
Based on these analytics, you get insights on the number of times instructional content are used vs executed, workflows completed vs exited, time spent, engagement rate, and drop-off rate. All of these help you improve the existing workflows and content which ensures that Salesforce is used to its fullest to create maximum impact.
Takeaway: Whether you are migrating from classic to Lightning or implementing Salesforce for the first time, your employees are bound to feel overwhelmed and the adoption rate won't be on the expected lines. Apart from solid planning, you need an application like Apty that can help your employees understand how to use the application properly and can increase the Salesforce adoption rate.
Salesforce implementation is no easy task-it could take months and in some cases, over a year before getting the expected returns. It is always better to plan the adoption strategy to reduce the stress on your support, enhance the quality of onboarding & training and improve the employee experience.
A Digital Adoption Platform may not be able to solve all the other challenges that are associated with Salesforce implementation, but it can, most certainly, solve your support, training, and onboarding challenges which can make the Salesforce implementation smooth.