A thriving business needs several factors that work in its favor to achieve its end goal. Out of all the important factors that your business might consider, Business Process efficiency is the key to success.
Enterprises have several processes in place and most of them are used on a daily basis. From creating Leads using Salesforce to handling Change Requests with Clarity PPM application, everything is process-driven.
However, even with all these processes in place, organizations still end up with confused employees, stressed management, unsatisfied customers, and missed deadlines. All this is a recipe for disaster and a road to an inevitable failure.
To avoid this, it is of paramount importance to measure the efficiency of the business process. It is necessary to evaluate the current business process and improve it to get desired outcomes.
68% of the companies have a repeatable documented business process in place but only 4% of those companies follow it. This stat clearly shows the gap in process adoption and lack of business process efficiency.
Interestingly, the BPM (Business Process Management) market will hit $13 billion by 2021 and if the adoption of business processes remains at 4% then most of their investments will go down the drain.
This is not an ideal situation for obvious reasons, especially when organizations have multiple departments whose success depends on inter-departmental efforts.
This is where Apty comes to your rescue and ensures that business processes are adopted exactly the way it is intended in a matter of a few days. It helps achieve organizational expectations and goals and guarantees cross-team collaboration for seamless process flow across all departments.
You might be wondering how Apty helps you achieve this.
Well, Apty starts by analyzing your current business process to discover gaps in it. It then helps you streamline this process by filling these gaps to reach your organizational needs and goals. In short, it is a Digital Adoption Platform that improves business process efficiency. 
How to Streamline Business Processes with Apty
Map and Analyze Processes
Identify Roadblocks and Bottlenecks
Deploy the New Process and Guide Users
Ensure Process Compliance
Automate Repetitive Processes
Map and Analyze Processes 
Usually, organizations tend to follow flowcharts, BPMN (Business Process Modeling Notation), or swimlane diagrams to understand the flow of processes. There is no doubt that these methods are great tools to gain visibility and a detailed understanding of existing processes.
A process commonly has steps and sub-steps. During flowchart creation, sub-steps are ignored and this could cause errors during the analysis stage. It is important to map even minor steps to gain complete visibility and understanding of the process.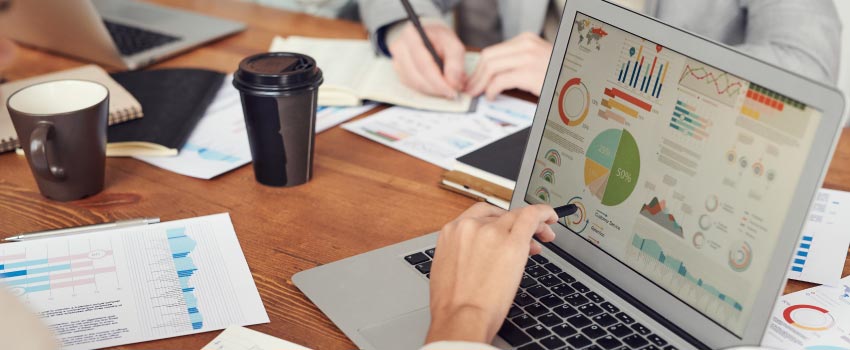 A Digital Adoption Platform like Apty is powered by an Artificial Intelligence engine that thoroughly understands the business processes and also helps you analyze them.
You can segment users based on their job profile, department, location, time zone, etc. And assign custom workflows and processes to each category. Each segment of users contributes differently and completes their tasks by following a set of rules that are assigned to their specific roles.
This complexity of mapping business processes to the concerned users can be streamlined with Apty DAP. It helps you identify steps and sub-steps by analyzing how users interact with their applications and identify if the processes are efficient.
It is important to examine the issues with your current business processes and to find an answer to questions such as:
Where are users are dropping off?

Which step consumes the most time?

What stage hinders the process?

Are you getting the expected ROI out of the process?
You can find answers to all these questions by using Apty's analytics platform and coupling it with Root cause analysis. This will not only help you find answers but also handle such occurrences in the future.
Identify Roadblocks and Bottlenecks  
Now that you have mapped and analyzed every step of the process, you can go ahead and prioritize the issues you want to address first.
Find out which part of a process is bypassed most often and by how many users. This will help you understand the effectiveness of adoption within the organization. If the process is avoided altogether a considerable amount of time, there is an issue with the flow of the process and there is a huge scope for improvement.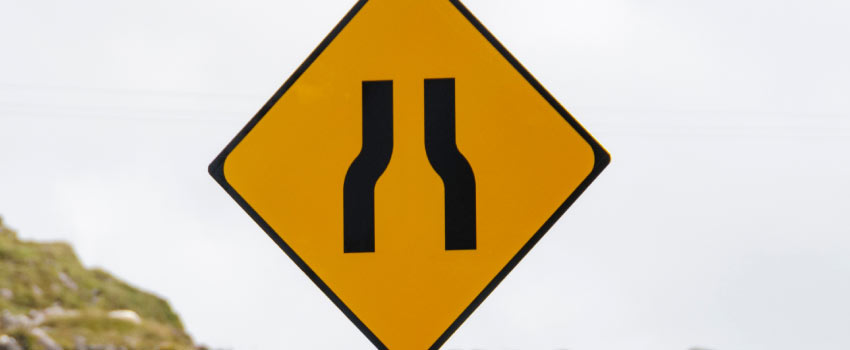 If processes are gradually being adopted but some users still struggle, there is a problem with user training and onboarding.
Apty helps you solve all these complications, with actionable insight into user's interaction with business processes. The AI engine recommends changes in the process that can be implemented for better results. Eventually, Apty DAP helps you increase employee and customer satisfaction.
You will be in a position to address the problem head-on rather than trying futile attempts.
Deploy the New Process and Guide Users  
Once you've mapped processes and identified their bottlenecks, it is time to revamp them or deploy new ones.
After implementing new processes, it is normal to think that you have successfully deployed them but users might not adopt these processes in the manner you intended them to. If they don't leverage these processes to their fullest potential to achieve the business goals, the new processes will fail.
To counter this, organizations usually carry out traditional training and onboarding procedures but this will not ensure success especially when immediate results are expected.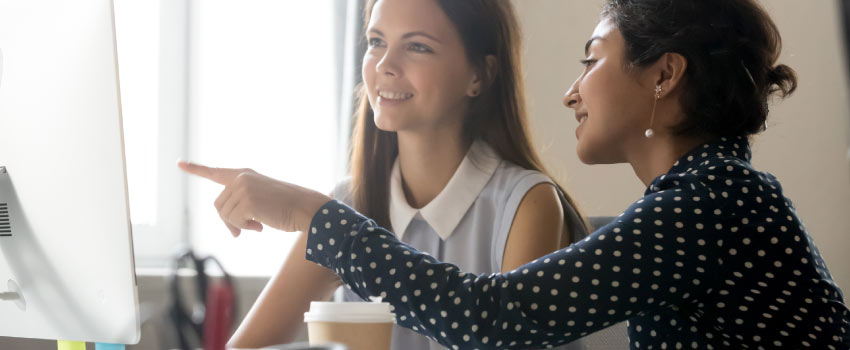 The right strategy here is to combine traditional and modern training methods. By modern methods, I mean Digital Adoption Platforms. Having a structured training and onboarding plan could help you not only reduce the churn rate but also increase employee retention rate by 58% over 3 years.
Apty helps you with just that and expedites necessary training and onboarding procedures to get immediate results out of your new business process implementation.
It guides your users step-by-step to follow the process and accomplish their tasks. You can create contextual walkthroughs or workflows for each user group. This way, they don't feel overwhelmed with the bombardment of knowledge.
Moreover, the in-app help deck houses all onboarding flows that a user needs to get familiar with processes. Once they have completed all these flows, they can access the support content using the help deck. These support content can be in various formats such as PDFs, PPTs, videos, knowledge base links, and walkthroughs. The content provided by the help deck is relevant to particular user profiles and it saves users from getting lost.
Post the deployment of the new process, you can analyze the effectiveness of the new Workflow, training contents, and Walkthroughs with Apty. Based on these insights you can tweak the process to make it as perfect as possible.
Ensure Process Compliance  
Business Process Management is key for an organization to ensure the success of new projects and processes.
In a survey of 150 BPM implementations, 95% of BPM executions witnessed success. Though this is a stat by Gartner is from 2004, it still holds true and stands the test of time. The survey emphasizes the importance of Business Process Management.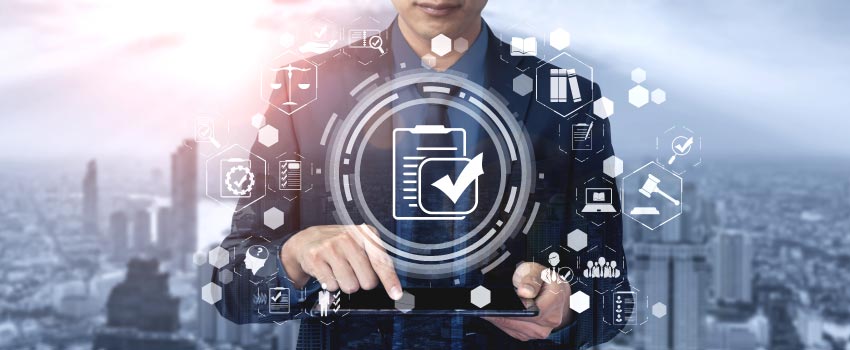 Business Process compliance is an important part of business processes and without it, all your efforts could derail. Even after rigorous training employees and investing time, the organization can never be sure if employees will be compliant. 
That's where Apty comes to the rescue. It helps your employees to be process compliant with its data validation tools. It ensures that naming conventions and alpha-numeric conventions are followed in each step.
If data is entered in the wrong format, it sends a warning to users and guides them to enter it in the correct format. This mechanism helps to align the business process with the overall objectives of your organization.
There is more than one way to complete a project but companies often prefer a particular way. They are right to do so as it reduces the chances of error, and identification of errors becomes easy.
But generally, users go with what they're comfortable with and opt for easy processes rather than following the one recommended by the organization. With Apty, you can provide on-screen guidance to make them understand why a certain method is preferred over simpler ones. It encourages them to go out of their comfort zone to ensure a more compliant, error-free handling of the process.
Relevant Read: Top 6 business process management challenges to address immediately
Automate Repetitive Processes 
Automation will make your processes frictionless and save crucial man-hours that can be used for higher priority tasks. Employee engagement is key to increase business efficiency and that can be achieved by automating mundane tasks.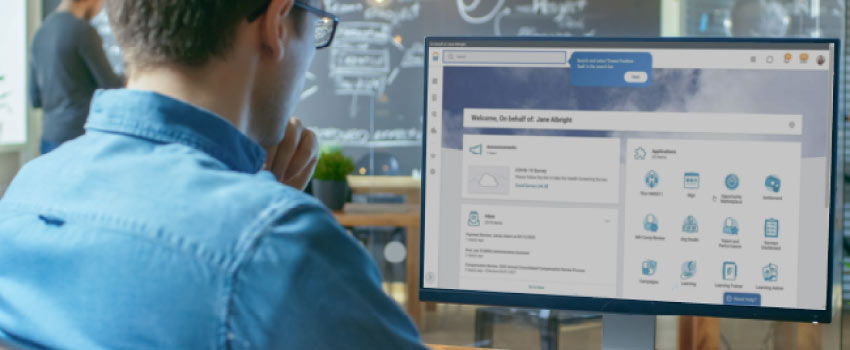 45% of the activities performed by employees can be automated and this can help them focus on more important tasks rather than doing administrative tasks on a daily basis.
Apty's chatbot simplifies automation with the help of which employees can complete tasks, fill fields, and even complete the whole process without even opening the application.
All a user has to do is answer pre-defined questions asked by the chatbot. Apty's bot converts complicated processes into engaging conversations with the help of Robotic Process Automation (RPA) and Artificial Intelligence (AI).
The Road to Success is Efficient Business Process  
Implementing a new business process needs a lot of effort. But once implemented successfully with proper management, organizations can increase efficiency across the board, boost ROI, and get a better output.
With Apty you can empower your team, enhance their performance, increase the rate of process adoption and ensure process compliance, all in a matter of a few weeks.