For the past 2 years, we have been hearing the word "digital" a lot. Businesses are rapidly changing their business models, strategies, and roadmaps by keeping digital in the center. Whether we're talking about modern or conventional businesses, the need to go digital is no longer an option but a necessity.
With Digital Enablement, businesses today can assist their remote employees, connect with customers around the globe, and create a cohesive experience like never before. It is made possible because of technologies like Artificial Intelligence, Machine Learning, Internet of Things, Cloud Computing, and Big Data.
Many solutions are created using these technologies which enable businesses to prosper in the digital world. One such solution is the Digital Adoption Platform (DAP) which helps organizations create their Digital enablement strategy and also empowers them to embrace the new digital environment by ensuring successful digital adoption.
What is Digital Enablement?

Digital Enablement is the process of realizing the Digital Transformation of an organization through various digital tools. It helps enable exceptional employee experience, create efficient business processes and modify the business model for modern needs.
Many organizations, big and small, are inclining towards buying the latest enterprise technology to facilitate Digital Enablement.
Digital Enablement Vs Digital Transformation
Digital Transformation acts as a catalyst for business transformation and change management. Digital enablement, on the other hand, creates an environment that ensures successful Digital Transformation.
Digital Transformation is rebuilding the business model. The way business is conducted is changed using digital means. From customer interaction to business processes, everything undergoes a change which results in a better experience, improved output, and an increase in revenue streams. It helps companies grow rapidly and improve their market presence or at the very least, helps them stay competitive.
Digital enablement is the digitization of a particular aspect of the business which improves the existing business model. It does not change the way business is conducted but focuses on improving employee and customer experience by using the latest technology.
Digital enablement and Digital transformation may seem very different, but Digital Enablement is key to a successful transformation. Digital enablement makes an organization agile, tech-savvy, and helps them prepare for a much bigger revolution, that is Digital transformation.
What is a Digital Enablement strategy?
A Digital enablement strategy consists of several plans or tactics that use digital technology as a medium to improve the organization's performance. These strategies encourage the use of new technologies and focus on shifting the business models to remove any hindrance caused by geographical barriers.
A Digital Adoption Platform can be used to stitch Digital enablement strategies that help the companies to steer through any challenges that lie ahead. Here are a few ways in which a Digital Adoption Platform help accomplish that:
A. Collect vital information
Digital Transformation investment is growing at 17.5% per year and by 2023 it is expected to reach a whopping sum of $7.1 Trillion. It clearly shows that businesses are getting serious about transformation and as a result, investing in a strong Digital enablement strategy.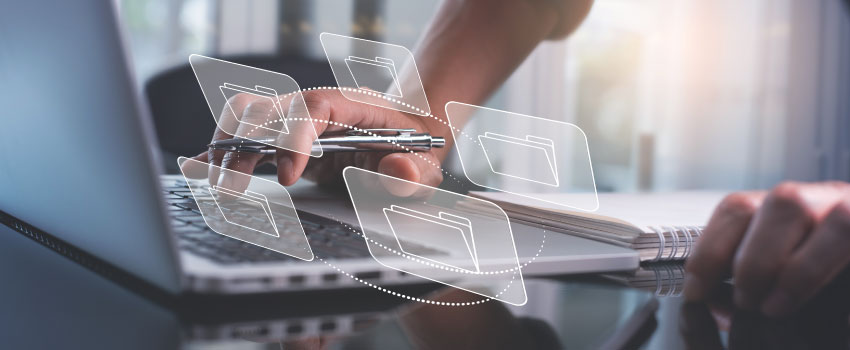 It is important to define Digital enablement priorities by gaining insights into the current business workflows, processes, and usage patterns. Investing in technology without taking this step first, would be a shot in the dark.
Organizations must invest in tools like Digital Adoption Platforms that can help them understand the current usage patterns and workforce efficiency. Based on this, the company can start investing in new tools, deploy new processes, and align them with the company's goals and roadmap.
These insights will demonstrate the gap between the employees' skills and the technology used. Employees can use this insight to learn new skills and adapt to new processes. Assure them that these skills can be easily learned by using solutions like Digital Adoption Platforms which have custom, easily accessible walkthroughs, and learning content.
B. Onboarding users
Now that the company has selected new technology, the employees have to be onboarded onto them. When a business deploys new technology or application, they must consider even the existing employees as new and help them understand the new technology.
A good onboarding strategy can go a long way. During this period the employees may resist the change and feel threatened by the modification to the status quo. It is important to show them the value of the new technology and how it will help them attain their goals.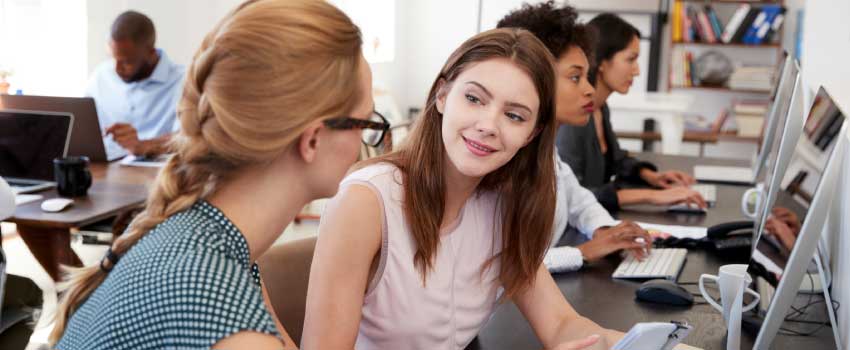 Asking them to go through intensive onboarding might overwhelm them and is usually ineffective. Rather, businesses can use a solution like Digital Adoption Platforms which acts as a guidance layer over new software. DAPs can guide new users to complete tasks, enabling them to learn on the job. It has a help deck that contains an onboarding checklist which the employees have to complete to get familiar with the application.
Once they complete the onboarding flow, it gets checked out and they can complete the next one. This way, they get used to the new technology in no time.
Organizations can segment users based on their job roles or other parameters and provide them with custom onboarding content tailored to their requirements. It helps avoid redundancy and decreases the complexity of the technology for the employee.
C. Integrated application training
Digital enablement creates an ecosystem that can enable digital transformation. To do that, many applications have to be integrated to create a single source of truth.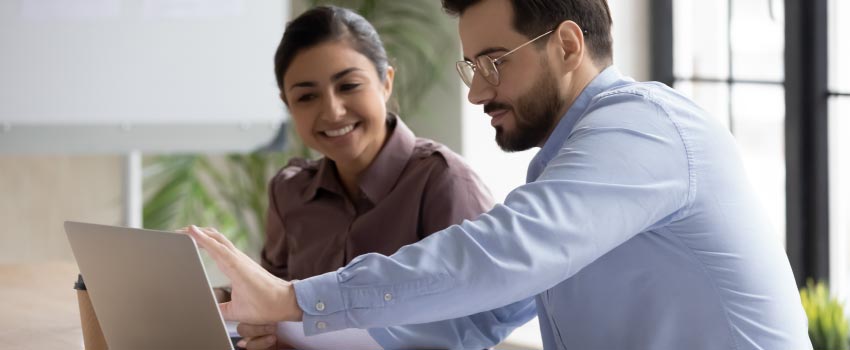 Thanks to the integration, now data entered in one application can be accessed and analyzed by employees in another application. A big enterprise on average uses 788 applications which make learning and mastering all of them quite difficult for the employees.
So, a Digital Adoption Platform(DAP) is an ideal training tool that can help employees train on multiple applications while using them. It can guide employees from one application to another seamlessly, providing a consistent user experience as well. It saves time spent on traditional training methods and simplifies remote learning.
D. Create multiple training options
Every person is different and the way each of us consumes information may not be the same. So, having a linear training program will not help your Digital enablement strategy.
Creating training content in multiple formats will help employees choose the format that they prefer and increase the chance of consumption.
Visual learners prefer interactive walkthroughs, tooltips, and videos to consume information while verbal, auditory, and social learners prefer documentation, notes, and community assistance to learn. Most of this can be created using a Digital Adoption Platform where the walkthroughs of all business processes can be converted into documents, knowledge base content, and videos.
DAPs help organizations cater to different types of learners and hook them to the learning path which is necessary for successful Digital enablement.
E. Maintaining business standards and alignment
Perhaps the most important part of Digital Enablement is operational alignment and setting up business standards. As we discussed, an organization's employees use applications differently, depending on their role and department. The information that they have to enter is different and depends on their role.
Every organization has a set of business rules and set policies that every employee has to follow. Unfortunately, due to the complexity of the technology and processes, the standard is not maintained at all times.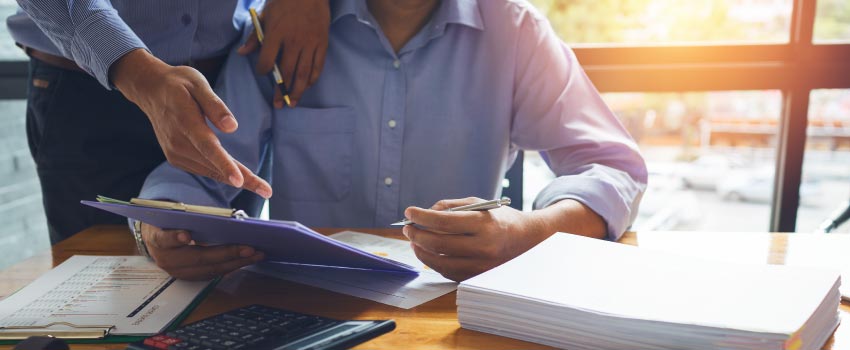 To overcome this problem, a Digital Adoption Solution can be used to create objective funnels where they can find whether the rules are being followed at each step or not. This provides insight into how many employees are following the set processes. The data validation tool of a DAP helps employees enter data in the correct format.
If the entered data is wrong, it nudges the user to correct it and prevents them from moving to the next step unless it is done. Then there are workflows, data validations, and objective analysis which helps the company to find gaps in their processes and fix them with relevant content. These are the ways a DAP can facilitate your Digital enablement strategy.
F. Foster digital adoption
The foundation of any Digital enablement strategy is digital adoption. Onboarding and training are essential to educating employees about new technologies. But is that really enough?
These enterprise tools and platforms have so much potential that if used correctly can pave the path for unexplored opportunities and can streamline business operations.
Unfortunately, most of the time this is not the case. Don't take our word for it. Here's a study by BCG, which shows that 70% of the Digital transformation efforts had limited to no sustainable long-term impact and failed to achieve the set objectives. This happens because the Digital enablement strategy had minimal concern for digital adoption.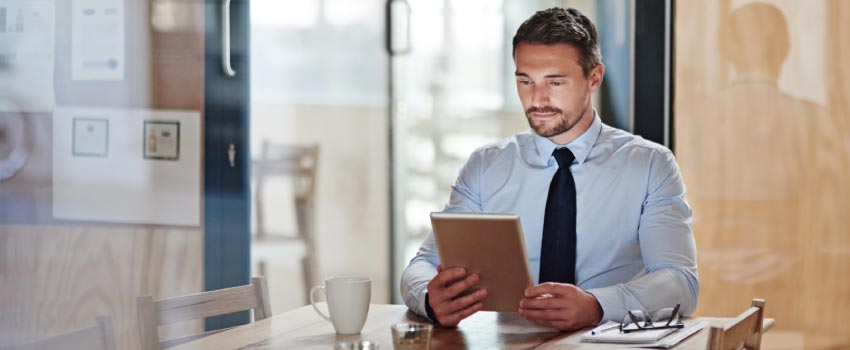 A major reason for the poor adoption rate is the delayed execution of digital adoption strategies. Since digital adoption is a subset of digital enablement strategies, the adoption strategy must be rolled out before the deployment of new technology or application.
The employees must get used to the new platform before it becomes part of their daily activities. A late execution of adoption strategies can hinder business as usual.
To achieve digital adoption, organizations rely on traditional training methods or use a simulated sandbox environment. These methods waste a lot of time and are usually ineffective. But with a Digital Adoption Platform, employees can be trained on the job, within the application.
They can execute tasks from day 1 without any classroom training. The self-guided workflows ensure that employees complete their tasks. In this scenario, business as usual continues without any hiccups.
It also comes in handy for digital tools that are not used regularly by employees. For instance, a Sales rep does not use HR tech regularly and so will need guidance to use it once in a while. A DAP can guide them through the application and help them quickly do what they need to. This reduces the number of support tickets and eventually support costs. DAPs can be deployed from any location to empower remote employees.
G. Identify post-deployment issues
The real challenge begins after the deployment stage as investors expect to see returns from their investments in the Digital enablement program.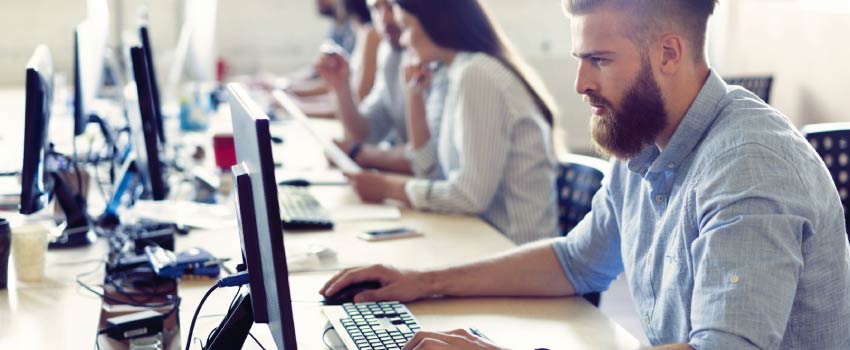 A Digital enablement program must boost the efficiency and productivity of the employees. It must help the organization overcome geographical barriers and conduct its business seamlessly. It should reduce the pressure on IT teams and make the employees self-sufficient. The overall impact must reduce the business cycle length and the cost of operation.
Employee efficiency can be measured using tools like DAPs. These tools help reduce the burden on IT as it guides the employees within the application with multiple forms of content.
It gives you a valid picture of which new applications are creating value and which are unable to do so. The application could either improve the organization's growth or hinder it. The insights provided by a DAP can show you the truth.
There are several Digital Adoption Platforms available and most of them can complement your efforts. However, Apty DAP takes a proactive approach to Digital Transformation and enablement by allowing you to make data-driven decisions.