With the rapid growth in cloud technology and cloud computing, enterprises are reinventing themselves for changing needs. This means that they need to upgrade their IT infrastructure and processes regularly. Most software providers are offering their products as web-based applications, which is the reason for the rapid growth of the SaaS industry.
As the need for technology grows, businesses need to maintain and manage their IT systems and processes. IT management is a very complex process when done manually; this is where IT tools come into the picture.
Enterprises use IT tools to offer an array of solutions to manage every need of their IT systems, such as service management, customer management, IT operations management, etc. But all these services come at a cost, and most of the time, the service providers don't reveal the total cost involved.
In this blog, we will study one of the famous IT management tools, ServiceNow, and try to understand to implement the same.
What is ServiceNow?
ServiceNow is a cloud-based system that helps automate workflows, enabling enterprises to manage and maintain their IT processes efficiently. ServiceNow provides an array of services, so this single tool can cover most of your IT needs solutions. Here is the list of a few services offered by ServiceNow,
IT Service Management (ITSM)

IT Operations Management (ITOM)

IT Asset Management (ITAM)

IT Business Management (ITBM)

Customer Service Management

Security Operations

HR Service Development
Among these services, ITSM is the most commonly used one by businesses. The cost of ServiceNow can be very dynamic and can range anywhere between $30,000 – $60,000 as a package based on requirements and the target industry.
We will focus on ITSM to understand the cost of deploying it. To evaluate and understand the costs involved in ITSM implementation for ServiceNow, we need to look into the Total Cost of Ownership (TCO).
What is TCO?
The total cost of ownership is a final estimate of the overall cost of a product or service, accounting for all expenses from beginning to end. This cost will include both direct and indirect costs.
The primary intent of calculating TCO is to give buyers an estimate to understand the various costs involved before buying and to plan their operations accordingly.
Costs involved in ITSM:
As we discussed in the beginning, no vendors will be able to reveal their pricing and implementation costs fully. Though this may be due to several reasons, the leading cause is that the pricing model is dynamic.
The pricing will change based on several factors, such as the size of the organization, number of users, customization, level of support, etc. So, let's now understand the standard costs involved in ITSM before moving on to product-specific costs.
1. Pre-implementation costs:
Before beginning the ITSM implementation, there will be a consultation period. This will be done either by the provider or implementation partners. During this period, the consultant will analyze the various requirements of the company and then quote a price. This consultation will often be chargeable and included in the quoted price as a consultation fee.
The next major step is selecting the tool's licensing and subscription methods. During this phase, you will be provided with different packages and choose the right one for your organization's needs and budget. The costs incurred during this will fall under licensing and subscription fees.
The next step would be to set up operations. For the software to perform seamlessly without issues, several configurations must be made to the existing systems. This will be done by the ITSM providers, who will add it to operations costs in their billing. Other than this, there will be additional costs in the pre-implementation phase, such as technical support fees.
2. Go-Live costs:
Around one-third of the total cost for implementation will be spent on the go-live period. Therefore, clearly understanding the costs involved in this phase is necessary.
A setup cost and an installation fee will be incurred to set up the tool for the entire organization and to rectify any issues in the initial implementation. This phase will involve setting admin and access rights to various groups of users in the organization.
Next, you need to customize and add integrations to your existing IT systems using vendor-provided tools and other service providers. This will attract an integration fee which will be added to your TCO.
3. Post-implementation costs:
Once everything is set, the next step is to test your products to ensure everything is working smoothly. The vendor will provide this and charge a fee for this service. Your TCO will add this fee as a setup/running cost.
Once testing is done, you need regular maintenance and support for your product. This will usually be added as part of your initial package or sometimes available as an add-on service. This cost will be added as a maintenance/support fee to your TCO.
Once all is set with the ITSM setup, you need to start training your users and managers for the new product. This service will be provided by both the vendors and implementation partners. This cost will be added as a training cost to your TCO.
Other than this, there are upgrade costs if you choose to upgrade your product in the future. Hence, you must understand these costs in your ITSM TCO before you plan your implementation.
Having understood this, let's move on to the costs involved in implementing ServiceNow ITSM in your organization.
4. The total cost of ownership for ServiceNow ITSM:
Now that we have come to the main topic, we need to understand that ServiceNow doesn't provide pricing. So, all the data on the cost we discuss further will be based on inputs from various sources and only needs to be considered as an estimate to make your planning and decisions:
A. Consultation And Setup cost:
A consultation fee is charged when businesses need advice and requirements to implement ServiceNow in their organization. Though ServiceNow offers in-house consultation as part of their service, users can also opt for consultation from trained consultants.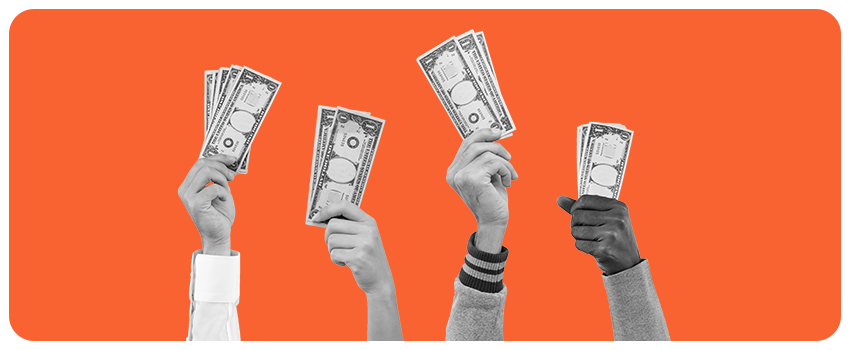 The consultant will consider your company's needs considering various criteria and suggest suggestions. A setup cost refers to the cost involved in setting up the operations. Since there is no fixed cost for setting up ServiceNow, listing below the approximate prices:
Hourly Rate – $30 – $80

Daily Rate – $400 – $600

Annual Rate – $30,000 – $70,000
B. Service cost:
The service cost usually refers to the licensing model, which can be both perpetual and subscription-based.
ServiceNow packages are available on a subscription basis, usually for 3 years. They also provide add-ons that can be bought separately based on individual requirements.
Here is the list of some of the standard ITSM packages offered by ServiceNow and their approximate pricing :
ITSM Starter – $70 per user

ITSM Professional – $100 per user
C. Integrations & Migration cost:
Migration cost refers to transferring your existing data into ServiceNow, so you don't have to manually feed in data and processes. ServiceNow has an inbuilt feature to support the same, and the pricing for the same is dynamic bases on data size and customization's.
Integration costs refer to the cost of setting up third-party apps to work with your ServiceNow. This is very important for businesses needing constant data flow between departments.
ServiceNow has an in-built feature called the Integration Hub, which is available to buy as separate licenses. Here is the list of the different types of Integration Licenses available:
Integration Hub Starter Edition – No cost subscription up to 1,000,000 transactions per year

Integration Hub Standard Edition – Starting at $100 per month

Integration Hub Professional Edition – Pricing N/A

Integration Hub Enterprise Edition – Pricing N/A
D. Training cost:
The training cost refers to the cost involved in training your users and managers to use ServiceNow. ServiceNow training can be received via certification from ServiceNow directly through their website or ServiceNow certified training partners.
Let me list down a few Training certifications and their pricing below :
Non-Implementation Specialist Certifications – $300

Implementation Specialist Certifications – $450

Master Architect Certification Program – $15,000
E. Maintenance cost:
Maintenance cost refers to the price for maintaining your ServiceNow periodically and making sure all the processes are working fine. The in-house managers can handle minor issues, but for significant issues, support is needed from ServiceNow directly.
ServiceNow's maintenance fee usually starts at $200 and can go as high based on individual requirements. The maintenance cost sometimes also involves recurring costs needed to retrain users.
5. Reduce hidden costs with Apty:
Did the above estimates for training and maintenance scare you? You don't have to be worried. That's what Digital Adoption Platforms like Apty are for!
Using Apty, you can cut down a lot of your training costs. With Apty's AI-powered analytics, you can track and manage users' progress and guide them if they are stuck somewhere.
Apty is the best digital adoption solution that seamlessly integrates into ServiceNow or any business system. With Apty, you can greatly improve your employee performance and productivity by providing real-time guidance, data validations, and powerful analytics to get the most out of your ITSM investment.