A successful NetSuite ERP implementation will lay the foundations for your business systems and efficiency for years to come. However, it does not come without risk.
It's well documented that 55%* of ERP system implementations fail to meet their objectives and 35%** of ERP system implementations go over budget.
Successful implementations are dependent on selecting the right implementation process, following a rigorous project plan, and ensuring that your employees have the training and support they need to make the most out of the system.
In this NetSuite implementation guide, we will cover the main areas to consider when planning, implementing, and supporting a successful NetSuite implementation that will power your business for the long term.
NetSuite Implementation Options
Businesses face three options when it comes to NetSuite implementation, each with its own benefits and drawbacks.
A. Self Implementation
NetSuite self implementation is not impossible but it is also not recommended unless you have previous experience of successfully architecting, configuring, and releasing complex business applications.
Alongside the expertise, you will also require an experienced in-house implementation team that can support the process end-to-end. It is likely that this will be their full role during the implementation period, which will reduce their capacity to work on business as usual.
B. NetSuite Direct Implementation
It is possible to use NetSuite's own team, often referred to as NetSuite direct, to assist with your implementation.
As maker's of the product, NetSuite's internal team is well versed in the software's capabilities and features and is well suited to standard installs with less substantial customization requirements or complexity.
You may want to consider whether you require post-installation support, which NetSuite does not offer as standard.
C. Partner Implementation
NetSuite implementation partners consist of an experienced team of contractors who typically offer a deeper level of expertise compared with other options.
Implementation partners can also be relied on to provide post-go-live maintenance and support, ensuring you have peace of mind in the long term.
Choosing the right partner can be a challenge, so it's important to thoroughly assess each partner's skill-set and experience in your specific industry or use case.
How Long Does a NetSuite ERP Implementation Take?
Like all large-scale technology implementations, ERP deployments are complex projects that take substantial planning, time, and resources to complete.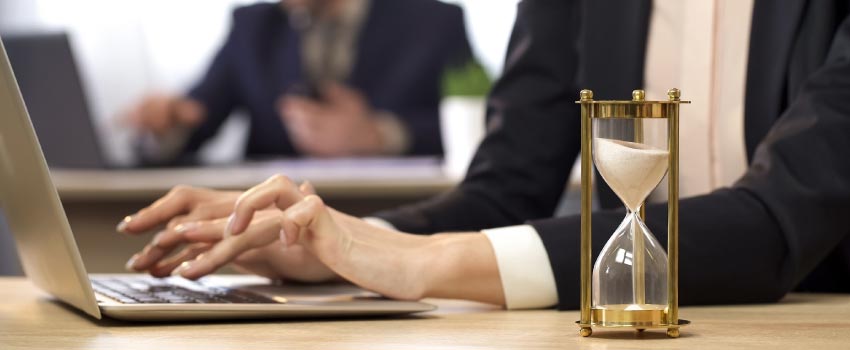 There's no standard timeline, but the length does depend on the complexity of your needs and the size of your organization. End-to-end implementation can take anywhere from a month to over a full year for a large company.
Simple – Small to medium organizations with fewer than 10 users who only require out-the-box functionalities with no customization or add on-modules. Annual revenue will typically be between $5 – $50 million.
Normal – Medium to large organizations which may have multiple subsidiaries and require more than four NetSuite modules. Requirements for customization and add-on modules will be limited. Annual revenue will be between $50 to $200 million and the system will be used by 10 to 100 users who work in a single currency and language.
Complex – Large organizations with multiple subsidiaries, geographies, time zones, currencies, and languages, alongside over 100 users. The complexity of the business, integrations, and processes will mean large amounts of customization and multiple add-on modules. Annual revenue will be in excess of $200 million.
Sample NetSuite implementation timeline
It can take just 3 months to implement NetSuite if the following conditions are met:
Your organization fits the small category listed above

Your requirements are simple

You're prepared to invest in staff training to ensure everyone can use the system
Day one: Select a NetSuite partner
Week 1: Define your requirements
Week 2: Buy Licensing and kick-off
Week 4: Set-up, development, and configuration
Week 8: Training staff and testing the system
Week 12: Go Live
Ongoing: Support and maintenance
A major benefit of the NetSuite implementation process is that it supports an iterative approach. You can get started with a minimum viable product (MVP) and then plan subsequent phases to deliver additional features.
Factors that impact NetSuite implementation timelines
There are a number of factors that can influence your NetSuite implementation timeline:
The volume and integrity of your existing data

The availability of internal resources to assist with migration and implementation

The number of required third-party integrations

The complexity of system requirements and the number of modules or custom functionalities
Key Phases in a Successful NetSuite ERP Implementation
A successful NetSuite implementation has the potential to transform a business. Fulton & Roark, a retailer of men's grooming products, implemented NetSuite in 20 days and increased their sales approximately 50% year-over-year without increasing headcount.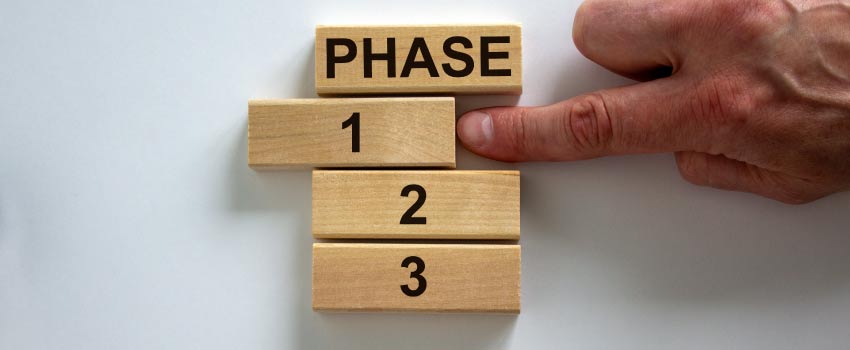 The secret to a successful implementation? A clear NetSuite implementation project plan that documents key phases and covers every important step of the process.
i. Discovery
The discovery phase of any NetSuite ERP implementation is a critical part of your project lifecycle as it helps you understand and document the "why" behind your new system and come up with a concrete specification for the implementation.
The NetSuite discovery phase encompasses a set of activities that are completed to document and digest user and business requirements. The goal of running this phase is to comprehensively understand your current business challenges and goals, user needs across the organization, and how a system needs to be built to meet all these needs.
ii. Planning
If you're thinking of implementing any type of ERP software, it's important to have an ERP implementation plan that carefully considers the resources needed, the timeline for implementation, and how the change will be managed.
Budgeting
Budgeting is one of the most critical parts of any ERP implementation. You can't expect to get everything you want, which means you'll have to make some hard choices. It's easy to go overboard when planning for your NetSuite implementation, but it's also easy to cut costs unnecessarily. Your goal should be to strike a balance between the two extremes and develop a budget that includes a realistic contingency.
Change management plan
Change management plans tend to be overlooked or poorly planned, but they can help you succeed with a large ERP implementation.
As the name suggests, a change management plan will help you manage change during the implementation of your new system and will ultimately save time and money by setting out the expected results and associated costs. It should include the where, when, why, and how of the implementation process, alongside detailing communication channels, when updates on progress will be given, and how people can escalate any issues that may affect the implementation.
Bonus resources:
7 Organizational Change Management Strategies
12 Types of Change of Management Models
5 Powerful Change Management Plan Templates
iii. Install
The installation, or development phase, is where the implementation process begins to put the findings from discovery into action by installing and configuring the system. The goal of this phase is to ensure that NetSuite is successfully installed along with any custom integrations or configurations your business requires.
iv. Migration
Transitioning from legacy ERP systems or multiple systems to NetSuite can be a complex process depending on the quality and volume of data you need to migrate from multiple fragmented systems.
The migration phase should initially assess data quality across all sources to ensure erroneous or duplicate records are updated. The migration team will then import this cleansed data and ensure it is correctly configured within the NetSuite environment.
v. Testing
Technical testing will occur throughout the NetSuite installation process as developers will test individual components of the system for bugs and unexpected behavior. This will allow them to troubleshoot any unforeseen errors quickly.
Alongside technical testing, it's also important to make sure that end-users have the chance to test the software before it goes live. This is called User Acceptance Testing (UAT).
During UAT, actual end-users test the software to validate business processes and see if the system meets the requirements they outlined during the discovery phase. This is also an excellent opportunity to introduce users to the system and help them understand how they can use it to achieve their goals.
vi. Training
It's critical to have proper NetSuite training for all stakeholders and users prior to deploying the system. This training should focus on giving everyone a baseline understanding of the whole system and more in-depth information on how it can be integrated into their daily workflows and be used to achieve their goals.
Guided workflows are a particularly powerful way of helping employees navigate through the system in real-time and can be used in conjunction with on-demand help widgets to assist if they get stuck at any stage.
Incorporating both of these functionalities, Apty's Digital Adoption Platform enables teams to bypass the cumbersome traditional NetSuite training sessions and offers real-time guidance that builds your team's NetSuite proficiency from day one, while your team actually uses NetSuite.
We help you engage your employees in how NetSuite can help them in their daily work while tailoring the guided workflows and analytics to your business processes, resulting in increased productivity, faster change adoption and decreased training costs.
Bonus resources:
7 Best Practices for Training Remote Employees
vii. Deployment
Once the system is installed, configured, and thoroughly tested, it's then ready for deployment into a live production environment. The date of deployment should be communicated across your organization to ensure everyone anticipates the change and is ready for it
It's extremely important that all employees are confident in using the system before deployment, which is why the training phase should be started well before your go-live date.
viii. Support
Like any software implementation, NetSuite needs to be supported after it is configured and deployed. Alongside applying upgrades and routine maintenance, you may also want to add additional modules or customizations to your NetSuite set up to expand its functionality.
It's not just the software that requires long-term assistance however, you will also need to make sure you have the resources in place to support your people long-term by offering continued training and support using the system.
How Much Does a NetSuite Implementation Cost?
It's extremely difficult to provide a "one size fits all" cost for NetSuite implementations. Typical costs can range from $25,000 to $100,000 and possibly a lot more for large enterprise organizations.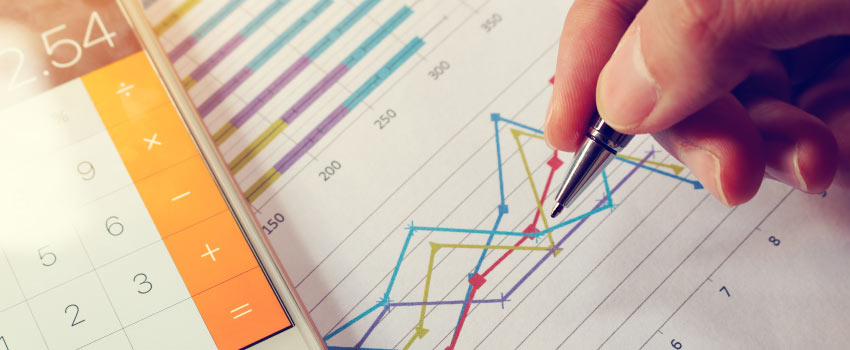 It's important to budget correctly for every stage of the implementation process. For example, data migration alone can cost between $1000-2500 for small companies. You must also factor in the NetSuite license fee, which typically works on a named user approach and therefore scales up with the number of users you require.
Alongside the direct fees involved with rolling out the system, it's also important to budget for effective training to ensure you reap all the benefits of rolling out a new ERP system.
NetSuite Implementation Best Practices
Implementing a new ERP system can be a challenging project for any business, regardless of the system used.
One of the specific benefits of NetSuite is its flexibility, as it can be deployed in multiple types of businesses, and is suitable for multiple industries. However, the advanced capabilities of the platform can lead to complex choices and multiple decision points during the implementation, migration, and release process.
When it comes to NetSuite implementations, there is a lot that needs to be done right from the start to ensure your organization aligns its objectives, budgets, and most importantly, people.
1. Understand business outcomes
Before you begin thinking about your technical requirements or the NetSuite features you want to utilize, you need to assess your businesses' current performance and needs.
It's important to take a holistic approach at this stage and look at your organization as a whole, asking end-users and decision-makers from across every department:
Where are our current processes not working?

Do we have any gaps in resources or efficiency?

What are the opportunities we are unable to capitalize on using current ways of working?

Who could be working more efficiently if they had better data or processes?

Who's frustrated with the status quo and why?
Only by understanding your current business landscape and opportunities for change can you clearly identify what people want and need from a new system. This also allows you to make a precise business case for where, why, and how NetSuite will add value to your organization.
2. Get executive buy-in
Executive leaders ultimately have the power to greenlight or stop a project in its tracks, especially if they perceive costs to outweigh business benefits.
With a base price of $499 a month before any additional development or consultancy fees, the price of implementing NetSuite represents a significant investment for any business.
It's therefore vital to ensure that company leadership has a full understanding of the costs and timescales involved, alongside a thorough appreciation of the benefits it will bring to the business.
Armed with a compelling argument for investing in NetSuite for the long term, leaders will be much more likely to be committed to seeing the process through to completion and re-allocate people and budget to get it over the line.
3. Define requirements
Building on your work to understand the business outcomes, you will need to translate pain points, needs, goals, and objectives into a comprehensive, documented, and realistic set of requirements.
Good requirements are focused on things that are necessary, achievable, and measurable. They can be both current and future requirements, which is why it's vital to speak to every department and understand their future plans alongside their current frustrations.
Alongside comprehensively documenting what the system needs to do, getting alignment on your requirements across your organization can also help you to make difficult decisions.
There may be items on the final list that do not fit into an out-the-box implementation of NetSuite. It's important to weigh up the cost of developing custom integrations or functionalities against the benefits each of these will bring to different areas of the business.
4. Set a timeline and budget
On average, large IT projects run 45 percent over budget and 7 percent over time. So a degree of budget uplift is to be expected as the project goes on and should be accounted for in your budgeting process. You should also anticipate being flexible on your release date and ensure that all areas of the business can adapt to any change in timelines.
When budgeting for large-scale ERP projects, it's normal to add at least 25% contingency to cover increased staff expenses or costs to improve hardware and wider development infrastructure.
With NetSuite, there will also be ongoing support and maintenance costs once the implementation is complete. This will include ongoing licensing costs and specialist support to upgrade or add modules and other functionality.
5. Put the right team in place
You will need the right mix of talent and experience to give your NetSuite implementation the best chance of success. You should look for team members who are committed to the process, adaptable and versatile under pressure, and also able to communicate effectively as part of a multidisciplinary team.
It's also important to have experienced NetSuite practitioners on-hand throughout the implementation process, whether they are pulled from your internal team or brought in as external consultants.
6. Outline a change management plan
Software change management can be a challenging process if you don't understand the importance of treating people as individuals and engaging them throughout the changed timeline. After all, everyone learns at different rates and in different ways.
Apty assists in successful change management by improving employee training, communication, and support, leading to faster rates of adoption of new processes and platforms.
Our platform helps organizations identify where employees are struggling with, or are resistant to change so that the user experience can be optimized to overcome challenges and increase adoption. Employee progress can also be tracked through objectives and key results that show the pace of change adoption across the business.
7. Prioritize employee training
In order to ensure that new software adoption is as successful as possible, organizations should incorporate a special type of training for implementation. Effective training is recommended since it will allow employees to master the new software and avoid common pitfalls during the implementation process. This will lower implementation costs and increase employee engagement.
Our Digital Adoption Platform focuses on customized guided workflows for individuals, to ensure your team is running from day one on your new ERP system and staying consistent with your business processes. It's not about ticking boxes or sitting through boring presentations, it is about successful adoption that will enable your team and provide the critical backend analytics for you to see exactly where your team is struggling, your overall adoption rate, where folks are getting stuck or need more guided assistance, and more.
It's also important to continuously focus on adoption, especially as new employees are onboarded. With Apty's Onscreen Guidance, new employees can start using business software from their first day, with no additional training sessions.
8. Cleanse data before migration
Data forms the foundation of any ERP system, which is why it's vital to get your data in order before you migrate it to NetSuite.
When cleaning up your legacy data for new system implementation, there are multiple factors to consider. The data should be checked against the changes introduced by your implementation of NetSuite. For example, if certain fields have been removed or modified then the data should reflect this change before being imported into the new system. This ensures incorrect values are not imported and effectively creates an audit trail of what has changed, group by group.
9. Test, test, test
While testing is a vital part of any software application, it's even more so when you're in the process of implementing an ERP solution such as NetSuite. In order to create the best possible experience for your users, it's important to have a strong testing strategy in place before going live with your implementation.
You should start by defining what you need to test. Make this list as comprehensive as possible. As a starting point, each department should define each and every business scenario that will be reengineered in the new system; these can then be used to develop scenarios that can be tested against methodically. Once all the scenarios have been verified, then you know the system is ready for release.
Make Your NetSuite Implementation a Success
It takes a lot of work to plan and execute a successful NetSuite implementation, from getting executive buy-in and confirming requirements to configuring the system correctly and testing its effectiveness. This is why it's important to have a clear understanding of your business, users, and objectives, alongside a solid NetSuite implementation project plan to guide your activities.
The success of the system, however, ultimately depends on whether it's being used effectively by your employees.
This is where having the right digital adoption platform to onboard and train employees can make the difference between performance and failure. After all, faster adoption of a new ERP system such as NetSuite means its potential for ROI is realized faster.
*Source: Deloitte
**Source: G2