The world is constantly changing and there is no stopping that. Organizational change is something that is inevitable and business leaders must be prepared for it with an organizational change management strategy.
There is a famous saying from Richard Marcinko
"Change hurts. It makes people insecure, confused, and angry. People want things to be the same as they've always been because that makes life easier. But, if you're a leader, you can't let your people hang on to the past."
That's why business leaders should start strategizing their change management efforts and ensure that their employees overcome the emotional and professional challenges that come with it.
With time, the rate of organizational change has increased exponentially. Some companies have faced failure but many were successful too. The failed ones had people who feared change in the status quo and technology, and its impact on their job.
Today, managers don't have any other option but to accept change and use it to fuel their businesses.
In this article, we will discuss a few organizational change management strategies that your organization can follow to help you overcome roadblocks.
Why do change management strategies fail
There are plenty of reasons why change management procedures fail, such as poor communication, lack of training, strategic shortcomings, lack of vision and more. The first way to overcome these barriers is to ensure that there is adequate communication among all members of the organization. It is important for leaders to be proactive and encourage employees to voice their opinion whenever required.
Secondly, building a strategy around the team's strengths and weaknesses can help to curate a change management plan that can be well endured by everybody. Lastly, leaders should anticipate and communicate the ultimate vision and outcome of this change. If employees do not resonate well with the ultimate vision of the change, they will not be driven enough to adapt it in their work accordingly.
What is Organizational Change Management Strategy?
An Organizational Change Management Strategy is the process of outlining, planning, and implementing steps to successfully roll out change across the organization.
It is the process of mitigating risks and making the most out of change management efforts to derive desired outcomes.
As a leader, it is your responsibility to set the direction for change management initiatives. There are several elements involved that determine the success of organizational change but if you prepare yourself and have a proper roadmap, this journey becomes relatively easy.
Related Read: Important change management templates
Why do you need an Organizational change management strategy?
A business can undergo any type of change and not all of them are going to be similar. Change can happen because of a new ERP implementation, a change in leadership, the introduction of new business processes and applications, etc.
All these organizational changes are different and each one needs a separate strategy to drive change efforts in the right direction.
Irrespective of the type of change, there are few things that you need to plan anyway to make your organizational change efforts a success.
7-Steps Strategy for Managing Organizational Change
Define Goals and Vision
Start from Upper Management
Ask for Feedback and Analyze
Build a Proper Roadmap
Prepare to Mitigate Risks
Communicate Effectively
Ensure Effective Training
1. Define Goals and Vision
Any change initiative encounters several roadblocks throughout its implementation phase. To overcome these roadblocks and to avoid failure, organizations must focus on creating goals for both the short-term and the long-term that can guide change in the right direction.
There is no doubt that goals are created to improve company infrastructure, business processes, facilities, products, and services. However, it is crucial to have a specific goal for each stage to avoid any confusion and chaos.
The benefits and goals of each department are different. Hence, it is important to define goals for each department and align them with the vision of the organization.
2. Start from Upper Management
Change management initiatives are directly under the umbrella of Upper-management. They decide the finances, technology, processes, and direction of the company post the change efforts.
People in the C-suite are change enablers and the CIOs must assemble a team with the right mix.
The upper management should not only have strategists and technical experts but should also have leaders who can communicate change effectively to all the employees involved.
When it comes to vision and strategy, change is a top-down approach but from an execution standpoint, it is a bottom-top approach. So, organizational change can only be successful if all the stakeholders are on the same page, and that can only happen through effective communication.
3. Ask for Feedback and Analyze
By now we know that a proper vision and involvement of all the stakeholders is necessary. Although, sometimes crucial decisions are made by the organization without consulting the front-line workers who drive change efforts.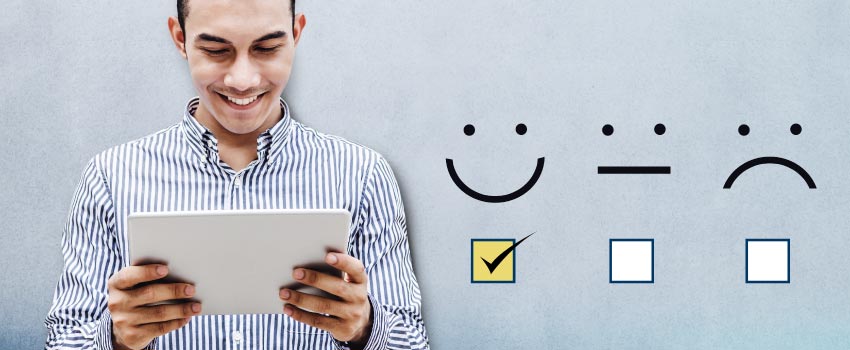 Decisions like buying new applications, implementing new processes, or investing in new training tools are made without considering employees' suggestions but expect it to benefit them and make them productive.
Organizations must have a process in place where they can get feedback from employees regularly. They can also use tools like Digital Adoption Platforms that can help them understand how employees are interacting with current business processes, applications, and training content.
Post this, organizations can combine the feedback with insights generated from the Digital Adoption Platform and take meaningful decisions which will not only satisfy employees but also drive desired outcomes.
4. Build a Proper Roadmap
Every change management process should have a proper roadmap and without this, any strategy can fail. It is imperative to decide the stages of change and then assign owners to those changes.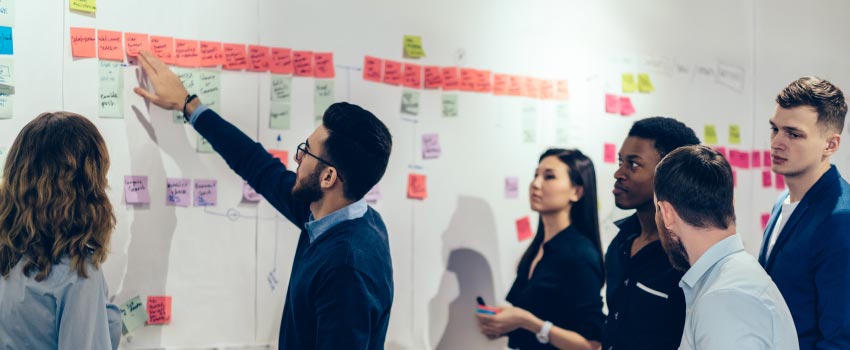 Set a timeline against each of these stages. Set a deadline for ideation, prototype, execution, and launch. All these factors may not be true for all the stages but the protocol holds true in any case.
Also, define the time of audit and inspection so that it becomes easy to track change efforts and pivot if it is not going on the expected lines.
Schedule time to improve change efforts. This should be done regularly irrespective of the stage of your change initiative.
Without having a proper roadmap, it would be difficult to manage change effectively.
5. Prepare to Mitigate Risks
A risk management strategy should be in place as it will help you find solutions for any roadblock that your organization may face during its change cycle.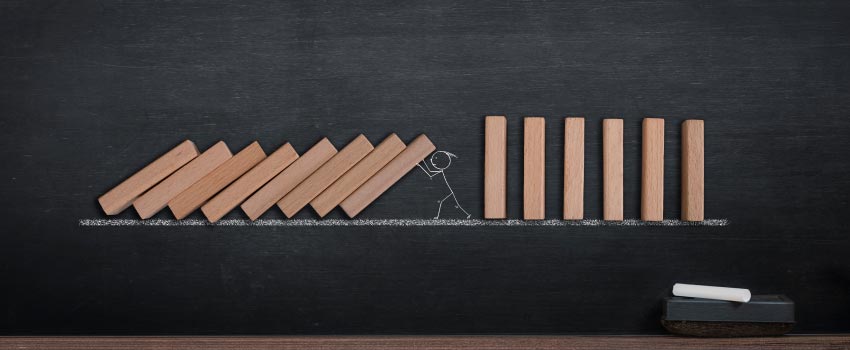 It is imperative to have proper tools to predict any roadblocks or to detect negative trends. It will place you in a position of control and allow you to prepare a contingency plan before things go for a toss.
These risks could emerge because of reasons like low employee engagement, budget spill, employee resistance, application failure, and poor digital adoption.
6. Communicate Effectively
Communication is not a one-time thing. It is a continuous process and an organization must do it routinely. There are several ways a company can communicate with its employees. As far as change is considered, effective communication is a combination of people, processes, and technology.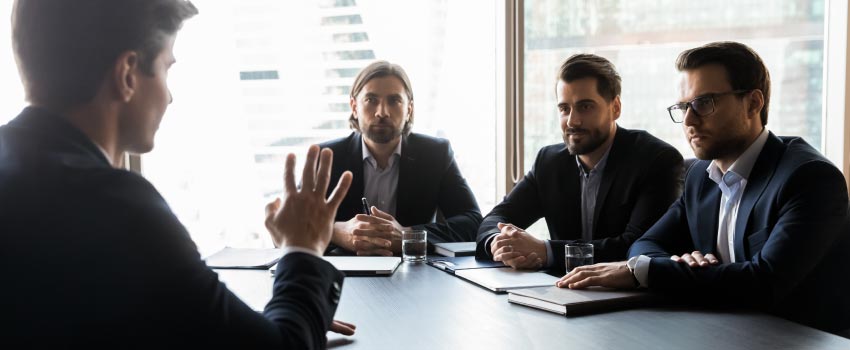 So, most of the time is spent with technology or applications and employees must be aware of any new updates or changes in the application. Otherwise, the chances of error increase and that might not be good for companies at the end of the day.
Usually, the go-to communication channel is face-to-face conference calls or emails but when big organizations, these channels may not deliver on the desired lines.
Digital Adoption Platforms have in-app announcements which notify employees about any change with respect to processes, applications, or strategies that they are involved with.
A major advantage with in-app announcements is that you can set a custom notification period and the notification will not go away unless the employees acknowledge it.
You also get incredible capabilities to track employees who interact with the notification and performed the desired action. Communication channels like these are effective and save your change efforts from derailing.
7. Ensure Effective Training
With change comes the need to upskill and enhance the capabilities of the workforce as things will not be the same forever.
In consultation with other stakeholders, the managers have to assess the competency level of employees and select the appropriate change management training program and tools.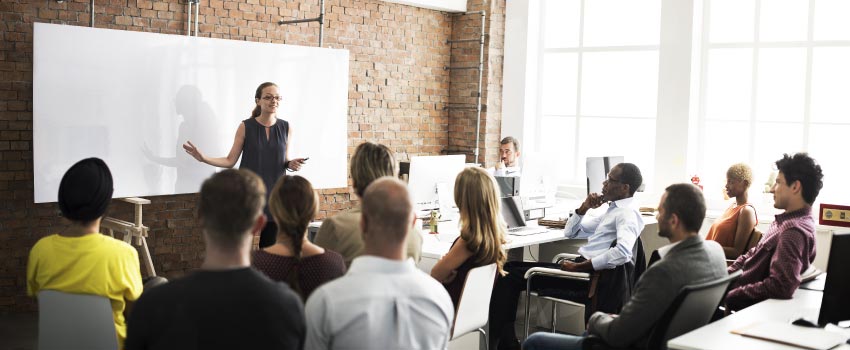 Proper training programs will not only boost workforce productivity but will also help you prepare for uncertainties that the organization might encounter, going forward.
There are a few options that businesses can focus on:
Traditional Training: Classroom Training, Mentorship, and Webinar

On-demand Training: Online classes, Self-paced learning, and Virtual-simulation training

On Job Training: One-on-One training, Digital Adoption Platform
How to implement change management strategy
Change is inevitable in the ever-evolving business landscape. And effectively responding and adapting to these changes is key to success and growth. But there are various barriers that businesses need to overcome to ensure success in their change initiatives.
Some of these are poor communication, employees' resistance to change, lack of clarity, and low employee involvement in the overall process.
To overcome these challenges and ensure successful implementation of change, as someone managing a team, here are a few tips that can help:
Workplace leaders must guide employees throughout the whole process and help them understand the value of change.

Everyone who will be affected by the change must be involved in the change process.

Whether a minor or a major one, change should be communicated clearly to everyone before its implementation.

Plan your resources ahead of time by outlining the resources you will require and how long. Also, include stakeholders from the beginning of change management process and value their feedback.
What's Next?
Irrespective of the change management methodology used, having an effective organizational change management strategy is important. The strategy provides managers an opportunity to help bring the change project to life, make informed decisions, and achieve desired goals.