Organizational change is all-pervasive in today's world, even more so since the onset of the COVID pandemic. Change occurs continuously, and often, at rapid speed. These changes can be anything from restructuring leadership, and hiring new employees, to adding new policies, or introducing and integrating new technology.
Since change has become a necessary part of organizational dynamics, ineffective change can cripple an organization. Change initiatives in enterprises are really difficult to navigate and comes with a lot of challenges.
However, when done right, a change initiative can be highly beneficial for business outcomes. You can stay ahead of your competitors by ensuring a smooth and seamless change management process.
Now with most organizations being open to the idea of their employees working from home, remote working procedures also have to be set up. This comes with incorporating a lot of changes to business operations. There is also an increase in change management maturity across all industries. Overall, modern organizational cultures, today, are more digitized than ever before.
Hence, effectively managing change is crucial for your organization's survival. This blog discusses
Change Management Challenges
It is a well-known fact that about how 70% of change initiatives fail. This makes it all the more crucial to ensure that your change management initiatives are carefully planned and executed to be successful.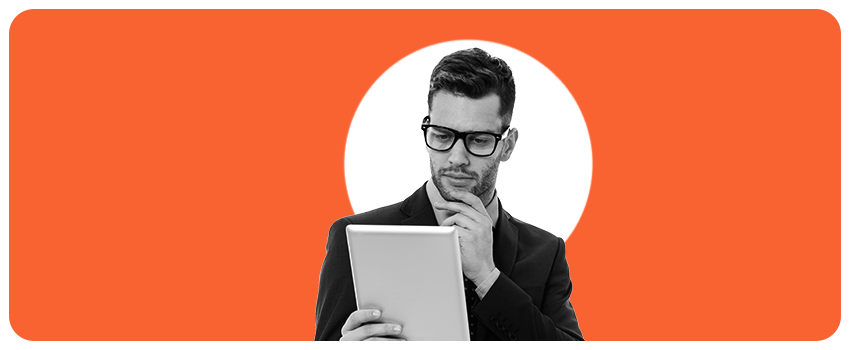 It helps to know what kind of challenges you will face during your journey. Let's take a look at the most common change management challenges.
1. Employee Resistance
When you talk about organizational change, the most common barrier is resistance from employees. Most employees, sometimes including management, may lack the experience or motivation to understand the need for the change.
This often happens due to miscommunication or distrust among employees. Regardless of whether the resistance is active or passive, it has a similar impact on the organization.
Employees that actively resist the change voice out their opinions about the change whereas passive resistors verbally agree to the change but do not follow through. Employees may resist because they do not want to learn something new. They may fear the unknown and doubt their ability to adapt to the change. It is normal for people to be suspicious about the unfamiliar.
Resistance, however, need not always be a red flag. And here's why – Resistance indicates that employees do care about the change and its potential consequences. There is an engagement value and a higher level of commitment among employees, rather than a passive, disinterested acceptance.
The barrier caused by resistance can be overcome by promoting a positive feedback culture and providing appropriate avenues for communication.
2. Poor Communication Strategy
Without proper communication between everyone involved in the change process, the execution of the change initiative is destined to fail. A successful enterprise can have the best management framework, but their change initiatives will fail if communication takes a back seat due to silos and bureaucracy involved.
Large enterprises go through a lot of change projects and communicating all these changes becomes challenging. Managers at each level need to be empowered to communicate the objectives of the change and motivate their teams.
Invest in tools like Digital Adoption Platforms that go beyond the traditional medium of communication and help employees learn about changes from within the comfort of the application that they use every day. These little things when performed consistently will ensure that the communicated message is not diluted or misinterpreted while traveling from top to bottom.
3. Lack of Executive Buy-In
From planning to execution, the involvement of stakeholders increases drastically. Lack of supportive and active executive sponsorship can inhibit and delay the progress of your change management initiatives.
Executive buy-in or the lack thereof can greatly influence the employees and their opinion on how important the change really is. A lack of buy-in can lead to a rise in resistance among employees as well as in the low allocation of budget and resources for the change project. Without a defined budget, chances of success are limited.
When the importance of the change initiative is communicated well and the senior executives understand and accept it, buy-in levels increase. This buy-in enables the project to be properly resourced and deployed, decreases employee resistance, and increases the chance of the project delivering its intended outcomes.
4. Poor Adoption of New Technology
When you break down the adoption of change initiatives by employees, it comes down to the adoption of new technologies, processes, or frameworks. At the end of the day, employees are the deciding factor in the success of your change initiative and when they don't accept the change and adopt it, you have failed.
To see the real change in business outcomes when you incorporate the changes, employees have to adopt the changes. You will not be able to show the value of the change to the respective stakeholders when employees don't adopt it.
To avoid it, organizations can use digital adoption platforms to track the progress of their change initiative and how well their employees have adopted the change. A DAP also increases adoption by providing users on-screen guidance for new applications and processes. With a DAP like Apty, employees are able to master new technology with minimal classroom training, in just a few days.
5. Ineffective Training
To speed up the adoption of change, you need effective training for your workforce. Employees cannot be expected to adopt technology without any assistance and support from the organization. Poor training leaves employees confused about the changes and drastically reduces the success rate of your change project.
Classroom-style training is outdated and does little to no good for your change initiative. It removes the employees from their work environment and separates them from the tools that they use for their work. It also takes up their time that could otherwise be spent working and being productive.
Most times, with traditional training methods, all employees are provided the same information and they end up being overwhelmed with information, most of which is irrelevant to the work that they do.
A digital adoption platform is a modern replacement for traditional training. It guides employees through complex software and processes and ensures that they get all the assistance they need 24/7 with the help of its in-app help deck. This greatly improves the quality of training that employees get and greatly increases adoption.
Best Practices for Organizational Change Management
This study by CFO Innovation says that companies are 2.5 times more likely to outperform their competitors when a good change management practice is in place. Having a solid strategy in place can help your organization address most of the challenges that come with change management.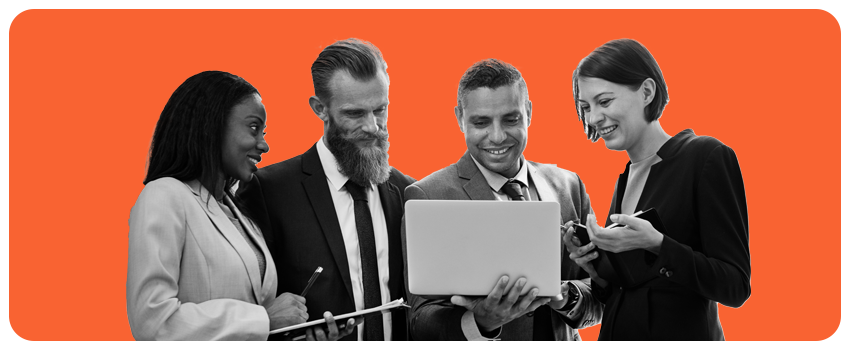 Here are some best practices you can follow for effective organizational change management.
i. Enable Transparency
A lack of communication can quickly create resistance to change. In the absence of information, people tend to have an unrealistic picture of how the change will impact their jobs. Enabling transparency is the key to overcoming change resistance. Communicate frequently and openly before, during, and after the change. Address the concerns of employees and give them the space to voice out their opinions.
Involve employees early on during the planning of the change projects since they are the ones that have to adopt the change and ensure its success. The front-line employees need to be educated about why the change is necessary and how it will affect them, and equip them with all the tools and resources they will need to transition through the process.
Ensure that the employees that will be impacted by the change are adequately trained and prepared to handle the change.
ii. Communicate the Business Case for the Change
When presenting the change project to your internal stakeholders, you will have to provide a business case for the change. The business case comprises the reasoning for initiating the project to convince the stakeholders, or the decision-makers, to take action.
To build an effective business case for your change initiative, you need to answer four key questions:
What is the change project?

What is the reasoning behind it – The benefits, values, and expected outcomes of this change?

Who are the decision-makers that must be convinced?

What resources and personnel are needed for this change?
Build the business case for the change and use it to get a clear idea of how you can communicate the change to top-level executives and convince them to allocate the necessary budget and resources for the project.
iii. Invest in the Right Tools
As a part of your organizational change management strategy, you will also need to identify what tools you will need to carry out the strategy. You'll most likely need tools for:
Planning and project management

Communication

Training and Support

Analytics
You may have existing tools that will work to support your change management efforts, but as a part of developing your change management plan, you should consider the need for additional tools.
Apty digital adoption platform supports your communication, training, support, and analytic efforts during your change initiative. It enables quick and seamless adoption of new technology and processes.
iv. Provide Ongoing Training and Support
Change isn't instantaneous. It will require several iterations before a new process or software becomes routine for end users. One of the main challenges in both training and change management is the forgetting curve. Employees usually forget most of what they learn within a day of training. They struggle to retain information that they learn during one-time training. To beat this, you will need to provide ongoing support and assistance to ensure that employees continue to adopt the change.
This support can be provided by a DAP like Apty which provides employees easy access to training and learning content in the form of in-app walkthroughs that can also be viewed in various other formats. It acts as a central knowledge hub for all your learning content and reduces training and support costs.
How Apty Facilitates Change Management
A. Engage Employees and Overcome Resistance
Apty's contextual walkthroughs and tooltips speed up software adoption at your enterprise. When you incorporate changes to your business operations, in order for these changes to be adopted by your employees, they will need the right kind of support and assistance.
Apty's on-screen guidance ensures that each one of your employees is on track to mastering your new software and processes without any hassle. Apty speeds up the adoption of any software by 300%. Several Fortune 500 Companies trust apty for their change management and digital adoption needs.
With Apty, you can provide your employees with the support that they need without burdening your IT teams. The in-app help deck houses all the relevant content that employees will need. This easy access to quick assistance will greatly reduce miscommunication and employee resistance.
B. Enable Business Process Compliance
No matter what industry you are in, your business processes and operations have to comply with internal and external policies, rules, and regulations. The new processes that you design, as part of your change initiative, must also comply with these policies.
Apty helps you stay business process compliant with its robust features. Its data validation tool ensures clean and accurate data collection in the right format. With Apty's activity tracking, you can keep an audit trail of all the software activity on your enterprise tech stack without compromising your employees' privacy.
Apty's workflows and tooltips ensure that employees follow processes the way they are intended to be. Apty's announcement feature can be used to convey messages about changes in policies or processes and employees that do not acknowledge the message can be nudged later on. This is much more effective than just sending out mails since communicating these policy changes is crucial to the organization.
C. Automate Mundane Tasks
Companies are leveraging AI and other new innovations to maximize their business outputs and minimize human labor. Automation is one of those innovations. A large portion of office work is mundane, or repetitive and can be automated, reducing the burden on employees and freeing their time that can be spent on work that challenges and inspired them.
Apty's chatbot lets you automate mundane tasks and reduce human effort. When an employee wants to complete a task, they can simply ask the chatbot to do it and provide only the necessary information needed to complete the task.
D. Provide Ongoing Training and Support
An effective change program has to prioritize employee training before, during, and after the program. Apty's on-screen guidance can be used to provide intuitive training to your employees where they can learn on the job, with no productivity loss.
Apty enables micro-learning where the training is provided in small chunks so that employees stay engaged throughout the process. This method helps overcome the forgetting curve and increases knowledge retention among your employees. Training is crucial to ensure change management success and Apty helps you with it.
With Apty DAP, you can reduce your training and support costs by up to 80% and remove the burden from your IT and support teams. Employees can simply access the in-app help deck whenever they have any queries. Here, employees can launch walkthroughs or access learning content in any format to get assistance for their queries.
E. Streamline Change Communication
Effective communication is critical for successful organizational change. At each stage of the process, change managers have to openly communicate about the change and its benefits to the end-users who will be affected by the change.
Apty's announcement feature is the perfect solution to communicate the changes in business processes to the employees. The announcement can be customized to launch a walkthrough that takes the employee through the changes that have been set. If an employee has ignored an important message, they can be sent reminders to go through the changes and to familiarize themselves with the new processes.
Organizational change is difficult to navigate through. There are several challenges and roadblocks throughout the process and without the right strategy, it can crumble. Apty digital adoption platform helps you streamline your change program operations.
It increases the adoption of new processes and software, and reduces training and support costs. Apty is the right change management tool for your tech stack to make sure that your employees really embrace change.