In this competitive world, companies need to constantly find innovative replacements or updates for traditional processes. Legacy systems have to be replaced with the latest, most efficient ones.
Business processes have to be optimized to achieve the desired output. Similarly, hiring and training practices also need to be updated to ensure that your workforce is equipped for evolving market needs.
To help you understand more about employee training in the modern workplace, this blog discusses the following:
What is an Employee Training Program?
Employee training is a program conducted by organizations, that provides employees with specific knowledge and skills to improve their efficiency in performing tasks and increase value creation from their work.
Although most organizations realize the importance of training, a majority of them don't invest in continued training and learning. This ends up in the company paying a price for the lost talent, productivity, and business outcomes.
The following guide will discuss the common challenges that organizations face when implementing employee training programs, the best practices you can follow to provide effective training to your employees, and reliable tried and tested training methods you can implement at your organization.
Employee Training Challenges
It's always better to be safe than sorry. Prior knowledge of the typical challenges associated with employee training can help you stay prepared and also empower you to overcome those hurdles easily. Here are some common challenges that enterprises face while training their workforce.
A. Keeping Employees Engaged
An unengaged workforce is the number one challenge to employee training. Employees that are not engaged with the training on any of the three levels, i.e., cognitive, emotional, and behavioral, end up with poor knowledge retention due to passive learning and a lack of commitment.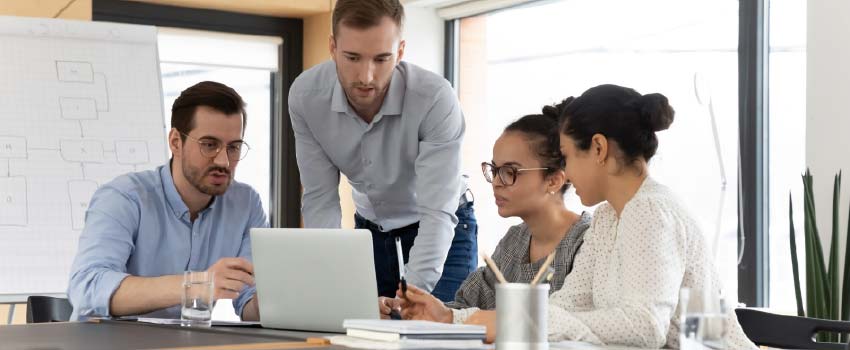 Sometimes, employees simply consider training to be pointless. This can be because of poor training methods or because the employee thinks that the training is not relevant.
When training feels irrelevant or unnecessary to the employees, they mentally and emotionally disengage from the learning. Other times, employees have higher priority tasks which might hinder them from being able to focus on training.
Either way, organizations must prioritize training before anything else and make the employees understand the benefits and necessity of training. Using innovative and practical training methods can help get them onboard with the training process.
B. Customizing Training for Each Employee
Training is often generalized across the company to maintain standardization. This results in employees being overwhelmed with too much information, or not getting the knowledge that they need for their job, or both.
Each employee's preferences and requirements from training are different. Employee training needs vary depending on their department, skillset, and experience. Employees also have different learning habits and the preference of training methods won't be the same for everyone. They expect the training to be customized for their learning journey.
Organizations have to ensure that they cater to every individual's needs with their training program while also maintaining standardization across the company.
C. Providing Ongoing Training
Employees forget, on average, 70% of what they learn in training, within a day. This is demonstrated by the forgetting curve.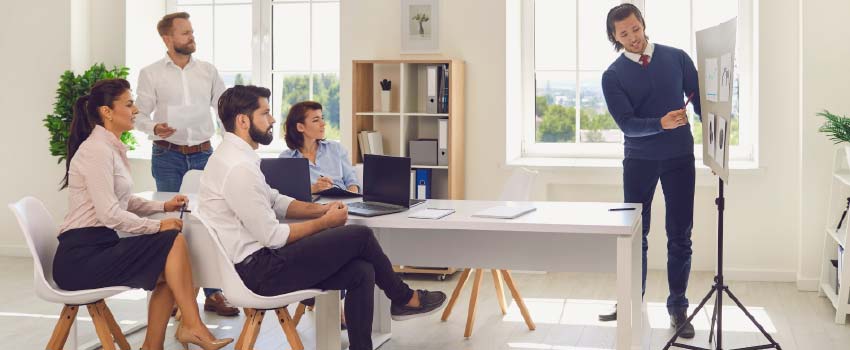 This has always been a huge challenge for corporates trying to incorporate meaningful training for their workforce. Now, with most employees working from home, this has proven to be a bigger challenge. Without some sort of consistent and ongoing training or learning, employee productivity can drop drastically.
When training isn't provided consistently, employees raise support tickets to solve queries and this can overburden your IT support teams as well. Organizations have to make sure that employees get contextual assistance and access to learning content at the moment of need.
Pro-tip: To solve this challenge, use a Digital Adoption Platform that provides real-time in-app guidance to help employees learn new software and processes much faster. It also acts as a central hub that stores all relevant learning content that can be accessed anywhere, anytime.
D. Training a Dispersed Workforce
With work from home becoming the new normal, new challenges start to arise while training employees. Traditional classroom training is no longer a possibility and, in most cases, weren't effective to begin with. If conducted through video conference, it is even less effective.
When training a workforce that is located across different geographic regions, there are compliance laws, international laws, and even regional laws that have to be considered. Based on the region, these rules, regulations, and policies differ and this information has to be taken into account before preparing an employee training checklist.
Although it is true that training must be customized for each employee, it must also follow some sort of standardization. The training template that is created for each employee must contain common best practices or other key information to follow in order to ensure process compliance, which can be customized for the employee based on their geographic location.
E. Providing a Smooth User Experience
When introducing all the new software that an employee is going to use to perform their day-to-day jobs, it is important to provide a consistent and smooth user experience across all the software. Employees usually have to use various enterprise software with different interfaces, creating confusion and a lack of engagement.
With remote work being as widespread as it is, incorporating good design in your eLearning methods is crucial to engage the employee and convey important information effectively. It is important to include rich media into your training.
A good user experience is not limited to just the visual elements but also the way it is carried out. Training, when conducted at a stretch, can be tedious for the employee. To solve this, micro-learning has to be incorporated into the organization.
Best Practices for Employee Training
There isn't one simple solution for all your employee training challenges. However, there are certain elements you can incorporate into your employee training habits to make it more efficient and streamlined, which can prevent these issues from its source.
Here are some best practices enterprises can follow to ensure effective employee training:
i. Identify Employees' Training Needs
Before creating an employee training strategy, you must understand that each employee's requirements are different. Factor this into the equation and customize training to cater to the different learning styles of different employees.
Send out surveys to find out your employees' preferred mode of learning, their skillset, and experience, what aspects they're struggling with, etc.
Consider the following factors before customizing the training program:
Skill level

Demographic

Work environment

Preferred delivery method
Once you identify their needs and understand them, it becomes easier to tailor your training method.
Focus on what your employees are motivated by and where they need help. Showing your employees that the training can positively impact their performance as well as their career, while also creating tangible business outcomes can motivate them to be engaged in the program.
ii. Assign Leaders and Get Executive Buy-in
Assign a person to manage the training and development program. This can be the L&D manager, the chief learning officer, etc.
This manager must be invested in the employee's learning and be open-minded enough to listen to them and understand their woes. The manager must use this feedback to improve the training and motivate the employee to leverage the training to its fullest.
This person is also tasked with marketing the program within the organization to get executive buy-in. Having the leadership's support can help drive the importance of the program throughout the organization.
Once the program manager identifies the training needs of the organization, they must align them with the business outcomes. Senior leaders will be interested in learning how the training program can impact the bottom line of the company. The training manager must convey this clearly to get support from the top.
iii. Set Achievable Goals and Track the Right Metrics
The training manager should determine how the organizational training needs align with the business to quantify the training in terms of business outcomes.
Define goals for each employee to help them understand how their individual learning can help their personal career as well as the business outcomes. Break down the training into achievable milestones to keep employees motivated and invested in the program.
To understand the progress of each employee's training, set measurable Key Performance Indicators (KPIs). This benchmarking strategy can help you evaluate the progress and ensure that the progress reports are available to you.
Below are some KPIs that can help understand the effectiveness of your training:
Training attendance rate

Average time to completion

Engagement rate

Average time on platform

Drop-out rate

Training completion percentage
Analyze and review these KPIs regularly to make changes to the strategy as needed.
iv. Make Learning Interactive
A key reason why employees aren't engaged in the training is that most training programs are dull and tedious. Training managers have to understand that training, when done right, is beneficial to the organization as well. Providing a pleasant experience while training can help both the employee and the business.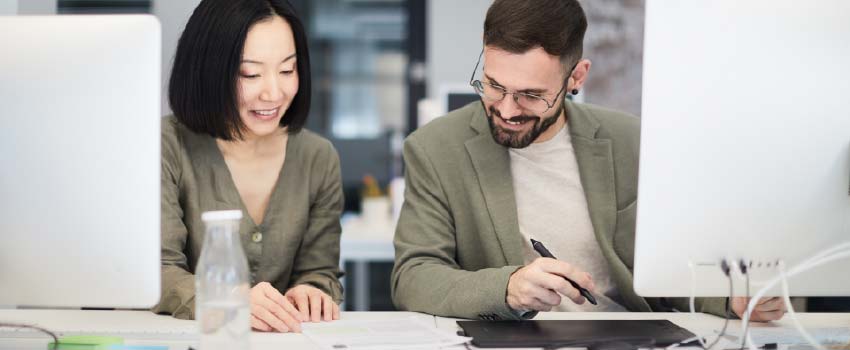 Traditional classroom training is quickly becoming outdated and they have to be replaced with something that is more interactive and can serve remote employees as well.
Invest in systems technology that simplifies training and tech adoption and understanding software. Digital Adoption Platforms are a good example of such tools. It benefits both the employees and the training manager as well as the organization. Walkthroughs that guide employees through complex tasks with just a few clicks help the employees learn on the job. The analytics and insights that a DAP provides can be used to fix gaps in your training methods and processes.
Incorporating rich media, gamification, quizzes, assessments, etc. into your training program helps speed things up by making it interactive and not just a one-dimensional process.
v. Reinforce Training and Get Feedback
The only way to help your employees beat the forgetting curve is by reinforcing what they learned by continually providing training and making learning content easily accessible. Organizations spend heavy loads on training only to realize that what is taught isn't being applied to their work.
Employees need contextual training that is reinforced by ongoing support and assistance. Training reinforcement can be done in a series of small lessons or learning activities that support a core concept or skill. By continuing to teach what was learned before, employees will remember more and apply it to their everyday work.
Gather feedback from employees about their experience with the training program. Understand what helped them and what didn't, to improve the employee training program.
Top 5 Employee Training Methods
Below are the most commonly used methods of employee training.
1. Classroom-based Training
Instructor-led classroom training is a traditional form of training. In 2019, approximately 40% of training was delivered in a classroom setup.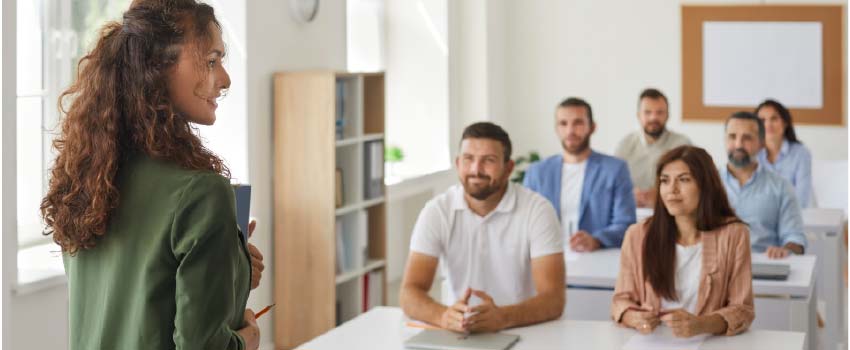 In this method, an instructor, who is a subject matter expert, trains employees and answers any queries that they may have.
Advantages:
Quick, real-time resolution of queries.

Can be used to train a large group of employees at a time.

Provides a human touch that is missing in technology-based learning.

Allows employees to interact with each other and learn.
Disadvantages:
Employees have to stop working to complete training which reduces productivity.

If your employees work in different shifts or at different locations, it is difficult to gather them all at once to schedule this kind of training.

There is a lack of hands-on experience in classroom training since they are removed from the technology that they will actually use on the job.

It is time-consuming and sometimes unnecessarily so, especially for topics that don't need a formal training session.

The trainer is obligated to making sure that every trainee is up to speed with the sessions, affecting the overall man-hours which otherwise could have been utilized for work.

Does not factor in the behavioral aspects of employees who are Not good for introverted employees or for people who are afraid to ask questions in public.

Arranging training infrastructure, space, food, and accommodation is a costly affair.

No means to measure the effectiveness of the training.
2. Mentoring
This type of training is conducted by a mentor, usually a highly experienced professional at the organization, who guides the employees, examines their progress, and evaluates their performance.
A mentor guides them at each step of the learning path and clears the doubts of the mentee and enables them to excel in their career.
Advantages:
Helps acclimate the employee to the job and organization quicker.

Employees have a "go-to" person to ask questions and learn the nuances of the company.

The mentee gains a sense of achievement when they get positive feedback from the mentor.

Serves as a transfer of knowledge and skills as experienced people leave or retire.
Disadvantages:
The mentor-mentee rapport, if strained could mentor and the mentee may not hit it off and may have a forced relationship, reducing the effectiveness of the learning.

The mentor will miss out on carrying out his normal job duties, reducing productivity.

If the mentee isn't progressing according to the mentor's expectation, it can cause frustration.
3. ELearning
In eLearning method, the training course is delivered with the help of digital resources via the internet. It can include pre-recorded videos, audio, animations, and quizzes.
These are self-paced courses that an employee can access from anywhere and at a time best suitable for them provided they have internet connectivity and a device to access it.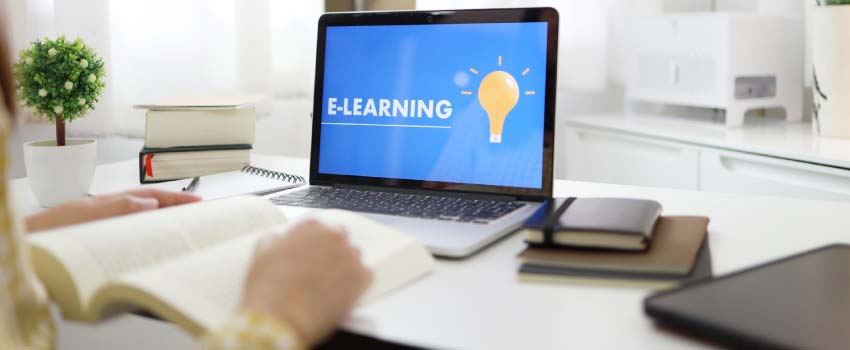 Advantages:
Organizations can save time and money that they would otherwise spend on trainers and training infrastructure office space.

Better employee engagement as employees can access the courses whenever they want they're comfortable.

Employees separated by location and shift can learn whenever they want.

The learning can be personalized based on each employee.

Easily scalable form of training.
Disadvantages:
There is a lack of social interaction.

eLearning is inaccessible to people without an internet connection.

It's easy for online learners to share answers and cheat on to assessments. and cheat.

Employees who struggle with that are bad with time management don't benefit from this method.
4. Social Learning
Social learning is a method of learning through the observation of other people's behaviors. Social learning at an organization is when employees observe and imitate other employees to perform daily tasks.
Advantages:
Better learning retention. 20% of learning is through formal means and the rest 80% is by informal methods, such as social learning.

Cost-effective training method.

Better productivity and efficiency.

Provides a network of mentors and promotes a learning culture at the organization.

Builds a sense of connection and belonging within your organization.
Disadvantages:
Difficult to structure the process of social learning.

Effectiveness cannot be measured.

Such an environment can promote misinformation.

There is a perceived security risk to the organization's sensitive information.
5. In-App Training
In-app training is a modern training method where employees are trained within the application they are using. The in-app training software acts as a guidance layer on top of software that guides employees through complex tasks.
Advantages:
Real-time and on-the-job training.

Provides easy access to guidance and learning content.

Highly cost-effective as no trainer or training infrastructure support is required.

Easy creation of training content.

Effectiveness can be measured via analytics in the application.

Training is highly customized based on the user's personal preference.
Disadvantages:
Lesser human interaction.

Undocumented queries cannot be answered.
It is evident that traditional training methods have a ton of disadvantages and that in-app training solves all those problems. A Digital Adoption Platform enables in-app learning with step-by-step guidance that can be accessed anytime and anywhere. More on that, in the next section.
How a DAP can Simplify Employee Training
A Digital Adoption Platform or a DAP is a comprehensive solution for all your employee training challenges.
Here are some reasons why a DAP is the best solution for can solve the problems we have highlighted above and streamline your employee training program.
a. In-App Guidance Through Walkthroughs
A DAP's highlighted feature is in-app guidance and rightfully so. For decades, employees have been stuck with highly inefficient classroom-style training and the solution to this problem has been right in front of us.
Guiding users in a step-by-step manner through the software that they will use is a highly effective way of training. Employees get contextual information right on their screens, exactly at the moment that they need help.
b. Centralized Hub for All Training Content
The in-app help deck that a DAP provides is extremely beneficial. Any employee that needs a quick resolution on a topic can get the answer with just a few clicks.
This way, training is reinforced and the employees retain information longer.
c. Save Costs on Training and Support
Organizations can save costs that would be spent on trainers, office space, IT support, etc. Even in the long run, a DAP such as Apty is cost-effective since it doesn't require any experienced personnel to be set up.
Apty lets you create workflows and all other training content without the need for writing a single line of code.
d. Remote-Work Friendly
Digital Adoption Platforms can help employees working at any location at any time. They provide real-time assistance and removes reduce the burden from support teams.
Employees working at homes from anywhere in the world can access learning content with just a few clicks.
e. Analytics and Insights
Apty allows training managers to analyze and measure the progress of training activities. Through software usage analytics, it finds employees' pain points with the software and recommends workflows to be created to improve the adoption of those processes.
Apty's proactive approach to training and digital adoption helps you analyze the software usage first to understand employees are dropping off or exiting. This insight can help you provide guidance where needed.
f. Activity Tracking and Goals
You can't improve what you can't measure. Employee training cannot just be implemented without measuring its efficacy. Organizations have to understand how well their training program is being adopted by employees and improve upon it, iteratively.
Apty's 'goals' feature makes this easier for enterprises to resolve this challenge. Simply put, it allows you to segment users based on type of browser, device, OS, department, or location, define rules on how they should complete activities, track the completion rate of any business process, view how correctly the activities are done, where they are dropping off, and much more.