Efficient Learning and Development is the cornerstone of a successful organization. Businesses are advancing rapidly and becoming more fast-paced by the day. Whether the company is undergoing a transformation or a structural change, Learning and Development plays a key role in actualizing their efforts.
Many key functions heavily rely on training and if training is not carried out well, you end up with a weak workforce, and everything crumbles.
In 2012, when companies were trying to achieve their pre-recession levels, 52% of the employees were not engaged and 18% of the employees were actively disengaged, according to a Gallup report.
Disengaged employees are less productive, lack enthusiasm when they deal with customers, and are a bad influence on co-workers. Due to disengaged employees, businesses were losing a whopping $550 billion a year in lost productivity.
Fast-forward to 2020, things are still bad, if not worse, as 54% of the employees were not engaged in their job and were actively looking for new opportunities. The level of disengagement has surpassed the 2012 levels and is at an all-time high. It's safe to say that organizations have failed to successfully engage their employees with their company or work.
It is time to have a successful Learning and Development plan by your side and revolutionize the way employees are trained at your organization.
What is a Learning and Development Plan?
A Learning and Development Plan is a strategy that helps to engage employees with their work. It eventually enhances the productivity, performance, and creativity of employees and improves the company's financial, and business outcomes.
Learning involves acquiring knowledge and skills to perform the tasks required by a job. Development refers to increasing an employee's knowledge horizon in line with personal and organizational goals.
Learning and Development Goals
Learning and Development are imperative to give employees opportunities to grow in their job and interestingly 94% of the employees will stay with the company if they are being trained regularly.
Traditionally, learning was focused only on boosting productivity. Over the decades, the concept of learning and development has evolved way too much. Today, L&D strategies are concentrated on enhancing workforce skills and development.
It will further ensure an affluent future for the organization and employees. The main goal of learning and development is to convert every theory aspect of employee work to practical to improve their knowledge and skills at the workplace.
Employee turnover cost is also humungous and organizations must look to enhance the capabilities of their existing workforce. They should do so not just for the sake of saving money but also to eliminate the effort and time required to hire a new resource.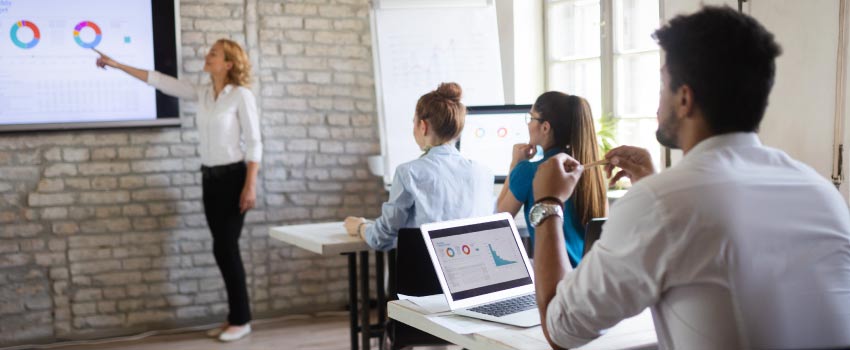 A well-trained employee will be able to deliver desired results and can help customers better which will eventually also increase customer satisfaction.
The Learning and Development plan aligns the business goals with employee's goals in such a way that it fuels the career of employees and also helps the business to attain desired outcomes.
Related read: The Landscape of Learning and Development
Learning and Development Strategies
A learning and development (L&D) strategy sets you a detailed list on how an organization can improve its human resource and employee capabilities.
One of the best strategies for learning and development is that you practice an L & D approach that adapts to the interests, levels of preparation, and strengths of your team. This approach helps not only your team map their own learning journey but also increases the their interest, improves engagement to proactively seek new learning resources.
What are the objectives of an effective Learning and Development strategy
The objective of an effective learning and development strategy is to first identify the required skills and knowledge of the individual or the team. After that, analyze what type of training or learning experience is best suited for acquiring these skills.
The most efficient way to learn is by practice. So, after the training or learning experience, provide opportunities for your employees to apply their new skills and knowledge in a real-world setting. Finally, measure the effectiveness of the learning and development strategy by assessing how well your employees have acquired the required skill sets.
Here are some objectives for an effective learning and development strategy:
Define the role precisely. There must be set guidelines as to responsibilities and expectations to learn the most important and necessary skills and information.
Figure out exactly what is required for the employee to learn to perform their duties. You can do this by surveying current employees on what they think could be improved in the training process.
Align learning and development with overall business goals. When employees' understand why they are learning something new, they will be more driven and motivated.
Build on the employees' skills. If they have already acquired certain roles or aspects of the job, you don't need to waste time or resources on unnecessary training.
Provide Feedback. Feedback is an effective mechanism for learners to understand where they stand. With immediate feedback, employees can plan further training in their environment.
How to Create a Learning and Development Training Plan?
Set Objectives
Consider Employee Requirements
Align Training with Business Outcomes
Analyze its progress
1. Set Objectives
Sometimes, organizations have unreasonable expectations and set unrealistic objectives for employees. Some companies even set vague goals or objectives which do not really have any meaningful business impact.
Organizations must merge their management objectives and engagement enhancement goals into the Learning and Development strategy.
2. Consider Employee Requirements
It is important to consider what type of training is required for your employee. The requirements of each department are different and businesses must consider it while selecting their training method.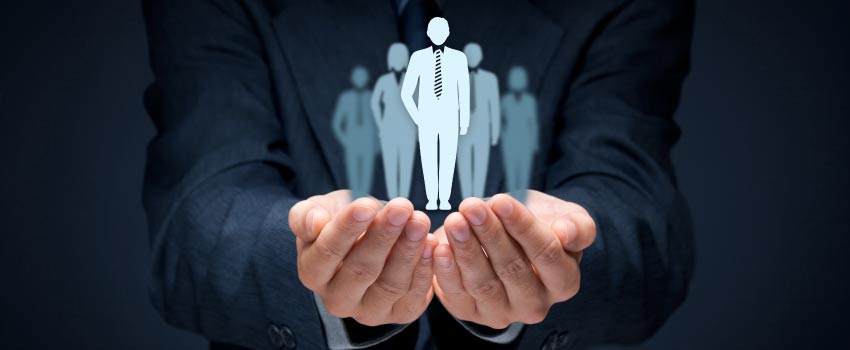 You can take feedback from employees via survey or use tools like Digital Adoption Platforms to understand where employees struggle in their job processes.
Based on the complexity of the problem, you can select training methods. This will give departments an upper hand in handling their day-to-day tasks.
3. Align Training with Business Outcomes
L&D supports multiple business functions and helps businesses achieve their goals. For instance, if Digital Transformation is underway, L&D will enhance the capabilities of the workforce to streamline the transformation.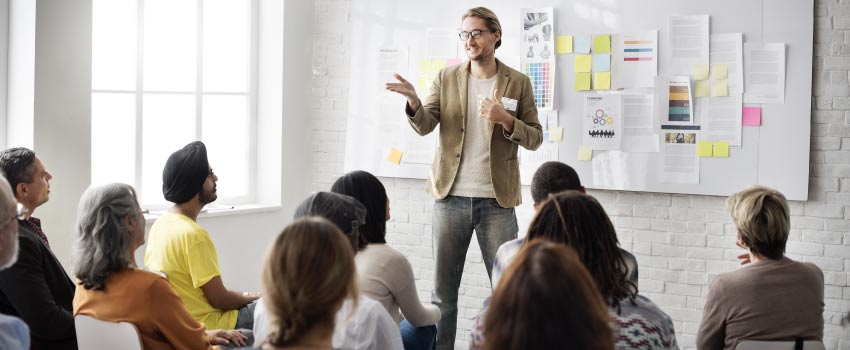 60% of the companies say that their learning has no direct connection with their organizational goals. To overcome this problem, L&D initiatives must be tweaked and optimized so it directly translates into satisfying organizational goals.
4. Analyze its progress
Several signals have to be analyzed to understand if the training program is successful.
Employee Performance: Analyze the efficiency with which the employees are accomplishing their tasks.

Developed capabilities: Find out if employees can develop new skills that are required for the job and if it has an impact on the business.

Objectives achieved: Analyze the difference in business outcomes after deploying the learning program. Check how frequently employees achieve goals.

Impact on the Organization: The overall impact of the training program must be observed. A great learning and development program not only improves employee skills but also positively impacts the organization's as a whole.
The Perfect Learning and Development Model
70/20/10 is considered a perfect Learning and Development model. Where 70% is work-based learning, 20% is social learning and 10% is formal learning programs.
Some learning experts suggest that formal learning has a bigger role in creating efficient employees and recommend a 50/30/20 rule.
You can either follow the above-mentioned rules or create your own learning program. The bottom line is to create a learning program that helps employees learn on the job. This type of work-based learning model can be complemented by social and formal learning methods.
You can easily get started with a work-based learning model with the help of a Digital Adoption Platform like Apty. It provides employees with walkthroughs that guide them from one step to another to accomplish their tasks. Apty also goes beyond walkthroughs and tooltips and helps you to identify gaps in your learning program to help enhance the learning experience.