Irrespective of the industry, process compliance is almost necessary for organizations in this day and age. Maintaining it is no cakewalk as employees often forget the practices that they need to follow to ensure compliance.
The dynamic landscape of businesses in this digital age causes regular updates to industry regulations and these new regulations demand changes in business processes. Process Managers must follow this closely as it can get complicated. Training employees regularly on ever-changing business rules and industry compliance is not an easy task.
Non-compliance to these regulations can leave your business at the risk of financial losses, business disruptions, security breaches, license revocations, and a loss of trust and reputation.
In this blog post, let's examine the challenges faced by Process Managers and how a Digital Adoption Platform can help them overcome them.
What Does a Process Manager Do?
Process Manager designs and oversees business processes. They closely work with team members and managers across different departments to ensure that the business outcomes are in line with organizational goals.
The Business Process Manager Roles and Responsibilities include:
Collaboration and coordination with multiple stakeholders to improve the

business process management

across the organization.

Deployment of tools that

ensure process compliance

and save organizations from the consequences of non-compliance.

Modification of business processes in accordance with updated internal and external policies.
6 Ways Process Managers can Ensure Process Compliance with a DAP
Train employees with multiple media
Announce updates
Reinforce training with the guidance
Ensure data quality
Analyze efficiency
Automate repetitive tasks
1. Train employees with multiple media
It is essential to train employees to become compliant with the designed process. There are multiple ways through which employees can be trained. It can be through documents like PDFs, PPTs, and knowledge base links that can be accessed to understand new processes. Training can also be done with the help of videos that employees can later revisit at a time of need.
When given the choice of multiple media, employees can select the training content that they prefer and understand how to be compliant while carrying out tasks.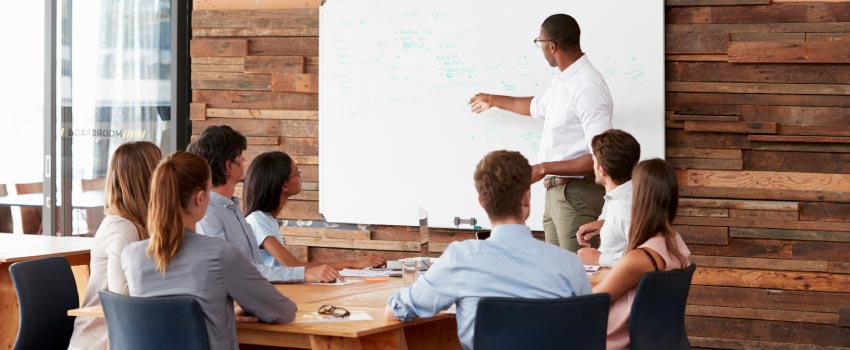 Training can also be complemented with walkthroughs that guide employees to perform tasks in a process-compliant manner.
Apty is a Digital Adoption Platform that simplifies training and provides easy access to any type of learning content through its in-app deck.
2. Announce updates
Policies and regulations can change at any time due to internal and external factors. Hence, it is important to keep employees in the loop about these changes and about their involvement in staying compliant.
Process Managers usually approach this issue by sending out e-mails to employees, notifying them about the change. This is very ineffective as most of the time, employees ignore them or plan to revisit them later. This method fails to educate employees about the change and can be disastrous for any company that wants to be compliant.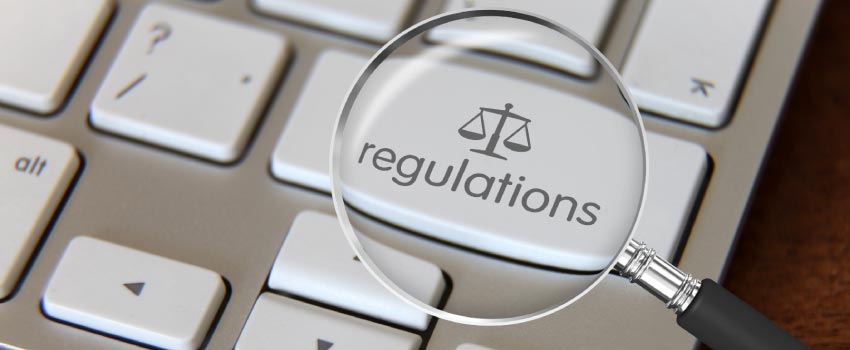 The ideal approach would be to notify the employees within the application that they use. Apty's announcement feature does exactly that.
It notifies employees about changes in guidelines, rules, or policies of the organization. It also guides them to perform actions to complete the process, making them learn on the job. This method has a higher success rate which is not achievable by using any other communication channel.
Apty also allows you to monitor and analyze the interaction with the announcement to see the engagement rate. You can choose to keep the notification active until the employee acknowledges the message.
Related Read: Address Business Process Challenges Immediately
3. Reinforce training with the guidance
As mentioned earlier, effective employee training is the first and most crucial step to ensure compliance at your organization.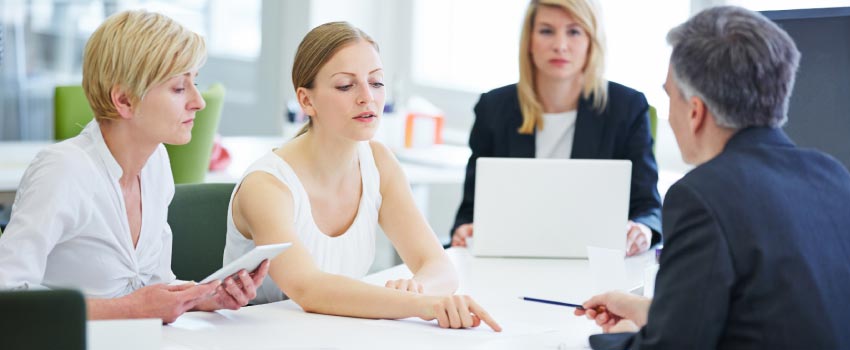 However, training can be pointless if it is a one-time thing. The forgetting curve hypothesizes that employees forget 70% of what they learn in training within a day. Even after such intensive training, employees tend to make mistakes or forget the process.
People need continuous learning to understand a concept and make it stick. It is no different for employees in a company learning to perform tasks that ensure process compliance. In-app walkthroughs that guide employees to complete tasks step-by-step can solve this issue.
Digital Adoption Platforms like Apty make it unbelievably easy and quick to create walkthroughs and easily accessible learning content in all other formats.
4. Ensure data quality
A major part of process compliance is to receive data in the correct format at all points of input. Clean data ensures compliance but is also a reliable and effective way to make the right business decisions.
Due to complications in processes and the involvement of multiple applications, employees often get confused and enter incorrect data. According to McAfee, an average enterprise uses over 464 applications, and larger enterprises use over 788 applications.
With each passing year, the number of enterprise software used is increasing at a rapid rate and because of this, the process gets exponentially complicated.
Apty's data validation tool prevents employees from entering data in the wrong format and nudges them to correct it, in order to move to the next step. It simplifies the process of ensuring data quality as it is easy to set up and can be deployed at all data entry points.
Process Managers can define various types of validations on form fields in any application. They can check if the field is empty if it follows defined expressions, the length, and format of the input, etc.
To counter this, Process Managers can use a Digital Adoption Platform, that can be deployed on multiple applications making it easier to guide employees to complete a process that involves switching to other applications.
It eventually helps organizations to maintain business standards, data integrity, and consistency, and help implement complicated business rules and processes effectively.
5. Analyze efficiency
No project is successful if it is not measured. Project Managers must analyze the efficiency of the new process with the right tools, taking into account, Key Performance Indicators.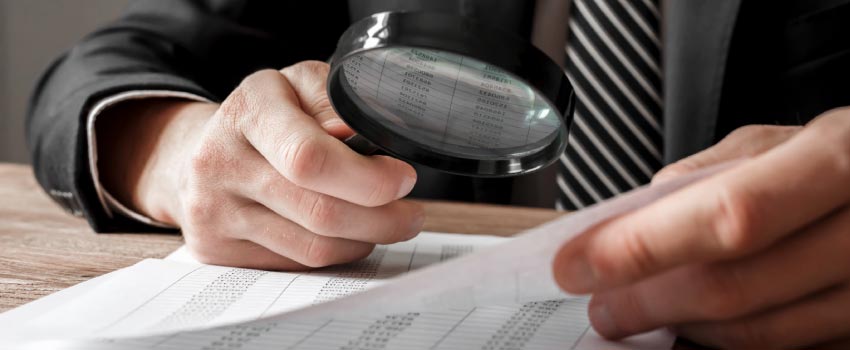 With a Digital Adoption Platform, it is possible to measure and analyze the following:
Engagement rate

Objective completion rate

Drop-off rate

Churn rate

Average session time
The analysis doesn't end here. Process managers can use Apty to find out what workflows and validations were completed and which ones were exited most regularly. This analysis can help them understand whether employees are able to follow a defined process. If not, the processes can be modified to make them easier to adopt.
Relevant Read: Workflow and Validation Dashboard to gain deep insights
6. Automate repetitive tasks
There are many processes that employees repeat several times in a day. It consumes their time which can be otherwise put to better use. A good practice to follow is to identify mundane tasks and automate them using Digital Adoption Platforms like Apty. Apty is powered by Robotic Process Automation (RPA) and Artificial Intelligence (AI).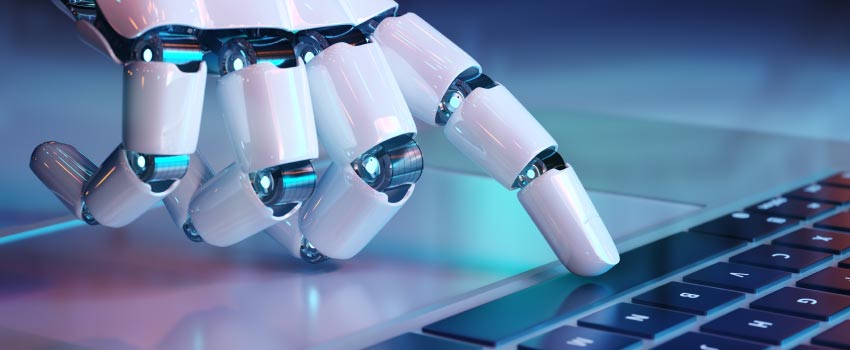 A few feature-rich DAPs have chatbots that automate tasks by conversing with employees to get the required information to complete those tasks. Employees can complete their tasks without even opening the application. Apty's chatbot does just this.
This way, automation becomes a more interactive and simpler process that employees can easily access.
Digital Adoption Platforms are powerful and user-friendly tools that can change the way businesses approach process compliance. It guides employees to learn new processes and ensures that they enter accurate data.
With Apty, these features are just the tip of the iceberg. Irrespective of where you are in the process adoption journey, a Digital Adoption Platform can make its adoption easier and efficient.