When employees join a new company, their main objective is to develop their skills, contribute their value to the company, and advance their careers. It is in an organization's best interest to help employees achieve this as it can increase their engagement and productivity. Companies usually approach this by investing in training programs but they've realized that this is just a temporary solution.
74% of the employees think they are unable to achieve full potential at work and would like access to learning opportunities to fuel their careers.*
Organizations shouldn't take lightly as over 40% of employees leave the job if they receive poor training.
Due to this, the job of an L&D Director is becoming increasingly difficult as creating a perfect training program is not easy, and ensuring employee success in a short period is almost impossible. There are also several organizational learning barriers which the L&D director has to overcome.
In this blog post, we will discuss several ways to improve the standard of training and overcoming training challenges with a Digital Adoption Platform(DAP).
What does the Director of Learning and Development do?
The Director of Learning and Development develops and implements learning strategies and programs. They consider the needs of the organization and employees to align them with L&D activities to drive business outcomes in the available budget.
The job of the L&D Director is complicated they have to analyze the organizational needs, create training programs, and identify the employee skill gaps. Based on this, they have to choose beneficial training tools and design the roadmap to achieve success.
Relevant Read: Learning and Development Training in the Modern Era 
Here are 6 Ways the Director of L&D can Improve Training Standards with a DAP
Overcome high cost of content creation
Develop a custom learning path
Create engaging content
Design an in-app onboarding checklist
Reinforce training
Understand the employees better
1. Overcome high cost of content creation 
L&D Directors have to create high-quality learning content for employees on a shoestring budget. They have limited resources that they have to gather to create knowledgeable content in a limited time. The challenges faced by the Learning and Development team are immense when it comes to satisfying different departments and job roles.
Directors can easily get over this hurdle by using a Digital Adoption Platform which can be used to create self-guided walkthroughs custom to specific job roles across different departments. Creating walkthroughs takes far less time than creating courses using traditional means.
A Digital Adoption Platform is not only limited to walkthroughs. The instructional designer or the training analyst can convert these walkthroughs into any format with just one click.
They can convert it into PDFs, PPTs, videos, and SCORM format. These converted content can then be stored to be accessed by employees at the time of need. The SCORM content can be deployed through Learning Management Systems (LMS) and used immediately which saves time on creating the same content in other complicated authoring tools.
With a good Digital Adoption Platform, Enterprises can save millions of dollars in content creation.
2. Develop a custom learning path 
Each department and job role is different. The level of experience, knowledge, and preference varies in a big organization. The same web application is used differently and having a generic training or learning program for all could be problematic and confusing.
L&D Directors must start by analyzing the types of learners and diverse job profiles in the organization and consider an employee with a low level of expertise within that department as a reference point.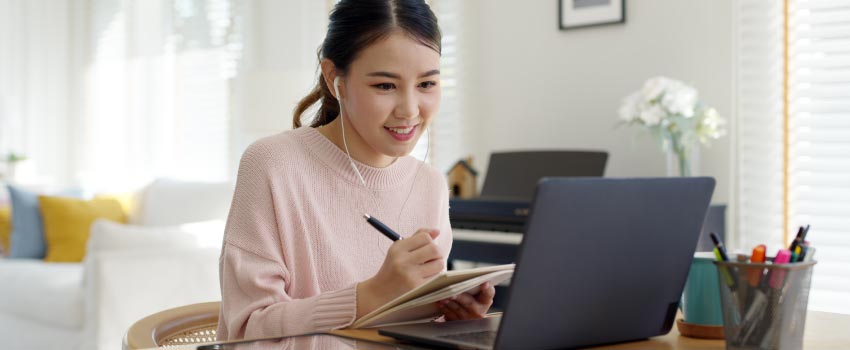 Start creating a rough training program to get a basic understanding. Once you have some idea about the audience, you can deploy a solution like a Digital Adoption Platform that is capable of analyzing user behavior. This analysis helps gain actionable insights into each user group.
It helps to understand the knowledge gaps of employees and helps the training team to segment employees based on their profiles. The segmentation can change in the future based on the location, device, browser used, time zone, user id, and other custom differentiators.
It helps the training team understand employee behavior on the application. Based on this, they can identify where a particular department lags while using the application.
This insight helps them create relevant training content that the employees will find valuable. Training content can be also be created using Digital Adoption Platforms.
3. Create engaging content  
The human attention span is decreasing by the day. If the training content is not engaging, chances are, employees will not learn the required skills to apply it in their job.
A Digital Adoption Platform can be used to create content that engages employees by making it interactive and fun. As discussed earlier, organizations can use a DAP to analyze user behavior with an application and understand the path with the least friction to complete a task.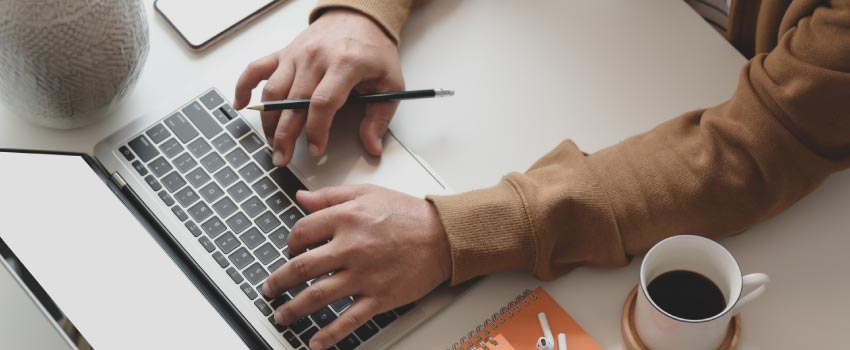 Using this data, they can create walkthroughs to guide employees and help them accomplish their tasks seamlessly.
Creating walkthroughs using DAPs is a better option than creating a simulated or sandbox environment to train the employees. A Digital Adoption Platform enables businesses to empower their employees with knowledge by training on the job.
This experiential training style relieves employees of unnecessary details and helps them focus on more important aspects of their job role.
4. Design an in-app onboarding checklist 
Enterprises are always on a hiring spree as they continuously expand their operation in different territories, acquire or merge new companies, or sometimes for replacing an employee that isn't performing well. Irrespective of the reason, the process of hiring, onboarding, training, and re-training goes on.
Among all these steps, the difficult part is onboarding because this is the phase where employees decide whether to stay with a company for the long haul or start looking for a better opportunity.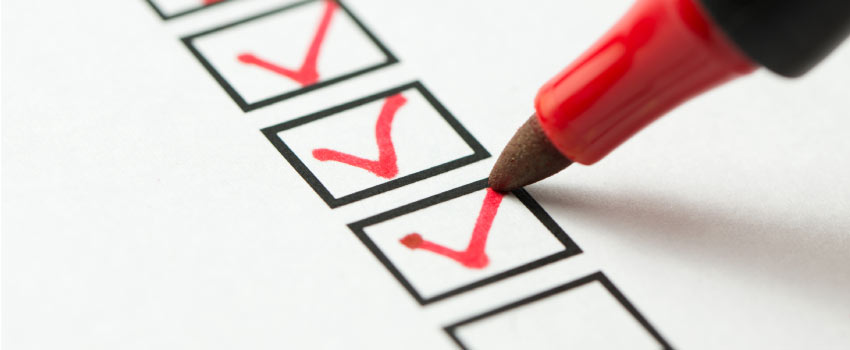 So, it is imperative to create a smoother onboarding experience for employees and that can be achieved using a Digital Adoption Platform. A DAP usually comes with an in-app help deck that contains all the important training content and an onboarding checklist in one place.
If the employee is new or they are using an application for the first time, these checklists immediately help them master the application and execute their tasks. This onboarding checklist contains selective workflows or a list of items that the employees are required to perform to understand the application, process, and their job.
Once they complete an action, the list entry gets checked and they are asked to complete the next one. This way, the employees and the admin can keep tabs on their progress. The employee can revisit the completed action items or workflow to reinforce what they have learned or they can go to the training section to access other relevant training contents.
Related Read: The Ultimate Learning and Development Plan
5. Reinforce training
Big Organizations are investing heavily in training. As of 2020, an average big company is investing $22 million in comparison to $17.7 million in 2019.
It clearly shows the importance of training but the problem with traditional training is that it demands a high amount of time from employees which they have to spend away from their desks. It takes months to learn an application and even more time to master it. Such delays impact the bottom line of the organization.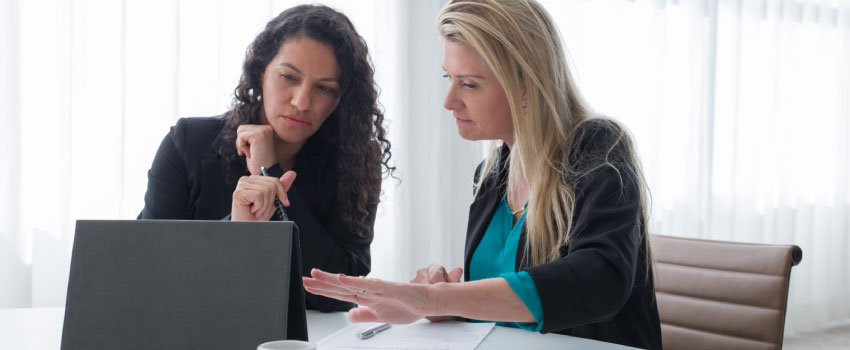 It is important to provide a traditional form of training but it must be complemented with modern learning techniques and tools like Digital Adoption Solutions which can guide employees within the application at the point of need.
Traditional training takes time and most times is ineffective. The industry is constantly changing and your competitors might be staying ahead of the curve with solutions like DAPs.
So training provided using a solution like a Digital Adoption Platform can accelerate the learning process and help employees consume content in formats of their choice.
6. Understand the employees better 
The landscape of learning and development is always changing and shooting in dark with assumptions can be dangerous for any organization. A strong understanding is necessary before taking any action and that is possible by gaining insights into a variety of aspects like user behavior, application usage, process compliance, etc.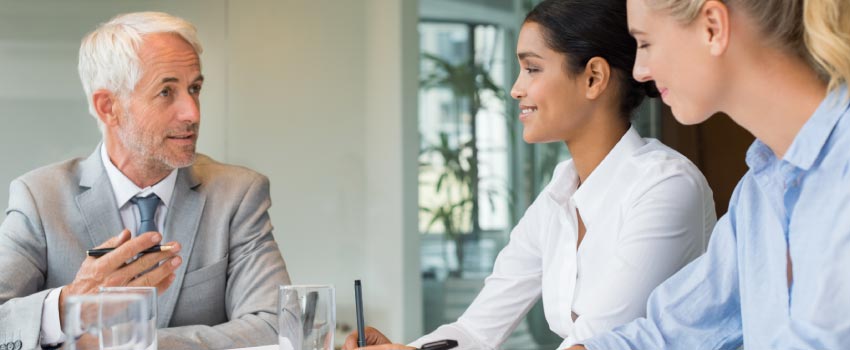 A Digital Adoption Platform like Apty helps by analyzing and understanding application usage and user behavior. This information is used by its AI engine which then recommends the type of content that each employee needs to do their job efficiently.
Once the content is created using Apty, its efficiency can be measured based on various parameters like the drop-off rate, task completion rate, and engagement rate. These insights can be used to improve the content.
Using Apty, the L&D team in coordination with the department heads can create an activity funnel that helps to check whether the employees are taking necessary steps as intended while completing a task.
It ensures clean data input and business process compliance. This data is important for business leaders to make crucial business decisions. The chances of inaccurate or incomplete data are eliminated with a tool like Apty.
Now that we have understood the ways in which a DAP can improve upon the learning and development efforts at your organization and in turn, its training standards, you must be wondering what dap to choose from. Click below to learn more about Apty and why several Fortune 500 Companies chose us for their Digital Transformation efforts.
*Source: Research by Middlesex University for Work-Based Learning