Enterprise digital transformation is no longer a "nice to have". Instead, it's become "essential" for many organizations just to keep pace with changes in consumer behavior and advances in technology, such as Artificial Intelligence (AI), Machine Learning (ML), and Blockchain.
Fueled by the pandemic, enterprises are embarking on digital transformation programs faster than ever.
Research firm IDC* predicts the digital transformation market will reach $6.8 trillion by 2023. Furthermore, they expect 75% of organizations will have comprehensive digital transformation (DX) implementation roadmaps in place, up from 27% today.
In this guide, we'll highlight the benefits and challenges of digital transformation, look at some common examples, and show you nine steps to follow for a successful enterprise digital transformation in your organization.
What is Enterprise Digital Transformation?
Enterprise digital transformation is the process of implementing digital technologies, talent, and processes to create new — or improve existing — business operations, culture, and customer experiences to satisfy changing business and market requirements.
It makes organizations rethink how they use technology, people, and processes to pursue new business models and revenue streams, driven by changes in customer expectations around their products and services.
For example, enterprises that sell traditional goods have to operate like their digital counterparts and create more perceived value for their customers.
The process of enterprise digital transformation requires departments to cross-collaborate and combine business-focused philosophies with rapid application development models. Ideally, CEOs, CIOs, and other C-level executives should drive any enterprise digital transformation.
Why is Digital Transformation Important?
There are several reasons why an organization may embark on digital transformation. However, the most likely reason is that they have to transform to survive.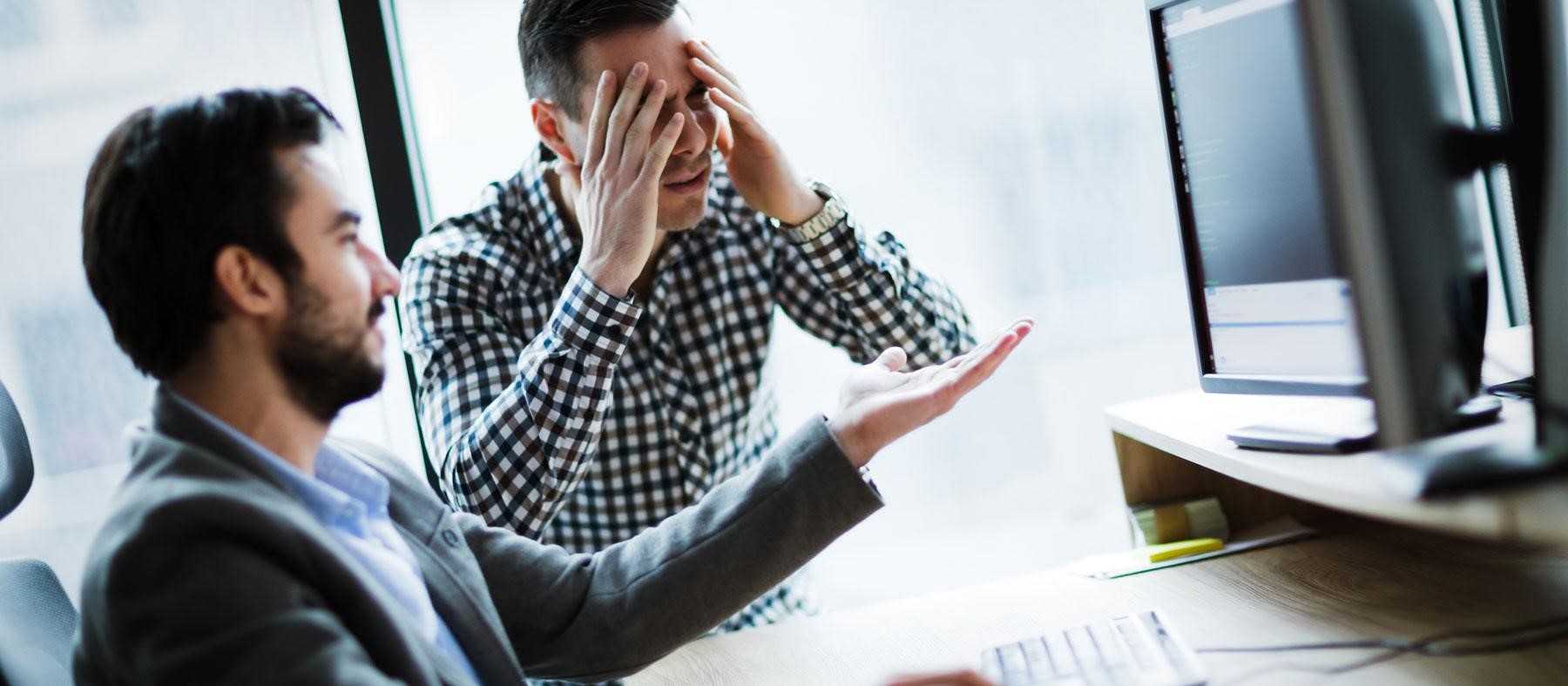 For instance, organizations had to adapt quickly to supply chain disruptions, time-to-market pressures, and rapidly changing customer expectations caused by the pandemic.
Here are some more reasons why digital transformation is essential for any enterprise looking to grow and stay ahead of the competition in a digital-centric world.
i. Customers expect on-demand
Both internal and external customers expect the same technical experience in the workplace as in their personal lives.
To achieve this digital transformation and get the right user experience for employees and customers, businesses require more agile hybrid IT services and user-friendly applications.
ii. Employees need to increase productivity
With the new hybrid work models, employers are looking for ways to increase productivity, and digital technology plays a pivotal role in helping employees achieve that.
Digital transformation, for instance, allows business functions like finance and HR to automate manual processes like payroll and accounting.
iii. Organizations prioritize security
The hybrid working models also mean enterprises need robust, up-to-date security measures to accommodate office staff and remote workers using personal networks and devices.
iv. Make better decisions, faster
Finally, enterprises have access to more significant volumes of data, but they require the right analytical tools to leverage valuable insights and make better business decisions faster.
The Impact of COVID-19
Before COVID-19, organizations were on a relatively slow journey towards a digital business model. However, the pandemic has forced a dramatic acceleration of change and the investment required for digital transformation.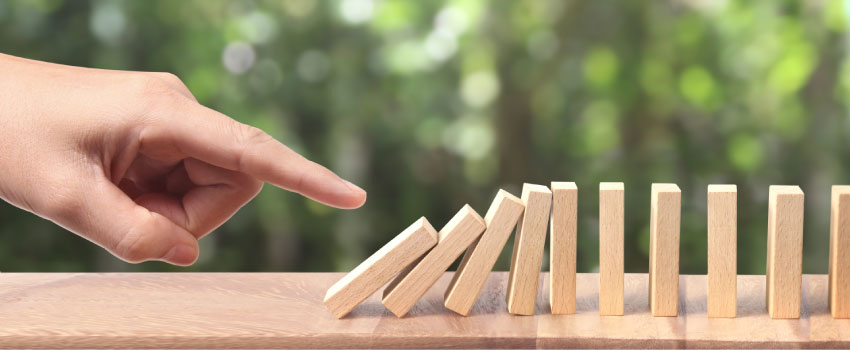 KPMG's 2020 global survey found that organizations are heavily investing in technology to address immediate issues like falling revenue and interrupted supply chains, as well as building long-term competitiveness and resilience.
67% say they've accelerated their digital transformation strategy as a result of COVID-19

63% say they've increased their digital transformation budget as a result of COVID-19
A further survey by McKinsey revealed how enterprises quickly reacted to meet consumer behavior.
They made a rapid shift toward interacting with customers through digital channels:

They accelerated the creation of digital or digitally enhanced offerings:
Bottom line: The pandemic has compressed digital transformation timeline for many enterprises:
What Drives Digital Transformation?
Technology is, of course, an important component of digital transformation. But often, it's more about letting go of outdated processes and legacy technologies than about adopting new ones. Also, it's about enabling innovation.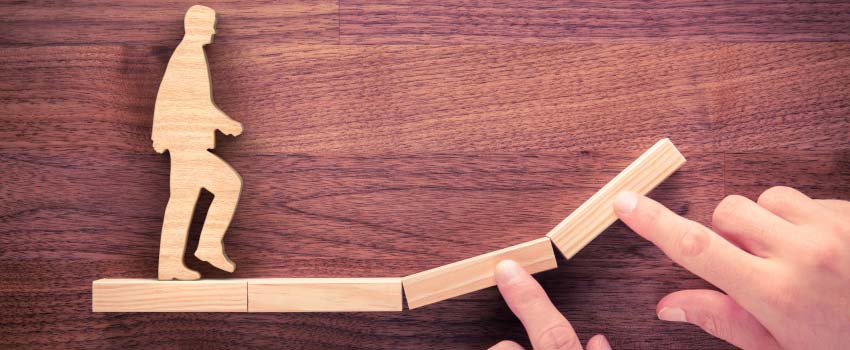 For example, many government agencies are realizing the full benefits of using the cloud to cut costs and gain strategic advantages.
Legacy technology still hinders CIOs' efforts to implement a digital transformation strategy successfully. For instance, if you spend 70-80% of the IT budget operating and maintaining legacy systems, there's not much remaining to invest in new technology. And the older the legacy systems become, the more maintenance they require.
According to a Deloitte survey, a critical factor driving legacy upgrades is technological relevance. Legacy systems lack flexibility and carry a significant "technology debt" with outdated languages, databases, and architectures. These prevent many organizations from advancing and supporting analytics, real-time transactions, and a digital experience.
Business leaders must take advantage of technology wherever possible to move with the rapid pace of digital change today. For many, that means adopting agile principles across the business, automating technologies where possible, and reducing the budget on legacy systems.
Who Drives Digital Transformation?
Typically, C-level executives with budget, influence, and respect drive digital transformation. Some companies have specific digital transformation roles, such as a chief digital officer or chief strategy officer.
In contrast, others rely on the CIO, CTO, or COO to lead digital transformation alongside their other responsibilities. In both cases, the CEO usually appoints the person in charge of the digital transformation initiative.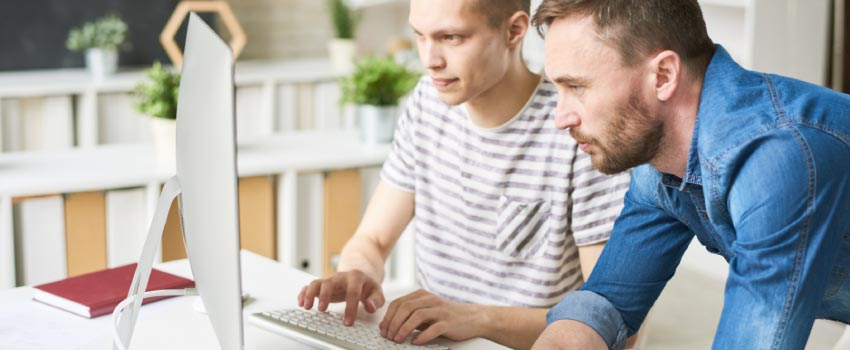 Other essential roles include:
Technologists

who advise on the best applications, services, and products for the project.

Security and compliance specialists

to resolve potential issues.

Business technology liaison officers

to connect business and technology strategy.

Project managers

to keep the project resourced, on time, and within budget.

Financial stakeholders

, usually C-level execs, to oversee project status.

Marketers

to communicate the business goals and technological impact to employers, customers, and business partners.

Implementation leads

to focus on the new technology stack and change management.

Evangelists

to generate excitement for the project and help source funding.
Benefits and Challenges of Enterprise-Wide Digital Transformations
There are many benefits and challenges associated with enterprise-wide digital transformations.

A. Benefits
Cost concerns for many companies often drive digital transformation. For example, moving data to a public, private, or hybrid cloud environment lowers operational costs by reducing hardware and software maintenance and enabling team members to work on other projects.
However, there are several more benefits of enterprise-wide digital transformations.
i. Increased employee productivity
Integrating the right tech tools can streamline workflows and increase employee productivity. By automating many manual tasks and integrating data throughout the organization, team members can work more efficiently.
ii. Improved resource management
In 2020, enterprises used an average of 900 applications, making it extremely challenging to provide a consistent experience. Digital transformation can integrate dispersed applications, databases, and software into a central repository that improves resource management across business units.
iii. Make better decisions, faster
With the advent of big data, enterprises have access to more significant volumes of data than ever before. But by placing the right set of analytical tools at the center of a digital transformation strategy, businesses can convert this data into valuable insights to make more informed decisions faster.
iv. Improved customer experience
Expectations are sky-high when it comes to customer experience (CX) – endless choices, low prices, and fast delivery are the norm.
According to Gartner, more than two-thirds of companies say they compete primarily on customer experience. Furthermore, Accenture reports that CX is the key driver of sustainable business growth. And that even a 1% increase in CX scores can result in millions of dollars in annual growth.
v. Increased revenue
Companies increase revenue and profits by improving customer experience, streamlining resources, and increasing employee productivity through digital transformation.
The SAP Center for Business Insights and Oxford Economics discovered that:
80% of organizations that have completed digital transformation report increased profits.

85% say they have increased their market share.

On average, leaders expect 23% higher revenue growth than competitors.
B. Challenges
According to studies by McKinsey, a whopping 70% of all digital transformations fail, and only 16% of executives from different companies said their digital transformation efforts are succeeding.
So what are the challenges holding them back?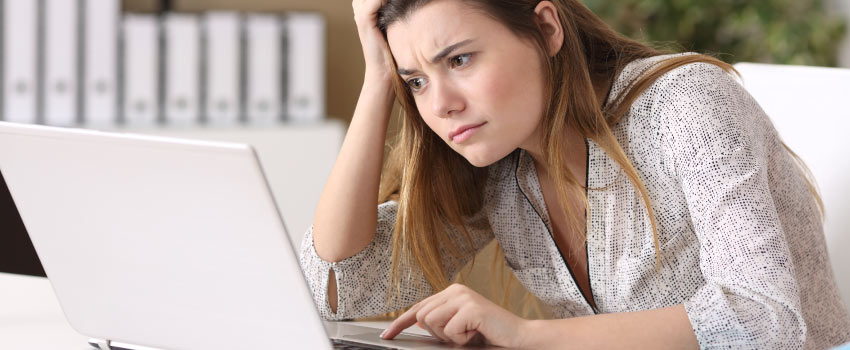 i. Technology and business outcomes alignment
Implementing new technology is only part of digital transformation. It also impacts employees, business processes, and company culture, so it's essential that technology aligns with business outcomes and is not implemented just for the sake of it.
Make sure you understand your current business challenges and goals, user needs across the organization, and how a digital transformation meets all these requirements.
ii. IT skills deficit
The lack of IT skills and the shortage of digitally-trained people is a critical challenge to digital transformation. Therefore, you'll have to ensure you have enough fully-skilled staff before you embark on a digital transformation journey.
iii. Data management
The collection, storage, and utilization of abundant data is the key to successful digital transformation.
In the modern enterprise, workflows typically span across different systems that don't all link together seamlessly, creating silos of information and an incomplete picture of business operations.
Therefore, you must integrate artificial intelligence, cloud computing, and flow analysis technologies for effective data management.
iv. Organizational culture
One of the biggest challenges of business transformation is organizational culture. A common misconception is that digital transformation is possible if a company upgrades its tools and technologies.
However, digital transformation is about technology and your organization's ability to adapt to these changes.
Even if you develop a robust digital transformation strategy, managing enterprise-wide change can be one of the most prominent digital transformation problems.
Employees usually resist any change until they realize the real impact the change will have on their work-life.
v. Strategy, timeline, and budget
Organizations need to make a significant investment in technology, resources, and time to drive digital transformation. For example, European insurer Axa invested €950 million over two years.
vi. Security concerns
The successful integration of digital technologies also requires a transformation of security, which is a significant challenge for organizations undergoing digital transformation.
Industry reports from research firms like Forrester and Gartner underline the same concerns as cybersecurity is complex, dynamic, and fast-changing,
It's no surprise that security is one of the critical factors that determine how successful a digital transformation is for companies.
vii. Employee training
It's important to remember that employees will need training on any new systems you introduce to make the digital transformation beneficial. If nobody knows how to use the system or how it integrates with other business processes, employees quickly become disillusioned and disengaged.
Traditional employee training and onboarding methods can be slow and cumbersome. But with Apty's Onscreen Guidance, employees can start using new technology and get up to speed in days rather than weeks.
Common Examples of Enterprise-Level Digital Transformation
Several well-known companies have publicly discussed their digital transformation efforts, including GE, Nike, Home Depot, Walmart, Target, and John Deere.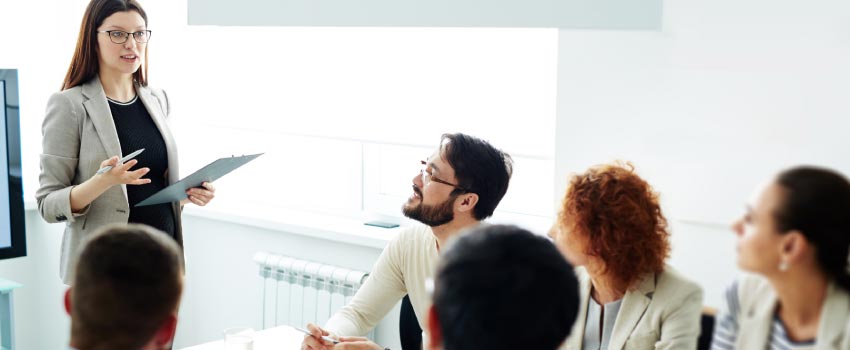 However, each organization is unique, and digital transformation is different for every single company that implements it. Plus, it's not uncommon for organizations to deploy more than one kind of transformational technology simultaneously.
Despite this, many organizations are attracted to similar types of technology. Here are some of the more common examples of enterprise-level digital transformation projects:
Converting from brick-and-mortar to e-commerce sales.

Migrating from on-premise to cloud data centers.

Analyzing big data to improve efficiency and optimize business processes.

Utilizing artificial intelligence (AI) and machine learning in business analytics to uncover new insights.

Developing mobile apps so customers can interact with the company from their phones.

Integrating Internet of Things (IoT) sensors, digital twins, blockchain, and other technologies directly into products.

Adopting digital marketing and social media over traditional advertising methods such as direct mail, television, and newspapers.

Using virtual reality (VR) and augmented reality (AR) to improve product design and customer experience (CX).

Allowing employees to work remotely, thus improving employee satisfaction.
Most digital transformation efforts incorporate several of these types of technologies and also require a change in business processes and strategy.
Check out the bonus resource to see more digital transformation examples.
9 Steps to a Successful Enterprise Digital Transformation
Follow these nine steps to ensure your enterprise has a successful digital transformation.
1. Align objectives with business goals
It's essential to align digital transformation objectives with business goals. Technology leaders need to know the enterprise's problem and align their goals with the business's outcome.
Successful digital transformations are always aligned to the business outcomes.
2. Get full executive buy-in
It's crucial that you get executive buy-in from the start. Your digital transformation project may be competing with other projects for resources and budget. But having an executive sponsor, like the CEO, CTO, or CIO, will ensure your project gets prioritized.
Without executive buy-in, the digital transformation team will constantly be struggling to achieve its goals. And soon, the other employees will lose interest because it appears senior management is neither interested nor committed.
3. Get IT and business execs working together
Traditionally, IT departments were there to fix broken services, e.g. the network's down, the printer's not working. But with a digital transformation project, IT and business execs need to work together from the start to solve problems and deliver value for customers.
4. Define your processes
Digital transformation will only be successful if it integrates with your daily workflows. You need to define your processes to improve existing workflows so that employee productivity increases.
Ask yourself questions like:
How can we improve our sales team's effectiveness by implementing a CRM?

How do we help our accounting department to prioritize invoices?

How can we automate repetitive processes so that our employees can focus on value-adding tasks?
Work on one process at a time, deploy the technology, measure the results, and move on to the following process if successful.
5. Choose the relevant technologies
It's essential to choose the relevant technologies that will make your digital transformation successful. Don't be drawn into using a trendy tool or app if it's not suitable for your goals.
If you have any doubts or challenges with this step, you can consult with third-party specialists to find the best tools to enhance the efficiency of the enterprise.
6. Identify and select strategic partners
Your existing IT leaders will need help and resources to fulfill a digital transformation project as they won't have the in-house skills or bandwidth to complete everything.
Whether it's a Big 4 consultancy, system integrator, or boutique design shop, make sure you identify and select strategic partners with proven track records whose values align with yours.
7. Take a phased deployment approach
A phased deployment approach divides the transformation project into discrete sections aligned around business processes. You may need to build temporary interfaces between the old and new systems, but it's worth it in the long run if it causes less disruption to the business.
While a phased approach can take longer, it gives you more flexibility to test individual parts of the project as they go live.
8. Formulate a change management plan
The objective of a change management plan is to ensure your employees actively participate in the digital transformation process. It provides a systematic approach and helps enterprises make changes with minimum disruption and maximum benefits.
Formulate your plan to focus on what changes should take place, how to get your workforce onboard, and how to move forward. Also, decide how to address any resistance to change from employees.
9. Create an employee training plan
A significant aspect of digital transformation is the employee training program, as it determines how the enterprise will embrace the new technologies and become more efficient.
As many employees are now working remotely following the pandemic, you also need to ensure you create a hybrid training plan to suit everyone.
Apty ensures a smooth and successful transformation by helping users master the new technology quickly while also giving stakeholders detailed data to measure digital adoption.
Streamline Your Digital Transformation With Apty
With more organizations undergoing digital transformations just to survive and more businesses accelerating their digital programs to keep pace with post-pandemic consumer behavior, it's crucial to follow the steps above.
With Apty's digital adoption platform, you can:
Gain visibility to track and measure your transformation.

Overcome technical skills gaps and employee resistance to change.

Implement new technology up to 3 times faster.

Provide real-time support to employees 24×7.