Employee Training is a must for any Enterprise and you cannot shy away from it. To create proper training it is necessary to equip your training team with the right tools and it must be ensured by the Training Manager.
The right training and onboarding tools help your team to increase the efficiency of the employees. 24% of profit margin is witnessed by companies that spend more on training in comparison to those who spend less.
With stakes so high, you need a robust solution like a Digital Adoption Platform that will not only simplify the creation of training content but will also make your employees efficient and productive.
With a DAP, you can cater to the needs of your employees by guiding them at each juncture and helping them to seamlessly accomplish their tasks.
Whether it is onboarding, training, or reinforcing the learnings of your employees, you can achieve it all by using a Digital Adoption Platform like Apty.
Here is How Apty Helps Training Managers Deliver Flawless Employee Training:
Proactive Analytics and Insights for Better Understanding of Users
In-app Onboarding Flows to Make Training Simpler
Automate Repetitive Tasks to Save Manual Effort
1. Proactive Analytics and Insights for Better Understanding of Users
In this data-driven world, meaningful and actionable insights are a must to overcome any training challenges that your employees might face.
For this, you need a Digital Adoption Platform that is enabled with proactive analytics which can help you understand the pain points of your employees while they are using the application.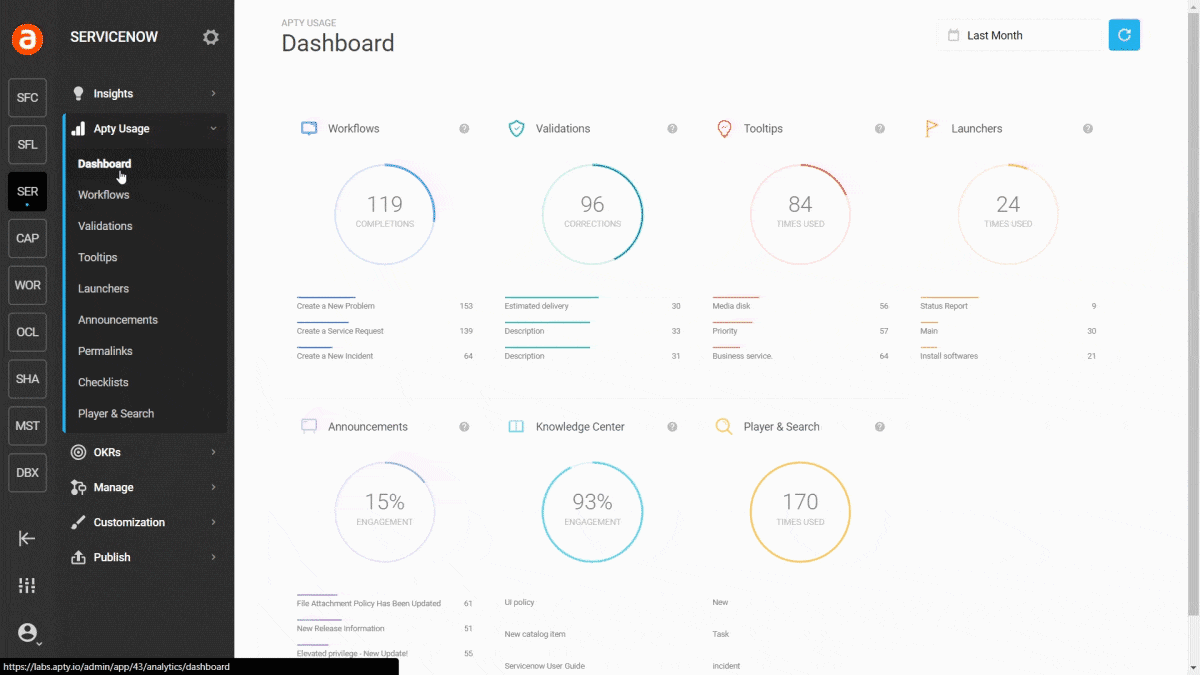 This way you will be able to create contextual walkthroughs that your employees will find useful and will make employee training better.
Highlights of Proactive Analytics and Insights:
The analytics helps you to identify where the employees are struggling even before creating the walkthrough or any other training content.
The overall understanding of your employees helps Training Managers to design contextual and meaningful workflows without any estimation and improve it with time.
How Proactive Analytics helps Training Manager:
It saves the valuable time of both the Training Manager and the employees as the training team can identify employee pain points even before creating any walkthrough or training content.
This way they create relevant content that their employees will find useful. Not only that, these walkthroughs and other training content can further be improved with regular proactive insights generated by Workflow and Application analytics.
2. In-app Onboarding Flows to Make Training Simpler
Going through a regular or traditional form of training could be time-consuming and as a result, it becomes difficult to make the most out of your enterprise software investments.
When you deploy a DAP solution like Apty, the in-app help-deck sits atop the application that the user utilizes.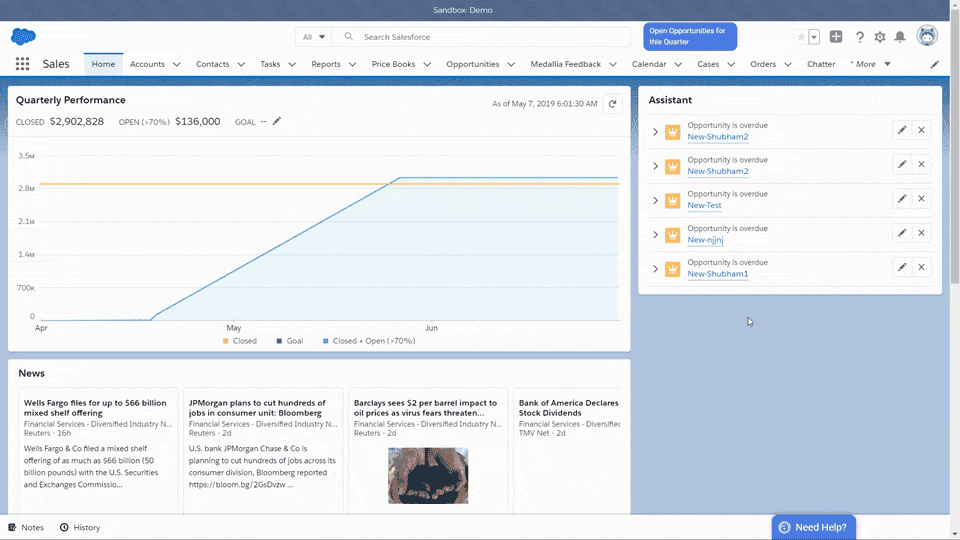 It contains a series of onboarding flows that help your new employees to get familiarized with the application they use within minutes and guide them to understand your business processes.
Highlights of in-app onboarding flow:
The in-app help contains all the onboarding flows that an employee needs to understand the application.
Upon completion of each flow, it gets canceled out and acts as a checklist.
Though the flows get canceled out once completed, the user can still access it if they want to refer it again.
The in-app help deck also contains all the relevant document, videos, and files that your employee might need to get in-depth knowledge or to build upon the knowledge they received through onboarding flows.
How In-app Onboarding flows help Training Managers?
Creating onboarding flow is not time-consuming – it usually takes a few hours to a couple of days to create a full-fledged onboarding flow. It shows immediate results when compared to other forms of training.
Moreover, it acts as a mini-knowledge base which only contains relevant information for a particular job function.
This feature is very useful as sometimes people tend to forget what they learn. With Apty, they can access information within the application without even leaving it.
3. Automate Repetitive Tasks to Save Manual Effort
One of the fundamental responsibilities of a Training Manager is to help employees get started as soon as possible. But what is equally important is to make the job of the employees easy.
How this can be achieved?
Well, by automating repetitive tasks. Usually, employees spend most of their time doing administrative tasks and this kills their valuable time which they could otherwise spend on doing their actual job.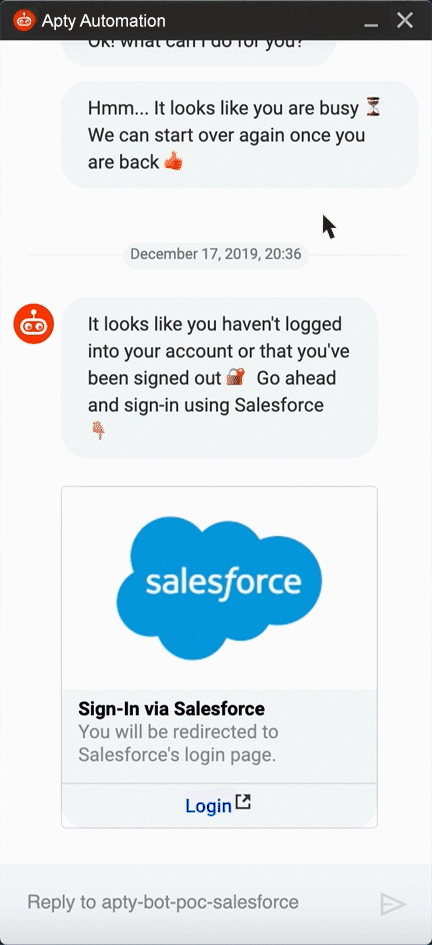 Apty's chatbot helps you automate repetitive tasks and save time, further there is no need to train the employees on such processes.
Highlights of Chatbot:
Apty chatbot can be trained even to execute complex tasks.
For starters, mundane tasks can be automated as the employees can fill the form, field, or data within the application even without opening it. The bot asks a series of questions and the employee has to answer them.
With the chatbot, you can also give answers to some generic questions that are usually asked by your employees but for that, you have to train it.
How Apty chatbot helps Training Manager:
Training Managers can automate certain repetitive tasks with the help of Apty chatbot and help save valuable man-hours that can be utilized for more productive tasks.
Wrapping It Up
A Training Manager's job could be challenging as they have to design the training process in such a way that it benefits both the employee and the organization.
The ultimate aim is to make the workforce efficient while making the most of the investment that the organization makes. Apty helps you achieve all that and more.
We'll be happy to show you how we make this happen. Click on the button below to register for a personalized demo of Apty.