Service-based industries and retailers alike are switching to more digital delivery and customer service solutions. The pandemic continues to make in-person interactions difficult, ushering in a new era of Digital Transformation.
Businesses are constantly looking to incorporate the best technologies into their system that reduces manual work and additional expenditure. This is another reason why digital transformation is an essential need in our world to persist and upgrade.
What is driving Digital Transformation today?
The pandemic continues to accelerate the need for driving Digital Transformation across organizations of all sizes. Companies are embracing remote work and quickly modifying their everyday business processes to match a new reality.
By embracing remote working, focusing on your employee experience, automating your processes and tasks, and implementing virtual events for team building and connecting, you will be able to keep your business moving along during these times of uncertainty.
Businesses need to be able to adapt quickly to changes in the marketplace. They can't afford to be locked into a rigid, inflexible system that doesn't allow them to respond quickly to new opportunities or challenges. Digital technologies make it possible for businesses to be more agile and flexible than ever before.
In this guide, we're taking a closer look at the elements, top trends, and technologies driving Digital Transformation, and how to optimize your digital strategy.
The Basics of Digital Transformation
At this point, we're all tired of hearing or reading that these are unprecedented times. In fact, we're probably all longing for "precedented times." It's easy to lose focus in all the chaos, but driving Digital Transformation is more important than ever.
Even before COVID-19, the reality is that most attempts at change fail. It takes an immense amount of dedication, more than most leaders appreciate.
Digital changes used to be about optimization and improvement – how can we do things better with technology? But now, it's about survival. How can companies use new tools and techniques to ensure that their company runs seamlessly even though everything has changed?
While COVID-19 increased the urgency of driving Digital Transformation, the basics remain the same. Let's examine the four critical aspects of technological transformation.
What are the 4 most important areas of Digital Transformation?

Driving Digital Transformation involves four critical components:
Employees:– How can you use technology to make employees more productive?
Customers:- How can you use digital channels and technologies to better engage with your customers?
Process and Operations:– How can you leverage technology to streamline your operations?
Product or Service:– How can you use technology to build a better product or deliver better service?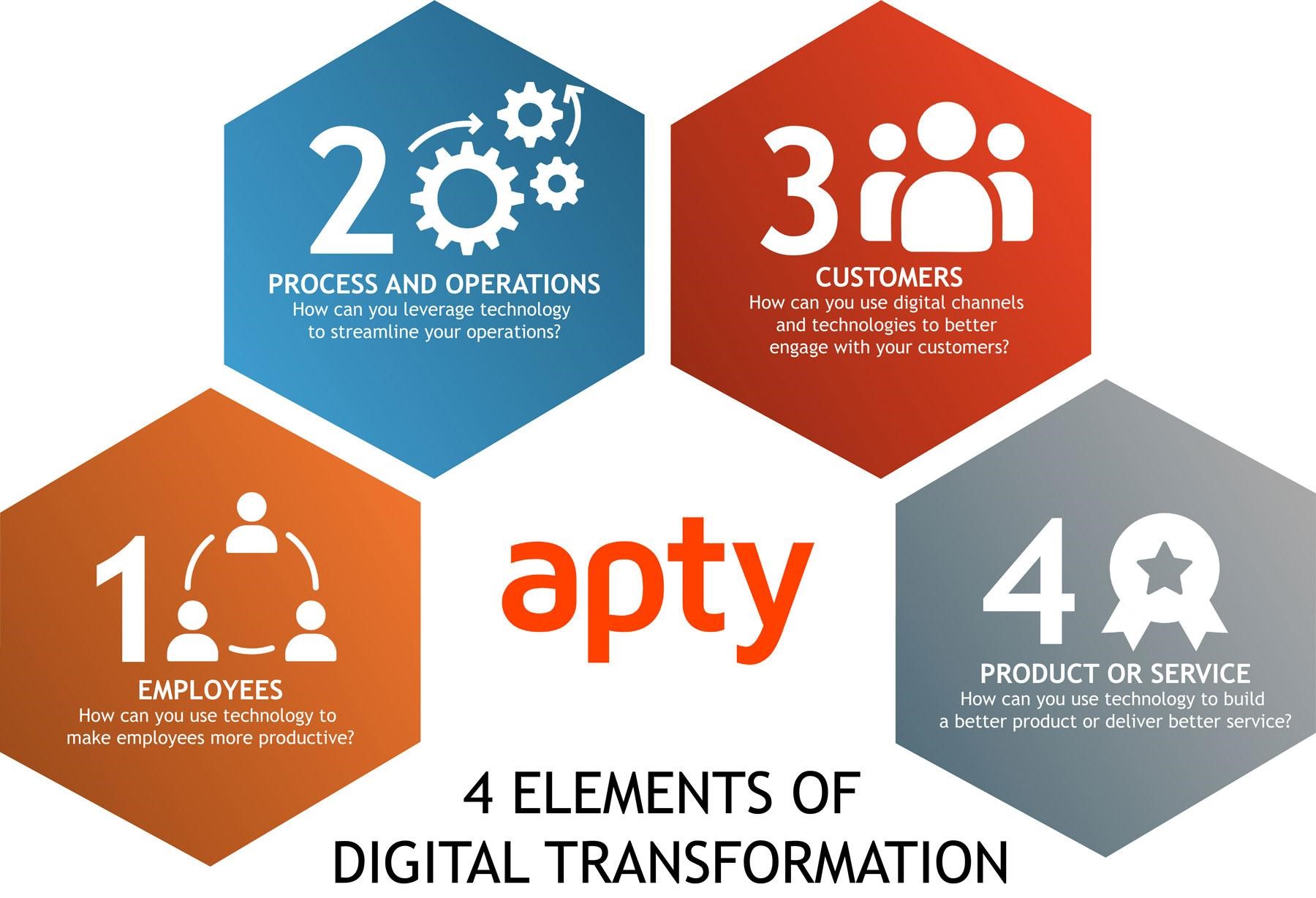 1. How Do You Use Technology To Make Employees More Productive?
Technology should make employees more productive. Technology should simplify and expedite the day to day work of your employees. People often make the mistake of assuming that digital technology and automation will replace workers, but that's not the case in most offices.
The reality is that the Digital Transformation Strategy enables employees to get more done in less time. Without having to waste time on antiquated technology and clunky processes, your employees should be free to work on projects that add value to the company.
2. How Do You Use Technology to Better Engage Customers?
Possibly the most crucial reason for Digital Transformation is to create a better relationship with your customers. Customers consider their digital experience as one of the most important touchpoints with any brand.
Digital Transformation is about changing the face of your company. Whether you're dealing with constituents or consumers, improving the relationship is how your company is going to flourish.
Especially in light of the reality of COVID-19, many of your customers will be looking for more self-service options. If it's not already a part of your Digital Transformation plan, you should consider adding digital self-service tools to allow customers to solve their problems quickly and remotely.
3. How Can You Optimize Your Business Processes and Operations?
To optimize your operations, you first have to understand them better. Whether you're a part of the Human Resources department, Sales, or Marketing, your Digital Transformation will need to include data and analytics tracking.
Many companies' digital projects fail because of low process and software adoption. People don't follow the process and put the right information into their enterprise systems.
In the end, the costly enterprise software becomes unused shelfware. At best, the software gets used and an expensive record-keeping decision, but not something you could use to make timely business decisions.
Especially during the chaos caused by COVID-19, you need the ability to make quick decisions. If you have the right processes and tracking tools in place, you become more proactive than reactive.
Then you can solve a problem before it even begins. Being proactive will optimize your business process and keep your customers and employees happy.
4. How Do You Build/Deliver A Better Product or Service?
Perhaps the biggest takeaway from COVID-19 is that if you're not transforming the way you deliver products or services, you'll probably get left behind. Digital evolution should improve your market position and help you stay relevant.
Look at what COVID-19 did to retailers in the United States. Companies that pioneered curbside pickup before the pandemic, like Target, are posting recording-breaking sales numbers.
Meanwhile, companies that struggled to adapt to consumers' shifts toward eCommerce, including many clothing retailers, are now in bankruptcy.
Problems in Driving Digital Transformation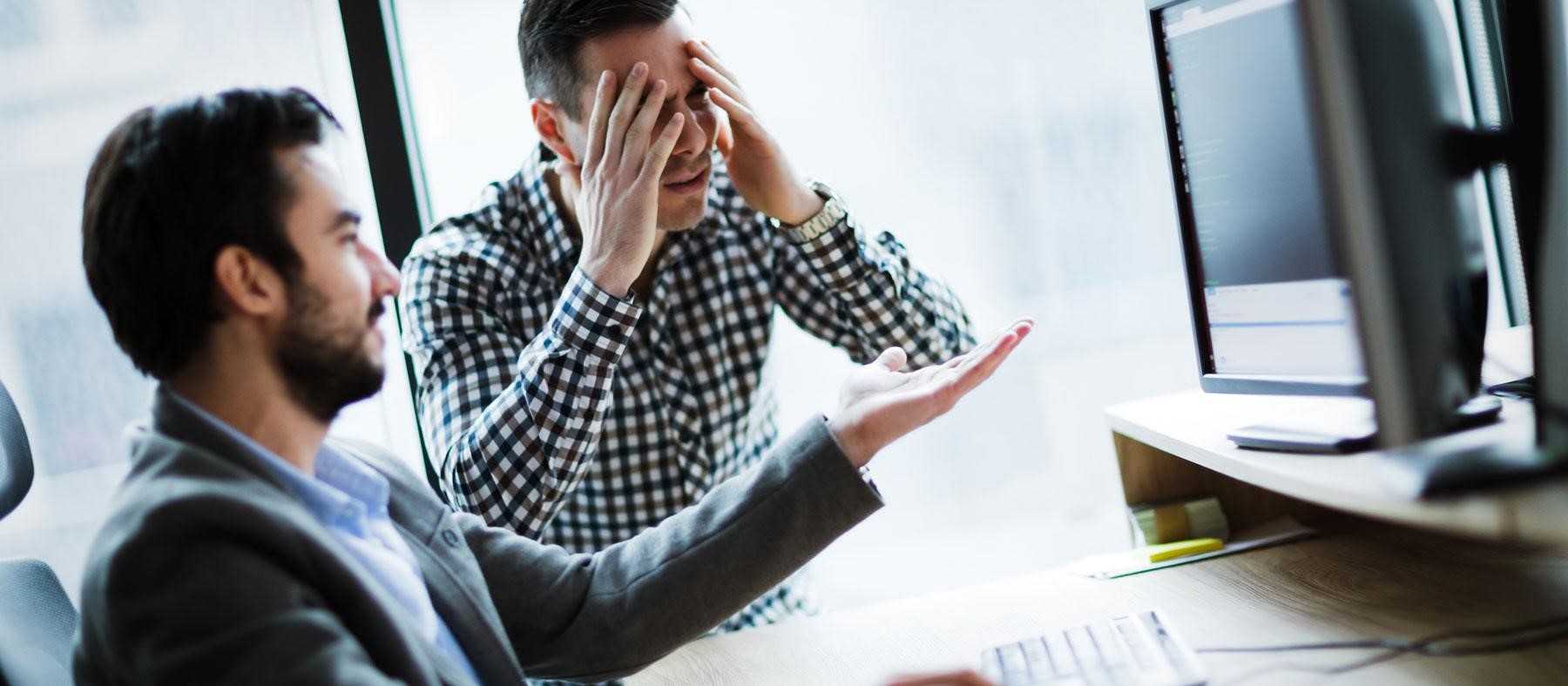 Organizational change is hard anytime. It's incredibly hard during a pandemic. You'll want to make sure you have a plan to solve some of these challenges:
Poor leadership:– Transformation begins in the C-Suite. Your executive team needs to buy-in to the plan and actively implement and promote the changes. If executives view the transformation as just an IT project, you'll struggle to make real change.
Vaguely defined goals:– You cannot begin driving Digital Transformation until you determine the change you want to make. Transformation can mean a lot of different things. If you lack a clear definition of what it means for your company, it will be hard to execute.
Lack of a clear roadmap:– You need a vision for what you want to accomplish and how you're going to get there. Many companies recognize the need for transformation but struggle to articulate what they'll do and how they'll do it.
Resistance to change:– Employees and customers may be resistant to change. Companies without a change management plan addressing opposition are more likely to fail.
Talent or staffing deficiencies:– New technology means your employees might need different skills. When your employees' skills don't match your technical needs, you'll need to think about hiring people with the skills you need or retraining existing workers.
Related Reading:- Companies That Failed At Digital Transformation And What We Can Learn From Them
Key Drivers of Digital Transformation
The 4 Key Drivers of Digital Transformation
Technology –

The use of digital technology to provide goods and services

Business Strategy –

The need for a new way to manage the advancement of digital technologies

Leadership –

The ability of organizations to transform their culture and leadership practices

Customer experience –

Businesses need to satisfy customers and deliver the best experience for them.
Companies must enhance the opportunities offered by new technologies such as cloud computing, mobility, artificial intelligence, and the Internet of things. Alignment with these technologies is a key driver for digital transformation.
During the digital transformation, it is necessary to observe the behavior and preferences of customers, in their new forms of communication: social networks, interests, expressions, web interactions, etc. With this process, a vision from the "outside-in" will be achieved, which should be the driver to adapting the processes, products, and services of companies.
Trends and Technologies Driving Digital Transformation
The following are some top trends and effective technologies that can help you drive digital transformation,
i. Automation of business processes
In 2023, BPA will be a must-have digital transformation trend for businesses. Companies must use business process automation in all parts of their operations to stay ahead of the competition, whether it's accounting, marketing, or customer service.
ii. Cloud-based technologies
Cloud-based solutions are growing more popular as a result of their numerous advantages, such as scalability, cost savings, and simplicity of use. Many businesses are abandoning traditional on-premises software in favor of cloud-based technologies. Running corporate applications on the cloud is more efficient and cost-effective.
Improved data security is required for businesses and industries that use digital technologies. As technology advances, so do the risks posed by hackers, necessitating the enhancement of data security measures. Cloud-based services boost cyber-security features and keep data safe for businesses.
Digital innovation will compel enterprises to use cloud solutions to prioritize data security starting in 2022.
iii. Usage of 5G and IoT
In the era of digital transformation, the coming of 5G has made it possible for telecom companies to provide better facilities to their users. There are a number of key digital technologies being used in the telecommunications industry.
5G promises to enable faster data rates, increased capacity, and improved reliability. This will enable new applications such as connected cars and autonomous vehicles, smart cities, and the Internet of Things.
IoT helps to provide a unified console that manages many devices connected across the telecom network in an integrated manner. It provides Real-time equipment monitoring so that your telecom operators can digitally monitor the performance of devices installed through IoT sensors.
iv. The need for Artificial Intelligence
What started off as a trend in technology, Artificial Intelligence is now the need of the hour. This invention has integrated itself deeply into various industries and takes care of every function.
The emergence of AI is slowly taking shape and quickly remodeling how we interact and use technology. AI is helping streamline digital processes through machine learning and performing time-consuming tasks. It's one of the important key drivers facilitating quick digital transformation.
Best Practices for Driving Digital Transformation
Without the majority of in-person operations, there has become an urgent need for digital solutions to be developed. Due to COVID-19, Digital Transformation has been put in overdrive and is accelerating in practically every industry.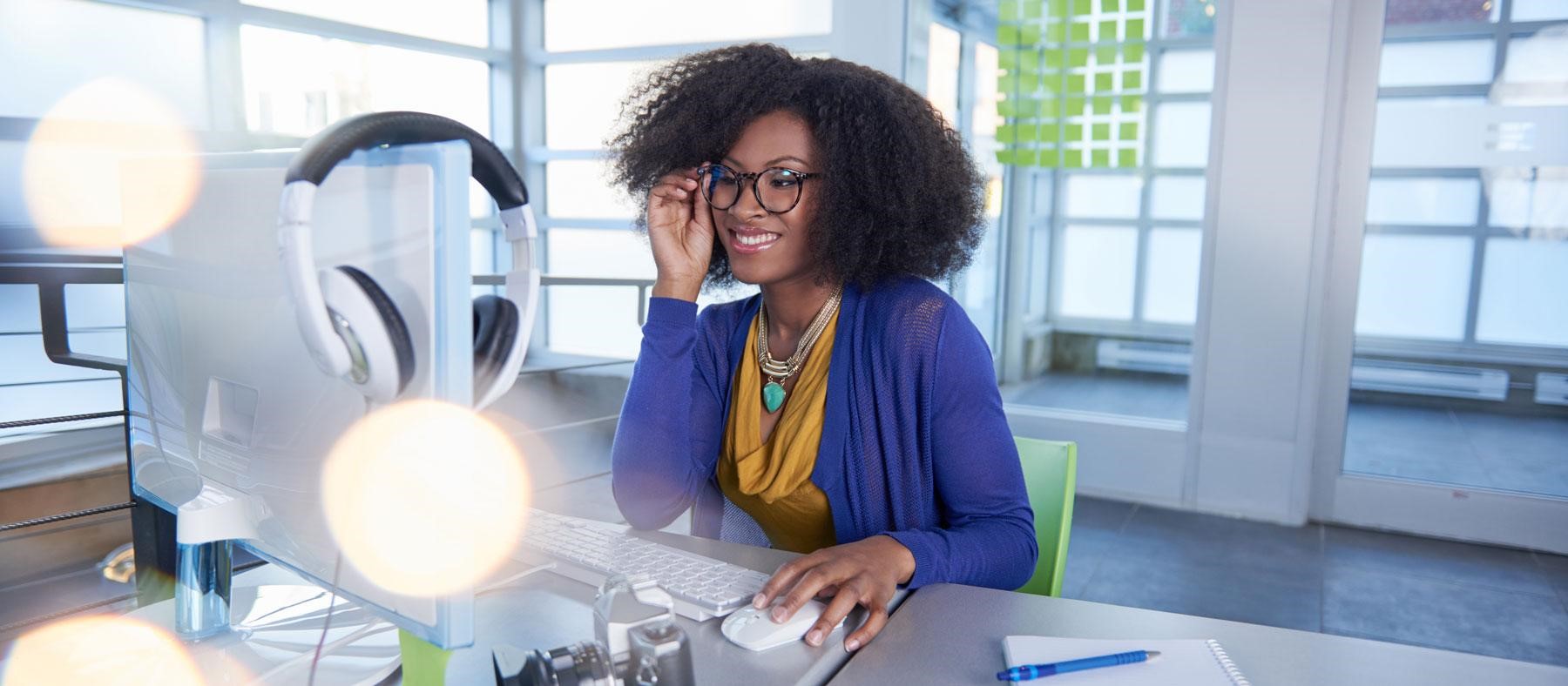 Here's a look at how to drive Digital Transformation to meet your company's needs:
A. Opt for remote work
When possible, allowing your team to work remotely is essential. Utilize the many digital tools that make it possible to enable businesses to be run from home and employees to complete their work remotely.
Project management and organizational apps help teams to streamline their processes and connect from different locations. They provide a way for management to delegate tasks, keep track of who is doing what, and for team members to chat with one another.
Another essential digital tool is video conferencing, which makes it simple to have digital business meetings. This keeps the team connected, builds loyalty, and makes sure everyone is on the same page.
It also allows companies to continue feeding their workplace culture, even while not physically together.
B. Increase automation
Automated processes have been increasing rapidly for years, but their increase has taken on a new urgency. Companies are seeking to develop automated processes out of necessity in the new climate. Automation saves time and enables employees to get more done.
As many companies opt to keep workers at home instead of the office, their workforce could be distracted. Several studies have shown that workers are more productive when they work from home.
However, those studies don't' take into account school systems switching to virtual learning. Balancing work and school is hard for working parents. Now is the perfect time to automate mundane tasks to free up some time for your employees.
C. Create a top-notch employee experience
Employees are the backbone of every business. Typically, companies can create a work culture that breeds loyalty and connection among their team. Due to COVID-19, this usual team building has been put on hold, and new means for connection and development are needed.
The employee experience must be at the forefront of the company. In a time when employees are more physically disconnected from each other and from the company itself, businesses must be able to use digital tools to find ways to create a positive experience.
Also, make sure you have the right tools to drive Digital Transformation. A solution like a Digital Adoption Platform provides on-screen guidance to walk employees through using new software or processes. You can also use a DAP, like Apty, to onboard and train new remote employees.
D. Plan virtual events
With conferences and events canceled, people have been utilizing digital tools to move things online. Networking events, training, concerts, conferences, and more are being moved to online platforms.
There are several tools out there for creating a stand-out virtual event. In fact, many people are diving deep into their creative minds to craft an event that rivals an in-person one.
With digital swag bags, tangible goods, outstanding speakers, and ways for participants to connect, virtual events pick up right where in-person events left off.
Use virtual events in your business to build your team, get everyone on the same page, and encourage connection. Instead of the old in-person weekly meeting, plan a monthly virtual event that involves some social elements.
E. Start small and scale
Digital Transformation is not once-and-done. It's a continuous process. Companies need to adapt and innovate to meet the demands of a changing market.
Large scale change isn't going to happen overnight. You need to tackle company-wide digital changes in small increments at a time. Take the small wins and grow from there.
Choose projects with specific outcomes. Do this and transform your customers' or employees' experiences. Try problems that have previously been seen as too complicated or not a priority.
Look at all of your successful projects and build on those. Each step strengthens the Digital Transformation process.
Relevant Read: Essential Business Transformation tools to sustain in new normal
The Final Word
The need for driving Digital Transformation is urgent. As a result of COVID-19, you risk becoming no longer viable if you don't optimize your business for digital technology.
Remember these key points:
Focus on the four key elements:

Employees
Customers
Process and Operations
Product or Service

Make a plan to avoid the common pitfalls. Equip your employees for success. Invest in the right technology and training to improve the experience for your customers and employees alike.
Follow best practices to automate tasks, improve productivity, and scale your business.
One final tip:- Don't be afraid to take risks. Everyone is adjusting to a new normal right now. No one has a blueprint for succeeding, but you won't get there if you don't try. Learn from your mistakes and keep moving forward.