With the advent of the digital era, every company is involved with digital technology in one way or another. IT leaders are taking the center stage as organizations face a new digital reality.
Organizations have understood the severity of this new reality and are undergoing Digital Transformation. With that comes new digital technologies and business models which can bring about a significant change for the business.
The efficacy of the implementation of such initiatives decides whether its impact is positive or negative. The ideal way would be to create a Digital enablement strategy and combine it with Digital Transformation Roadmap. Doing so helps navigate organizations through their Digital Transformation efforts.
In this detailed guide, we are going to cover,
What is a Digital Transformation Roadmap?
A Digital Transformation Roadmap is a set of steps that organizations can follow to achieve short-term and long-term business goals with the use of digital technology.
The roadmap begins by understanding business needs and finding gaps in the existing system to build a strategy that avoids these gaps.
Related Read: The practical guide for CIOs to initiate Digital Transformation
How to Build a Digital Enterprise Transformation Roadmap?
Digital Transformation is a long journey and even with a solid strategy in hand, organizations must be patient with the process and must put in effort for a long time to see it succeed. 
i. Assess the Current State
The aim is to assess the current business state by identifying favorable internal and external factors. Based on this, take action in areas where there are gaps or flaws.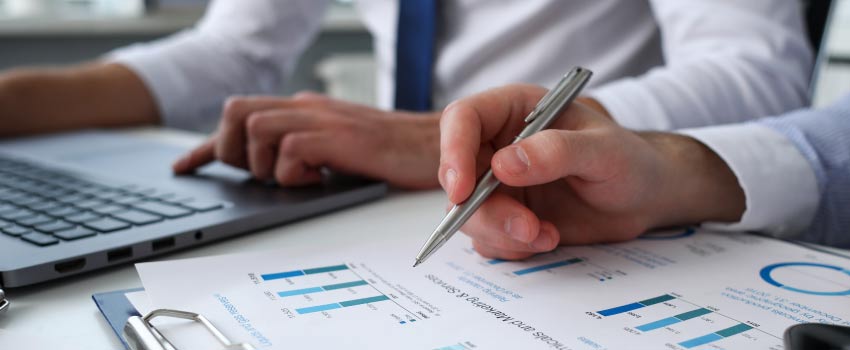 Frameworks like SWOT, STEEP, or STEEPLE analysis can be used to measure these internal and external factors.
SWOT: It evaluates any business, project, or transformation efforts based on their Strengths, Weaknesses, Opportunities, and Threats. It helps identify the digital capabilities of the organization. Even though it helps you analyze both internal and external factors, it is predominantly used to identify internal capabilities.
STEEP: With STEEP analysis, you can measure political, social, economical, environmental, and technological factors. It goes beyond SWOT analysis and gives an in-depth understanding of the current state of your digital capabilities. STEEP is one of the best methods to analyze external factors.
STEEPLE: It is just like STEEP but with added capabilities as it considers the legal and ethical factors which help you even identify cultural and compliance gaps within the organization. You can include these factors in your roadmap for digital transformation to improve the organization's culture along with its digital capabilities. STEEPLE can be a bit tedious when compared to STEEP and SWOT methods.
ii. Develop a Vision and strategy
Now that you know all the possible gaps and flaws of the company. It is time to create a strategy that aligns with your business aspirations and goals. Once this part is sorted out, you can go ahead and set an implementation plan.
While creating this plan, it is important to consider the latest Digital Transformation trends as they will act as a base for the future.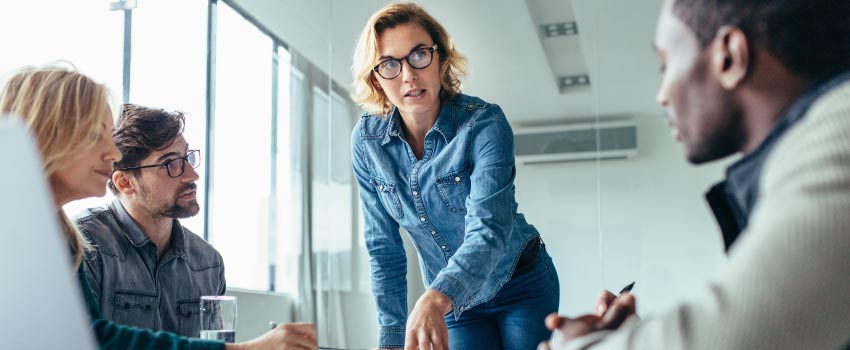 Let's say you are a retail business that has both offline and online stores. You want to understand customers better and enhance their experience across all platforms. To achieve this, you have to enhance your online capabilities to identify what they want whenever they interact with your brand.
You start investing in tools and resources which can map the user's journey across all platforms and collect crucial data which can tell more about their preferences and behavior.
Based on this data, you can suggest them better deals through both online and offline stores which will enhance their experience with your brand. This way you can achieve your goal of enhancing customer experience using digital means.
iii. Start with Rewarding Projects
Start the Digital Transformation journey with projects that are less complex, easy to deploy, valuable, and financially viable. The idea is to get a return on your investments at the earliest.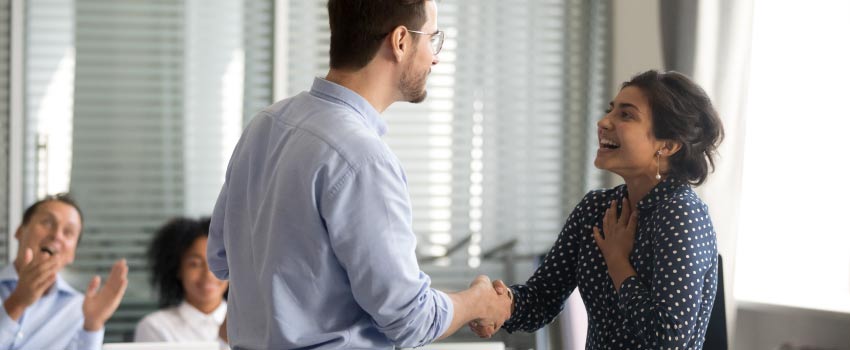 Waiting for all existing projects to be completed to get a final verdict on the success of your transformation initiatives is just a waste of time. Each project must have its own goal that makes it self-sufficient. If things go out of hand, you can always restart that particular project instead of the entire Digital Transformation initiative.
iv. Deliver in Phases
Digital Transformation is a complicated process and deploying it in one go is usually impossible. Businesses must focus on executing the transformation efforts in a phase-wise manner and on testing the project in a focus group before scaling it up.
Divide the Digital Transformation plan into measurable tasks to get a more granular view of your initiative.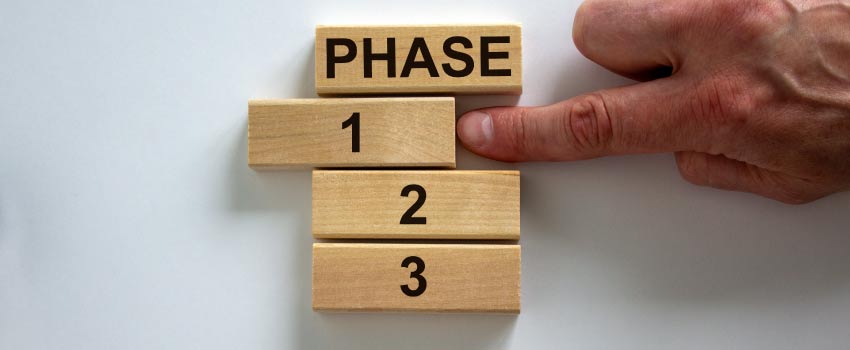 Let's take the example from point 2, a company that wants to provide a better customer experience. Now they can either go ahead and execute it as a whole or they can segment it in executable phases. In this case, they have segmented it into 4 phases.
Phase1: Optimization of existing processes and automating the mundane tasks for better employee output.
Phase 2: Digitizing most of the new processes across all channels and platforms.
Phase 3: Integrating all digitized channels and processes together for better visibility and improved decision-making.
Phase 4: Ensuring the success of this digital ecosystem and new business models with successful learning and development programs.
Phase 1 ensures that repetitive tasks are automated to save employees time. Relevant existing processes are optimized for better outcomes. In the subsequent phases, the company digitized processes, integrated the ecosystem, and ensured training for a better customer experience.
These phases can further be divided into "N" number of segments but it varies from business to business.
v. Build Capabilities on the Fly
Modernizing core operating infrastructure and processes helps organizations to enhance their digital experience for both customers and employees.
With new infrastructure, comes the responsibility to hire new talent and to train existing employees. IT and Business leaders must both be involved in creating a cohesive training program to benefit their transformation efforts.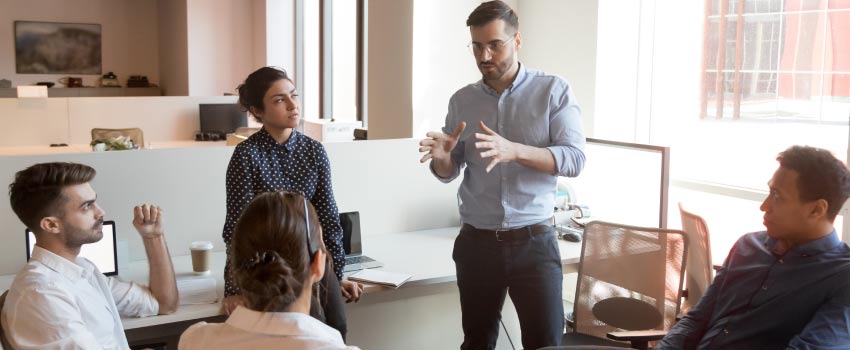 The training and expertise provided to existing employees will not provide any real value to your business once you revamp your processes. Even with years of experience, most employees find it hard to navigate through new software. This is why providing continuous training is crucial.
Business leaders need to understand that there are two types of skills required for success; job-related and application-oriented.
The approach for training for both these skills will change, as you may need to hire new employees for job-related skills or create an online training program for existing employees. However, this approach may not work for application-related skills.
Training employees on any application should be an ongoing process and for that, tools like LMS and Digital Adoption Platforms can help.
Now that we understand how a digital transformation roadmap or digital business roadmap can help businesses to navigate, it is time to also create an enterprise technology roadmap
Enterprise Technology Roadmap
Organizations must invest in technologies that can offer value to the organization. Digital leaders must identify the new trends that can help the organization to manage disruptions and achieve business goals.
A. Revamp the tech-stack
Most of the time enterprises are stuck with outdated technology stacks. Shifting to modern technology is a challenge as it consumes time and migration could impact the bottom line.
Digital leaders should understand that if they use old technologies then the rate with which they can respond to the disruption would be slower than their peers. This could result in not only losing the customer base but also the employees.
A business needs to recognize the technologies that are compromising on flexibility and ROI. It helps them to invest in technologies that can empower the organization to overcome such problems and become highly responsive to the ever-changing demands of the customers.
B. Adopting the new technologies
Once you selected the technology that your organization needs, the implementation phase is planned but often the strategizing of adoption comes as an afterthought.
This could jeopardize your investments in new technologies and could even derail the complete transformation efforts.
The success of your technologies relies on the people who will use them. It is important to involve them in the implementation phase and plan the adoption in consultation with them.
It will help you to learn about their fears and get valuable feedback. Then basis on this you can create an adoption strategy that can easily help your employees and customers to adopt the new technologies.
Leaders often think that training and adoption are similar but this cannot be further from the truth. Training is a process of developing skills and competencies for an individual to increase their performance but adoption is enabling users to use any technology to the fullest potential.
That's why leaders must focus on creating a digital adoption strategy and use a Digital Adoption Platform as it will help to empower the workforce and go ahead of the competition.
A Digital Adoption Platform helps to analyze how the users are using the new technology or application. Using these insights the organization can create the content by using the digital adoption platform.
This content will guide the users at each step and help them accomplish their tasks. Irrespective of the complexities of the application, a digital adoption platform will ensure that the user navigation is smooth.
Moreover, the organization can track if the application adoption is at risk or not and if it is at risk then they can send a customized alert message within the application to the users.
Then this notification will inform the users about the importance of completing the tasks and the walkthroughs launched from it will guide them till the very end.
C. Create a way for the future
Creating the roadmap to go ahead of the competition is a good approach but is this enough?
Will it satisfy the future needs of your employees and customers?
If the answer is no then probably it is not the right path.
Leaders must take into consideration the future while implementing any technology. Doing this is ideal because for enterprises starting another initiative could be time-consuming as it would need approvals from multiple stakeholders.
Rather having a vision for the future could help your organization to be ready before the market disruption hits your organization.
Top Digital Transformation Roadmap Example – UPS
UPS (United Parcel Service) is a leading American supply chain management company. It leveraged digital technologies to streamline its supply chain strategy to meet the growing and changing demands of the customers.
UPS was unable to track the real-time packages and delivery was relatively slow to its peers.
They decided to go with technologies like Big Data, AI, and ML. Keeping these technologies at the heart of their digital transformation initiatives they started to create an application called ORION which stands for On-road Integrated Optimization and Navigation.
The machine-learning algorithm of this application started recommending the optimal routes for delivery. It considered the past performance of the routes and considered the current scenario before giving recommendations to the drivers.
This not only helped the company to deliver at a faster rate but also helped them to save over $50million as they were able to reduce the consumption of fuel by 10 million gallons.
Then they also invested in Network Planning Tools that helped them to track the flow of packages and eliminate bottlenecks in real-time. It also enabled them to combine shipments for multiple consignments. This helped them save millions of dollars on operational costs and meet customer expectations.
What's Next?
IT projects will run behind schedule, processes will have gaps, training won't be sufficient and new regulatory issues will emerge. With the right tools and strategies, these issues can be solved and there is no defined formula for success. Any company has to act on the outline created and improvise as projects proceeds.
Digital Adoption Platforms can provide support with identifying gaps in processes, improving the quality of training, creating readily available training content, and guiding employees with their day-to-day tasks.