It is imperative for business leaders to set work goals for their employees to ensure that they're productive. They have to tread cautiously, making sure not to micromanage their teams while providing them with the right work-life balance, alongside making them productive and helping them contribute to the company's overall goals.
Employees' personal goals can have a direct, macro impact on your organization's short-term as well as long-term success. The earlier you help them understand that the sooner they start to be engaged and productive.
Setting personalized goals for employees can help them realize this and stay more engaged with their work. The achievement of these goals can be used to gauge employee performance as well. 
Set and manage goals to measure the work performance of your employees.
Set SMART goals
Set goals with context
Make use of tools
Get employee feedback
A. Set SMART goals  
Having a framework or a set of rules in place for creating goals can make the process a whole lot easier. The SMART framework for goals is not only popular but also an efficient way to go about defining goals. Here's how this technique works:
Specific – Set clear and specific goals for employees to focus on and achieve.

Measurable – The goals cannot be vague or unquantifiable. Make sure each goal can be measured so you can objectively determine whether or not they have been met.

Attainable – Your goals should challenge employees but also should not be too easy or too difficult to attain. They must be aspirational but realistically so.

Relevant – Your goals must match the organization's needs and also be relevant to the employee's role and skillset.

Time-Based – The goals must have a target date before which they must be achieved.
Although this is not everything there is to goal setting, following the SMART framework is the right first step.
B. Set goals with context 
When you set goals for individual employees, take the company's vision and goals into account as well. Each employee's and team's goals should be aligned with the company's overall strategy. When every individual understands how their work will contribute to the bigger picture, it helps them to stay focused and motivated to achieve their goals, resulting in the company's success.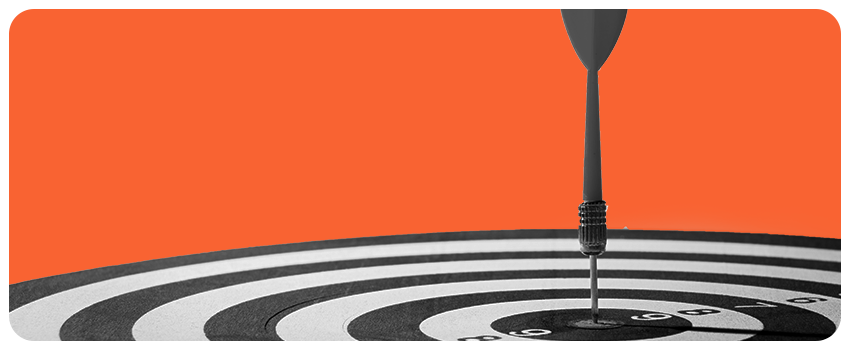 Communicating business goals and strategies with employees will keep them more invested and engaged in their work. You can start by assessing the business's strategic goals and then linking them to each team or department. The team leader can then define and communicate how each member contributes to the team's goals.
As managers, before you define the goals that you have in mind for employees, you must also get suggestions from employees on what their goals should be. Their input could add more color and insights, and give you a different but better approach to your goal setting.
You need to define goals for your goals. Sounds confusing? Understandable. What that means is that you need to define the objectives of your goal-setting initiative.
What outcomes do you expect from setting goals for your employees? These objectives can be productivity, efficiency, data accuracy, or all of them. The initial objective of your goal setting can be to reduce mistakes and then, the objective can shift to productivity, efficiency, or any other objective that you have in mind.
C. Make use of tools 
Technology is advancing at a very fast pace and has given us the luxury of leveraging a tool for almost every use case imaginable. There are tools that can help set and manage employee work goals at your organization as well.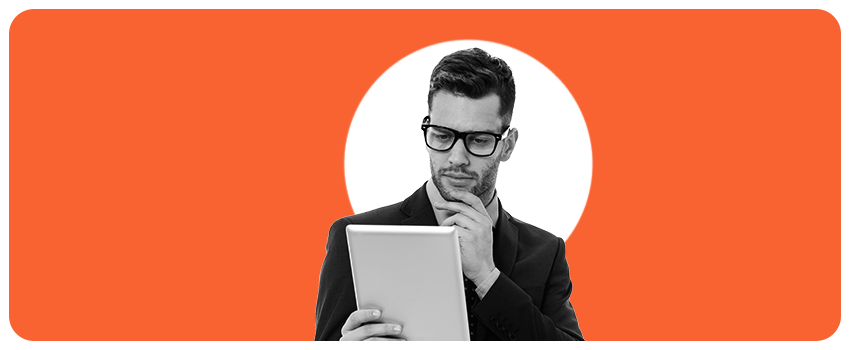 Several of these help with goal setting, progress tracking, completion tracking, collaboration, task management, etc. A digital adoption platform has all of these features and more.
Apty digital adoption platform has a goal-setting feature that helps you segment users and track their performance and completion rate of each of their tasks. You can segment employees based on their role, department, location, type of browser, device, or OS, and set contextual and relevant goals for each segment.
Apty also has activity tracking which works in tandem with goals. When you set up activity tracking, it analyzes employee behavior on your tech stack to find insights on how well your employees are using software to complete tasks.
With Apty's activity tracking, even before you define your goals, you can find areas where employees are getting stuck or dropping off and need improvement. This kind of insight can be valuable to create contextual goals for your employees.
D. Get employee feedback 
Companies that implement regular employee feedback have turnover rates that are 14.9% lower than for employees who receive no feedback. Understanding employees' perspective in your goal management is crucial. Even if you consider everything while setting goals, there are still chances that it might not be right for your employees.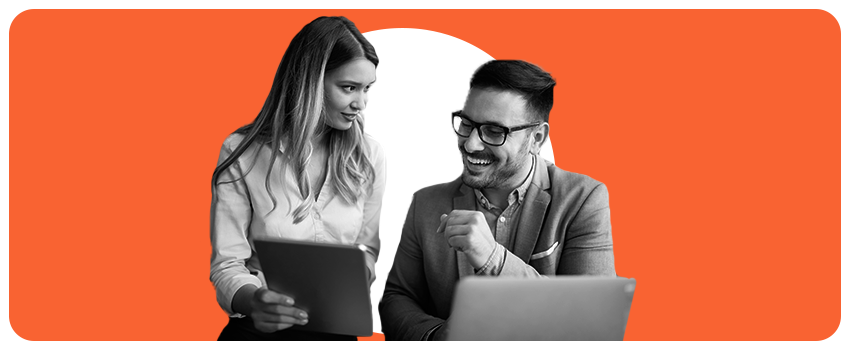 Besides that, not every employee will successfully achieve their goals. The manager must periodically assess employees' progress to find out who is lagging and provide them with the right kind of assistance. Apty's activity tracking and goals feature can help with this by finding where employees are dropping off and addressing those issues early on. Promote a culture of ongoing feedback at your organization.
On the other side of this spectrum, there are employees who perform exceedingly well. Make sure to reward employees who achieve their goals on time. This kind of recognition honors their efforts and shows them that the company values the effort that they are putting in. It also incentivizes the other employees to perform better.
If the employee isn't able to complete their tasks and achieve the goal by the deadline, it must be addressed by the manager by having a discussion with the employee about what went wrong. This feedback must be used to improve the goal setting and make them more contextual and relevant to each employee.
Your employees need the right kind of push to be engaged and productive at work. Setting goals, promoting healthy competition, and rewarding good performers are the right steps to take to achieve this. Apty lets you create and manage work goals that are contextual to employees belonging to different teams.
It also helps your employees understand and master complex software quickly with the help of on-screen guidance, tooltips, an in-app knowledge deck, and much more. You can monitor and keep track of the progress of each employee, find out where they're having trouble, and address those issues with just a few clicks.