The term ERP was coined in the early 1970s. Back then, it ran on mainframe computers and by the 1990s, ERP vendors shifted to a client-server model. In this model, desktop devices (clients) communicated with a central server computer. By the late 1990s, cloud-ERP entered the scene which removed the clunky hardware from the picture and enhanced user experience as web-browser-like UI became more popular.
Ever since then, the complexity of ERP has only increased as it has become a hub for all applications. Users expect a better interface and user experience with ERP solutions. The data that goes into it has become a crucial factor for important business decisions.
If you are someone who is doubtful about implementing ERP but also wants to learn more about its benefits, then you're at the right place.
The process of implementing ERP software can come with a lot of obstacles, especially in the post-pandemic world. However, that shouldn't stop us from exploring opportunities. A well-thought-out ERP adoption plan can go a long way and help you overcome most of these hurdles that you may face.
What is ERP?
ERP stands for Enterprise Resource Planning. It is software that helps organizations manage business activities like Sales, Marketing, Procurement, Engineering, Human Resources, Supply chain, Project management, procurement, etc.
It integrates all important parts of a business and acts as a central hub to get an overview of the business. A major advantage of having an ERP is that business decision-makers are fed with real-time information that is crucial for their activities.
What is ERP Adoption?
Successful ERP adoption refers to a state where an organization is using the ERP solution to its fullest potential and leveraging it to increase productivity and efficiency, and to make crucial decisions for better business outcomes.
It is important to note that ERP adoption is a multi-stage process that has different goals in each stage.
However, without successful implementation of the system, these benefits cannot be reaped. This requires changes in systems and processes. It also requires coordination among members from all departments of the organization. Hence, the implementation of ERP systems brings about substantial changes in organizational structure and ways of working.
The major reason organizations use ERP is because it acts as a single source of truth, organizes information, and gives you a complete end-to-end picture of the business to help you make business decisions.
Why is ERP Adoption a Challenging Task?
Adopting ERP can be challenging because of the following factors:
Complexity of the system
Constant change in business processes
Resistance from employees
Poor training strategies
There are other challenges too like lack of communication, getting buy-in from stakeholders, and addressing the concerns of people involved.
Irrespective of where you are in your ERP adoption journey, you will face one challenge or the other. It is always better to prepare an ERP adoption strategy along with your implementation plan to have a clearer picture.
Often decision-makers create adoption strategies post-ERP deployment but this will hamper the adoption rate. A proactive approach to creating an adoption strategy is always better since it will help you leverage the ERP system to its fullest potential from the beginning rather than fill gaps that you find during implementation.
5 Challenges Faced by Companies Who Adopt ERP Systems
Not Having a Proper Plan
Poor Communication Channels
Not Selecting the Right Partners
Lack of Time
Issues with Process Compliance
1. Not Having a Proper Plan
Nearly 50% of ERP implementation fails the first time around and on average ERP takes 30% longer than the estimated time. About 65% of the time the budget gets exhausted because the system needs modification to match the organization's demand but businesses realize it after the implementation.
ERP adoption heavily relies on a well-designed plan and roadmap and not having one will wreck your adoption efforts.
Without a strategy, you will encounter outdated processes that your employees don't use anymore. If the processes are good, you might find a situation where the newly designed processes might not align with your employee's goals.
Even if everything is fine, people resist this sudden change because they are unsure about the future.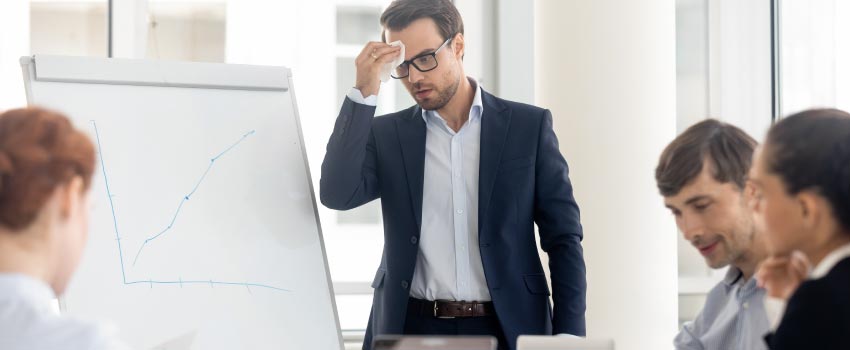 So where to start?
You can start by analyzing the current process to understand whether it helps your employees perform tasks easily. If it is, then you have to see if you are able to achieve the desired outcomes using it.
Don't just stop here. This is the time when you can audit all your processes, check what is working and what is not, find out if a process is contributing towards the business goal or not. If not, identify whether the problem is with a particular step or complete process or the way the employees use the application.
You can also go a few steps step ahead and analyze and find the following:
If the new or revamped process is future-ready

If it will take your organization in the projected direction

If the workflows will be smooth if the ERP is integrated with other supporting applications

If there is a need for any new applications

If there is an application that is underutilized or not adding value
All this needs to be figured out during the ERP adoption audit and a plan must be strategized to overcome them. The next step is to create a plan that delivers expected business outcomes, streamline processes, and satisfy employee needs.
Well, to do that, you need applications like Digital Adoption Platforms that help you address the issues with your current process and design a new one that is in line with your organization's needs.
It helps you gain greater visibility into your ERP adoption initiatives using robust tracking and analytics. The insight provided by DAPs helps you identify even the smallest problem with your business process and rectify it.
Sometimes the problem is not with the efficiency of employees but with the business process complexity.
Related Article: How Insights generated from a Digital Adoption Platform can be helpful?
2. Poor Communication Channels 
Post ERP implementation, communication channels to address changes in the software are neglected. It is assumed that once the software is implemented and employees are trained, they will find their way around it without any help.
Well, the truth is that the real battle begins after ERP implementation. As mid-level employees are most commonly the ones using the ERP system, it is crucial to convey the message, expectations, updates, or any change in the system or process.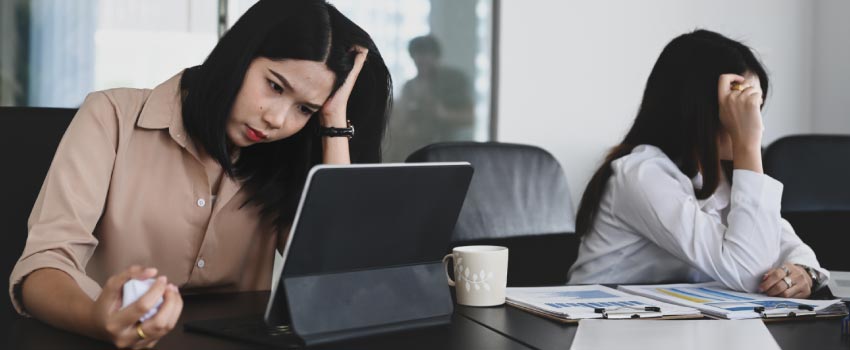 Often, the upper layer of the management is informed about the change and it is rolled out to the mid-level executives without any prior notice.
It is important to inform them regularly about the changes that are made within the ERP system. If you do not do so, they will be caught by surprise and might drop off tasks that seem inaccessible.
Usually, organizations prefer emails or company-wide conference calls to announce changes. While this may work, stats show that only 21.33% of E-mails are opened and 85.3% of respondents feel that conference calls impact their productivity, enthusiasm, and concentration negatively.
The ideal solution would be to use an in-app announcement tool that can notify your employees within the ERP application and guide them in the right direction.
Digital Adoption Platforms can be used to notify the users about this change and this notification pop-up does not disappear unless employees acknowledge the message.
This ensures that the message is conveyed clearly to each and every employee. You can also analyze how many people received the message in the announcement dashboard.
More on this here: How In-app adoption can drive successful software adoption?
3. Not Selecting the Right Partners
Yes, you heard that right. You need the right partners for ERP implementation and you need them during the adoption phase.
You have to select a partner who has vast experience in handling complicated ERP adoption in your industry.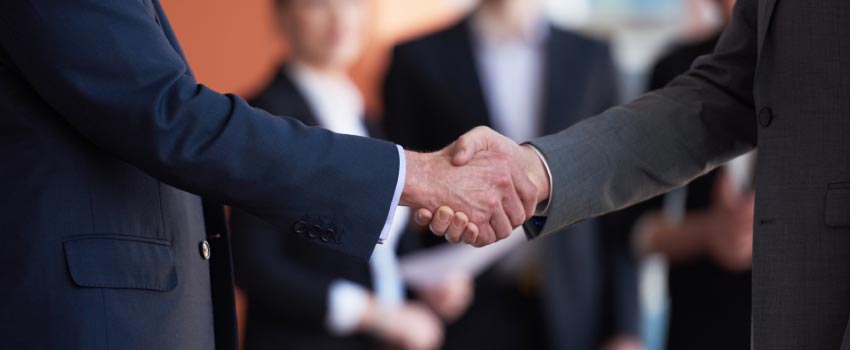 Once you have that part sorted out, you have to pick internal partners who understand the business and have technical expertise. There could be more than one champion within the organization who can drive ERP adoption by motivating the workforce.
The collaboration between internal and external stakeholders is of paramount importance. The external stakeholders must understand your business needs and you must be in a position to understand their recommendations.
Eventually, all stakeholders involved must come up with an idea to create a proper ERP adoption strategy with clearly defined goals for the process and the people involved in the process.
4. Lack of Time 
Most of the time goes into deploying the ERP solution. A considerable amount of time must be assigned to ensure a successful ERP implementation.
Most of the projects within an Enterprise run on a tight timeline and need approval from multiple stakeholders before making any minor progress.
This slows down the deployment process and by the time ERP is deployed, the time left to train and onboard employees is negligible. This hampers ERP adoption.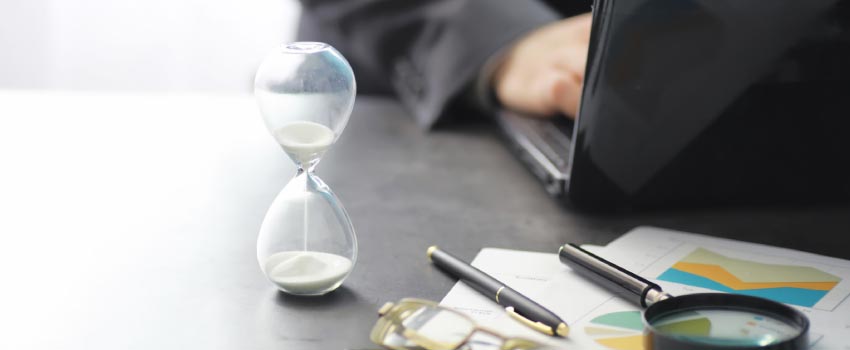 Even if organizations have time to train the employees, it gets wasted in traditional training methods. The worst part is you are not sure of the result, as conference room training cannot be measured. However, with online training, the required metrics can be calculated.
But the problem with online channels is that you can only measure the engagement rate which shows the number of time employees spent with the course and not the outcome generated from it.
Even though online content can be consumed by employees at their convenience, it requires the same amount of time as classroom training to train employees. It is fair to say that online training is good at updating job skills but not skills required to operate an application.
The most optimal option is to be able to train employees on the job while they are completing their tasks but is that possible?
Yes, with a Digital Adoption Platform, it is. DAPs allow users to train from day 1 instead of relying on outdated training methods, videos, and simulations.
5. Issues with Process Compliance 
ERP is a monolithic application and it integrates with tons of other applications to act as a central hub of information. Unless data is entered correctly into ERP systems, the output data and analytics would be inaccurate and the insights generated out of it would be flawed.
Employees need to enter information correctly as per the set regulations and standards of the company to ensure accurate data exchange.
For that to happen, employees must be aware of what type of data is to be entered where. For instance: If they have to enter the part number of the vehicle, they must know the standard that is followed by the organization. So, they must in turn also be aware of the standards followed by the organization. This is highly impractical and almost always leads to flawed output.
To prevent this, organizations often rely on training but that rarely helps as most employees tend to forget the specifics because these applications are not used often. In fact, employees forget 70% of what they have learned during training, 24 hours after the training is provided. This was hypothesized decades ago by the forgetting curve.
So, what can be done?
To achieve complete data integrity and to ensure process compliance, organizations can use Digital Adoption Platforms like Apty that have data validation tools to warn employees if the entered data does not meet the company's standard.
It further helps you to align the ERP usage with the business processes and objectives by using walkthroughs, tooltips, data validation, in-app help, and customized training content.
Unleash the Power of ERP with Proper Adoption
There is no doubt that ERP is a powerful tool but there are many hindrances in the way that can cost you a successful implementation. The ideal solution would be to have the right mix of partners by your side and tools to make things easier for you.
Apty is a Digital Adoption Platform that goes beyond walkthroughs and tooltips and helps you focus on business processes, outcomes, and employee productivity to ensure successful ERP adoption.