Digital transformation has impacted every aspect of business and with it comes new enterprise software and technology. From the day that new software is implemented, L&D and IT teams have to make sure that every employee leverages the software for its intended purposes and that the enterprise's software adoption journey is on track.
Use this blog as a comprehensive guide to navigate through your organization's software adoption journey. Let's take a look at the challenges that come with adoption, best practices to follow, and how you can leverage tools such as digital adoption platforms to speed up the process.
Enterprise Software Adoption Challenges
1. Employee Resistance
It is common for people to get used to the status quo, which invariably leads to resistance when new software or processes are brought about in the organization. Resistance is an expected response to any major change in any organization.
Enterprises have to find ways to effectively overcome resistance while implementing new software. This resistance could be due to a fear of the unknown or a change in the status quo. They may dread the process of learning new systems. Whatever the reason is, leaders need to understand the causes of resistance early on, before it hinders adoption.
There is a reason why the organization invested in the new software. It can be to increase efficiency, speed up processes, or reduce error. Effectively communicate these benefits to your employees and help them understand the reason behind the change.
2. Insufficient Onboarding and Training
To speed up software adoption, you need effective training and onboarding for your workforce. Poor training leaves employees confused about the new software and drastically reduces your software adoption rate.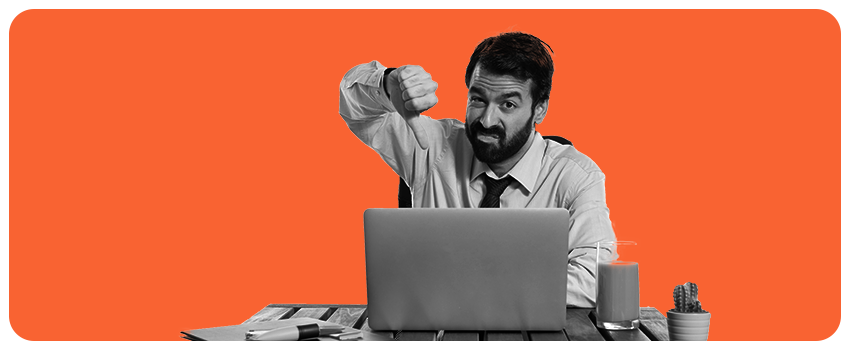 Traditional classroom-style training is proving to be ineffective in the long run as it removes the employees from their work environment and separates them from the tools that they use for their work.
It also takes up their time that could otherwise be spent being productive. Mostly, with traditional training methods, all employees are provided with the same information and they end up being overwhelmed with information, most of which is irrelevant to the work that they do.
When onboarding employees to new systems, use a digital adoption platform that guides users step by step through the new processes and workflows.
3. Integrating Systems
Enterprises have a diverse set of applications and systems, and connecting those systems is often a challenge. Enterprises invest in integration software to overcome this challenge but even with the best technology, you can run into trouble due to project and change management issues.
Companies that have been around for decades typically use dated, legacy systems. These systems may be essential to the core business of the organization and cannot be replaced easily with new technology. Integrating such systems with your new enterprise software may be tricky as they may lack any in-built interfacing capability.
Old and inefficient processes have to be replaced when you bring in new enterprise software. Removing barriers is the first step to digital adoption and outdated processes are a huge barrier. Ensure that the new processes that are designed for the enterprise software are the most efficient ones.
4. Measuring the Rate of Adoption
What is not measured cannot be improved. Figuring out how to track and measure the success of your digital adoption initiatives is one of the biggest challenges to adoption. Simply viewing when a user has logged into a system is not an accurate measure of the adoption rate of your system.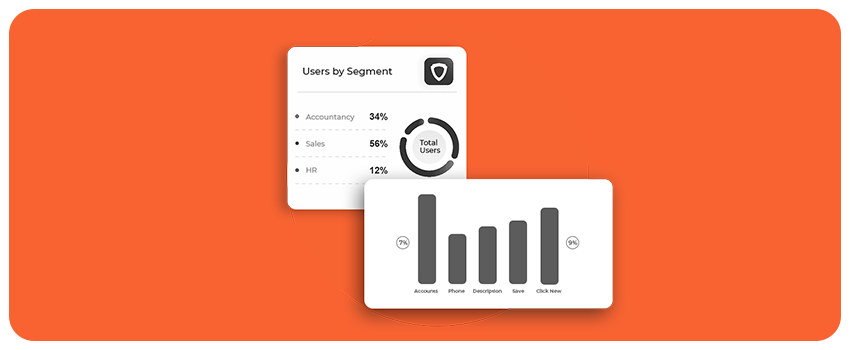 How do you know if your employees are using the software for its intended purposes? You need to find out which features of the software are used by employees and if they are completing processes as intended. As a start, you can track where users are dropping off, what processes have a high drop-off rate, the completion rate of processes, etc.
Stakeholders will have a hard time figuring out whether the new technology is beneficial to the organization if there are no clear metrics about the efficacy of the software.
Apty digital adoption platform lets you track all this with its activity-tracking feature. You can segment users into groups and see the completion rate of each segment and drill down on the details.
5. Poor Leadership and Communication
Leaders have a responsibility to ensure adoption at the organization. They must clearly understand the changes required in their team's daily work and guide each employee to embrace the new changes. Without proper communication from leaders, team members will be confused and demotivated, hindering software adoption rates.
Leaders have to deal with employee resistance, change communication, and be an advocate for the new technology at the organization. Without effective top-down and bottom-up communication channels and strategies, there will be no transparency, leading to assumptions and misunderstandings.
Best Practices for Enterprise Software Adoption
A. Assign the Right Leaders
The leaders that you assign for the software adoption journey of your organization are crucial to the process. They must be able to communicate effectively with the employees and share with them how the new tech will impact them and their teams, showing real-life examples of how it will make work easier.
The top-level executives must all have a common vision that aligns with the objective of the organization and its adoption strategy, to have a clear understanding of where your software adoption journey will take you and how.
It's often discovered in the later stage that the vision regarding digital transformation is perceived differently across the silos which leads to a lot of mess and confusion. It's always better to have a well-defined end goal by having a consensus among the top brass. It will not only save time but also unnecessary conflicts.
B. Effectively Onboard Users
Introducing your employees to new software or features is crucial. It has to be done effectively in order for the employee to retain knowledge about the software and leverage it to the fullest.
Make a checklist of tasks and activities that need to be completed as part of the onboarding process to help streamline the process. This way, the employee has a seamless onboarding experience.
Make use of tools like digital adoption platforms to ensure that your employees master new software quickly and effectively.
C. Provide Ongoing Training and Support
Employees forget, on average, 70% of what they learn in training, within a day. This is demonstrated by the forgetting curve. This has always been a huge challenge for enterprises trying to effectively train their workforce. Now, with most employees working from home, this has proven to be a bigger challenge.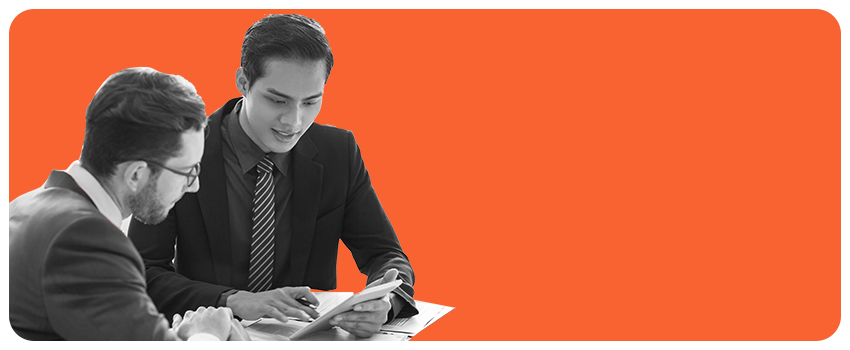 Without some sort of consistent and ongoing training or learning, employee productivity can drop drastically. Make sure that employees get contextual assistance and access to learning content at any moment of need.
Use a digital adoption platform that provides real-time in-app guidance to enable ongoing training and help employees learn new software and processes much faster. It also acts as a central hub that stores all relevant learning content that can be accessed anywhere, anytime.
With ongoing training, employee training is reinforced, knowledge retention increases, and so does software adoption.
D. Define KPIs To Measure Adoption
To understand the progress of each employee's training, define measurable Key Performance Indicators (KPIs). This benchmarking strategy can help you evaluate the progress of your adoption journey and ensure that the progress reports are available to you at any time.
Below are some KPIs that can help understand the effectiveness of your training:
Average time to complete processes

Engagement rate

Frequency of high-value actions

Average time on a platform

Drop-out rate
Analyze and review these KPIs regularly to make changes to your software adoption strategy, as needed.
E. Promote a Feedback Culture
Friction points in your software that cannot be measured with KPIs can be understood by gathering employees' feedback. When employees communicate to you about the issues they're facing with the software, you get a real-world perspective of your software adoption initiative.
Feedback should be encouraged in every aspect of an organization. It enables transparency and breaks down silos that would be a barrier to effective adoption.
In order to reduce resistance from employees, get their feedback about their concerns or issues with new software or change. Inform them about the benefits of the new software and how it will make work easier for them.
F. Customize Training for User Types
Training standardization often demands common training methods and content across the organization. This results in employees being overwhelmed with too much information, not getting the right information or both.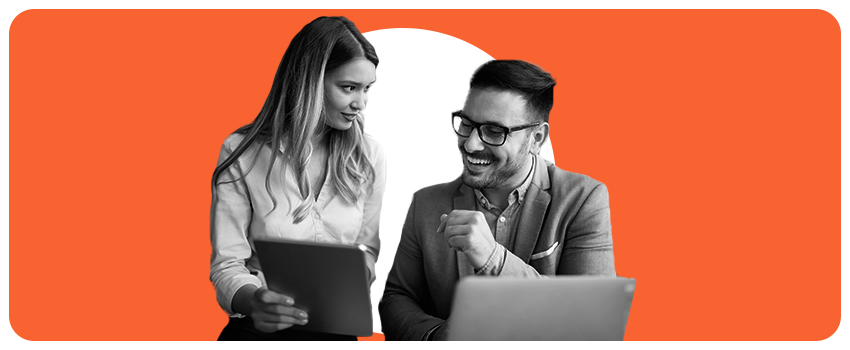 Every individual employee has different preferences and requirements from training. It may vary depending on their department, skillset, experience, tools used, etc. Employees also have different learning habits and the preference of training methods won't be the same for everyone. They expect the training to be customized for their learning journey.
Organizations have to ensure that they cater to every individual's needs with their training program by identifying different learner types among the employees, and ensuring that employees have the option to choose the mode that they prefer.
How Apty DAP Enables Successful Enterprise Software Adoption
i. Provide In-App Guidance
Apty's in-app guidance takes your employees through any process in the software, ensuring that they perform and complete tasks as you intend them to.
Until now, employees have been stuck with inefficient classroom-style training methods that remove them from the software that they need to learn. A DAP solves the issue with in-app guidance, helping them.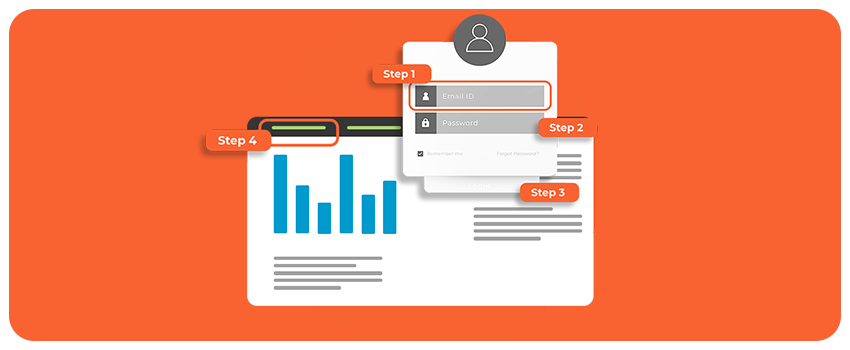 Guiding users step-by-step through the software that they will use is a highly effective way of training and onboarding employees. Employees get contextual information right on their screens, exactly at the moment that they need help.
ii. Customize Training
Traditional training doesn't take into account individual employees' training needs. Each employee has different goals and requirements from training and when standard training is provided to all your employees, they do not fulfill those requirements.
With Apty DAP, you can segment users based on the type of browser, device, OS, department, or location and customize training for each segment. You can define rules on how they should complete activities and track the completion rate of any business process, view how correctly the activities are done, where employees are dropping off, etc.
With Apty's customized training, you can ensure that each employee is well-skilled to perform their job and increase software adoption rates across the organization.
iii. Enable Self-Service
The in-app help deck that a DAP provides is extremely beneficial. Any employee that needs a quick resolution on a topic can get the answer with just a few clicks. This way, training is reinforced and the employees retain information longer.
Organizations can save costs that would otherwise be spent on trainers, office space, IT support, etc. Even in the long run, a DAP like Apty is cost-effective since it doesn't require any experienced personnel to be set up. Apty lets you create workflows and all other training content without the need for a single line of code.
iv. Make Data-Driven Decisions
Data, when analyzed and leveraged can be highly beneficial to an organization. To keep a close eye and gain transparency in your digital adoption journey, software usage data can be critical.
Aptys helps you leverage software usage to make informed decisions during your software adoption journey. You can segment users into different groups and gain visibility into how efficiently they use enterprise software. Apty's AI engine uses this data to gain insight into your organization's processes, find friction points in your software and recommend software walkthroughs to fix those gaps.
Usage data provides insight into where your employees are having issues with enterprise software. Fixing these issues will boost your enterprise's software adoption rates.
v. Enable Business Process Compliance
While onboarding employees to new software and its features and tasks that need to be performed on it, they must also be educated to adhere to internal and external policies, laws, and regulations. Apty DAP helps you ensure that your business processes comply with all such policies and ensure business process compliance.
Apty's data validation tool helps you ensure that your employees are entering the right information in the right format at every step while completing tasks. Apty's guided workflows paired with tooltips, launchers, activity tracking, and goals ensure that employees complete tasks as you intend and provide you an audit trail on all the activity happening on your enterprise software.
vi. Improve User Experience
Enterprise software is getting more and more complex and customizable by the day. Employees have to deal with multiple applications on a daily basis. At the same time, providing a great user experience is crucial to maintaining software adoption rates at your organization. Apty simplifies the user experience by providing software guidance and a consistent user experience across multiple applications. Apty helps employees complete tasks that involve multiple apps, switching between them seamlessly.