The corporate world is starting to understand the value of having interactive training as an integral part of their training program with the help of interactive training software.
Companies are heavily focusing on e-learning methods that provide interactive learning and empower the employees with in-depth knowledge without hampering their productive work hours.
The e-learning market is expected to reach $38.09 Billion by 2024 and to grow at a rate of 11% between 2020 to 2024.*
There are various online interactive training software but only a few of them focus on going beyond training the employees and ensuring that they accomplish their goals.
This blog post will explore the advantages of having outcome-based interactive training software in your tech stack that will help you not only achieve training objectives but also accomplish overall business outcomes.
What is an Interactive Training Software?
Interactive Training Software enables participative learning and creates an immersive experience for the learners. They get an opportunity to make real-time decisions and are guided at each step, helping them learn by taking action.
It does not waste learners' time by allowing them to learn at their own convenience. It also helps them retain knowledge without being dependent on anyone else. This boosts their confidence and also helps the organization save money on post-training support as employees become self-sufficient.
Top 5 Advantages of Interactive Training Software
1. Immersive learning environment
Interactive learning software helps learners consume training when they want. The learners have to participate during the session which demands their attention. As a result, it boosts their engagement and helps them remember training for a longer duration in comparison to traditional methods.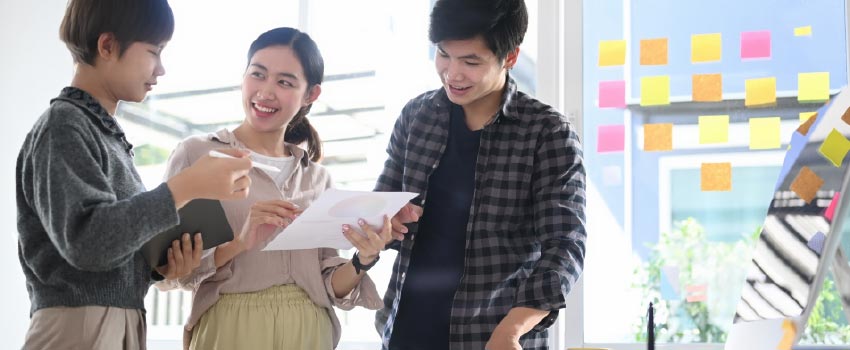 Online interactive learning technologies help organizations boost the engagement rate and increase employee productivity.
A Digital Adoption Platform, for instance, helps employees at the point of need within any web-based application. It guides them from one step to another and helps them accomplish their tasks. It trains and helps employees to accomplish their tasks while keeping them engaged throughout the process.
2. Powerful learner insights
With modern interactive online training tools, companies get visibility into user behavior to understand their efficiency and the effectiveness of the training content.
Tools like Digital Adoption Platforms (DAP) can serve as an interactive training tool and also helps organizations understand how well employees know their way around software before and after the training.
You can first analyze how a user is interacting with any web-based application. Based on the insights you can then decide the type of training content that must be created to fill these gaps.
Sometimes, the problem is not with the training or users but with the process. Focusing only on improving training may not work in such scenarios. So, a DAP also provides detailed process insights that can be used to improve the efficiency of the processes and in turn, improve overall employee productivity.
3. Cater to all types of learners
Not all learners are the same and everyone learns differently. There are various types of learners like visual, auditory, kinesthetic, and read/write. The main focus of interactive training should be to engage all types of learners irrespective of their preference.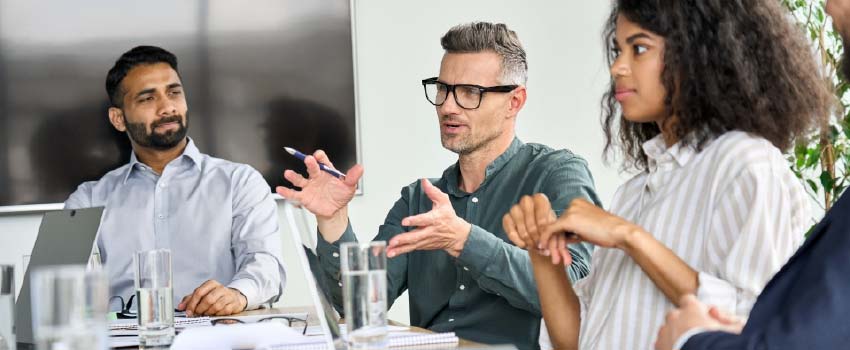 On-the-job training is one of the most preferred forms of training as the employees can learn while they do the job but there are still many learners who prefer other modes of learning.
Only a few interactive training tools help you create training content in multiple formats to satisfy the needs of different types of learners. It caters to all employees and provides them a comprehensive understanding of the application.
For example, a Digital Adoption Platform has a help-deck that can be housed in any web-based application. It contains a variety of training content like:
Walkthroughs that are apt for kinesthetics' learners

Videos for visual learners

PDFs and knowledge base links for read/write learners
4. Higher Retention Rates
According to the Research Institute of America, online interactive learning boosts retention rates by 25 to 60% compared to traditional training which has a retention rate of only 8 to 10 percent.
This happens because interactive training software has multiple modes of learning. It can be used to create a virtual environment that resembles reality or the interaction can be done within the real environment. This would need more attention from the employees and as a result, boost the engagement rates exponentially.
Learners also get the opportunity to access these training content as and when they want which helps them reinforce and retain what they have learned.
5. Improved Process Compliance
The training aims to make employees capable enough to understand business processes. Interactive training software provides a better understanding of the processes that they will need to perform as it guides them every step to perform the right action. This helps them memorize the steps and not stray away from it.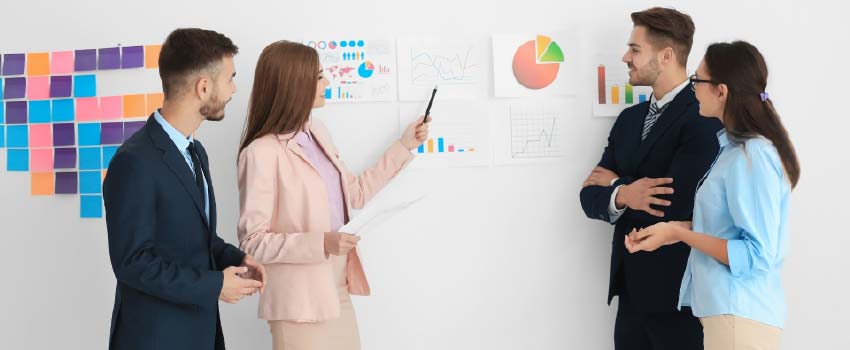 Training usually helps employees understand the complete process but simply completing the processes is not enough. They need to comply with internal and external policies. This is where interactive training software helps. It enables employees to be in line with the company's policies and norms to ensure clean data collection which helps them make crucial business decisions.
For example, a Digital Adoption Platform prompts employees to enter the data correctly and in the right format. It can be set up to only allow the employee to move to the next step if the entered data complies with all policies.
All these factors empower organizations to be proactive and solve process-related issues right at the source.
Relevant Read: How in-app announcements ensure product adoption
Best Interactive Training Software
Interactive training software should be intuitive and enable organizations to be proactive.
It should not be limited to surface-level metrics like engagement rates and the number of users interacting with the training content. It must provide a comprehensive understanding of how well employees are learning.
With tools like Apty, you can do just that. Apty enables your organization to track goal-based outcomes and to predict whether the task has been completed on time.
This helps them act on time, enhance training content, and ensure well-trained and productive employees which will eventually have a positive effect on the bottom line of the company.