Today's workforce expects modern and innovative training techniques. So, think outside the box when developing the training plan for your employees.
Your workplace training plan shouldn't just be your new hire walking in and you drop all of the information on their desk. To ensure that your employee training yields the best results, there should be a clear understanding of what they need to know when they need to learn, and the time duration by which they need to consume the training material to effectively contribute to the company.
Training plans are essential for a strong onboarding process and to create a productive workforce, quicker. Providing effective training early on can boost employee productivity and help them develop their skills as they continue to work and be an asset to the company.
However, when these plans aren't well defined and managed, goals are not met, details slip through the cracks, employees end up receiving contradictory information, and the process takes far longer than necessary.
What are the Must-Haves in Workplace Training Plan Template?
The 5 must-haves in your employee training plan template are:
Define the goals in the

employee training plan

template and identify what has to be taught during training. A clear vision of the training program can give you a reference point for your program. A vital section in the training plan template is to find the goal of the training session.

Create a space on the template to forecast essential needs to perform the training program. This field includes information such as location, necessary documents, and details about the trainers. Arrange sufficient resources to meet the requirements of all the employees registered for the program.

On the training plan template, reserve a section to fill in the details about the assistance required from the management in conducting the employee training program. It gives you an idea of whether the provided sources are used optimally during the training session.

Add the "feedback" column on your workplace plan template to get a better idea of how well the training session went. The data filled in this column helps you work on possible issues in future training sessions.

Add the "revise plan" field at the end of the template to understand the flaws in your program. It serves as a list of pros and cons that you can consider while making future training plan templates.
There's no one size fits all solution to workplace training plans, every company and its processes will look different. Not sure how to create the ideal workplace training program?
Here are eight steps you can take to make the perfect workplace training plan for your organization.
Write Down the Training Plan
Assess Training Needs and Align Goals
Identify Gaps in Your Training Programs  
Determine Training Frequency  
Determine Leadership Alignment
Put Your Plan Into Action
Invest in the Right Tools
Evaluate & Revise Training
1. Write Down the Training Plan
This step is fairly self-explanatory. You're laying out the process, in detail, leaving no room for misinterpretation.
The document should clarify who the training applies to, including step-by-step instructions, safety protocols if relevant, and other additional information. The goal is to make the training feel intuitive, clear, and simple.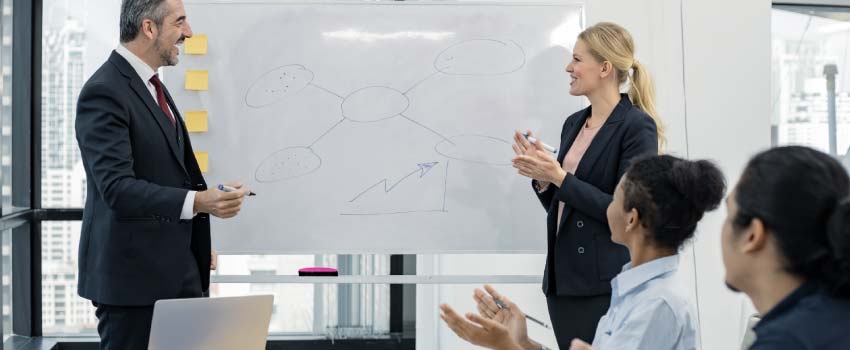 This is the stage in which you start designing the training courses and learning routes that will assist your employees to gain the required knowledge and skills. If you're having problems coming up with a workplace training plan, you might want to consider leveraging tools that can assist in training your workforce.
2. Assess Training Needs and Align Goals
Identifying and assessing needs (Training Needs Assessment) is the first stage in creating a workplace training program. It is used to determine performance requirements and the knowledge, abilities, and skills employees need to gain from the training initiative. You'll need to examine which areas to focus on if you're creating a training program from scratch.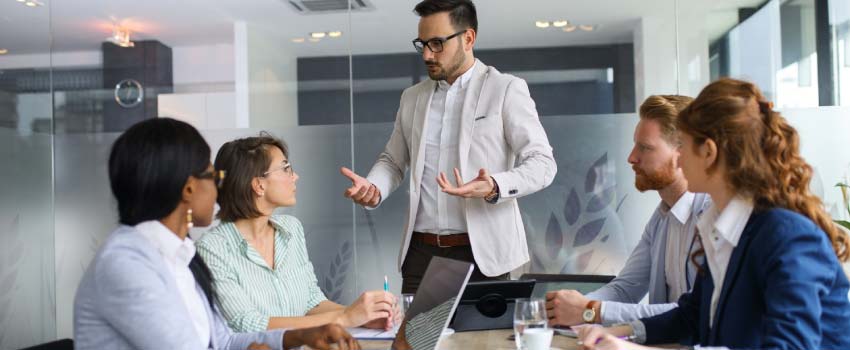 A must-have when creating a training plan template is to have a section focused on setting goals and tracking the associated metrics and KPIs. This aspect of a training plan is important because it helps make training outcomes easier to quantify. The big picture is easier to understand when there are clearly defined goals and steps to get there.
You must align your employee training goals with your business goals when you are crafting your plan. This means, to first identify your organization's needs and then to ensure that those are in line with training initiatives. All employees will want to know the purpose of what they are being trained for and knowing this will make it easier for them to be engaged in the training program.
3. Identify Gaps in Your Training Programs
Any gaps in your current training activities and employee skill sets will be identified through the training needs assessments (administrative, task, and individual). These gaps must be prioritized and translated into training goals for the organization.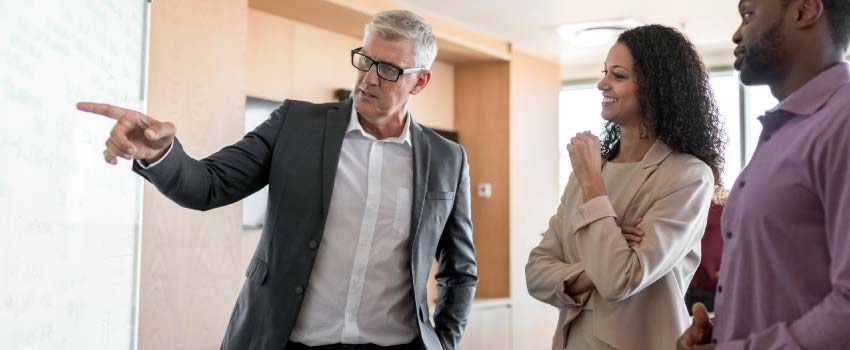 The ultimate goal is to construct a training program that bridges the gap between the current and desired performance. At the employee level, training should be tailored to the areas needing improvement, which can be identified extensively through feedback and evaluations.
If there are any existing training programs or workshops, determine whether they should continue to be part of the program. For example, if your company already has a mentorship program that is working well for the company, it may not need to be included in the new plan.
If any new training practices need to be added, determine the best way to fill those needs with a new program. For example, if you have been receiving requests from employees for certain types of training, then it may make sense to add them into your workplace training plan after evaluation.
4. Determine Training Frequency
Gartner's research says that almost 70% of workforces have not mastered the skills required to perform their jobs today. So, re-training must be conducted for employees lagging behind or struggling to complete daily tasks and to keep them proactive and engaged.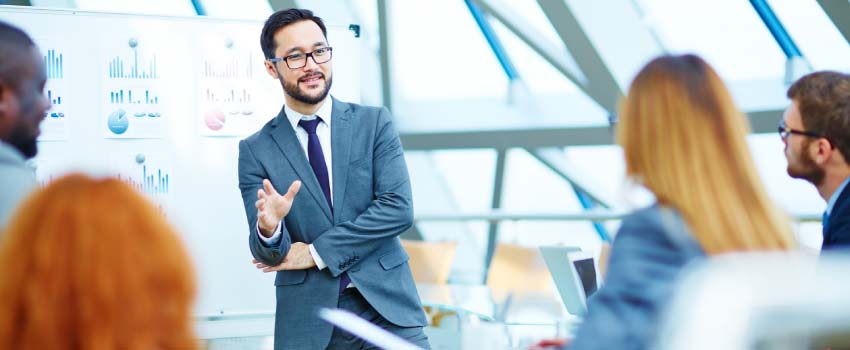 Identify how often employee training needs to be offered and what will be the best time to train your employees. For example, if you have several new employees each month, it may make sense to include monthly training in your workplace training plan.
Choose the training that will be most beneficial to your employees and your company's goals. Ensure to include different types of training to provide all your employees with the choice of training method.
5. Determine Leadership Alignment
Leadership alignment begins with a clear understanding of business objectives and sharing the expected business outcomes that will result from the training. This should resonate through visible support from leadership. The best-laid training plans can collapse if they do not have alignment from the top.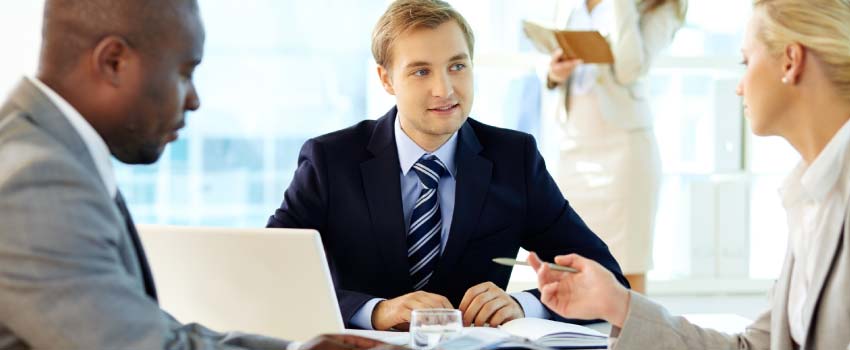 Draw employees into learning when you are creating your training plan template. Craft a solid creative hook for your organization as this makes your training program more appealing. Overall, your workplace training plan template should have fun elements in order to be engaging for your learners.
Leaders must be open to feedback and must be flexible to change the plan, if necessary. Integrated feedback allows learners to give and receive feedback throughout the program. This approach boosts learner engagement, empowers employees, and can provide valuable insights to improve training.
6. Put Your Plan Into Action
The degree of training and the employee learning styles must be addressed while creating the program. Many organizations test run their training initiatives and obtain feedback before rolling out the program to the entire company.
This is the stage in which you put your employee training plan into action. You may need to make slight adjustments to the real implementation during training. Similarly, you may observe that some employees complete their training more quickly or more slowly than you anticipated. This means you should alter the training plan to meet their needs.
7. Invest in the Right Tools
Automating business processes can save a lot of time. It eliminates redundancy, helps avoid confusion, and allows L&D leaders to focus on the most significant parts of the workplace training program.
Having a template is important for your employee training program but to create a scalable and ideal workplace training plan, you need the right software. In large Enterprises, employee onboarding and training demands a lot of investment of time and money.
According to Training industry statistics, 93% of employees want easy-to-complete training and 91% want training to be personalized and relevant.
So, if you want to create effective workplace training with personalized content then use tools like Digital Adoption Platforms. An intelligent DAP like Apty provides help at the exact moment of need, improves user experience, and provides targeted assistance. You can customize the training content and deliver the training lessons without wasting your employees' time.
8. Evaluate & Revise Training
Best practices change over time, and what works this year may not be the best solution next year. Reviewing your training ensures that it doesn't end up being outdated down the road. The workplace training program should be constantly monitored. The program should also be assessed to see if it is helping your organization attain its goals.
Feedback must be obtained from all stakeholders to determine the effectiveness of the training program. Analyzing responses and reviewing employee performance will allow the organization to identify any weaknesses in the system. If targets or expectations are not fulfilled, the training program or action plan can be altered.
Furthermore, after the training, there should be a post-training assessment survey which should be included in your plan to help you establish the next training plan for your company. This could help your organization stay ahead of the market demands and gain more growth.
With a Digital Adoption Platform like Apty, you can assess employee performance and identify where they are getting stuck. Apty's in-app walkthroughs can provide targeted assistance and make your workplace training smooth and effortless. Apty not only trains your employees but also increases their productivity and ensures seamless product adoption.