"Do not be embarrassed by your failures; learn from them and start again." – Richard Branson.
Since customers are a company's lifeblood, it makes sense to have data that provides you with as much information as possible about your customers, including their requirements and experiences. With the advent of computerization, it was anticipated that some of the first software applications would manage customer data.
Simple client lists paved the path for the sophisticated management systems of today, which provide information on customer demographics, online and offline purchase patterns, and social media data. It goes without saying that a Customer Relationship Management (CRM) system, a crucial business tool, is now necessary for any firm.
According to CIO magazine, almost one-third of all CRM efforts fail. CRM system is helping businesses to grow, but the CRM implementation failure is closer to 90%.
What is CRM?
CRM refers to the systems used by businesses to keep track of their clients and utilize the information gathered to forge relationships with them that will boost sales.
Why Do CRM Projects Fail:
Setting defined goals is the first step in a CRM implementation. However, attaining unspecified goals could be challenging. . . Lack of clear, quantifiable objectives results in an aimless purpose, unclear success, unquantifiable ROI, and CRM failure. They are, at best, fragmentary capabilities that rarely drive any meaningful results.
There are many reasons for CRM implementation failure. Installing and configuring an application program without providing a great and enjoyable user experience for its users is akin to declaring a surgery successful, yet the patient finally dies.
Let's look at the reasons for CRM implementation failure:
Unclear goals for the new enterprise CRM

CRM Investment Without planning

Disregarded or dismissed IT implications

Collaboration failure across departments

Failure to train CRM users
1. Unclear goals for the new enterprise CRM:
You could be tempted to design a system that serves everyone because CRM software can assist many different departments in your company. Big aspirations for your system are admirable, but losing focus can lead to disaster if your CRM project is only getting started. It's hard to assess your CRM's success without precise, quantifiable goals.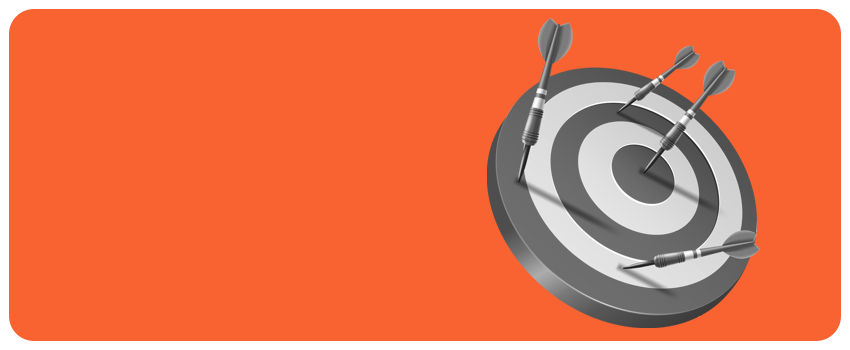 Start by asking the question – 'What problem are we trying to solve with this system?' come up with answers and brainstorm on them; Make sure to define your long-term and short-term goals.
Instead of none, having too many goals might give you a headache. According to Scott Edge – "Today's CRMs also serve a wide range of masters, including C-suite executives, technology, marketing, finance, and sales. They attempt to address more goals than any software system can reasonably handle."
Review these objectives periodically and make necessary adjustments as your business grows and your team's CRM use changes.
2. CRM Investment Without Planning:
Businesses that spend a lot of money on Customer Relationship Management without first taking the time to assess their needs are likely to fail. Therefore, the reasons why a CRM fails frequently have less to do with the platform's capabilities and more with how the company views itself.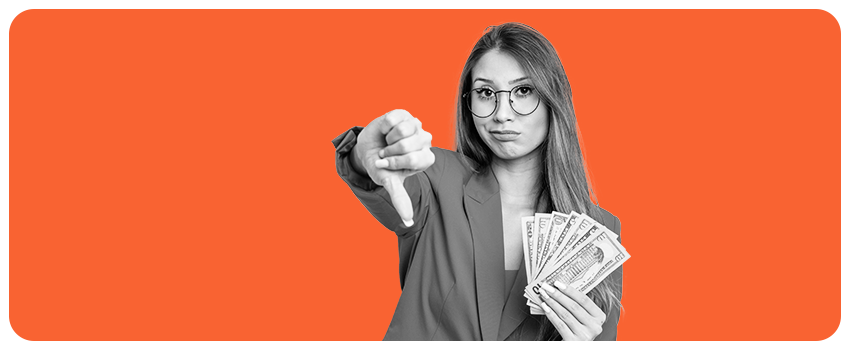 A company that invests in software that streamlines emails and text messages may encounter a CRM failure if its consumers prefer to communicate via phone or in person. Before investing in Customer Relationship Management software, a company should evaluate its marketing and sales scenario to avoid unsuccessful CRM actions.
A business may create a productive platform by carefully considering and evaluating how to connect a CRM system with its customers, workflows, and specific requirements.
3. Disregarded or dismissed IT implications:
You might not realize the full impact of your CRM system until it's too late. It's crucial to take current IT infrastructure and investments into account.
The purchase of a SaaS solution is a very complicated procedure. In fact, 77% of B2B buyers said their most recent acquisition was "extremely complex or tough." Six to ten stakeholders typically make up the buying committee, according to Gartner. The IT staff is often not a part of this group.
Business units are considerably more likely to experience integration, customization, support, and upgrade issues when they purchase CRM systems without the help of their IT counterparts. The process of choosing and deploying a CRM is hard and risky.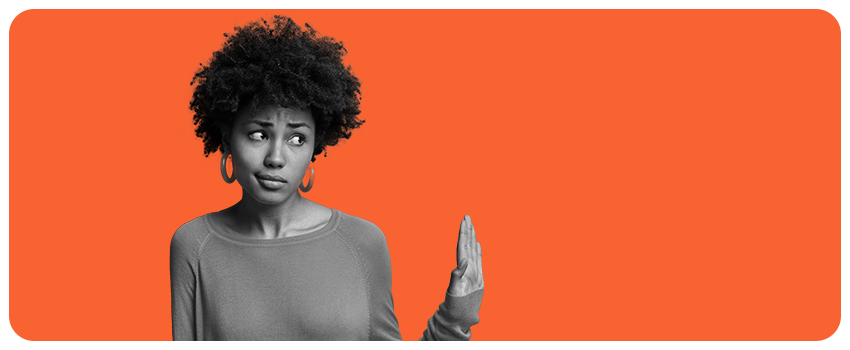 It may identify important dependencies, standards, and must-have features throughout the assessment and selection process. The IT department can handle data backup and migration before installation. Additionally, when teams use CRM software, it may help with support inquiries, technical issues, and other challenges.
There is no assurance that users will feed the system with accurate data once it Is deployed. However, you're more likely to get a great ROI if you have specific objectives, including users, executives, and your IT staff.
4. Collaboration Failure Across Departments:
One of the main causes of CRM's failure is the difficulty in getting departments to work together on utilizing the CRM. CRM success is mostly driven by the cooperation between the marketing and sales teams.
Although Marketing and Sales may play different roles in acquiring and developing leads, both are crucial to generating leads and turning them into paying clients.
Marketing must define target audiences, create and implement tactics to effectively contact them, qualify leads, and pass them along to sales. Sales must assess the leads that marketing sends their way, nurture leads through each stage of the sales process, and close the deal once the lead converts.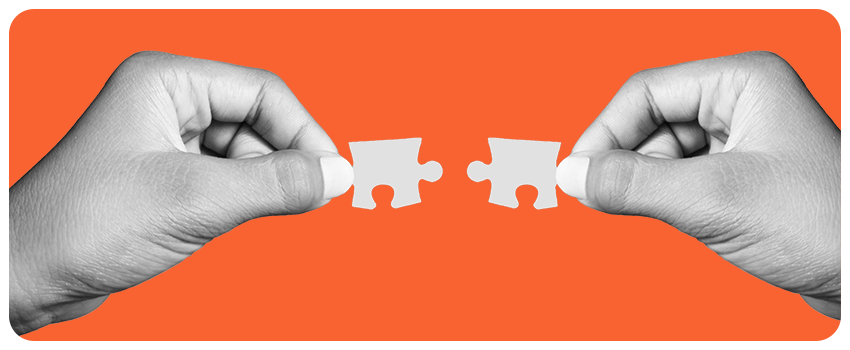 Each of these tasks must be supported by a CRM system. However, CRM works best when Sales and Marketing work together to develop integrated lead generation and customer acquisition strategies.
For instance, Leadsquared offers all relevant details on a lead in a single, user-friendly location. Through this interface, Sales and Marketing may collaborate to turn this data into strategies and materials that will effectively attract clients.
5. Failure to Train CRM Users:
Employee training can provide an answer to the issue of why a CRM fails and how to solve it if a CRM is only as successful as the people who use it. Users unfamiliar with utilizing the CRM's platform or inexperienced with effectively using its capabilities to benefit from it are unlikely to see many benefits from the CRM.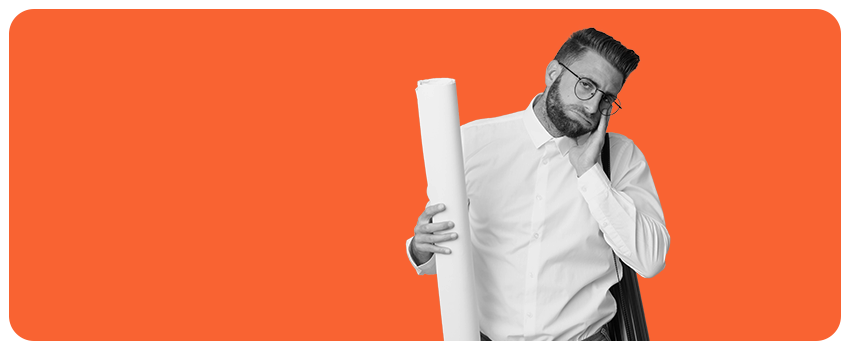 Team members are more likely to stop using a CRM if they don't feel comfortable using it. For instance, the time lost when an employee takes too long to figure out how to use a CRM feature may exceed whatever advantages the feature offers the company.
Businesses should concentrate on CRMs that are: Simple to use; and Training-rich to avoid CRM failure caused by a lack of training. Team members can use CRM easily and quickly when tasks are automated.
Have a look at our Top 10 CRM software for high productivity
CRM Implementation Failure Rate:
About one-third of all Customer Relationship Management (CRM) efforts fail, according to a CIO magazine article. That was a dozen analyst reports on average. The percentages varied from 18 to 69 percent. Failures like this can be caused by various reasons, including overspending, problems with data integrity, technological constraints, and more. However, according to CIO Magazine failure rate is closer to 90%.
CRM systems primarily fall short of their potential to assist businesses in growing their revenue because they are frequently used for inspection – to report on progress, improve forecast accuracy, provide visibility, forecast project delivery dates, and provide a range of other business intelligence – rather than for improvement in the sales process.
Front-line sales reps and management hardly ever find the majority of these skills useful in producing new revenue for the business.
CRM implementation failure examples:
Here are CRM implementation failures with the best examples so that any business can learn from them:
A. British Airways:
They used to provide subpar customer service and had a history of CRM failures. British Airways used an Oracle-based CRM named Ocean Wave in 2001. It was known as a "Customer Data Warehouse" by them.
Its implementation took two years because of several issues, including
Complexity: The data format was challenging to utilize because it wasn't designed to be used for analytical reasons.
Poor performance: since it was also utilized as a source of operational data, which affected analytical users.
Time-consuming training: Too much work and time were used in training SAS (Statistical Analysis System) users.
Poor data quality: Analytical team lost faith as they could not comprehend the unclear data.
B. Vodafone:
For breaking customer protection laws in 2016, the British multinational corporation Vodafone was hit with a £4.6 million fine.
They received a fine for collecting money from pay-as-you-go clients and improperly addressing complaints. With the intention of integrating it with its Oracle billing system, Vodafone chose CRM. The new CRM system was implemented to handle data networks, fixed-line telecom consumers, TV subscribers, and mobile customers.
Many consumers complained about their billing, and the new system had several hours of outage. Others were entirely blocked from accessing their internet accounts despite expired contracts. Ofcom (Office of Communications) opened an inquiry into the business because of increased consumer complaints. The £4.6 million fine and its £54 million sales loss extended the company's losses to nearly £59 million.
Vodafone's customer service was poor prior to the installation of its CRM. Starting such a massive CRM project with a poor opinion of customers was only going to make things worse. To prevent the disastrous tragedy, Vodafone should have provided their staff with customer service training and the tools they needed to assist clients using the new CRM system.
How Apty helps boost CRM implementation:
Businesses use the Digital Adoption Platform (DAP) to get over adoption and implementation issues with CRM. Apty can effortlessly interface with your current CRM system and offer in-app guidance to assist your staff in completing daily duties.
Apty analytics enables you to identify the areas where your employees are struggling. You can design specialized walkthrough solutions to get over these obstacles and increase their efficiency.
With the aid of Apty Assist, users can accomplish their tasks quickly and are prompted if they make any mistake within the system. The information required to make the most of the CRM is available within the system, making the employees' life easy. Apty operates effectively on several CRM systems, including Salesforce, MS Dynamics 365, and Oracle CX.