A lot has changed in the corporate world in the past .0 years. From the management style to the use of technology, everything has undergone tremendous change and the rate at which it is happening is exponentially increasing.
Tons of factors, both macro and micro, play a vital role in changing the dynamics of any company. Irrespective of the reasons behind the change, it is the way an organization responds to change that determines its success or failure.
Today, businesses deal with new technologies, government regulations, increased customer demands, competition, and ever-changing workforce needs. This blog post will help you understand potential barriers to organizational change. 
Why do people resist change?
Here are some of the examples that can cause resistance to change:
Lack of understanding – The absence of a clear goal is a common barrier that companies overlook. They want to implement change, but they do not know what they want to achieve. When companies set clear goals, they will be on the right track.
Lack of communication – Any plan will fail without proper communication, so organizations should find ways to maintain clear and consistent communication. Individual team members should know how to express their ideas, and companies should encourage them to speak up.
Lack of Accountability – Everyone must play a role in setting and achieving company goals, and change will not happen when they are passive. There should be consistent follow-ups within the team members to know the status of the projects. They should also get feedback and receive suggestions.
What are the barriers to change in an organization?
Several change barriers that include your business process, company culture and goals can hinder your organizational transformation process. Companies must understand these barriers to create successful change management strategies. The following are the top barriers to change in the workplace,
Top 6 Barriers to Change Management
Lack of Clarity
Poor Communication Strategy
Execution of Several Projects at once
Inability to Identify the keystone change
Lack of management buy-in
Lack of Active Participants
1. Lack of Clarity
According to Gartner, on average, organizations have started over 3 change initiatives in the last 5 years. In the next 3 years, over 75% of the organizations are planning to invest in more change initiatives than they did before, yet only 34% of the change initiatives see the light of day.
A major reason for this state is the lack of clarity. The Leadership must help the workforce understand the value of change and its benefits on their day-to-day job.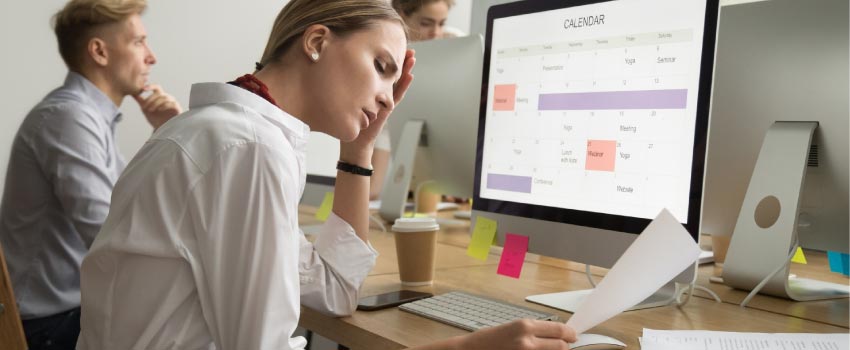 Employees who are unaware of the benefits of any change will be more fearful than excited about the change.
So, it is important to convey the benefits of change to all the regional and departmental heads and how it will shape their team to help them expedite business processes.
The organization must prepare a change chart where the current, transition and future states of the organization are clearly explained. It sets the right expectations among the employees, eliminates confusion, and encourages cooperation.
Related Read: How to overcome employee push back
2. Poor Communication Strategy
Whether you are in sales, R&D, customer support, management, or change management, the most common item in the checklist will be communication
The word "communication" is thrown around a lot but it is incredibly crucial to implement the change management process successfully. Without proper communication between everyone involved in the change process, the software implementation and execution of change initiatives will fail.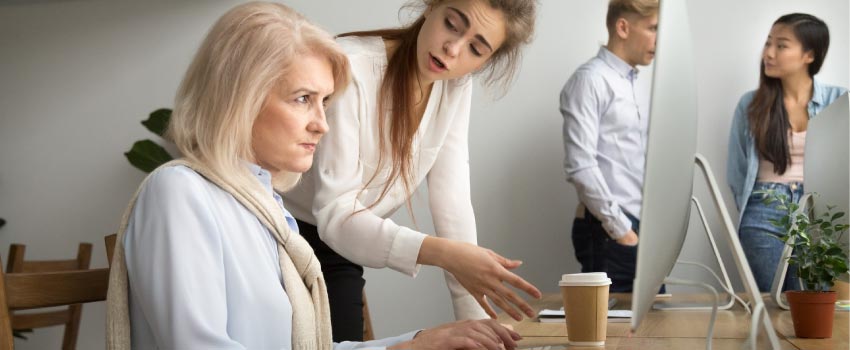 A successful enterprise has the best management framework and functions seamlessly but communication still takes a back seat because of the silos and bureaucracy involved.
Big organizations go through several change projects and as a result, communicating all these changes becomes challenging.
It is also difficult to hire many communication managers solely for this. The more feasible and logical option would be to develop a communication program and empower managers at all levels.
Invest in tools like Digital Adoption Platforms that go beyond the traditional medium of communication and help the employees learn about changes to any platform within the platform itself.
Doing these small things consistently will ensure that the communicated message is not diluted or misinterpreted while traveling from top to bottom.
3. Execution of Several Projects at once
An organization goes through a lot of transformation over the course of a year. Many macro and micro-projects create successful change initiatives. This makes the job of a PMO Director critical.
There is no denying the fact that simultaneous execution of projects is necessary but prioritizing them is crucial for success.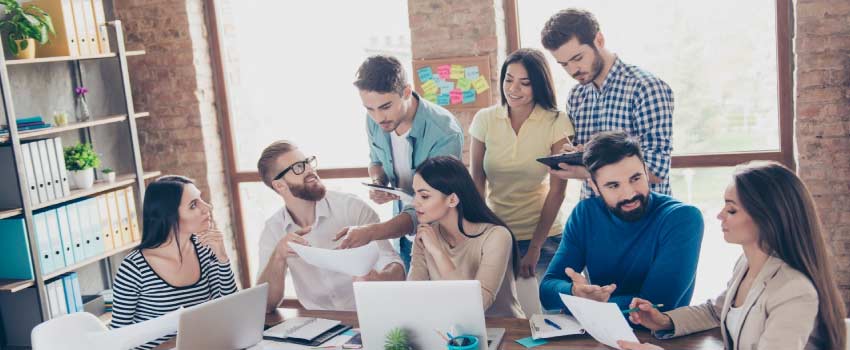 Not all projects can be given equal significance. If a project takes too long to be implemented, it is important to review the project regularly and change its scope if needed.
A project goes through several changes due to internal and external factors. It is important to consider these factors and be flexible to make changes to the project while it is in the implementation phase.
It can be achieved by integrating all important information into one place and by gaining insights out of it to make data-driven decisions, which will make the project successful and eventually, the change initiative.
Related read: How 70% of the organizations fail because of disruptive change
4. Inability to Identify the keystone change
Every change effort starts with complaints and issues but a good leader uses it for the betterment of the organization.
Most issues are caused by a similar root cause and it is important to identify it and create solutions for that particular issue.
Most change initiatives take over a year and when a business becomes aspirational, they try to drive all the change initiatives at once, which is nothing but a long march to failure.
However, by being practical you can focus on one major change initiative and execute it in a phase-wise manner to ensure success.
For example, you own a web analytics tool that helps organizations make data-driven decisions. Through conversations with the customers, you identify that there are a few issues such as the inability to know the real-time intent of a visitor, the lack of personalized experience for new visitors, and the unavailability of real-time data.
It is impossible to address all these issues at once and it is difficult to get buy-in from leadership to work towards all these problems.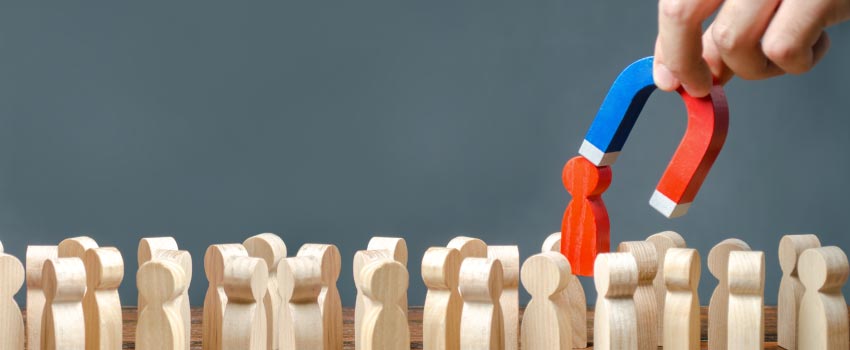 The ideal approach would be to find the underlying cause and solve it so that it can in turn address all these problems at once, at least to some extent.
In the above example, let us say that you found out that the major cause for all the challenges that a customer is facing is the absence of real-time data. To solve this, your company must move the servers to a cloud setting. Work toward this singular goal.
It is difficult to get buy-in when the existing system is working fine but as the leader, you know that shifting now is important for organizational growth.
How can this be achieved?
Well, you start by deploying the same features internally and involving all the stakeholders whose authority will be needed to help you move to the cloud. Show the benefits of real-time data in a very small application that is being used internally to convince the stakeholders.
Once you gain their support, they will help you move to the cloud. It will not only enable you to deploy a feature but will also allow you to:
Move to cloud

Get real-time data for internal and external use

Address all the problems that occurred because of the lack of real-time data

Create an infrastructure that allows agility and scalability
When a company creates a change management strategy to address a major issue that is plaguing the company, it creates a better future for itself and its customers.
Relevant Read: 4 tips for conquering change management challenges
5.Lack of Management buy-in
When planning a change management strategy, management and other senior leaders cannot isolate themselves and think their opinions and experiences are the only ones that matter. Often, change management strategies fail because leaders overlook critical points such as resources and the implications of the change for workers.
Lack of management input on how they should go about the process. Employees need help in identifying areas where change is required, if managers resist or delay in providing this guidance, it will be difficult for employees to bring about these changes. Lack of managerial support during implementation can also lead to low morale and derail the implementation.
The management should strongly support the change, play a supportive part in planning for the change, and communicating with employees. The management has to be wholeheartedly involved in the change and put efforts on convincing people and gaining their support.
6. Lack of Active Participants
From planning to execution, the involvement of stakeholders increases drastically. Once the change is deployed and everyone in the organization starts to get affected by it, another major challenge is adopting it.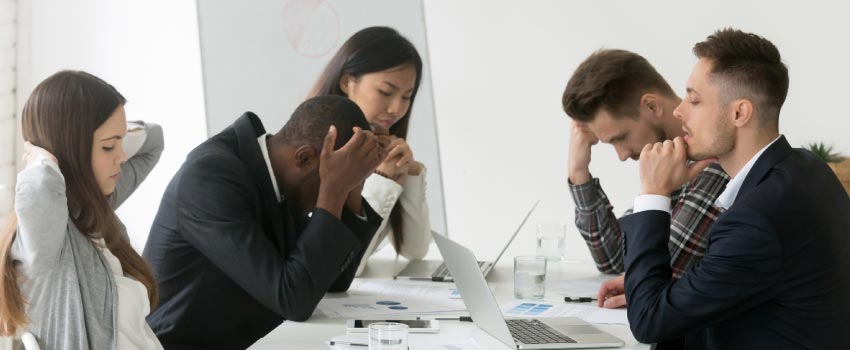 The employees are expected to adjust and embrace the change but several factors make them apprehensive of it. The employee could be confused about where to start, have difficulty in understanding new change management processes, be fearful of the cons outweighing the pros.
Due to this, the participation of employees is less. The best solution is to show them how to overcome barriers to change through change with the help of regular training and using tools that can complement this training.
Ways to Overcome Barriers to Change
Even if the organization has laid out plans for change, employees might still fail to implement them due to lack of a change management strategy. The following are the effective ways to implement the change,
A. Communicate the vision
Employees need to see the long-term benefits of the change and how it fits into their organization's broader strategies. If they can't understand the vision, there won't be any real motivation to implement them. While employees may not understand all aspects of changes, providing information about what is changing and why, can increase understanding and help them become more comfortable with the idea.
B. Allocate enough resources
It takes more than commitment to implement change programs successfully. Assessing the resources necessary to make change happen helps managers ensure their teams have what they need before and during implementation. This ensures changes are carried out in a timely fashion and prevents employee frustrations.
C. Provide training
Training is essential when implementing major changes, especially if new skills are involved. Training ensures employees know what is expected of them and how to do their jobs after changes have been implemented. Implementing change without training can lead to failure and frustration among employees who aren't yet up to speed.
Overcome Change Barriers with Apty
Change often involves new technologies and there are many types of software out there that are very similar. It can be confusing, which can make people reluctant to change. It's important to research and choose the technologies that fit with your company's vision. This way, stakeholders and employees may be more willing to accept the change.
The importance of on-demand training and assistance in reinforcing the shift cannot be overstated. Invest in a digital adoption platform to allow employees to learn while working and increase employee productivity. A DAP delivers contextual, on-screen instruction and encourages a self-help culture to encourage user adoption.
A DAP like Apty can be used to help employees navigate through complicated processes and help them learn multiple applications at once. Apty's cross-application capability helps you do just this. It is a perfect tool to analyze the adoption of change at your organization and create strategies accordingly to encourage successful adoption.