The COVID-19 pandemic has caused a massive shift in work environments and it has also impacted learning and development at organizations. Given how almost all professionals are having to deal with unseen challenges, it comes as no surprise that L&D professionals too are concerned about how they will carry out their learning strategies.
With the changes happening due to the pandemic, technology has also transformed drastically to help make this transition smoother. Companies are now leveraging new and innovative ideas and technology to make remote work happen without affecting employee productivity or business continuity.
This blog discusses the latest trends in learning and development and how new technology and practices have positively impacted learning at organizations.
Top 5 Technology Trends in Learning and Development
AI Enhanced Learning
Rapid Upskilling and Reskilling
Microlearning
Prioritizing Communication
Reinforced and On-Demand Learning
1. AI Enhanced Learning
As learning technologies are constantly evolving, there are higher expectations from employees when it comes to their onboarding and training. Organizations need to ensure a seamless and hassle-free learning experience for the workforce. This can be done by investing in innovative tools.
L&D professionals need to keep up with fast-changing technology to optimize the learning experience and outcomes. They must develop new learning strategies that take advantage of AI and other tech innovations.
Data is everywhere. Companies can use data to their advantage in every aspect of their business with the help of AI-enhanced analytics.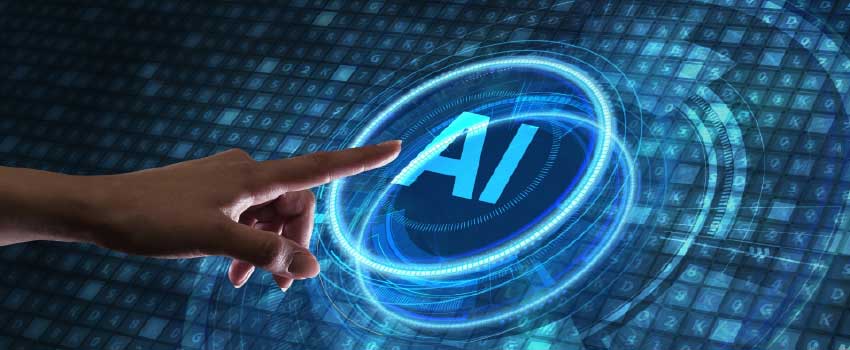 To fully utilize AI, organizations need to harness data to enable L&D departments to gain insights into the learner's journey and help them customize training programs and enable adaptive learning.
Employees have different learning styles depending on multiple factors like their skill set, experience, age, cultural background, etc. Enterprises must recognize this and optimize the learning content to suit the employee's learning style.
AI-powered training programs enable adaptive learning, where the learning modules are modified to suit the needs of each learner. This can be in the form of video tutorials, guided workflows, pdf content, etc.
AI also provides visibility and insight into each employee's progress in the learning program. This insight can be used to improve upon your learning and development strategy and methods.
2. Rapid Upskilling and Reskilling
Upskilling refers to an employee learning additional skills to be better equipped to do their job. Some examples of upskilling efforts are digital skills, analytics skills, and organizational transformation skills.
Reskilling refers to an employee learning a new set of skills or training in order to perform a different job. Reskilling is usually done when a new employee joins the workforce or if the existing workforce has to learn new technology.
The shift to remote work called for quick upskilling and reskilling of employees to help them navigate through new technologies to facilitate remote work and collaboration.
Traditional training methods are not going to help with rapid upskilling and reskilling. They are ineffective, especially in a remote setting. Organizations are investing in Digital Adoption Platforms that onboard employees onto software seamlessly and provide them with assistance at any point of need.
Investing in employees' skills need to be a high priority for organizations looking to stay ahead of the curve.
3. Microlearning
Microlearning is a learning approach that involves breaking down a skill or idea into its most essential parts and only teaching those. These small chunks of learning are consumed in relatively short periods of time. It is ideally suited for skills training.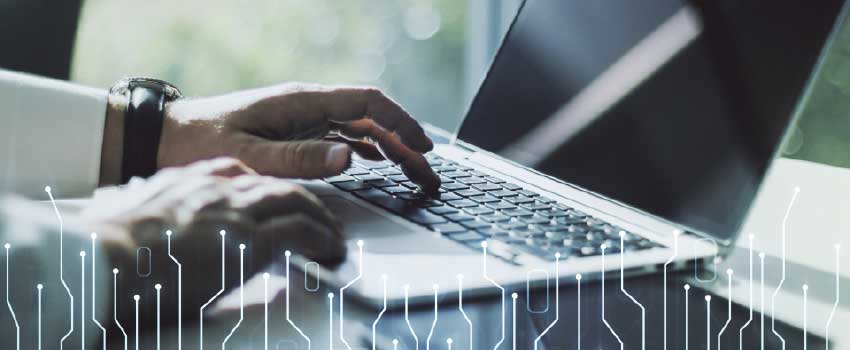 Studies show that microlearning is effective and boosts learner engagement. Not just that, employees prefer microlearning over traditional learning methods since it is easily consumable. Microlearning is also faster to deliver and is highly affordable.
Consider platforms that release new updates regularly. Employees that use these platforms will need training that is quick and effective for such small changes. A microlearning approach is ideal for such scenarios.
Microlearning can also be highly beneficial for compliance training since it significantly boosts retention rates. The core of compliance training includes rules, regulations, and policies that employees need to memorize, which is what microlearning is best for.
4. Prioritizing Communication
With the sudden shift to remote work, online communication has become crucial for every workforce. Without a solid communication channel and strategy, business continuity could be lost.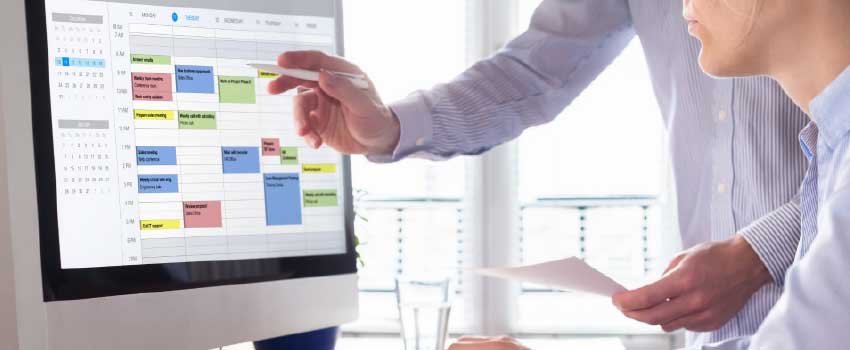 Organizations are investing in new platforms and frameworks to improve communication and facilitate remote work. As business processes evolve according to changes in the business landscape, employees have to adapt to these changes as well. These frequent changes to business processes need to be communicated to the employees effectively.
Sending e-mails to inform about updates to software or processes can be ineffective as some employees might not check their inbox. In-app announcements can come in handy in such situations. Digital Adoption Platforms can be used to show announcement messages at a place where employees spend the most amount of time – the software that they use.
Employees also need to be trained to communicate and collaborate better. According to a survey, communication and collaboration are the top employee skills for 2021. Incorporate language training to help employees communicate better and also boosts their confidence in the workplace.
5. Reinforced and On-Demand Learning
On-demand learning is a strategy where learners are provided access to knowledge-based content in real-time, whenever, wherever. The employee or learner is required to have access to the internet to facilitate this type of learning.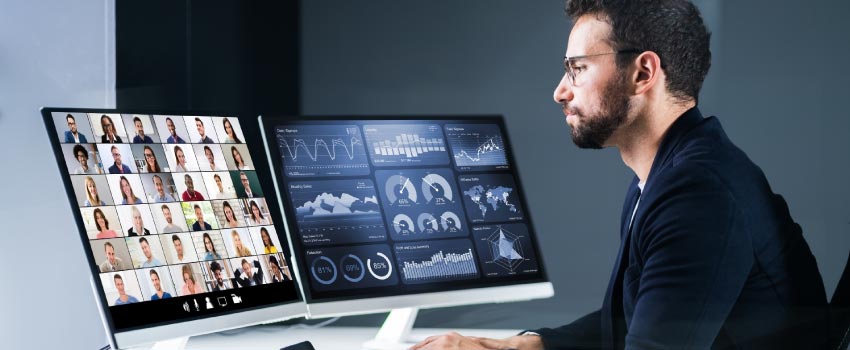 Learners can forget almost 90% of the information they learn within the first month. This is hypothesized by the forgetting curve. On-demand learning that reinforces what the employees have learned by providing instant access to learning content, solves this issue.
On-demand learning is valuable to both employees and employers since these resources can be utilized whenever and on whichever device an employee wants. This enables employees to pick and choose the learning courses that are relevant to them and thus, positively impacting increase employee engagement in learning and development programs.
Businesses are starting to invest in tools that facilitate on-demand learning. Digital Adoption Platforms are a good example of such tools. They act as a repository of all learning information that the employee can access on the software or platform that they are learning to use. Apty's in-app help deck allows employees to quickly access software walkthroughs in any format of their choice.
Apty Digital Adoption Platform enables seamless learning at an enterprise level. It provides software guidance that helps employees master software quickly and provides instant access to any learning content, removing the burden from support teams. Its AI-enhanced analytics also allows L&D professionals to track the progress of each employee's learning journey.