An ERP implementation can make or break an organization.
On one hand, a properly implemented ERP system can reduce operational and administration costs by over 20% and improve business processes 95% of the time.
On the other hand, up to 50% of ERP implementations fail the first time around, 64% of ERP projects go over budget, and 30% take longer than expected, often resulting in the loss of millions of dollars and disruption to business operations.
While ERP implementations can be complex, there are usually a few main reasons they fail so often.
And that brings us to the million-dollar question-
Why do ERP Implementations Fail?
The ERP Implementation fails because of internal resistance, misaligned expectations, poor process implementation, incompetent stakeholders, unaccounted supporting tools, and vaguely drafted training and digital adoption programs.
The chaos that is generated from an ERP implementation is unreal and it is important to explore the common reasons for failure. In this guide, we will go through the reasons and nine high-profile examples so that you can avoid a failed ERP implementation.
11 Reasons for the Failure of ERP Implementation
There are many different reasons why an ERP implementation may fail, but there are a handful of common causes.
Failure to confirm system requirements
Failure to secure adequate funding
Failure to set realistic implementation timelines
Failure to choose a project leader
Failure to capacity plan
Failure to focus on business outcomes over technology
Failure to choose the right implementation partner
Failure to cleanse data
Failure to test implementations prior to rollout
Failure to invest in change management
Failure to invest in employee training
i. Failure to confirm system requirements
Your system requirements are the most important component of a successful ERP implementation. Before you even start selecting your ERP software, you need to know what your current and future business requirements are.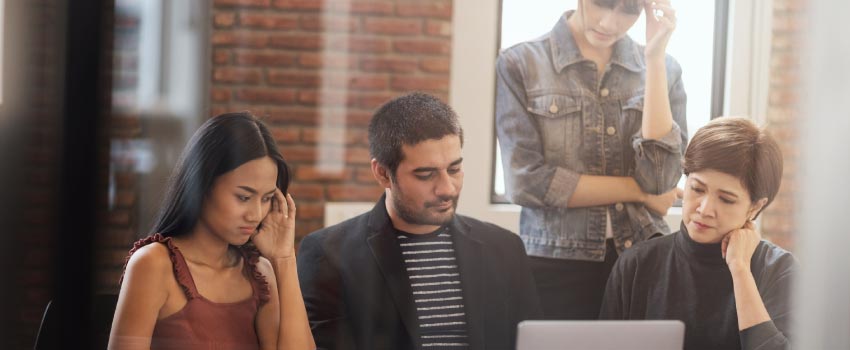 Interview department managers to get a thorough understanding and list of requirements. Then you can start to match requirements to ERP features and find the best fit.
ii. Failure to secure adequate funding
ERP implementations are expensive, but failure to budget and secure adequate funding before starting will result in a failed implementation. When estimating your budget, always add a further 25% for contingency costs.
The initial cost of the ERP software is your starting point. But during and after implementation, you'll have to budget for:
Hardware, networks, and other infrastructure costs

Custom modifications to the software

Incremental payroll costs

Consultant contractor costs

Ongoing support and maintenance
Without accounting for these costs, your ERP implementation will fail.
iii. Failure to set realistic implementation timelines
ERP implementations are usually complex, so you need to allow enough time when planning your project timelines. Hershey's fell victim to this mistake when they tried to squeeze a complex ERP implementation project into an unreasonably short timeline.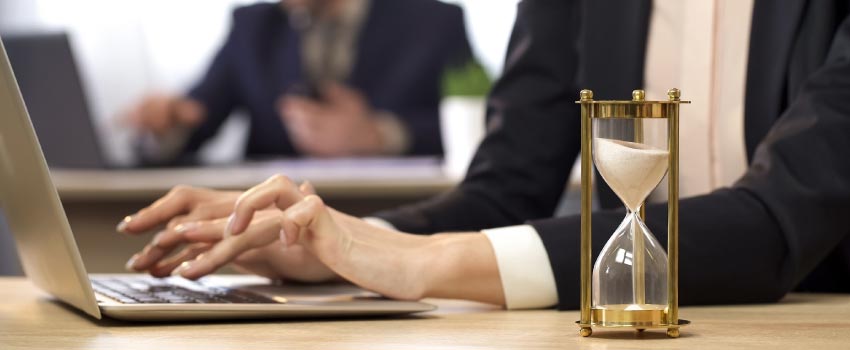 It made a further mistake when it cutover to the new ERP system during its peak Halloween trading season – a surefire recipe for disaster.
If you don't allow yourself time to implement, test, and cut over to your new ERP system, the chances of failure are much higher.
iv. Failure to choose a project leader
It's imperative that you choose a strong, experienced, and detail-oriented project leader for your ERP implementation. Without substantial knowledge of ERP systems, your implementation is at a significant disadvantage.
The ideal project leader requires excellent organizational skills, plus the ability to familiarize themselves with day-to-day operations and build solid relationships with internal and external stakeholders.
v. Failure to capacity plan
Many ERP implementations fail because companies fail to plan and resource their project teams adequately. ERP implementations can take months or even years to complete depending on the size of the project. And businesses need to be prepared to assign their best people to the core project team for at least 50% of their time.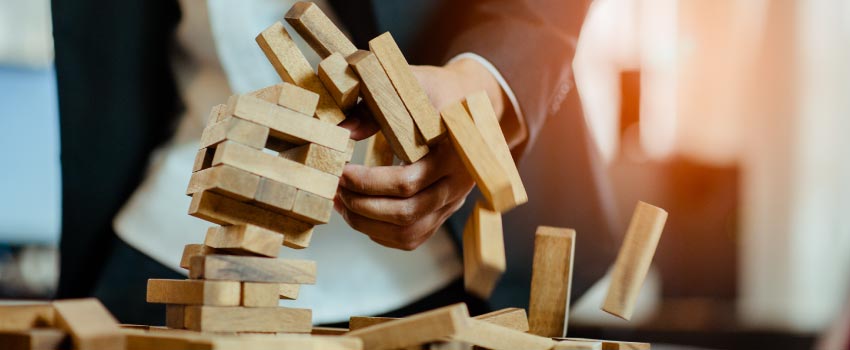 You'll need to plan capacity accordingly as core team members will need to cross-train other employees to fulfill their "normal" tasks, and you might have to hire full-time, part-time, or temporary workers to backfill.
vi. Failure to focus on business outcomes over technology
The ERP system is only one part of your project. You also need to focus on your business processes. Make sure you dedicate time and resources to mapping your current and desired workflows so that you maximize the ERP implementation.
Former Gartner SAP analyst Derek Prior told Computer Weekly that a common theme among ERP implementation failures is that businesses don't match the implementation with the business case.
"They don't have the right level of business engagement," he said. "They don't have the right people to measure business outcomes, and the business case is put on a shelf and never looked at again."

Instead of asking:
"How can we use [ERP application] to achieve [business outcomes such as increased sales or efficiency]?"
You need to ask:
"How can we achieve [business outcomes such as increased sales or efficiency]?"
vii. Failure to choose the right implementation partner
It's equally important to choose the right implementation partner as it is ERP software.
Make sure your implementation partner has relevant real-life ERP experience, ideally as an end-user. You can usually configure ERP software to different industry solutions, so ensure your partner has relevant industry experience.
viii. Failure to cleanse data
Preparing and cleansing data is another crucial part of an ERP implementation. It's not as straightforward as it might appear, as data has to be cleansed and verified in its existing state before migrating the required information to the new system. It can be a time-consuming activity, but failure to get it right will cause your new system to fail.
ix. Failure to test implementations prior to rollout
Inadequate testing is another major cause of ERP implementation failures. Testing needs to pass various stages, from a single test of every critical business process to volume tests and a mock go-live cutover.
x. Failure to invest in change management
It's often the organizations that fail to build a change management team and see change management as merely an end-user training exercise that encounters implementation project failures.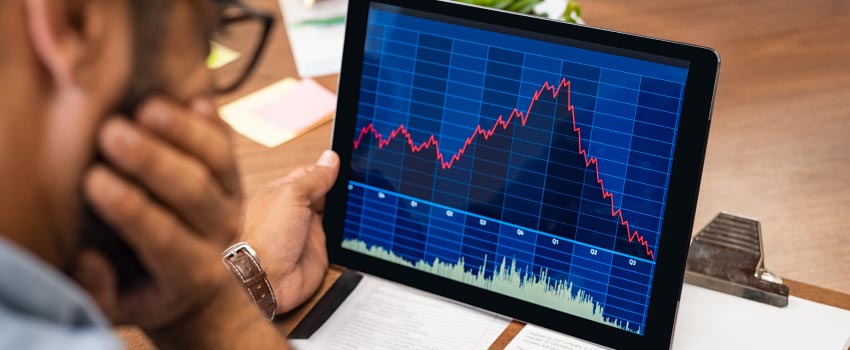 ERP change management not only involves business process changes but the whole culture of an organization. When end users aren't engaged, process changes aren't communicated clearly, and expectations haven't been set, ERP implementations usually fail.
xi. Failure to invest in employee training
An essential part of any ERP implementation is that all employees get the required training. If you don't train users properly, they become a drain on the smaller post-implementation support team resolving critical issues. And as more employees become disgruntled, the adoption of the new system fails.
Bonus resources:
Ensuring a successful ERP implementation is challenging, as 55% to 75% of all ERP projects fail. It is important to understand how some of the major ERP projects failed to avoid the mistakes of the past.
The consequences of a failed ERP software rollout can be severe, with organizations losing revenue and facing shareholder lawsuits. Below, we've collated nine infamous failed ERP implementations from over the years so that you can learn from their mistakes.
9 High-Profile Examples of Failed ERP Implementations
Nike – $100M revenue loss
Hewlett Packard – $160M
Hershey's – 19% drop in profits
Target Canada – Pulled out of Canadian market
Lidl – Dropped the project after 3 years
Oriola Finland – Damaged Reputation
Avon – Sales reps quit
Select Comfort – $83M in lost sales
Air Force – Spent $1.03B over 7 years
1. Nike – $100M revenue loss
Overview:
Nike spent $400 million updating their ERP and supply chain system in 2001. But instead of helping them match their supply to demand and shortening their manufacturing cycle, the supply chain software failed, and they ended up ordering low-selling sneakers in place of high-demand ones.
Failure:
Nike implemented and launched a new demand-planning solution without adequate testing before they went live.
Cost:
Nike spent around $400 million on its ERP failure. Plus, they lost $100 million in revenue, their stock price fell 20%, and they received a myriad of class-action lawsuits. Nike had to invest another 5 years and millions of dollars more to overcome the problem and get the software working correctly.
2. Hewlett Packard – $160M in backlog orders and lost revenue
Overview:
Hewlett Packard moved all of their North American divisions into a single centralized ERP system.
Failure:
The company experienced a cumulation of minor issues during their ERP implementation rollout. Eventually, they had too many small disasters at once and were unable to cope with the situation.
Cost:
Hewlett Packard's failed ERP implementation cost them $160 million in backlog orders and lost revenue – that's five times more than the estimated initial project cost in 2004.
3. Hershey's – 19% drop in profits
Overview:
Hershey's much-publicized SAP ERP, CRM, and supply chain implementation failure occurred in 1999 following a series of mishaps.
Failure:
Hershey's made two critical mistakes in their ERP implementation. First, it tried to squeeze a complex ERP implementation project into an unrealistic timeline. And second, it timed its cutover during the busy Halloween season before its employees had been adequately trained on the new system.
Cost:
Hersey's could not process $100 million worth of Kiss and Jolly Rancher orders, even though it had most of the inventory in stock. Consequently, it suffered a 19% drop in profit, a 12% drop in sales, and lost market credibility.
4. Target Canada – pulled out of Canadian market
Overview:
When Target launched in Canada in 2013, it planned to bypass any potential legacy data migration problems by entering only new information into its SAP ERP system.
But when it was cutover, the supply chain collapsed.
The problem was that Target used inexperienced employees to enter data into the system manually. Unfortunately, they had no idea whether the information from vendors and manufacturers was correct or not, plus they were working to tight deadlines.
Subsequent investigations found that only about 30% of the data in the system was correct as it was riddled with errors from simple typos to incorrect inventory counts and currency.
Failure:
Target failed in three crucial areas – it set unrealistic goals, didn't leave time for testing, and neglected to train employees properly.
Cost:
In early 2016, Target announced that it would pull out of the Canadian market after plunging its supply chain into chaos and losing millions of dollars.
5. Lidl – dropped the project after 3 years
Overview:
Discount supermarket chain Lidl implemented an SAP Retail ERP system to replace its in-house developed legacy merchandise management system. Multiple interfaces and modules and a decentralized server structure made running and maintaining the legacy system increasingly challenging.
The initial deployment of the new electronic management and information system took place at Lidl Austrian stores in May 2015. The company intended to deploy the system to 10,000 other stores and over 140 logistics centers.
Failure:
Lidl failed to confirm system requirements and secure adequate funding to complete its SAP ERP implementation.
Cost:
Three years after going live with the new ERP system, Lidl decided to drop the €500m project because it could not achieve its strategic goals without spending even more money to make it work.
6. Oriola Finland – health risks and a damaged reputation
Overview:
Oriola is one of Finland's largest pharmaceutical suppliers and relies heavily on its supply chain. The company delivers thousands of medications to pharmacists around the country, including insulin, cancer medications, and antipsychotics.
Oriola Finland switched to its new ERP system in September 2017, and the supply chain broke immediately, meaning pharmacists all over Finland struggled to source and order life-saving medications.
To make matters worse, Oriola remained quiet on the subject, so nobody knew what was happening. Eventually, they managed to resolve the issues and process the backlog of orders.
Failure:
When going live with a new ERP system, always plan for the worst-case scenario. Oriola did not have a change management plan, so its vendors, suppliers, and customers didn't know they were changing their supply chain system and remained in the dark about the issues.
Cost:
The ERP implementation issues failed the project which cost Oriola millions of Euros and damaged their reputation. In this case, the disruption to the supply chain not only affected sales revenue but also put people's health at risk.
7. Avon – sales reps quit
Overview:
In 2013, after four years of planning, development, and employee testing in the company's Canadian regions, Avon's $125 million ERP/CRM/eCommerce project failed.
The door-to-door makeup giant reported that the technology had created extra work for its sales reps instead of streamlining their daily activities.
Failure:
Avon failed to align the ERP software to its business processes and test the implementation. Plus, it did not invest in change management and employee training prior to rollout.
Cost:
As a result, more than a third of Avon's independent sales reps in the affected region quit.
Avon CEO Sheri McCoy told analysts at the time,
"While the pilot technology platform [in Canada] worked well, the degree of impact or change in the daily processes to the [Avon] Representative was significant."
8. Select Comfort – $83M in lost sales
Overview:
Mattress company Select Comfort went live with their new ERP system in October 2015.
A few weeks later, the CEO reported that the ERP implementation had caused minimal disruptions to the supply chain. But, in reality, that's not what happened.
Insiders reported that investors pressured the ERP project leader to go live sooner rather than later or cancel the project altogether because of spiraling implementation costs.
They chose to launch even though they weren't ready – customers experienced delivery delays, while the company had above-average return rates and canceled orders.
Failure:
Every ERP implementation project needs a strong leader who can communicate with shareholders, allocate adequate resources, and set realistic timelines.
Cost:
Select Comfort lost $83 million in sales, and share earnings were $21 million lower than expected.
9. Air Force – spent $1.03B over seven years
Overview:
In November 2012, the U.S. Air Force announced it was pulling the plug on a huge ERP implementation project meant to integrate hundreds of disparate financial systems into a single system.
The project ran for over seven years, was already significantly over budget, and required a further $1.1 billion just to finish the project. So the Air Force decided it was better to bail out as they had only gained minor system improvements.
Failure:
Make sure you understand the size and scope of your project at the beginning, secure adequate funding, and set realistic timelines.
Cost:
The U.S. Air Force spent $1.03 billion over seven years.
Prevent ERP Implementation Failures
ERP implementations are notoriously complicated and stressful. But with proper planning and vision, you can execute a successful project.
To reduce the risk of failure, ensure you:
Confirm the system requirements

Secure adequate funding

Choose a proven project leader

Set realistic project timelines

Plan resource capacity to get the core team in place

Focus on business outcomes over technology

Invest in change management throughout the organization

Choose the right implementation partner

Cleanse your existing data before migration

Test implementation scenarios prior to rollout

Train employees before cutover