ERP plays a vital role in any organization. Implementing ERP Software can be a challenging and cumbersome task. So, it becomes crucial for Enterprises to be aware of the implementation process before they begin working on it.
Let's get to the point straight. A survey by Ultraconsultants found that,
As seen above, it is evident that Enterprises need a proper ERP Implementation plan. Your ERP investment is at risk without the right ERP implementation plan. So, to avert risk, we have prepared an ERP implementation checklist that can help you ensure a successful ERP implementation.
The Ultimate ERP implementation checklist for Enterprises:  
Every ERP implementation varies depending on the company's requirements and size. In this blog, we will be discussing some of the typical phases and checklists involved in the ERP implementation
Before you start your implementation process, you need to prep on planning certain vital aspects involved, and they are listed below:
1. Deliverables:
Before the implementation process, it is essential to identify, name, and describe the software you are implementing and the total cost required.
2. Timeline for each category:
Next, we need to finalize a start and finish date. If there are no specific dates, then go with an estimated date.
3. Pre-implementation preparation:
Analyse the implementation plan and prepare for any needs during the process so that no other work is interrupted.
4. Eliminate unnecessary items:
Removing the processes not involved in the implementation stage is necessary to put the implementation on the right track.
5. Expected outcomes:
To have clear insights and achieve business goals, it is important to establish the right expectations and how the new software should be used.
6. Potential implementation challenges:
This implementation stage is anything that needs to be fixed or adjusted after your new software is deployed.
7. Finalize training methods:
At last, it's essential to decide the training methods that will be used by the organization to deliver the program.
The Key Drivers:
Once you start the process, the major challenge you might encounter would be change resistance.
Resistance to newERP implementation is normal among employees since it will raise many questions regarding upgrading assets and how the change will help them.
So, before implementing ERP within an organization, we must create a change management plan to make the transition easier and smoother for the employees. Not carrying out this stage of ERP implementation can result in an ERP failure and cost a lot to the Enterprise.
Below are some of the important checks needed in implementing the Change management plan:
A. Employee driving plan –
Before setting goals for your employees, motivating them for the change is important. You need to provide in-depth information about how the ERP implementation can help them excel in their job and its impact on the organization.
B. Set clear goals –
Once the employees are clear about the implementation plan, you need to set clear metrics and goals to track the progress and identify whether the implementation will help the organization achieve the desired business goals.
C. Communicate it properly –
Establish proper communication channels and feedback loop to maximize productivity with the new ERP implementation. This can help to eliminate confusion, achieve goals on time and make sure that the flow of information is transparent.
D. Involve employees in the decision-making process –
ERP systems will be used by the employees and must be part of your decision-making process. There needs to be a team that regularly meets with employees to analyze and discuss the change management process. This can help employees overcome inhibitions and feel connected with the process, helping the organization get their buy-in.
Onboarding and Training Plan:
Once the change management plan is devised, it goes to the training phase, which is crucial as it defines how well the employees will use the new changes and features to the fullest.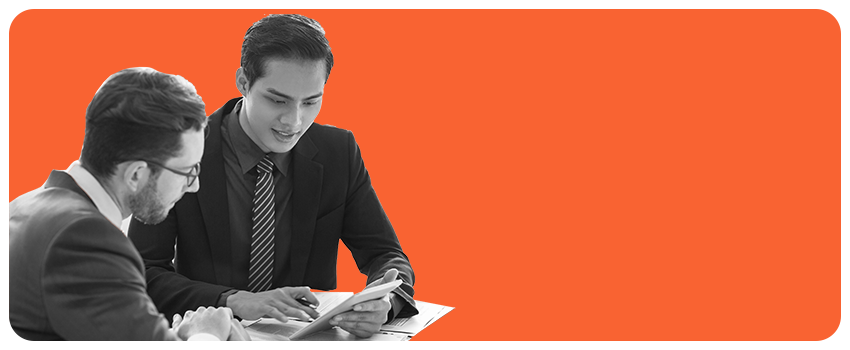 Onboarding and training new hires can be a hefty task for any organization and involve a lot of time and resources. It is also necessary to keep the new hires engaged and make the onboarding transitions as smooth as possible. Therefore, businesses need to plan their training and onboarding correctly to make the best of it.
You can leverage a digital adoption platform To overcome these challenges and ensure the fullest use of ERP. A DAP like Apty can help you in successful onboarding and training users with the help of its interactive software walkthroughs. Apty boosts employee performance and productivity and increases engagement rate. (More on this later!)
Post-implementation: 
Post the ERP implementation, create a feedback mechanism to regularly improve the ERP system to make the most out of your investments.
After the go-live period, the implementation team must analyze all the feedback from different departments. It will help them to identify the most common roadblocks and devise a strategy to eliminate them.
Once everything is set, you need to keep testing the product and look for changes that need to be implemented to get the best performance and productivity from the employees.
Role of Digital Adoption Platform:
ERP adoption and implementation sometimes have advantages; as with any product, there are a few pitfalls too. The challenges you might encounter are onboarding and training, user adoption, and change resistance. To overcome such challenges, businesses use Digital Adoption Platforms (DAP) for successful ERP adoption.
Companies can keep their employees engaged throughout the process and provide help at the right moment of need with the help of Enterprise grade DAP like Apty. Apty can seamlessly integrate into your existing ERP system. Apty makes your employee onboarding and training process smooth using in-app software walkthroughs.
Apty's on-screen guidance can help employees complete their tasks quickly and accurately. The data validation feature ensures data integrity and process compliance. Apty's robust analytics allows you to identify where your employees get stuck, and you can create customized walkthroughs to help employees overcome those pain points.