The recent changes in the business landscape have immensely impacted employee performance and business outcomes. This is mostly in the form of companies introducing new and innovative technologies to optimize business processes.
However, an organization cannot just roll out new software and expect smooth and successful change. The software has to be fully adopted by the end-users for it to have an impact on the organization's growth.
But how do you really understand the rate at which digital technologies are being adopted? Or if they're being adopted at all?
What is not measured cannot be improved. As companies undergo digital transformation, it is crucial to keep track of certain metrics that can be used to get a better understanding of your transformation journey. The adoption rate of your company's tech stack is the biggest indicator of the success or failure of your digital transformation initiatives.
Here are some ways you can measure the rate of digital adoption at your organization:
Keep Track of Usage and Outcomes
Measure Your Software ROI
Get Feedback from Employees
1. Keep Track of Usage and Outcomes
Once you deploy any software within your organization, keep track of how the software and its features are being used by your employees. Try to understand if your employees are using it for the intended purposes.
For example, if your company invested in an automation tool to increase productivity, find out if productivity has changed since implementing the software. Real-world business outcomes are more important than any other metric that you set to measure digital adoption.
Although software usage doesn't directly translate to software adoption, measuring usage with context can be a good indicator of it. The intent of software usage is the most important factor you have to pay attention to.
Segment users by department and role and understand what features of the software are being used by each segment. Find out how effectively each segment is using its tools to perform their daily tasks.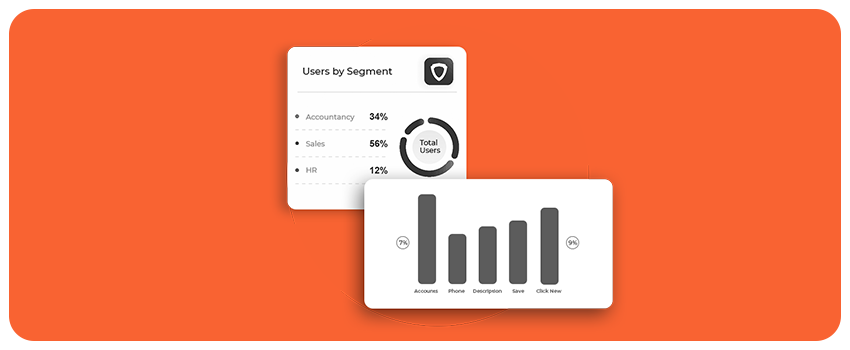 Apty's activity tracking lets you segment users on department, location, type of browser, device, or OS and keep track of each segment's activity. With the goals feature, you can track the completion rate of each process by each segment of employees and identify the ones who lag, which could result in slowing down your digital adoption rate.
A notification can then be sent to these users to prompt them to complete tasks and get a 100% completion rate.
With Apty's walkthroughs, tooltips, in-app knowledge deck, analytics, and goals, you can ensure that your employees have the support that they need, and that the organization's digital adoption is being audited and the initiative is on its way to success.
2. Measure Your Software ROI
When you invest in new technologies, you also have to make sure that these tools contribute to the revenue of the company. ROI from the tools and technology that you invest in, is the best indicator for the state of digital adoption at your organization. You may have invested in trending tools that may have worked for a lot of organizations but that doesn't mean they will work for you.
Why did you invest in the software? What changes in business outcomes did you expect the software to bring in? It is important to answer these questions and dig deep into how the software is really impacting your business.
Return on investment (ROI) is a measurement of the profit generated from an investment that an organization made. There are 2 types of ROI: anticipated ROI and actual ROI.
Anticipated ROI:

This value is calculated before a project begins, to determine how much profit investment is likely to generate. It helps organizations understand if an investment (in this case, a software application) is worth it.

Actual ROI:

This value is calculated after a project has concluded, and uses final costs and revenues to determine the true profit generated from an investment.
When the actual ROI is more than the anticipated ROI, then the investment has yielded a positive ROI. If it is less than the anticipated ROI, the investment has yielded a negative ROI and is a loss to the company.
Needless to say, your objective should be to yield a positive ROI, and to do that, you need to calculate your software ROI. There are many ways to go about this but the standard approach in project management is to use this formula to calculate software ROI:
ROI = [(Financial Value – Project Cost) / Project Cost] x 100
Financial Value: Amount of money you could gain from implementing the new software system.
Project Cost: Amount of money you spend on implementing and maintaining your new software system.
Apty Digital Adoption Platform helps employees quickly master new software with the help of on-screen guidance and significantly boosts ROI from your entire enterprise web-based tech stack. It also contributes to an increase in ROI by greatly reducing training, maintenance, and support costs for all your enterprise software.
3. Get Feedback from Employees
At the end of the day, your employees are the ones who are going to use these new systems and it is crucial to understand their perspective on the changes being made to the organization.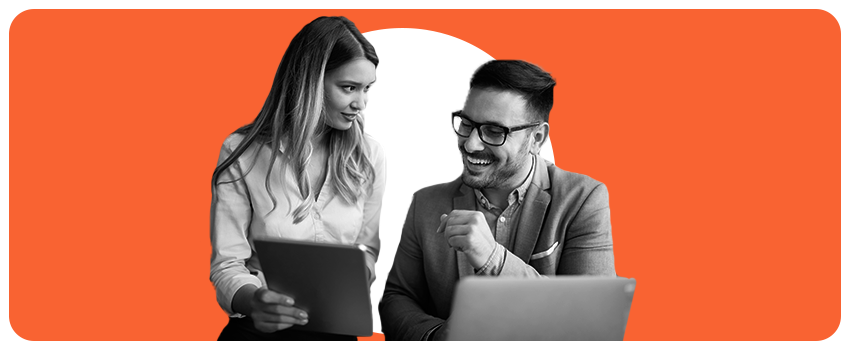 When starting your company's digital adoption journey, you will need to make several changes to your operations in order to facilitate adoption. Not all employees will welcome these changes immediately.
Employee feedback can be a great indicator of your digital adoption progress when you use this feedback to identify actionable insights. Whenever an employee has a grievance with a new system or process, understand its cause. There is usually an inhibiting factor that causes resistance among employees.
With Apty's analytics, you can pinpoint exactly where in the process, each employee is dropping off. Apty's AI engine then recommends resolutions to these friction points in the form of on-screen guidance, tooltips, and much more.
Once you listen to your employees and understand the real-world impact of your new software investments, you start to get a granular understanding of the state of digital adoption and transformation at your organization. Leverage employee feedback to draw insights along with Apty's powerful analytics to fix issues in your systems and flows to improve adoption.
Digital adoption and transformation efforts are necessary in today's world and companies that ignore them, eventually end up losing their competitive advantage. With Apty's best-in-class digital adoption platform, you can kickstart your digital adoption journey and measure its progress every step of the way, and you will be well on your way to a successful digital transformation.
So here's the answer to the rather complex question "Can digital adoption be measured?"
"Yes. With Apty, you can."