The term employee productivity doesn't always need to refer to increased efficiency. It can be more related to the quality of work done over a period.
Organizations looking to improve employee productivity should implement steps that can help them improve the quality of work over a short period, enabling the company to grow further.
Improving employee productivity can significantly influence the organization's growth and, at the same time, enhance the use of the company's resources and time. This blog post will discuss the different ways to improve productivity and various metrics used to measure employee productivity.
What are productivity metrics?
Productivity metrics provide a way to measure the effectiveness of the employees in an organization. These metrics are helpful in tracking, managing, and measuring employee productivity throughout the process.
How do you measure employee productivity?
Employee productivity measurement can be carried out in many ways. They can be either quantitative or qualitative. Using KPI ( Key Performance Indicators ) to measure employee productivity is one of the common ways to evaluate and measure employee productivity. KPIs provide clear outputs that can be used to analyze and assess the results.
There are two types of KPIs;
High-level KPIs – Used to measure the overall performance of a company.
Low-level KPIs – Used to measure processes related to specific departments in organizations like Finance, HR, Sales, etc.
Why measuring employee productivity is important?
Measuring Employee Productivity helps an organization measure the company's performance.
This is important to make informed decisions to prepare employees for the company's short- and long-term goals. Effective performance measurement can also help in identifying gaps and areas that need improvement.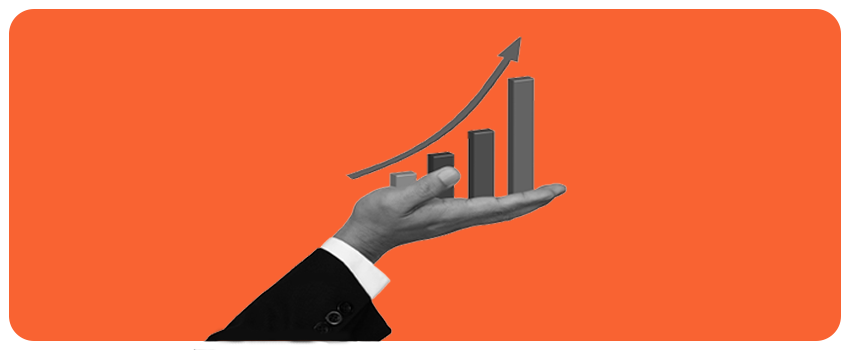 Measuring employee productivity helps us achieve the following:
Increases work quality

Employee development

Clear insights into Employee performance

To identify targets

Account errors made
We now know why measuring employee productivity is important and how it directly influences a company's growth. Let's now discuss the 5 key metrics used to measure employee productivity.
5 Key Metrics to measure Employee productivity :
Though there are several metrics to measure employee productivity, using KPIs to measure employee productivity helps in din achieving accurate business outcomes.
Below are the 5 key metrics to measure employee productivity:
Revenue per employee

Absenteeism Rate

Employee attrition rate

Sales growth

Workforce Cost
1. Revenue per employee
Revenue per employee is a metric used to uncover every employee's contribution in terms of revenue to the company. This can help understand employees' contribution to the company in terms of revenue and compare the same with competitors and other similar industries.
The formula to calculate revenue per employee is :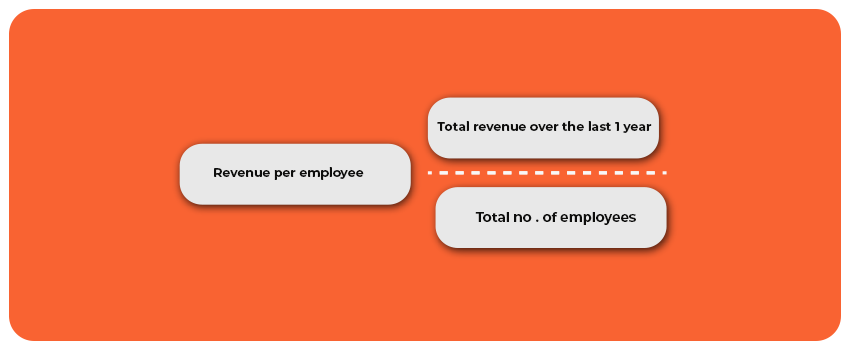 2. Absenteeism Rate
The absenteeism rate measures how engaged and committed employees are to their work. Absenteeism can be directly related to reduced performance. According to Gallup, motivated and engaged employees usually take up to 37% less compared to others.
So, by studying the absenteeism rate, the company can try to boost employee productivity by understanding the needs of the employees.
3. Employee attrition rate
The employee attrition rate, also known as the churn rate, helps understand the rate at which employees leave the company. Organizations can use the results from it to understand new employee trends and focus on areas that need improvement, as a result aiding in improving employee productivity.
The formula for calculating attrition per employee is :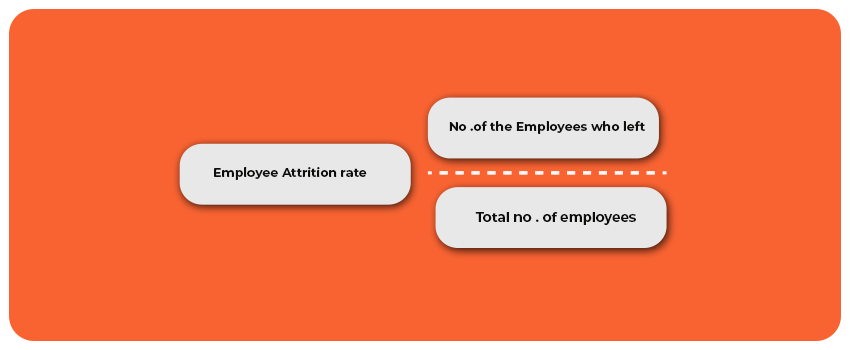 4. Sales growth
Measuring sales growth is essential and helps identify sales performance in any area. It can be calculated by tracking the number of sales over a period over the target areas.
The formula to calculate sales growth over the past year is :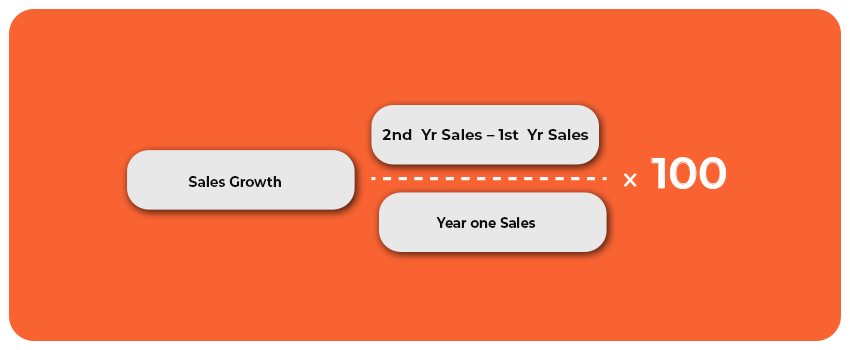 5. Workforce Cost
The total workforce cost is usually calculated as the total sum of all Workforce related costs such as Tax, Salary, Bonuses, Training, etc. The cumulated value can be used as a metric to reduce costs, improve areas that need more attention, and reallocate the budget to areas that will make the employee even more productive.
The formula for Workforce cost is calculated in terms of percentage against the company's operating expenses: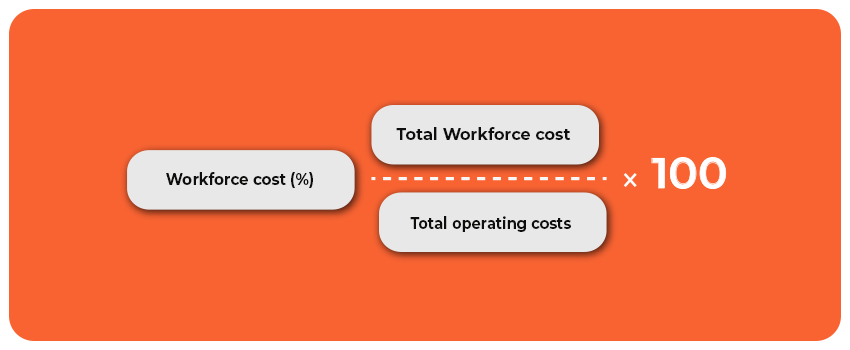 Ways to improve employee productivity
Following are some of the standard methods used by organizations to boost employee productivity :
Assign Tasks – Delegating tasks based on different criteria can help improve work quality and communication among employees.
Working condition – Improving the workplace environment can significantly affect employee well-being both physically and mentally
Meaningful meetings – Rather than having mundane meetings, planning the time and attendees can significantly save time and resources, thereby improving productivity.
Exercise Regular breaks – Allowing the employees to have regular intervals can help improve productivity to a great extent.
Reward employees – Encouraging employees regularly, either monetarily or by appreciation, can help employees engage better and perform well.
In Conclusion
By now, we already know that KPIs play a crucial role in measuring employee productivity and help save a lot for an organization when carried out correctly. Measuring these metrics may sometimes be complicated or need regular manual intervention, but when done right can drive desired results.
To overcome the challenges, organizations use Digital Adoption Platforms like Apty. Apty can easily sit on top of the existing software to help users with in-app guidance, customized user behavior reports, and application insights. It helps you uncover application-related productivity secrets and enables the organization to create processes and training content that the workforce needs.