Enterprise Resource Planning (ERP) is one of the most complex yet valuable applications that any giant organization uses.
A correctly deployed ERP system may enhance company operations 95% of the time and cut operational and administrative expenses by over 20%. However, according to G2, up to 50% of ERP installations fail the first time around, 64% of ERP projects exceed their budgets, and 30% take longer than anticipated, frequently resulting in the loss of millions of dollars and disruption to business operations.
The ERP market is predicted to grow quickly, with a total market value of $49.5 billion by 2025. By 2026, the worldwide ERP software industry is estimated to reach $78.4 billion, according to Oracle Netsuite
This blog post will explore how organizations have successfully implemented ERP and mitigated major risks associated with large-scale software implementations.
What is ERP implementation?

An ERP implementation is the process of deploying enterprise resource planning (ERP) software and ensuring that your team makes the most of it. ERP software integrates operational and financial processes into a single database. ERP is also adaptable, allowing you to fulfill your business requirements and tailor solutions to each department.
ERP software aids in the automation and administration of various business processes., It also acts as a catalyst to drive efficient communication across different departments and helps record reliable operational data.
Benefits of ERP implementation:
Improves Productivity

Enhances Customer Service

Boosts Department Collaborations

Times of Growth.

Improving workflow and security
The success rate of ERP systems is improving as the emphasis on user experience, simpler interface, configuration flexibility, mobile capabilities, and automation is increasing. After implementing ERP, 49% of businesses think that their business procedures have significantly improved. Only 5% of businesses claimed they had seen no progress.
Here are the Successful ERP implementation examples:
Let's look at the Example of companies using ERP systems and talk about the ERP systems they utilize.
1. Amazon
Amazon.com, Inc. is an American multinational technology company that focuses on E-commerce, Cloud Computing, Digital Streaming, and Artificial Intelligence. It uses SAP as its ERP solution.
SAP has played a pioneering role in data processing and excels at managing finances. The accounting department is an excellent example of where ERP solutions can be used to track various assets while also assessing company demands.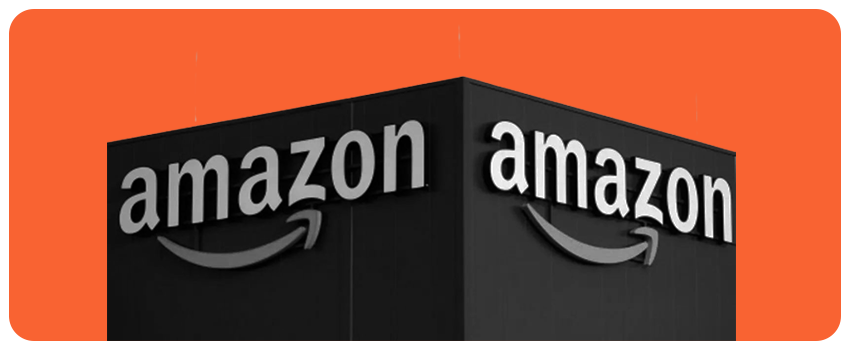 From a modest startup to a global leader in business software, SAP has continued to expand, evolve, and with its help, they were able to manage their:
Financial accounting

Invoice verification

Inventory management

Logistical business needs

Human resources

Order management

Sales
Amazon has the ability to instantly reach its global target audience. Amazon vendors are required to offer their consumers consistently high-quality goods. The sellers have a special opportunity thanks to the solutions offered by the ERP software, where they can keep track of their sales, work to retain customers, analyze profit margins, and further carry out plans based on the solutions offered by the ERP software to enhance the general caliber of the shopping experience for the buyers.
The new interface offers the user a variety of options, including the opportunity to use an Interactive Analysis as well as product information, MRP, service, Human Resources, and customizable reports.
2. Walmart
Walmart Inc. is an American multinational retail corporation that operates a chain of hypermarkets, discount department stores, and grocery stores in the United States. It is one of the top ten largest firms in the United States by market capitalization. The company's yearly sales are over $500 billion, roughly double those of its nearest retail competitor, Amazon.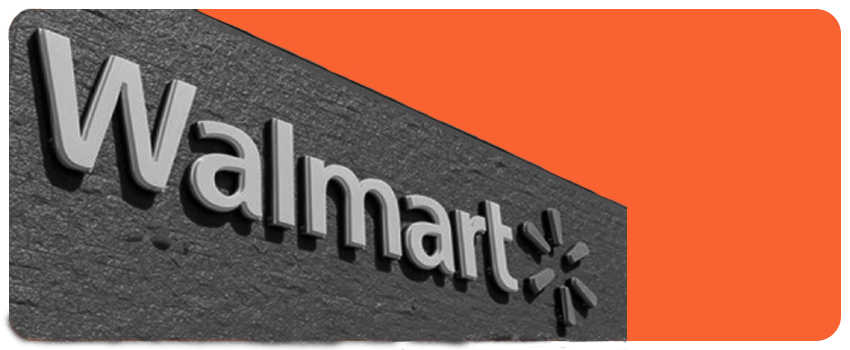 Walmart and Microsoft signed a five-year deal in 2018 for Microsoft Azure, a platform for several ERP systems. The following are some of the expectations for the Microsoft Azure partnership:
Integration with developing blockchain-based solutions.

E-commerce opportunities that are more diverse and efficient.

Existing ERP programs can be plugged into the Microsoft Azure platform.

Plans to develop a cloud-based enterprise system that will serve as the foundation for managing the company's resources.

Automated warehousing capabilities have a wider range of applications.

Artificial intelligence is being used to manage supplier relationships.
Walmart has a competitive edge in technology thanks to its current ERP system, which improves supply chain management efficiency while also strengthening integration and collaboration with suppliers. The ERP system also aids Walmart in improving worldwide company management efficiency.
Relevant read: 13 Key Steps to a Successful ERP Implementation
3. Starbucks
Starbucks Corporation is an American multinational chain of coffeehouses and roastery reserves. It uses Oracle ERP – a cloud-based software system that automates back-office tasks and day-to-day business operations.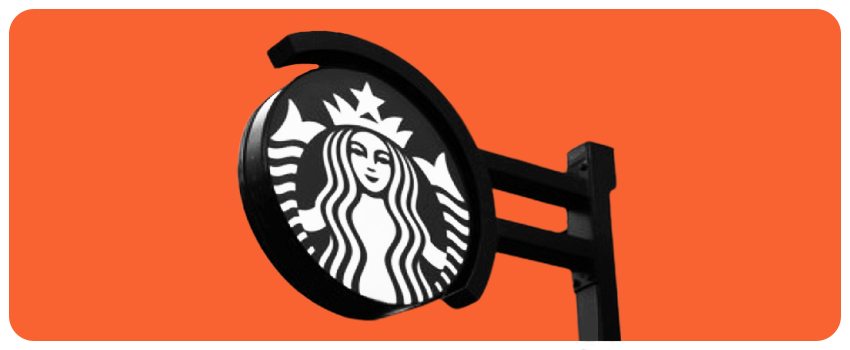 Customer Relationship Management (CRM), Enterprise Resource Planning (ERP), and Supply Chain Management (SCM) operations are all supported by Oracle E-Business Suite. The Oracle ERP above displays revenue analytics and provides quick access to information such as:
Revenue

Expenses

Data on sales
Oracle ERP allows the user to view all business areas on one screen and includes identifying information.
4. Cadbury
Cadbury is a British multinational confectionery company owned by Mondelez International since 2010. Modelez International, an American snack foods giant, owns the 123-year-old confectioner. The firm was on a fast route to success but had trouble fulfilling its manufacturing and distribution needs.
SAP was brought in to address these issues. Multi-node resource management was expanded across the supply chain, along with a thorough redesign of current warehousing and distribution procedures, among other substantial changes generated by the ERP adoption.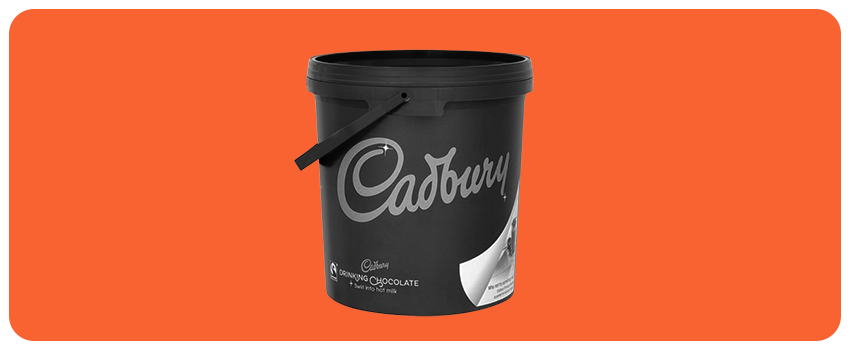 The planning phase must undergo continuous modifications due to the implementation. During the deployment, the management had frequented remote access to several project management tasks and worked closely with the ERP vendors on consulting projects. Despite the lengthy deployment process, it gave a comprehensive real-time perspective of the core business.
Benefits of ERP System specific to Cadbury's:
The introduction of ERP at Cadbury changed warehouse management and gave branch offices and depots structure.

It resolved all the problems, increased efficiency, and directed rapid expansion.

The best-in-class vendors and their proactive decision-making capabilities expedited the process and reduced the possibility of problems during the initial deployment stage.
The vendor efficiency helped Cadbury to cut costs. Platforms like Zillancer provide ERP solutions in a much more streamlined and convenient way. The correct 'Partner', However, is crucial.
Relevant read: ERP Adoption – 5 Lethal Mistakes to Avoid
5. Fulton & Roark
Fulton & Roark is a men's grooming products company built to provide products that consider the details of modern life.
The North Carolina-based company monitored its inventory in a spreadsheet and its financial information in desktop accounting software, Sage Live, before switching to full-featured ERP. Leadership thought the company's current processes weren't keeping up as revenues started to increase by double annually.
Spreadsheets could not take into account fluctuating inventory costs, and accounting software lacked the procedures required to record the cost of goods sold, a crucial financial metric.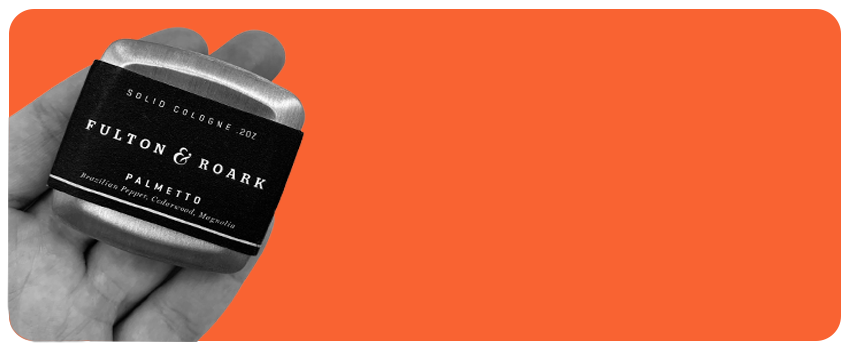 The business co-founders installed NetSuite ERP to concentrate all work in one location. According to team members, things occurred immediately following a three-week implementation phase. The Fulton & Roark combination was finally successful in:
Without adding more personnel, increase revenues by around 50% annually.

Get a more precise understanding of the margins and inventories that contributed to the expansion of its e-commerce business.

Stop using external accountants, and without adding any more personnel, greatly increase both unit and dollar volumes.
ERP rollouts don't have to take a long time; Fulton & Roark's team was operational in nearly 20 days. The success component that the company's tale stresses most is persuading management to support an ERP implementation. In this instance, the co-founders started the initiative, which experts claim frequently encourages employee adoption.
6. LG Electronics
LG Corporation, formerly Lucky-Goldstar from 1983 to 1995, is a South Korean multinational conglomerate corporation, a hugely well-known and renowned home appliances and electronics corporation with a basis in Korea. The corporation is undoubtedly one of the most well-known brands in the world's field of electronics product makers, with more than 114 subsidiaries.
Consolidating HR data for worldwide reporting was incredibly complex, time-consuming, and expensive due to replacing different HR programs utilized by its subsidiaries. The effectiveness of HR staff members' work was also being hampered by ineffective management practices.
As costs rose, LG Electronics decided to switch to a single, integrated system that would simplify HR administration and improve the business's capacity to recruit and retain top talent.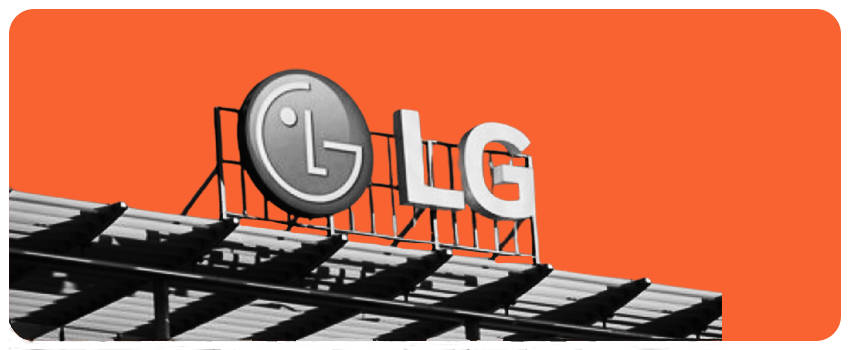 Additionally, the corporation found it challenging to operate globally due to the growth of manual procedures, improper resource use, and ineffective decision-making. This is what prompted LG to look into ERP software.
It was challenging for LG to successfully adopt an ERP solution. However, over a period of five years, the business was able to achieve its goals and reduce its challenges. The benefits it got include:
Increased transparency in the hiring and the employee evaluation process.

Flexibility for regions to implement changes locally because of the centralized HR Management system.

Enhanced HR management by giving senior managers real-time access to information.

The sharing of documents and tutorials among the staff members improved learning. It resulted in time and money savings.

Boosted employee satisfaction and eased workload on HR staff by introducing self-service options
7. The Hershey Company
Hershey's is an American multinational company and one of the largest chocolate manufacturers in the world.
Hershey's began work in 1996 to transform its jumble of outdated IT systems into an integrated ERP platform. It selected Seibel's Customer Relationship Management (CRM) software, Manugistics' Supply Chain Management (SCM), and SAP's R/3 ERP software.
Hershey's sought a 30-month turnaround so that the systems could be implemented by Y2K, despite a suggested implementation period of 48 months.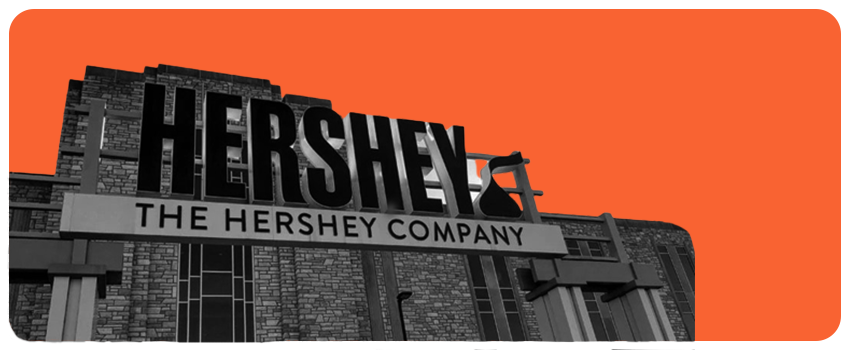 Hershey's busiest times— when it would get most of its orders for Halloween and Christmas—coincided with this go-live ERP implementation schedule. Hershey's implementation team had to skip important systems testing steps in order to satisfy the strict timeline requirements. Unexpected problems stopped the systems from processing orders. As a result, Hershey's could not fulfill orders for Kiss and Jolly Rancher valued at $100 million.
Any business implementing or planning to deploy ERP may learn vital insights from Hershey's experience. The two most crucial lessons are closely monitoring ERP scheduling and testing business processes and systems using a methodology created to model real-world operational circumstances. Your business will reduce failure risks and position itself to promote ERP success by heeding these recommendations.
Delve more: 9 High-Profile ERP Implementation Failures (& How to Avoid Them)
ERP Power Unleashed with Proper Adoption
ERP is a powerful tool, without question, but several obstacles in the path might prevent you from having a successful implementation. The goal here is to completely comprehend how users will interact with the finished system and have the correct mix of partners by your side and tools to make things simpler for you.
To drive successful ERP Adoption, it is important to use a Digital Adoption Platform like Apty that goes beyond walkthroughs and tooltips. It provides in-app training and enables decision-makers with in-depth application and process insights to make crucial business decisions.
Irrespective of where you are in your ERP implementation journey, a modern Digital Adoption Platform can go a long way and help you seamlessly steer through the change that comes with it.