An Employee Performance Improvement Plan (PIP) is a strategy that establishes short-term goals for your employees in a given position. With PIP, employers can help employees who are struggling with their job roles. Every performance development plan sets employee's professional performance in accordance with the business needs.
A well-planned PIP creates a win-win situation in which employees are encouraged and supported in reaching their career goals and enterprises benefit from increased employee productivity.
What is Employee Performance Development Plan?

Employee performance development plans indicate areas for improvement and strategies for achieving the desired performance standards.
Benefits of an Employee Performance Improvement Plan
An employee performance plan can help you create an ongoing process that provides regular data on how each team member is progressing. These metrics can help you assess what support or additional training is needed to help your employees succeed, from collecting feedback to identifying growth opportunities.
An Employee Performance Improvement Plan (PIP) can help employees whose performance has become inconsistent or needs improvement. PIPs should be used as a framework to bring your employee's performance standards higher. PIPs will help the employees feel valued.
Here are the top 3 benefits of an Employee Performance Improvement Plan (PIP),
A. Improves productivity
Employee Performance Improvement Plan helps increase staff productivity by providing insights into their strengths and shortcomings. PIP provides a more profound overview of each employee's performance, accounting for the entire business performance and productivity.
When employees foresee a clearly defined career path within an organization, it encourages them to stay dedicated and improve productivity.
B. Helps utilize employee skills
A performance improvement plan allows the organization to identify the strengths and weaknesses of the employees; therefore, the management can find areas that best suit each of them. By carefully analyzing the performance improvement plan of each employee, the management can boost the morale and confidence of their employees. This way, individual skills are utilized more efficiently, empowering employees to complete tasks with less supervision.
C. Encourages accountability
Employees require to have a sense of responsibility towards their work to achieve desirable results. Some employees understand their roles and perform them effectively with less oversight, but others need guidance. PIP is the best way to improve your employee's skills and motivate them to be efficient. It provides honest feedback, which helps improve employee accountability by communicating gaps and clarifying the expected results.
In addition, PIPs can also help employers identify potential problems early on and prevent them from becoming more significant issues down the road. By providing employees with feedback and guidance on how they can improve their work performance, employers can ensure that all employees are meeting the organization's standards and contributing to its success.
How to create an effective Employee Performance Plan?
The following seven tips clearly explain how one can create an effective workforce performance development plan.
1. Set SMART goals
Lack of clarity can lead your employees in the wrong direction and confuse them. Employees must understand what their specific goals are. Use the SMART approach to define employee goals. The more precise your goals are, the simpler it is for employees to complete them.
Make sure that each performance goal is:

Leverage the SMART framework, shown above, to provide clarity to employees to help them understand their objectives.
2. Be open for discussion
The employee Performance Improvement Plan (PIP) is a collaborative process. You must enable your employees to be transparent with you and understand their current difficulties. A manager must provide clarity to their employees regarding organizational expectations and employees must be in contact with their manager to follow the PIP effectively.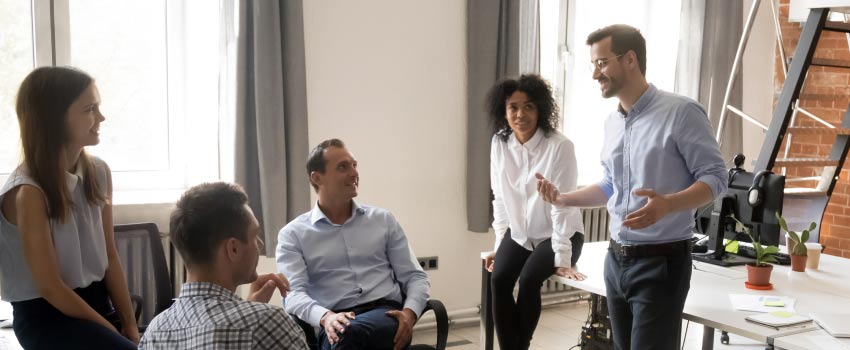 This kind of open communication can improve employee engagement and pave way for better business outcomes. Analyze the strengths and weaknesses of each employee, based on which, tasks can be aligned.
Discuss personal attributes that employees need to develop in order to succeed in their respective job functions. Ensure transparency in your communication and encourage the same between employees.
3. Prepare a calendar of check-ins
To improve the effectiveness of a Performance Improvement Plan, regular check-ins are important. Frequent check-ins provide structure, a consistent direction, and prevent employees from losing track of the plan.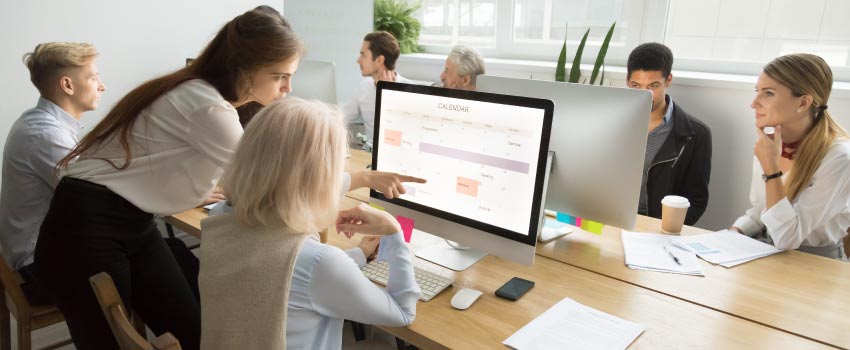 A study claims that 24% of employees leave their jobs if their managers fail to provide adequate performance feedback. Schedule meetings to connect with your employees to get their feedback. Prepare a calendar for check-ins and stick to it.
Creating an employee PIP and waiting till the deadline to check the employee's progress is of no use. Regular check-ins help employees voice their queries or difficulties. They will also let you know whether they are on the right track or if any immediate action is necessary.
4. Develop an action plan
This is the next step after employee performance goals and expectations are set. In this step of the process, identify key resources that the business needs to achieve its goals. An action plan template can include objectives, tasks, success criteria, time frame, and resources.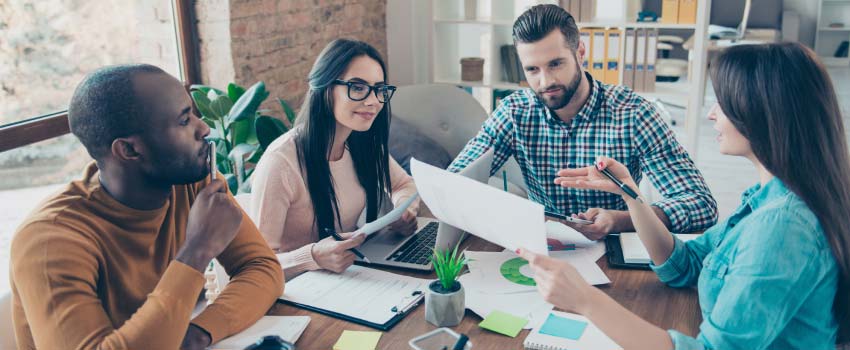 This kind of planning can help employees improve their knowledge and skills needed to accomplish the performance goals. If your evaluation reveals a lack of knowledge, employees can attend formal training sessions or spend more time to self-learn.
As employees carry out their responsibilities laid out in the action plan, managers can take it upon themselves to give necessary support and monitor their progress to help them succeed.
5. Monitor and Evaluate the progress
Conduct frequent meetings with employees to track the progress of performance development plans. Some employee performance and productivity traits can develop faster and some might take more time, so identify areas with little to no improvement and make necessary corrections to the plan till the desired performance level is achieved.
We suggest 30-60-90-day discussions with casual check-ins, in between. All meetings must focus on employee progress. Providing negative feedback during your review process can create an unhealthy work environment.
Instead, inform employees about their improvements and focus on their positive aspects. Instead of providing general feedback to employees (for example, "be more proactive and productive"), be more specific and help them realize what areas they need to improve.
6. Create a structured PIP
Consistent structure must be an overarching theme in your Employee PIP. Providing a structure involves creating a timeline of what you expect from the process. Organize regular check-ins as well as formal meetings with employees and track their performance.
Your outcome can also be negative. If employees fail to accomplish their goals, there must be a transparent set of consequences. Explain in your PIP that these consequences apply only to those employees who fail to meet their goals. On the other hand, those who perform well must be rewarded to boost their momentum.
7. Provide support
A good strategy to improve the effectiveness of your employee performance plan is to provide additional support. Identify reasons for negative trends in employees' performance. In most cases, it can be due to a lack of training. If your employees' onboarding and training processes are poor, they can face challenges when given jobs with real responsibility.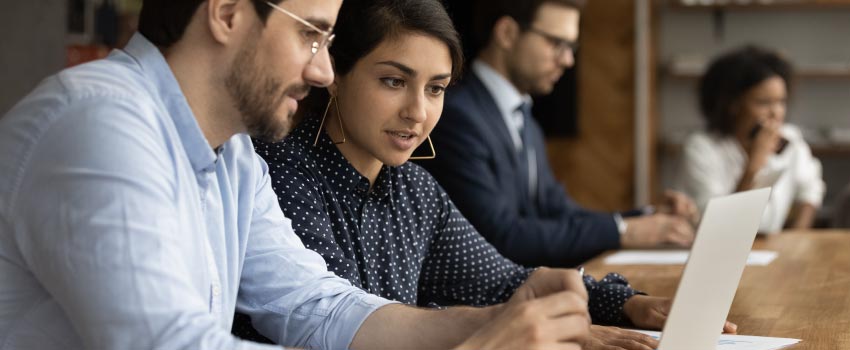 Performing complex tasks without the pre-requisite training can negatively affect employee performance. You must look at all the employee performance factors that impact productivity and provide appropriate support.
Once a skill gap is identified, decide how best it can be bridged. Think of re-training or assigning the employee a mentor or leverage the right tool to boost their performance.
Employee Performance Plan Template
Grab your handbook now.
Summing it up!
An Employee productivity improvement plan is a great strategy that helps employers to support employee Learning & Development by getting the best out of their skills. Enterprises can use PIP as a tool to transform struggling employees into valuable assets. An effective employee development plan can promote a culture of accountability within the organization.
Organizations can increase employee retention and improve business outcomes with the right tools that support PIP. We recommend a Digital Adoption Platform (DAP) to make all of this work.
Apty is the next-generation DAP that can provide effective onboarding and training, increase employee engagement, and reduce abandonment rates. With Apty DAP, enterprises can improve employee productivity and performance by 40%.
FAQs on Employee Performance Plan
1. What must be included in an employee performance plan?
An organization's Employee Performance Plan must include elements like performance that needs improvement, areas to work on, success parameters, a deadline for each improvement planned, potential challenges & ideas to address the same, and an effective communication plan.
Executing a PIP requires lots of planning and effort. Keeping a template handy can help organizations track and monitor their progress.
2. How do you create an employee action plan?
The steps to create an employee action plan or improvement plan,
Set Smart goals

Be open to discussion

Prepare a calendar of check-ins

Monitor and evaluate the progress

Create a structured PIP

Provide support