With the advancement of technology over the past few years, there has been an increasing need for optimizing the supply chain process. The common challenge for most enterprises will be implementing their supply chain management system without any hurdles.
But, enterprises need to do a lot of planning and make huge investments to achieve this. Several companies keep trying new strategies to get ahead of their competitors, which will require robust and enhanced Supply Chain Management (SCM).
This blog post will discuss what an SCM is and how SCM software helps companies carry out their supply chain process.
What is Supply Chain Management?
Supply Chain Management is a broad spectrum of managing your products and resources from conception to marketplace. In simple terms, it's delivering products from raw materials to finished goods into the consumer's hands.
The scope of Supply Chain Management is vast – it includes suppliers, contractors, internal resources, customers, raw materials, and products. The timing in a supply chain is critical and can significantly impact the organization's cost and revenue.
Enterprises need to find the right Supply Chain Management solution that fits their specific business needs to make the supply chain more efficient. Make your choice wisely as the supply chain never stops; therefore, the SCM software must be available 24*7 and provide real-time visibility to avoid any issues.
What is Supply Chain Management Software?
Supply Chain Management software helps companies to organize and manage the whole supply chain process across different verticals. SCM software assists companies in managing their operations effectively and efficiently.
Here's the list of the top 10 Supply Chain Management software used by businesses :
Oracle SCM

SAP SCM

NetSuite

MS dynamics 365

Coupa

E2open

Infor SCM

Blue Yonder

Manhattan associates

Epicor
1. Oracle SCM:
Oracle software is best known for its applications and services. Oracle Cloud applications provide all-in-one business solutions like ERP, SCM, HCM, CX, etc.
Oracle SCM aims to seamlessly connect the supply chain of Enterprises to create a robust network and processes. We can quickly adapt to changing demand, supply, and market conditions with a powerful tool like Oracle SCM.
Key Features:
Real-time access to the company's HR, Finances, and Operations.

With inbuilt AI and ML, it can quickly identify anomalies, predict future outcomes, and make recommendations accordingly.

Improved forecasting and end-to-end visibility provide efficient Supply Chain Planning, manufacturing, and execution.
2. MS dynamics 365
Microsoft Dynamics 365 Supply Chain Management is an Azure cloud-based application that helps scale and grow businesses, especially when there is a spike in business volumes. The cloud automatically adapts to changing needs and helps companies manage high volumes.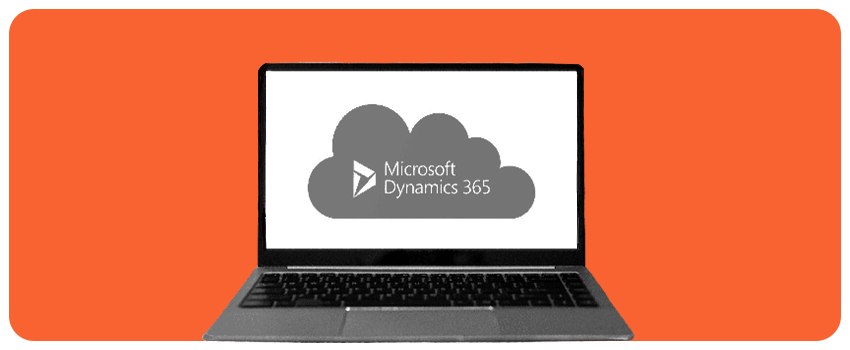 It offers various business applications to optimize supply chain processes, resources, and materials, thereby minimizing vendor lead times and inventory carrying costs.
Key Features:
Provides Personalized and AI-assisted user interface.

Centralized management system to keep track of all sales, inventory, and leads data together.

Streamline the supply process, improve cost management using VCP (Vendor Collaboration Portals), and link to vendor catalogs.
3. SAP SCM
SAP offers various products like SCM, Cloud ERP, Financial management, Spend management, HCM, CRM, etc.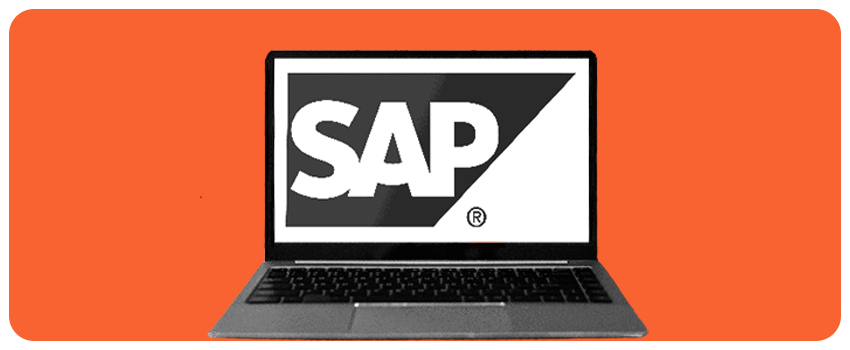 SAP SCM helps companies collaborate with suppliers for ordering, forecasting, supply and demand monitoring, and automating warehouse and inventory management. SAP can enhance your value chain by using analytics and real-time alerts.
Key Features:
Streamlines the Supply Chain Management processes, automates mundane tasks and provides an efficient flow of information.

Track the supply chain processes globally and locally. Formulate an integrated supply chain plan by using its predictive analytics and AI.

It provides real-time insights to mitigate logistics risk and make the right decision at the right time.
4. NetSuite
NetSuite SCM solutions allow enterprises to streamline supply chains and oversee the flow of products from manufacturing to delivering them to the consumer's hands.
NetSuite offers the Supply chain control tower functionality, which allows you to view each element of the supply chain. It also uses AI and ML to optimize production strategies, predict supply chain issues, and recommend effective solutions.
Key Features:
Ensure procurement, development, and production systems are operating on the correct data.

Record and update production data, financial & inventory reports, and outstanding orders in real-time.

Use its analytics to identify potential risks and minimize the costs associated with supply chain processes.
5. Coupa
With Coupa, you can make more intelligent and quick supply chain decisions with the help of a built-in comprehensive data model and powerful AI.
Coupa can help companies minimize risk and ensure smooth supply chain operations through demand predictions, optimized sourcing, transportation, and inventory management.
Key Features:
Data visualization, demand forecasting, inventory, and compliance management are notable features.

Build trust through transparency with suppliers and accelerate your business by increasing efficiency end-to-end.

From capturing expenses to flipping invoices can be done quickly, and they have the highest adoption rates in the industry.
6. E2open
E2open is a demand-driven SCM provider that helps companies manage complex supply chain processes with its user-friendly interface. It provides real-time data visibility on the supply, demand, and delivery requirements.
E2open's network system brings suppliers, contract manufacturers, distribution partners, and customers together in a single interface with embedded AI and Machine Learning.
Key Features:
It forecasts consumers' demand and manages supply by analyzing real-time market data.

Transportation management is made simple. You can easily track your logistics in real time across all transport modes.

Automate your manufacturing processes without compromising production and product quality accuracy.
7. Infor SCM
Infor is a cloud-based SCM tool that provides intelligent support solutions for its customers with real-time insights and an AI-driven network. It helps businesses transform digitally and help them keep track of their operations, procurement, and logistics from a centralized dashboard.
Key Features:
Provides real-time collaboration with suppliers and optimizes key supply chain variables such as material and inventory constraints.

Automates processes and improves cash flow visibility to promote a healthy supply chain.

Leverage data to foster better decision-making and optimize each step of the product lifecycle.
8. Blue Yonder
Blue Yonder is a popular SCM tool that makes inbound and outbound transportation management easier with end-to-end supply chain end retail solutions. It helps users manage their supply chain process with automated warehouse management, inventory management, and real-time tracking.
Key Features:
Devise an effective plan to decrease stock-outs & increase inventory turns.

Predict and pivot to demand shifts, changing costs, and other supply chain interruptions.

Allows you to be prepared with the process, plan, and respond to the changes in real-time.
9. Manhattan associates
Manhattan Active provides a range of support tools that helps in performing more complex and data-intensive supply chain processes.
They have an efficient Transport and Inventory Management System powered by dashboards, real-time tracking, and insights. It helps users forecast future inventory requirements to plan and manage the supply system.
Key Features:
Automatically react to challenges by using its real-time visibility and agile planning.

Mobile and highly flexible Warehouse Management System (WMS) using proprietary Algorithms and Artificial intelligence

Helps order fulfillment and seamless transportation through External Parcel Integration (EPI) framework.
10. Epicor
Epicor Supply Chain Management solution can accelerate companies' growth, boost profitability, and position your business to build supply. Its advanced workflows, accurate reporting, and forecasting quickly identify potential challenges and opportunities.
Epicor SCM can help organizations eliminate hidden costs and eliminate non-value-added activities. It allows you to easily optimize inventory or integrate your entire global supply chain without much effort and help you meet customer expectations.
Key Features:
Single panel operations window for processing orders and managing supply system efficiently and effectively.

Inventory Management with multichannel processing and advanced forecasting.

Epicor Quick Ship aids in making the shipping process efficient by using homegrown cloud solutions.
S.NO

SCM Software

Trusted Platform Ratings

Catering Industry

Pricing

G2

Capterra

1

Oracle SCM

3.9 / 5

3.9 / 5

Information Technology and Services industry

$300-$500/user/month

2

SAP SCM

4.3 / 5

4.2 / 5

Retail, logistics,

and manufacturing industry

Contact Sales for a quote

3

NetSuite

3.9 / 5

4.1 / 5

Construction, Software Services, And IT industry

$99 /user/month

4

MS dynamics 365

3.7/ 5

4.3 / 5

Software Services, IT industry, and Hospital & Healthcare industry

$180 per user/month

5

Coupa

4.1/ 5

4.1 / 5

Retail, Software Services, IT, and Financial industry

Contact Sales for a quote

6

E2open

3 / 5

2.8 / 5

Computer Software and IT industry

Contact Sales for a quote

7

Infor SCM

3.9 / 5

4.2 / 5

Computer Software and IT industry

$49 /user/month

8

Blue Yonder

3.9 / 5

4.5 / 5

Computer Software and Retail industry

Contact Sales for a quote

9

Manhattan associates

3.9 / 5

3.8 / 5

Computer Software and Retail and IT industry

Starts $2,000 per license

10

Epicor

3.6 / 5

3.8 / 5

Computer Software and Machinery and IT industry

$175 per user/month
Although the Supply Chain Management software solves many issues, its complex functionalities can make the employee onboarding & training process challenging. It can be a time-consuming and resource-intensive process.
Companies want their employees to use the SCM software right from day 1. This can be done with the help of a Digital Adoption Platform. Apty is a lightweight Digital Adoption Platform that sits on top of your SCM software and provides on-screen guidance that makes your employee onboarding & training process smooth and effective.
Apty's analytics identifies where your employees get stuck using SCM applications and provide instant support through in-app walkthroughs. It provides help at the right moment and keeps your employees engaged throughout the process.