Adopting a CRM is one thing and adopting the Salesforce CRM application is another. It is an enormous application with innumerable functions which could take you an eternity to explore and use. Well, almost!
Organizations are often stuck in the loop of rolling it out properly as they want to make most of it in one go and, in the process, fail miserably during the adoption phase.
It is always better to plan the Salesforce adoption strategy well in advance and select a plan that you can execute completely.
As Stephen Covey famously said:
"Most leaders would agree that they'd be better off having an average strategy with superb execution than a superb strategy with poor execution. Those who execute always have the upper hand."
We must know the importance of Salesforce adoption before learning how to strategize it.
Why Salesforce Adoption is Important?
Salesforce helps numerous organizations around the globe to create new opportunities, nurture leads, improve customer experience and manage data efficiently on a single platform by acting as a single source of 'truth'.
So, Salesforce adoption is of paramount importance to drive organizational goals and attain business outcomes.
Top 7 Salesforce Adoption Strategies:
Organizational Readiness
Usage Data of Salesforce
Data Quality and Process Compliance
Training Strategy
Track Business Outcomes
Gather user feedback
Recognize, reward, and repeat
1. Organizational Readiness
This is where the Salesforce adoption strategy should kickstart. You can make an incredible strategy but it will fail if the Leadership doesn't believe in the tool. Getting their buy-in will expedite the adoption process as they can lead by example. They would play a key role in motivating others to adopt it proactively.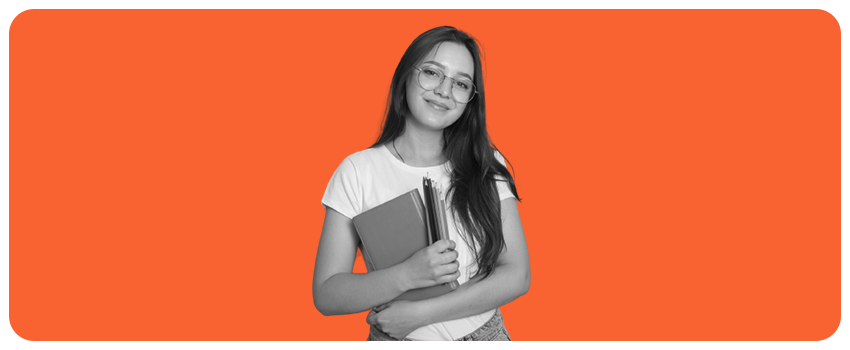 It is also important that employees from different departments understand the impact that the new Salesforce adoption will create. They must learn how they can become efficient by supporting the Salesforce adoption process.
Before explaining the positive impact of Salesforce, you must get to know their challenges to strategize the Salesforce workflows in line with the demands of your employees. Considering that your employees are the ones who will be using it and if the application is not addressing their problems it's going to be just another tool that is enforced upon your users.
2. Usage Data of Salesforce
42% of the organizations that used Salesforce were unable to encourage their employees to store the data within the platform and this indicates poor adoption rates.
The real problem is the lack of understanding of how employees use the application. Post the Salesforce implementation, it is important to analyze multiple types of data to make sense of where the Salesforce adoption stands. Based on this analysis, the adoption strategy can be created and improvised to overcome the challenges.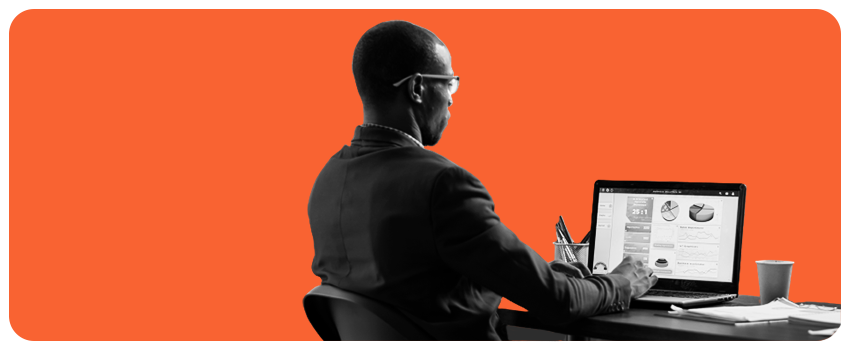 While Salesforce provides a lot of user data but it is not sufficient to understand how each user group is using the application to accomplish their tasks and whether they are following the defined process to achieve it.
Applications like Digital Adoption Platform will help you to analyze how each user group is using the Salesforce application. Whether they are facing any issues while following the existing workflow or process, what is the completion rate of tasks, how long it takes to complete them, and where the users are dropping?
Also, you can find the impact of your training as you can track the effectiveness of your employees post-training and could improve the training content.
Related read: 4 Main KPIs to Measure the Success of Salesforce Implementation
3. Data Quality and Process Compliance
Data quality is an important parameter to not only gauge how efficiently the employees are entering the data within the application but also to understand how your employees are adhering to process compliance.
It is important to follow the business process in the intended manner to achieve the organizational goals. From following the steps to entering the data every aspect of the process plays a crucial role in ensuring data integrity.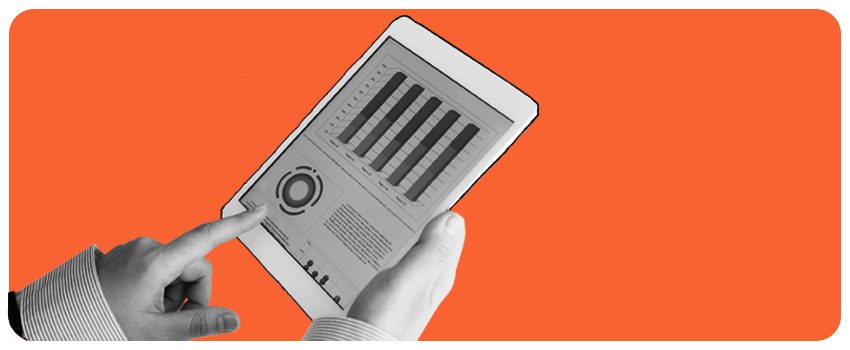 Organizations often train their employees and provide them with the necessary documentation that can help them to be process complaint and maintain data integrity. But often, these aspects do not work because human errors tend to happen no matter how many precautions are taken.
To overcome this, a Digital Adoption Platform like Apty can be used to help your Sales reps, Marketing team, and Customer Success team. It empowers them to be process compliant as it guides them from one step to the other within the application. It also has a data validation element which ensures that the data is entered as per the expectation of the organization.
This way, the organization is guaranteed clean data from which relevant insights can be sought and crucial decision which will have a direct or indirect impact on the business outcomes can be made.
4. Training Strategy
Creating a complete Salesforce training course and enabling live classroom sessions to the employees is the usual route that most organization takes. While this type of training method looks good, the information overload makes employees forget 70% of what they learned in a matter of 24 hours.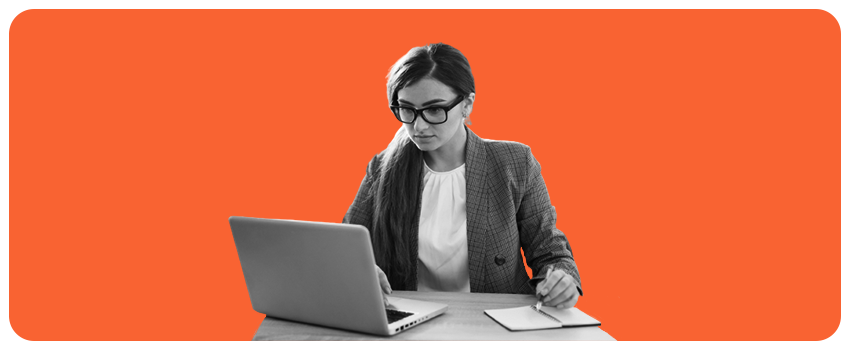 Too much information in the initial stage could be overwhelming. Ideally, blended learning or on-demand learning is the solution to the forgetting curve. Employees can learn as and when they want, they can consume the desired information and could easily get started with the basics of the application.
With time you can add more content which your employees will readily consume and this could lead them from being a basic user to a power user. This way you can help them be the master of the application in their niche and can make most of the investment in the long term.
It is important to note that traditional training methods work exceptionally well with modern training methods and the added advantage of the new way is that you go remote with it.
5. Track Business Outcomes:
Implementing Salesforce and going with everyday routines does not help your organization. Making sure that Salesforce is used efficiently is what makes your business boom. You must track the outcomes of your activities and count them to achieve maximum ROI from Salesforce.
Use Salesforce KPI to track and analyze business performance and make changes accordingly. KPIs help you, monitor, analyze, refine, and rework sales activities tracked within the Salesforce customer relationship management (CRM).
Instead of simply keeping track of how many calls were made in a day or how many were connected, step up and track the number of deals closed, what is the total time spent on calls or what kind of calls were made. This enables you to recognize and predict outcomes and determine which behaviors result in achievements and which result in missed chances.
6. Gather user feedback:
Every product is designed with the user in mind. Collect feedback from end users across the Salesforce ecosystem in different methods, including research projects, polls, and in-person conferences like Dreamforce. However, gathering feedback within the app helps to understand how end users are currently experiencing technology, putting the end user's voice at the centre of product decisions.
Doing this not only helps you understand the user experience but also helps you actively retain your customers. Keep asking yourself:
Why do they stay?

What might cause them to leave?

How can the company do an even better job of meeting customer needs?
This will help you understand user expectations and, when feasible, let Users know how their information will be used to improve customer service.
7. Recognize, reward, and repeat:
Recognize and reward your employees' achievements during the Salesforce adoption process. It is critical to acknowledge and honor efforts to fully embrace CRM.
Salesforce dashboards can measure how frequently users log in, conversations started in Chatter, and opportunities generated. The dashboard will be a virtual scoreboard highlighting your organization's Salesforce rockstars.
Incentives, prizes, or even a shout-out might be used to show your appreciation. The goal is to demonstrate to your employees that you appreciate and value their efforts. This fosters a culture of peer acknowledgment and increases employee productivity.
Boost your Salesforce Adoption With Apty
Salesforce adoption has its own challenges but using Apty DAP can help you eliminate some major hurdles that most organizations face and strategize better.
You can analyze the users, train them, onboard them, enforce process compliance and even drive them towards the journey of becoming the power user which is the ultimate aim of a Digital Adoption Solution like Apty.