The world is slowly returning to normal and the hybrid work model is taking center stage. Organizations are finding it relatively more difficult to create an effective onboarding program.
If new hires have negative onboarding experience, they are two times more likely to look for other opportunities, making a great onboarding process more important now than ever.
To make matters worse, the process of hiring a new employee in the current market is painstakingly difficult and expensive. To hire a new employee, it takes a minimum of 24 days and costs approximately $4000.*
Let's say, you have a workforce of 1000 employees and each month, 10 employees leave the company. This will translate to 120 employees leaving the company each year. So, you would need 120 replacements a year which could cost you a minimum of $480,000.
A majority of the employee turnovers happen because of poor onboarding programs and companies must focus on creating a program that can empower the employees from the start, for the long term.
Organizations need a structured employee onboarding program that can cater to a hybrid workplace as it will provide flexibility to both employees and employers. But to create a proper onboarding program, HR Managers need a comprehensive tool by their side that can help them analyze, create, measure, and automate the onboarding program.
One such tool is a digital adoption platform (DAP) that will enable HR Managers to create a structured onboarding program and also guide employees at any point of need.
5 ways a DAP enables enterprises to create an effective onboarding program
1. Welcome new employees with DAP
It is imperative to guide the employees from the initial stage. A digital adoption platform has the announcement feature which acts as a notification or pop-up.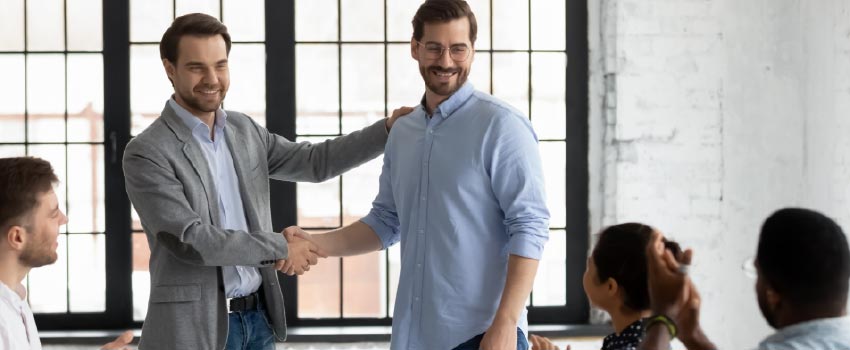 When a new hire uses an application for the first time, the HR Managers can use this attribute of a DAP and kickstart the new employee's onboarding journey.
They can customize the pop-up to guide them straight to execute tasks or to welcome them with a pre-recorded video from the CEO or anyone from the c-suite.
2. Create an onboarding checklist for proper guidance
Organizations with a strong onboarding process can improve employee retention rate by 82% and productivity by over 70%. Companies with poor onboarding processes can lose their new hire within a year which could severely impact the bottom line if a lot of employees are leaving within a year.
It is important to kickstart the employee onboarding journey on a positive note as the first impression lasts long. In most cases, employee onboarding begins with the employee's interaction with HR.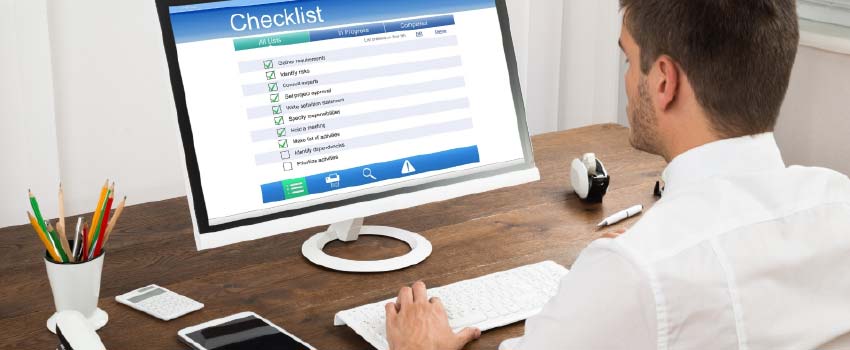 Tools like digital adoption platforms can help you do just that. The platform lets employees navigate through any complex applications and processes. It has a help widget that sits right within any web-based application. You can create onboarding checklists that contain walkthroughs to help employees complete onboarding tasks.
It guides employees from one step to another and doesn't allow them to feel lost during the whole process. If there are multiple applications involved in the onboarding process, a digital adoption platform like Apty can handle it with its cross-application capability, which helps employees navigate between multiple applications seamlessly.
This creates an engaging experience and helps employees accomplish their tasks in no time, making them confident about their job.
3. Ensure great onboarding experience for long term success
22% of organizations have no formal onboarding program and nearly 49% of companies have a semi-formal onboarding program which could lead to severe employee onboarding experience-related issues.
To counter this, you can create an employee onboarding program using a digital adoption platform. It has the ability to analyze aspects of the program such as engagement rate and task completion rate.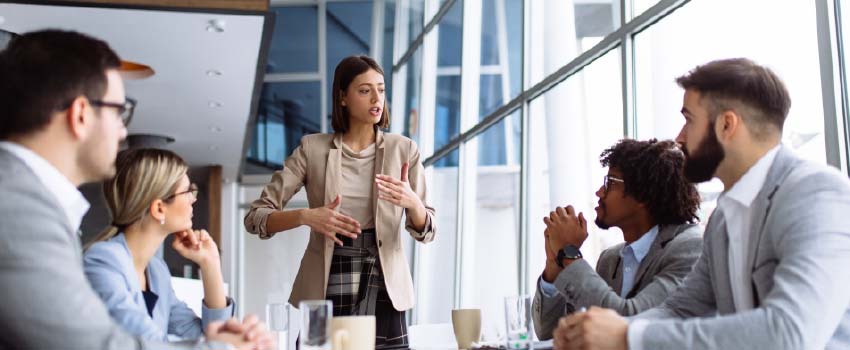 You can analyze upfront how the employees interact with the applications that they use during and after the onboarding phase and based on the insights you can create customized onboarding activities for each profile.
Creating content using a digital adoption platform like Apty is easy as you can create walkthroughs in no time and then convert those walkthroughs into various other formats like PDFs, PPTs, and videos in an instant.
Apty also lets you auto-translate your onboarding content into any language. This helps you break geographical barriers and provide a consistent experience to all your employees.
Relevant Read: Employee Onboarding Best Practice
4. Identify cumbersome administrative tasks and automate
On average, employees spend more than 552 hours completing administrative tasks which roughly translates to 69 days.
The problem is severe and most organizations are already working to eliminate repetitive administrative tasks. They are either working towards eliminating unnecessary tasks that do not add any value to the bottom line or are looking to automate them. Removing any task out of the process needs reengineering which could cost a lot of time and resources.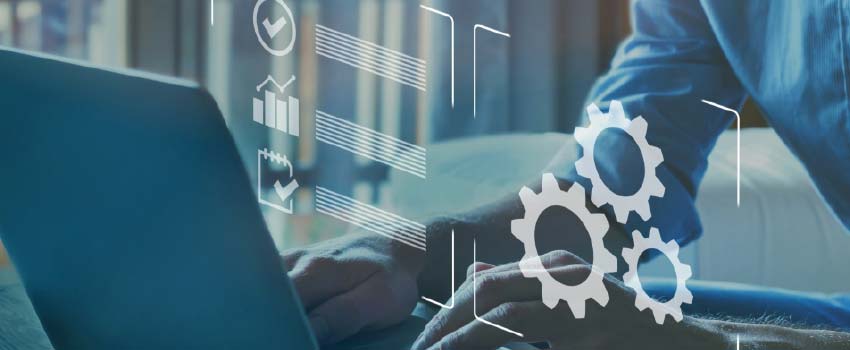 On the other hand, automating those tasks is a cost-effective solution as it provides immediate results. Apty DAP is powered by Robotic Process Automation (RPA) and Artificial Intelligence (AI). It enables users to do more in less time, significantly improving their productivity.
Apty's chatbot provides a more human touch to the automation of redundant tasks. The information that is required to complete these redundant tasks is retrieved from the user with simple queries. Once the users provide the information, the chatbot completes the tasks without even opening the application.
For a new hire, completing administrative tasks can be hectic but having an automating tool can help them immediately finish the job, driving up their confidence and motivation.
5. Measure the effectiveness of the onboarding program
Once the onboarding program is created, executed, and automated, it is time to analyze its effectiveness on the new hire.
You can set milestones at 1, 3, 6, and 12 months and analyze them at each milestone to get a better understanding of how the new hire's onboarding process is performing.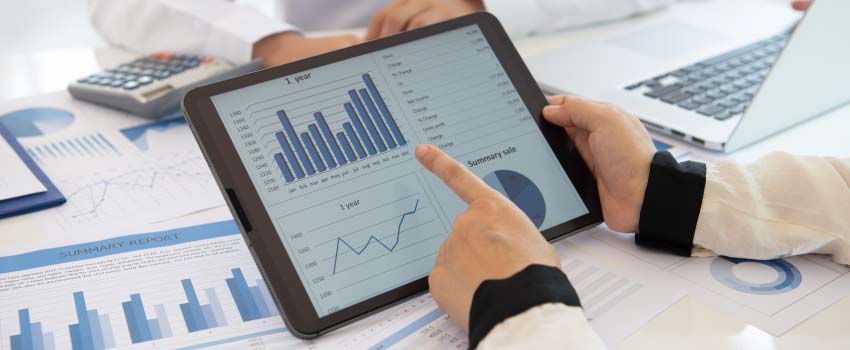 Intuitive digital adoption platforms like Apty enable admins to go beyond training and onboarding as it helps them create goal-based tracking that enables them to segment users and tasks as needed and understand how well each of them are performing.
It also enables HR Managers to project the completion and correctness rate of these processes which helps them guide the new employee before its too late.
With Apty you can also measure the efficacy of the training content and improve it with time to match the needs of the new hire.
Relevant Read: Employee Onboarding Questions that Apty helps you Answer
It also helps you segment the new hire groups based on several factors like job role, geography, and device used, based on which you can filter users into group and identify which set of new hires are facing difficulty in comparison to others and create a personalized onboarding experience to address specific problems.
Based on the insights generated, HR managers and department heads can create a training program that will ensure the long-term success of employees and reduce turnover rates.
Apty is the perfect tool for long-term employee success
Apty's rich set of features go far beyond what we have discussed in this blog. New hires can feel overwhelmed with the amount of information that is being dumped at them and it can make a huge difference if their onboarding program is contextually customized for them.
Expecting them to be compliant as well while completing tasks is unfair. This is where a tool like Apty comes in. Apty guides them to enter data at all points accurately and in the right format and allows them to go ahead with the process only if they do.
This reduces chances of error to a large extent and allows your organization to be business process compliant. The employees are more productive and efficient from day 1. All this also helps your organization get clean data that can be used to make crucial business decisions.
Apty helps organizations improve and enhance their onboarding experience and enables you to go beyond that by ensuring long-term and continuous success of employees, and in turn, your business outcomes.
*Source: wixstatic