Companies' investments in digital transformation initiatives have skyrocketed due to the pandemic. Businesses are leveraging the latest technologies that support flexibility, increase efficiency, and boost productivity.
The pandemic has not been easy on business, but some companies are thriving by embracing a digital-first mindset. With such a mindset, organizations can transform the way services are delivered.
Digital transformation requires a technological, operational, and cultural shift that keeps your end-user experience at the forefront. Digital transformation (DX) initiatives involve ideas and processes that optimize your business ecosystem with digital solutions and incorporating a customer-centric approach.
Digital transformation strategy is not about migrating to the cloud and leveraging all the latest tech. This alone won't add value or bring any change to your business. To create a winning digital business transformation strategy, you must provide the right tech to employees coupled with the best user experience.
70% of organizations either created a digital transformation strategy or are working on one but shockingly only 7% of them have fully implemented their digital transformation initiatives. So, what is preventing companies from successfully implementing them?
There are some important steps companies must focus on to create the most suitable digital transformation strategy.
Here are the 5 Digital Transformation Strategies Companies Must Consider:
Leverage effective digital technologies
Make your digital systems user-friendly
Create an effective change management plan
Train your employees to use DX technologies
Use analytics to improve technology adoption
1. Leverage effective digital technologies
An organization must follow a digital transformation roadmap to achieve business goals with the help of digital technologies. The explicit goal in modernizing enterprise software is to deliver value achieved by amplifying the benefits of end customers.
Modernizing your enterprise's legacy software can be a huge task but it won't be difficult if you create a detailed workout plan to guide you through the entire process.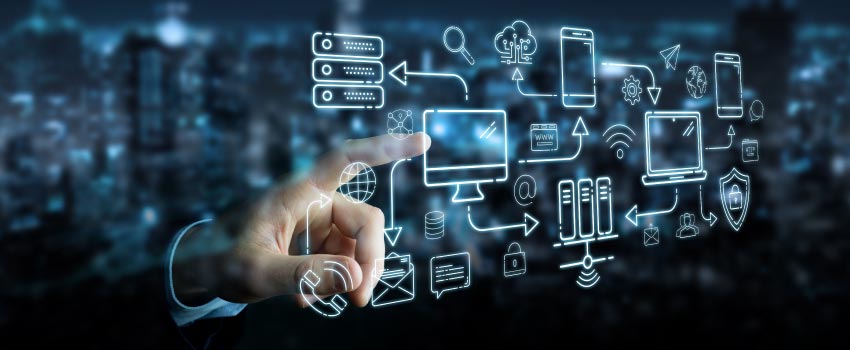 The digital technologies that the company leverages must be flexible and able to accommodate a range of possibilities for customization and scalability. Companies can look for top digital transformation examples to understand what DX strategy can work for them and why. This gives you an overall idea of where to begin.
You must coordinate and communicate with your workforce to understand their requirements, before implementing your latest tech. Ultimately, changes in technology can only excel if your employees accept and embrace them.
2. Make your digital systems user-friendly
If you aren't making technologies user-friendly, there is no point in investing in costly software. While developing a digital transformation strategy, you must analyze the user behavior patterns, customize the application, and personalize the content to ensure a good user experience.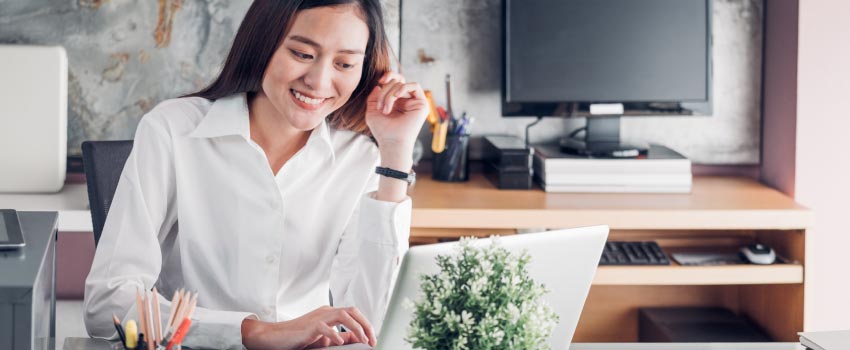 Nearly half of all companies say improving user experience is a major influence to start digital transformation efforts.
The key to providing the best user experience is to track and measure progress. If a plan doesn't work out well, try altering it and making them user-friendly. Leaders must communicate with end-users and understand their pain points.
The learning and development team can create personalized solutions addressing those challenges, to keep your employees engaged throughout the digital transformation process.
3. Create an effective change management plan
A change management process is a systematic approach to managing change. It helps organizations drive changes with minimum disruption and maximum benefits.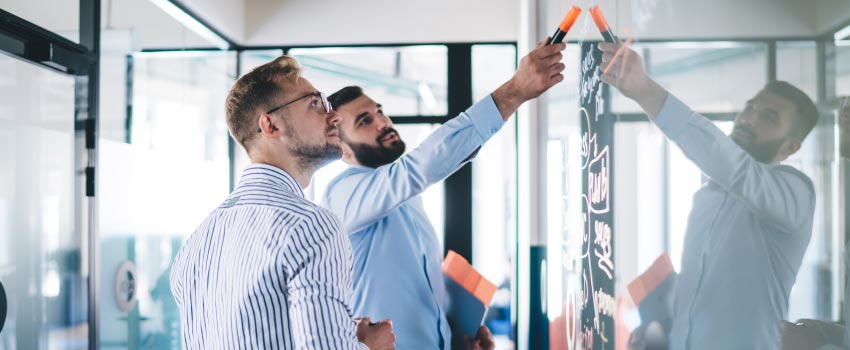 The objective of a change management plan is to ensure the active participation of your employees in the digital transformation process.
The change management plan focuses on what changes should take place, how to proceed, and getting your workforce on board. It also aims at addressing resistance from employees in response to the change. Good change management helps an organization improve its service quality while maintaining the costs under control.
4. Train your employees to use DX technologies
A successful digital transformation depends on how effectively people adopt new ways of working or interacting with your organization. Fill the gap by staying in touch with those managing the change and those affected by it.
A significant aspect of digital transformation is the employee training program. It determines how the new technologies work to gain real efficiency. Companies must prioritize training and innovate on the training methods, as most employees work remotely due to the pandemic. You must provide the best training experience to make employees adapt to your new software.
5. Use analytics and improve adoption rates
Successful Digital adoption requires efficient training. Training via sandbox environments is time-intensive and is often ineffective in helping the employees learn skills.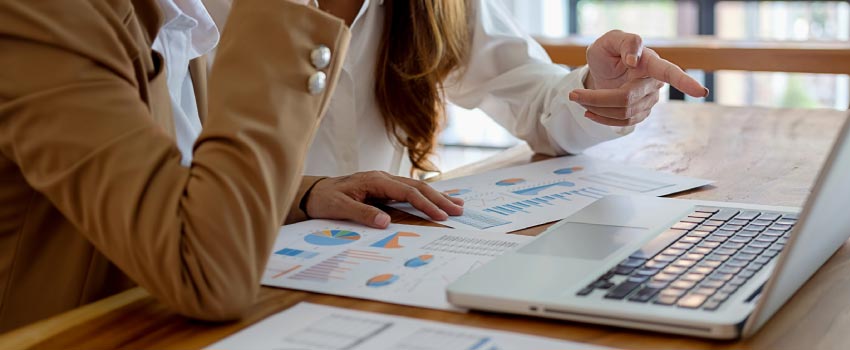 Companies must find a way to train their people on the job while measuring their efficiency and reducing the burden on training and IT staff.
Analytics can help you track the progress of your digital transformation efforts and identify gaps in your processes or software. Once the gaps are identified, use tools like DAPs to improve technology adoption and increase employee productivity.
A Digital Adoption Platform (DAP) is the best choice, as it guides your employees through tricky processes or software and enables them to do their job while also learning.
Bridging the gap with Digital Adoption Platform
Digital Adoption Platform aka DAP is not just a guidance tool but a comprehensive strategy that works with your existing systems or infrastructure to create a smooth digital transformation process that does not require you to start from scratch. This means that you won't have to rebuild the wheel when switching to digital solutions.
It's a great way to ensure progress and to get high returns from all your software investments. A DAP gives your employees the resources they need to develop new systems and functions integrated into your existing infrastructure. This way, you're creating something that works for you and your employees., not something that needs to be fixed every other week.
A DAP like Apty drives digital transformation and makes it more seamless by providing intuitive walkthroughs and instructions instantly to your end-users and aiding them in the completion of tasks.
For example, if a marketing employee needs to use an accounting tool, the DAP acts as a guide that shows them how to proceed. With Apty, your IT team ends up with fewer support tickets and the business enjoys lower support costs.
DAPs can be deployed from anywhere, which makes them an essential digital transformation tool for remote workers. It is also important to note that DAPs are not a complete solution by themselves. It's a strategy made up of multiple components, and if you don't have a solid foundation to start from, these components are likely to fail.
You need to make sure that your company has a strong foundation and all the resources it needs, before strategizing your DX initiatives.